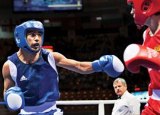 Knockout love
Boxing champion Akhil Kumar even makes bed coffee for his wife and that is the moment she cherishes most in the relationship. Ajay Rana meets Poonam to get a ringside view of a boxer's wife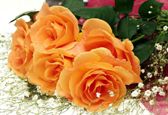 Express(ing) love
Love travelled miles, in lightning speed, crossing seas and mountains, in the form of flowers from Mexico to Haridwar in time to reach Laura Cantu on her birthday. A real life love story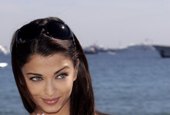 A fairy tale
For would-be mommy Aishwarya Rai, it was a fairy tale journey into the world of glamour after winning the Miss World title in 1994. And now the Bachchan bahu is all set to enjoy motherhood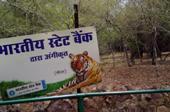 Wildlife guardians
Adopt-an-animal scheme at Bhopal's Van Vihar National Park is a huge success. The scheme got a boost after cricketers Dhoni and Zaheer Khan adopted a tiger each recently at Mysore Zoo.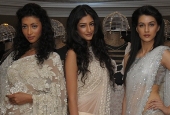 Women's show
A TV travel show has supermodel Indrani Dasgupta and actress Sugandha Garg trying to unravel the persona of Indian men. They travelled around India and met men from all walks of life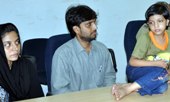 Tamanna rescued
It was a community effort that rescued 5-year-old Tamanna from the clutches of her kidnappers. Tamanna's family hit the streets with their friends and did not rest till they found the girl.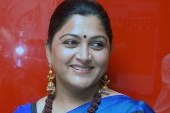 Take her seriously
Never take your woman for granted, and show her that you care. These are two tips that Kushbhu Sundar, TWL's Features Editor, gives for men who would like to prevent their women from straying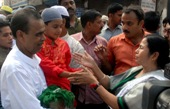 Didi at home
Revered as didi by millions of supporters, Mamata Banerjee is an ideal sister to her own brothers too. Ajitha Menon finds out that W Bengal's CM in waiting is also a responsible woman at home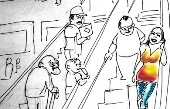 Keen to keep him?
Are men incorrigible flirts? If you think so but want to keep your man away from other women's charm, do not worry. TWL has simple tips for possessive women to prevent their men from straying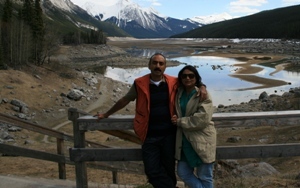 Firm family
IPS officer Sanjiv Bhatt is a harried man after he spoke the truth about Narendra Modi. But even as the establishment in the land of Gandhi bays for his blood, he remains firm just because his family stands by him, says Kavita Kanan Chandra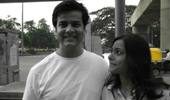 Discovery of India
Inspired by 'Motorcycle dairies', a young couple go on a road trip on a Rs 500 a day budget. Lesley D Biswas meets Saurav Jha and Devapriya Roy, whose book will be published by Harper Collins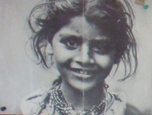 Lining with children
Striving for rights of children, Anuradha Sahasrabudhe brought the child helpline to Pune. Though she strayed into the line by accident she has stayed put for 25 years, says Divya Mangwani

A human issue
She facilitates adoption but doesn't find a child for couples; it's more a family for the child. Marianne de Nazareth meets Aloma Lobo, who views adoption as a human issue and not a legal one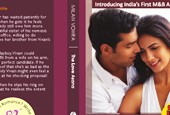 Love in India
The present generation is lucky. Mills and Boon has now come out with a novel set in India offering a romantic treat for young readers. Partho Burman speaks to the Indian author, Milan Vohra

Love sans borders
An Indo-Pak alliance in Tasmania. Yes, it can happen if you have a heart. Jane Rankin Reid figures out what happened between Varun Khetarpal and Uzma Qureshi after they met at a dance class