About us
The Weekend Leader.com (TWL) is a pioneer in positive journalism - a one of its kind media venture managed by experienced journalists with a self-imposed mandate to focus primarily on positive news and features. Headquartered in the South Indian city of Chennai, TWL's vision is global and driven by universal values.
The Team

TWL's Founder Editor P C Vinoj Kumar (born 1969) is an award winning journalist with wide experience in various print and online media. In a journalistic career spanning over a decade and a half, he has reported for a wide range of publications including Sify.com, Mid-Day, Dainik Bhaskar, Meantime and lastly Tehelka. After a five-year stint in Tehelka, a popular weekly and a respected name in Indian media, Vinoj resigned his job in January 2010 to set up TWL, his dream project. In the words of Tehelka's iconic Editor Tarun Tejpal, Vinoj "always displayed a clear sense of right and wrong, an unwavering allegiance to the exploited and the suffering. A proud moment for him – and Tehelka – was his receiving the Statesman Rural Reporting Award for 2006. Vinoj's decision to leave and pursue other goals is a great loss for Tehelka."

TWL's Consulting Editor Sam Rajappa is a journalist with over five decades experience in media. Presently Director of The Statesman Print Journalism School, Kolkata, Sam started his career in journalism in 1960 as a sub-editor with the Free Press Journal in Bombay. In 1962 he joined The Statesman in New Delhi and later moved to Chennai. He was associated with the paper till 2008. In 1980, he took a year's sabbatical from The Statesman to set up the South Indian network of India Today, and worked as their South India bureau chief based in Bangalore. Again, he took a short break from the paper in 1996 to launch The Andhra Pradesh Times, an English daily published from Hyderabad, as its founder-editor. For about fifteen years, since 1980, Sam was also the BBC's South India correspondent. He was an adjunct faculty member of the Chennai-based Asian College of Journalism from 2001 to 2007.

TWL's Consulting Photo Editor Senthil Kumaran (born 1977), a software engineer turned lensman, is winner of international awards from UNESCO, Nat Geo, WWF, City Magazine and Photo Life Magazine. In 2007, he won London based Royal Geographic Society's prestigious Geographical Photographer of the year award. His photographs have appeared in leading Indian publications such as India Today, Outlook and Tehelka.
Positive Action Programmes
Apart from its journalistic vision, TWL has plans to engage in various social initiatives such as organising leadership and motivational programmes for youth from lower income groups, and work in the fields of environmental conservation and restoration.
Patron | Corporate | Institutional Supporters
Individuals, Corporates, and Institutions who wish to support TWL's Positive Journalism and Positive Social Action Programmes are inducted as TWL's Patron | Corporate | Institutional Supporters.
Listed below are some of our supporters.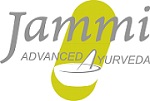 Trending Now: