For the sake of underprivileged children, Anuradha Sahasrabudhe brought the child helpline to Pune

Divya Mangwani
&nbsp | &nbsp Pune
25-February-2011
Vol 2&nbsp|&nbspIssue 8
A shy child labourer discovers his passion for art and gains the confidence to become a contractor. A scavenger boy equips himself to come out of the traditional job to become a floor manager at a retail store. Well, these are just two success stories scripted by Anuradha Sahasrabudhe, who has spent the past 25 years working with underprivileged children and fighting for their rights.

A pioneer in bringing to Pune a child helpline, which receives about 20,000 calls from children in distress every month now, 57-year-old Anuradha believes that it was an accidental opportunity offered by fate that took her to the present path that she is treading.

While working for her Ph D in Women's Education, she worked on a project with slum dwellers as part of her research. She realised that the children in slums did not receive sufficient attention from the adults and it led to inferiority complex among them.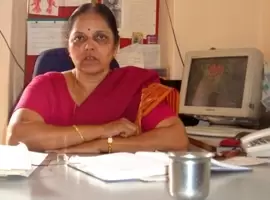 For their sake: All of Anuradha Sahasrabudhe's social projects revolve around the cause of underprivileged children
This lack of belief and feeling of worthlessness prompted the children to drop out of school, engage in child labour, gambling and other vices, she found. And this realisation led to the inception of Gammat Shala, which literally translates to 'fun school'. "Our main aim is to make the learning experience more joyful and help children explore their strengths," says Anuradha.

The project is now part of Dnyana Devi, an NGO which Anuradha founded in 1992. Drawing, rangoli competitions, singing, dancing and other activities that help bring out the natural talents of the underprivileged children are pursued at Gammat Shala.

Gammat Shala also helps in de-addiction of street children and the rehabilitation of juvenile delinquents.

The children of Gammat Shala were also the inspiration for Anuradha's decision to introduce child helpline in the city. She explains, "The children used to call me up from PCO booths in times of crises and I realised that they just needed somebody to talk to, like children everywhere."

Initially, Childline used to receive about 1500 calls a month, which increased to 4000 within two years. Childline will complete its tenth anniversary on 26th of March and it now receives about 20,000 calls every month.

They have 20 trained volunteers and since last November have established a call centre system to facilitate answering numerous cries of help. They handle cases of suicides, abuse, child labour, peer pressure, exam stress, adolescence pangs, emotional counselling and loneliness. The cases are diverted to Dnyana Devi when intervention is required and the organisation works closely with government bodies and other NGOs to help solve them.

Wish to share your story?
Trending Now: