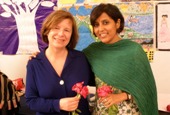 Recovering women
An Austrian social scientist is in Mumbai to help women survivors of bombings. Mehru Jaffer finds out why Edit Schlaffer, founder of Women Without Borders, is into imparting skills to women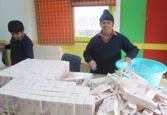 A special school
Savera School for special children gives dignity to students by helping them earn as they learn to cope with life. Naunidhi Kaur is wowed by the dedicated work of the staff and volunteers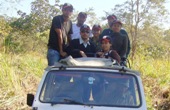 A survivor's tale
She did not expect it when she set out to look for wild tigers. But the abduction by militants has not deterred Pallavi Chakraborty from continuing her career in wildlife, says Teresa Rehman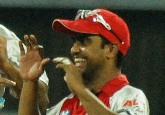 A cricket phoenix
Latest IPL star Paul Valthaty should have proved his mettle years ago. He waited for his moment, overcoming the setback caused by an injury, showing resilience, says Kavita Kanan Chandra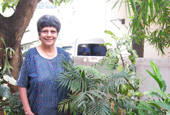 Fighting arthritis
What happens when a woman is afflicted by a debilitating disease in the prime of her career? She soldiers on and helps others to cope. Marianne de Nazareth has the story of Jacqueline Calaco

Mark the man
He was given just six more months by doctors. But he survived cancer and is today in the job of bringing cheer to people. Marianne De Nazareth profiles Mark Rego, Bengaluru's most popular MC

Colours of peace
He honed his skills and pursued the passion amidst negative circumstances. Yet positivity is the buzzword for Machcha Gangadas, whose paintings energise viewers, says Kavita Kanan Chandra

Challenging disability
Ranju Kumari is a commercial tax officer in Jharkhand. What makes her stand out is not only the fact that she is visually challenged but the fact she is a born fighter, says Santosh H K Narayan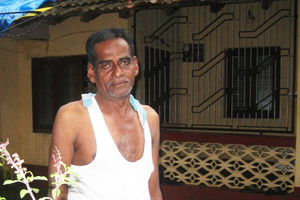 I am an Indian
For seven years Challikkulathil Ibrayi waged a court battle. Just to prove that he is indeed an Indian. Renitha Raveendran meets the man suspected to be a Pakistani spy by the authorities

Focused vision
Anil Kumar never lost sight of his goal to be a doctor even after losing vision in the eyes at the age of five. Kavita Kanan Chandra calls on the acupuncturist who has given relief to many

Bold and brawny
Even for the strongest man on earth, cancer and heart surgery could be put-downers. Not for muscleman Mahadev Deka, who proved that he is mentally strong too. Pranjal Baruah has the story.
Chuckles for broken hearts
It is no laughing matter. To provide emotional support to persons detected with cancer. A group formed to do that withered. Neerja Malik survived. Jency Samuel finds out what keeps her going.