How a humble mill worker transformed into a billionaire business tycoon starting with Rs 5,000
G Singh
&nbsp | &nbsp Kolkata
12-September-2015
Vol 6&nbsp|&nbspIssue 37
From a mill worker to a millionaire employing 300 persons, Raj Kumar Gupta has come a long way, scaling the heights by first constructing a residential apartment building at Rishra in West Bengal's Hooghly district at a time when no one thought that people would buy flats to live in that locality.
It was in 1984 that he saw a vacant land during a morning walk near his house and decided to construct apartments there. So he bought the eight cottah of land for Rs 1.25 lakh and constructed the high rise, never to look back in business and life.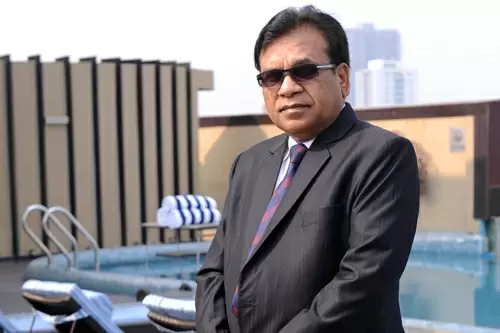 Gupta started his business from a 150 sq ft rented office at Clive road

Gupta's is a success story that has very few parallels in history. He dreamt big and achieved the impossible through determination and sheer will-power, though like all achievers, he was hard working, humble and sincere.
The Kolkata-based business tycoon and chairman of Mukti group, which has stakes in hospitality, entertainment and real estate sector, however, still remembers those struggling days of his life that followed his landing in Kolkata in the 1960s.
"We belonged to a very poor family where it was very difficult for even a square meal. My father had a small business which was not in a good shape.
"Life was a daily struggle and even basic necessities were a luxury for us," said the 70-year-old Gupta, taking a trip down memory lane to those days in Firozpur of Punjab, from where his family hailed.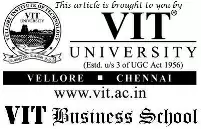 In 1960, his eldest brother moved to Calcutta in search of livelihood. Soon he also followed.
"After coming to the city, I took up various odd jobs before joining as a supervisor in Hindustan Motors, makers of the famed Ambassador car, in 1964, for a monthly payment of Rs 150 and worked there for the next 10 years. We rented a dingy room in Burrabazar area," he recalls.
Finally in 1974, he decided to follow his dreams and quit the job. However, in his bid to venture into the business, he faced the biggest roadblock: money.
To start the business, supplying overhead line equipment to Hindustan Motors, he needed an initial capital of Rs 5000. Overcoming the impediment by borrowing from friends, he rented a small office of around 150 sq ft at Clive road in the city.
Today, sitting in the air-conditioned office on the sixth floor of his five-star hotel at Ballygunge, the posh area of the city, Gupta is proud of his humble beginnings.
Before he spotted that vacant plot one fine morning at Rishra, he had managed to execute some orders for Hindustan Motors successfully. It is a different matter that he had to struggle for four years before getting a big order.
But when he mentioned his plans of building ownership apartments to his friends, they laughed at him, saying that in the districts people build their own houses.
"But I was determined to turn my dream into a reality," he says with a smile that remains on the face all through the two-hour long conversation.
Initially, he thought his friends were proving to be right as he had a tough time finding buyers for the flats. Then, he offered incentives to buyers and finally the project became a hit as the flats were sold off. Now, he owns a five-star hotel, a multiplex and several real estate projects in Kolkata.
His fleet of cars comprises Mercedes and such high end luxurious vehicles and he lives in a swanky house in the heart of the city.
Gupta attributes his success to three key words: Honesty, Sincerity and Confidence.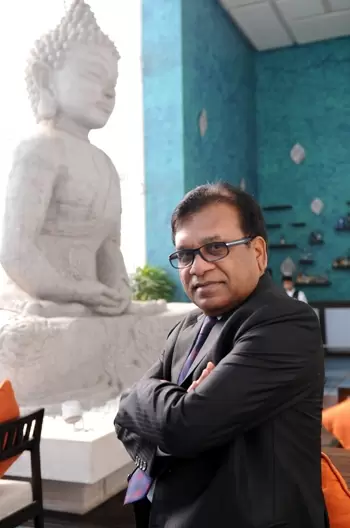 Gupta attributes his success to honesty, sincerity and confidence
"If you have these three qualities, then nobody can stop you from achieving your dreams. Throughout my life, I have worked with honesty and have always focused on quality.
"My good rapport and down to earth approach has always sailed me through difficult circumstances," he says, while using the word 'confidence' 17 times during the conversation.
Apart from the apartment, he also counts Mukti Chambers, the commercial building at Clive Road among his success stories. The building that came up in the late 1980's is situated at a prime location and surrounded by heritage structures.
Here he shares a very interesting anecdote. "The deal to construct the building was for nearly Rs 4 crore. But I had just a few lakh in my pocket and a small office of around 150 sq ft.
"The promoters would have easily cancelled the contract had they been to my office, which had just one clerk as a staff. I still managed to clinch the contract as I spoke with confidence and never gave an impression about my real financial status," says Gupta.
In 2003, the group diversified into entertainment and came up with Mukti World, a multiplex with a dining facility. Mukti World is one-of-its-kind with a variety of services - 'London Paris' multiplex and 'Goldbrick', a multi-cuisine fine dining restaurant, included.
Five years later, Mukti group, along with Carlson Rezidor Hotel group, launched the Park Plaza Kolkata at Ballygunge. The Rs 200 crore venture is the first to be managed by Carlson Rezidor group in eastern India.
This five star property, owned by Mukti group, has 92 rooms with 14,800 sq ft of banquet space, besides dining options and other facilities.
But that does not mean that it had been a smooth journey for Gupta after a point of time. His career has been a chequered one with both failures and success.
One of his greatest regrets has been the Mukti Airways which failed to take-off. He lost a decade in trying to launch his private airline service after the aviation industry witnessed a boom in the early 1990's.
"Advertisements regarding the launch of airline companies used to appear regularly in newspapers. I was fantasized and an idea stuck me to have my own airline. But I was ignorant of the fact that it was not a cakewalk. I was confident and had a firm belief in turning the impossible into possible."
His dream, for which he gained the requisite technical knowledge and devoted a decade of his life, came crashing down because of a negativity in the airline sector and the Harshad Mehta scam that had a major effect on the economy of the country.
"I tried hard and spent a lot of money and time, but it couldn't get through. The foreign airline companies backed off and the plan was shelved," he says looking visibly disappointed by the failure.
He also regrets having been unable to devote much of his time to social service as it has been his dream to educate poor children.
Though he refuses to disclose much about his philanthropic activities, he says that he was eager to work for the society even when he was virtually penniless.
"I along with friends had arranged for a water pot in Rishra railway station for the passengers in the 1970's as the station didn't have proper drinking water facility.
"We also started a homeopathic clinic in a garage and appointed a doctor at our expense for the treatment of poor patients. It is our duty to give back to the society that gave us so much," he asserts.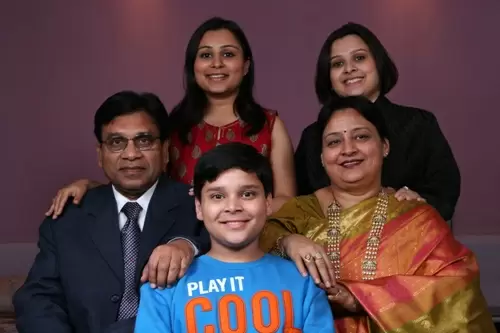 Gupta with his wife and children

His desire is now fulfilled by his daughter, Mukta, after whom his business empire is named, who runs a non-profit for children living in slums that caters to the education of three hundred children in the city. His non-profit has received several prestigious awards, says the proud father of four children.
At an age when people retire from active life to spend the autumn of their life peacefully in religious activities, Gupta hasn't given up yet. He has a big dream now. He plans to build a smart city in a two-tier city of the country.
"I am a workaholic. When one dream is realised, I set my eyes on the next one because life is a journey and for me it's a journey to succeed."
As a message to the younger generation he says: "Work without ego and be humble. Arrogance is the first step to failure. If you want to be happy, then distribute happiness among others. Think of the nation and society that has given you everything."
Getting ready for an important client meeting, perhaps to pursue yet another dream, he concludes the meeting with a smile, saying: "Don't walk in the crowd, create your own path, you will succeed.".

This Article is Part of the 'Amazing Entrepreneurs' Series
MORE AMAZING ENTREPRENEURS
B Soundararajan, MD, Suguna Holdings
Raghu Kanchustambham, CEO, ConceptWaves
C K Kumaravel, Co-founder, Naturals
Wish to share your story?
Trending Now: