Bouncing back from a debt of Rs 5 crore, this couple built a Rs 270 crore turnover salon chain
P C Vinoj Kumar
&nbsp | &nbsp Chennai
09-August-2014
Vol 5&nbsp|&nbspIssue 32
Born into a business family that launched Velvette, India's first sachet shampoo in the late 1970s, CK Kumaravel had worked under elder brothers CK Rajkumar, who ran the family business after the death of their father and CK Ranganathan, who had launched his own shampoo brand in 1991, until one fine day he asked himself, "Am I a shadow of Ranganthan or am I shadow of Rajkumar. Do I have original skills?"

At that time he was with Ranganathan – who now heads Cavinkare, a Rs.1100 crore company - handling the marketing of Chik Shampoo and Meera Herbal Powder.
The brothers had different approaches to business. "Ranganathan wanted to build a company. He was looking for someone with a structured mind. Mine is a very intuitive mind," says Kumaravel, Co-founder of Naturals Beauty Salon India Private Limited.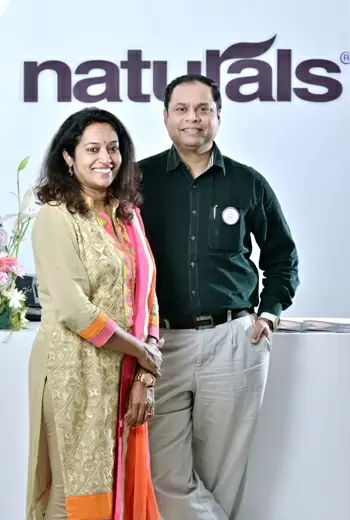 Kumaravel and Veena are not just life partners, they are partners at work as well


Launched in 2000, Naturals currently operates 390 beauty salons, with 220 of them in Tamil Nadu and 50 each in Andhra Pradesh and Karnataka. The rest are located in other parts of the country.

The venture started making profit from the 4th year and clocked a turnover of Rs.270 crore last year.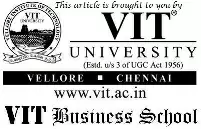 "My target now is to create 3000 salons, 1000 women entrepreneurs and 50,000 jobs by 2020," says Kumaravel, who took to the franchise model after setting up their 54th salon.
In keeping with his vision to promote women entrepreneurs, his company has 189 women franchisees and provided 5500 jobs until now.
His own wife, a co-founder of Naturals, Veena, played a key role in developing the first few salons, as Kumaravel was trying to wind up his earlier company, Nature Care Products, which he had started after leaving Ranganathan in 1993.
Nature Care launched Raaga Herbal Powder, a successful brand, but the company running on profit started making losses after diversifying into more products and expanding to non-South market.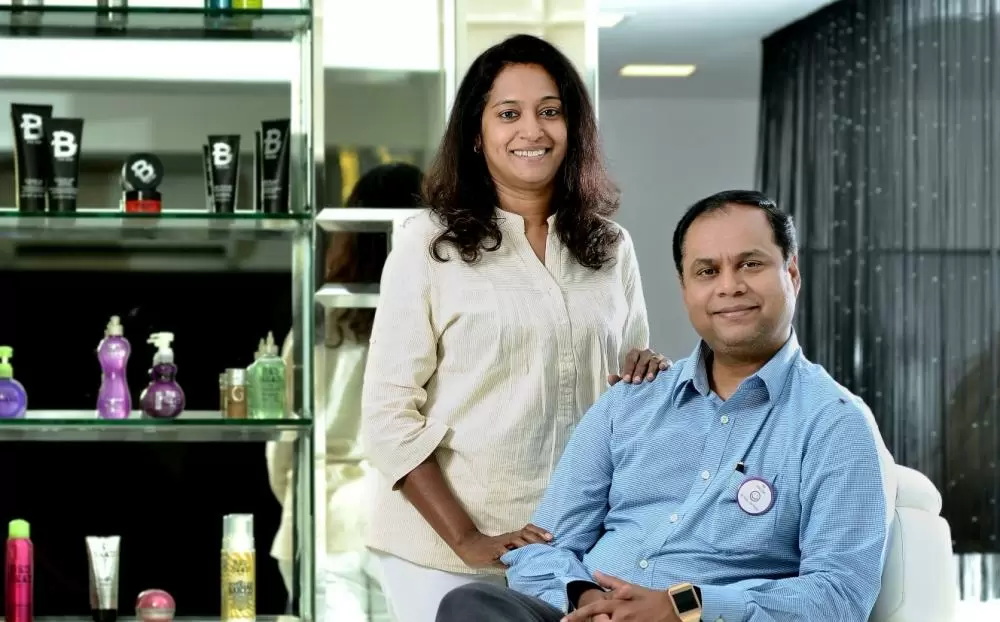 The couple considered starting a pre-school, boutique, or a salon and chose the salon eventually

Reflecting on his failed venture, Kumaravel says, "Finance, marketing, sales and production are the 4 wheels of business. I focused on sales and marketing. The finance wheel went flat. Instead of fixing the wheel and getting on with the journey, I got off the car."

Eventually Kumaravel sold the company to his brother Ranganathan.

"In hindsight I feel if I had persisted and stayed in the business, things might have turned around," says Kumaravel, who lost all his assets, savings, and accumulated a debt of Rs.5 crores as Nature Care collapsed.

While he was trying to straighten out things, he decided to bring in his wife Veena and start a business together. Veena, whom he married in 1991, comes from a third generation business family.

Their two children had started going to school and he felt it was a good time to rope in Veena. "She always wanted to something and I felt there was an opportunity," he says.
The couple looked at three businesses - pre-school, boutique, and salon. "We wanted a business that was free from MNC competition and which Veena could handle single handedly. I was also looking at a business that was scalable, which I could join later."

They narrowed down on beauty salons, as by nature Veena, a commerce graduate from Ethiraj College, Chennai, had a taste for beauty and hygiene.

Kumaravel says he took the plunge on intuition. They did no market research or any such thing.

"I felt there was need for a segment that would be between a 5 star salon and the local barber shop. There was scope for good quality, affordable beauty salons. We saw this slot as an opportunity," he says.

The first shop was opened at Khader Nawaz Khan Road in Chennai with an investment of Rs.30 lakh. A substantial part of that amount was spent in buying imported equipment and setting up the shop.

So, where did the money come from? "We raised the money from friends, family, and fools," the 49-year-old entrepreneur says laughing, but adds on a serious note that everyone wanted to help them, and the loans came without conditions.

"No one wanted any stakes in the business. They just wanted to help us."

Kumaravel had modest expectations from the business. In his previous venture, his goal was to do Rs.5 crore business in the first year. "Now I wanted to make a monthly profit of Rs.60,000 to run the family, that was all," he recalls.

The first three years were hard, as the company incurred losses of Rs.10 lakh,5 lakh and 2 lakh in successive years.

"I was running out of resources. Everyone including my auditor advised me to close the business. My mother spoke to Ranganathan. He was prepared to clear my debt, and give me a job with good salary," says Kumaravel, who was by now fully involved in Naturals.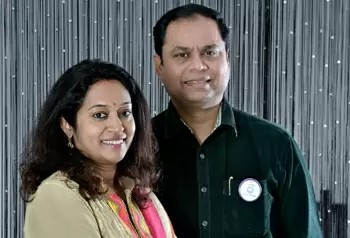 The couple pressed on unfazed by initial setbacks
However, Kumaravel and Veena pressed on, encouraged by the fact that the losses were coming down each year. They focused on promotions and marketing of their brand.

They placed ads in neighborhood newspapers. "We distributed gift-vouchers in shops to bring in the footfalls to our salon," says Kumaravel.

From the fourth year, the venture became profitable. They opened their second salon in Chennai that year and started opening more outlets. By the 6th year they were making a profit of Rs.2 lakh a month.

After opening their sixth shop, the couple introduced a 50:50 partnership model to speed up expansion.

While investors would meet 50 percent of the cost of new projects, Naturals would meet the rest and also help in promotions, and supply manpower. Profit would be shared 50:50.
Many partnered with Naturals. By 2009 when they had 54 shops, Naturals revised its strategy and said no more partnerships.

Franchise model was introduced. The growth became rapid since then, as within a year they doubled their units from 54 to 108. The expansion continued and today they have 390 units.

The shops include the slightly upmarket Naturals Lounge (20), Naturals W, the women's only salons (20), and the luxury brand 'Page 3' salons (4).

They also run 4 academies to train beauticians in Chennai, Coimbatore, Bangalore and Hyderabad. "Many come from the North East, get trained here and land good jobs in our shops," says Kumaravel, adding that a major challenge in the industry is to get good trained manpower.

Actor Kareena Kapoor's appointment as brand ambassador has brought in more traction and added more value to the brand. Plans are also afoot to open shops in the non-South region, which has been divided into 8 clusters.

Kumaravel, who was born and raised in Cuddalore, a small town near Pondicherry in Tamil Nadu, has been based in Chennai since his marriage. He has a degree in nutrition from PSG Arts, Coimbatore.

Ask him why he took the subject, and he says laughingly, "My mother wanted me to get some degree. Somebody told me that nutrition would have nice looking girls, so I joined."

He gives you the impression of a light-hearted person and one has to really prod him to open up on how he coped with the losses of his previous venture.
Talking about that phase of his life, he says, "I have faced creditors who would come home, court cases, arrest warrants and goondas. There were sleepless nights and once I even broke down."
But like his favorite author Robert Schuller's book, 'Tough Times Never Last, but Tough People Do' he rebuilt his life.
"My biggest asset is the nearly 1000 audio CDs I have collected over a period of time. Every time I am in trouble I listen to one of them to psyche myself up.

"I listen to Denis Waitley, Zig Ziglar, Stephen Covey, and Robert Schuller among others. I have heard Norman Vincent Peale's 'Power of Positive Thinking' again and again," says Kumaravel.

The 2 Keys for Our Success

Customer Care

We care for our customers. In our initial days, I used to be personally on the floor daily from 10am to 8 pm. I built up a personal rapport with our customers. Even when we were in a situation of being unable to pay our shop rent on time, our primary concern was not about making money, but to see that our customers stepped out happy.
Franchise Model

Initially we were reluctant to take the franchise route, but later on we decided it was the model for growth. We were apprehensive whether the franchisees would have the same kind of commitment that we had. But by choosing the right people, mostly women and first generation entrepreneurs, and making it a win-win situation for both parties, we have made it a success. At one time we thought Chennai could take 5 or 6 salons only. Today we have 120 plus salons in Chennai itself.

Veena Kumaravel, Co-founder, Naturals


This Article is Part of the 'Amazing Entrepreneurs' Series
MORE AMAZING ENTREPRENEURS

Arun Athiappan, CEO, Ticketgoose.com

Wish to share your story?
Trending Now: