Tenacity kneaded with fortitude helped her build a Rs 80 crore turnover bakery chain starting with Rs 3 lakh
G Singh
&nbsp | &nbsp Kolkata
22-February-2016
Vol 7&nbsp|&nbspIssue 8
A large measure of tenacity kneaded with a lifetime's fortitude. That's the recipe of how a woman married at 13 – who wrote her class X exam with her child on the lap – became the bakery queen of Kolkata with her confectionery chain notching up an annual turnover of 80 crore rupees.

"Never consider yourself weak just because you are a woman – be bold and fearless, and work hard to achieve your dreams," says Supriya Roy, 66, managing director of The Sugarr and Spice, a bakery brand known for its top-quality and delicious chocolate pastries and birthday cakes. She should know.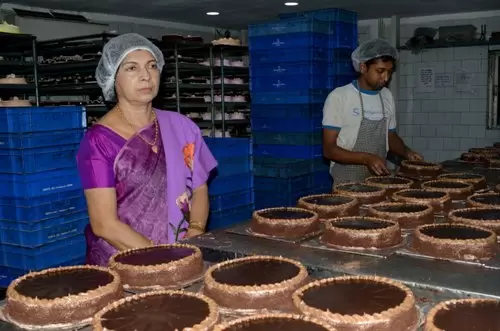 The Sugarr and Spice bakery chain owned by Supriya Roy has 125 outlets in West Bengal, and they make as many as 51 products including cakes, pastries, bread, sandwiches, burgers, pizzas, hot dogs, and croissants. (Photos: Monirul Islam Mullick)

After all, this national-award-winning entrepreneur is an energetic businesswoman who has been running a bakery chain in Kolkata for 26 years, offering a complete range of cakes, pastries, savouries, cookies and breads.

The Sugarr and Spice has 125 outlets in West Bengal including 110 in the city itself – of these 40 are fully owned by the company itself and the rest are franchisees – all adding up to a whopping yearly turnover.

More than 250 employees work at Roy's manufacturing centre on south Kolkata's Harish Mukherjee Road, which is also her family home. It was here that her business was born, in unusual circumstances.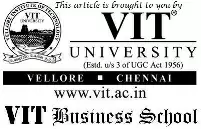 It was definitely not a cakewalk for the media-shy Supriya Roy, who was born in Kolkata to an ordinary middle-class family.

"We were eight siblings," she says. "My first inspiration was my father, who toiled hard in the construction business to look after his large family." In 1963, as was the custom in those days, when she was just 13, she was married to the son of a zamindar of Murshidabad, staying in Kolkata.

"I wanted to study," Roy rues, sipping a coffee, while her phone buzzes repeatedly and emails drop into her laptop, "but had to give in to the wishes of my family. My husband Prosanta Kumar Roy was doing his Masters at that time. I was studying in Class X when I became the mother of a baby son. I appeared for my exams literally with him on my lap."

A zamindar family conjures up visions of luxury, but only part of that was true. "We had a palatial house, but it was built in the 1920s and required more than two dozen people to maintain it," says Supriya.

"Our financial condition had begun to deteriorate after the zamindari system ended. I often wept at our condition and worried for my son."

And then an idea began to take form, and grow into a dream. "I was fond of baking since childhood and used to bake toys in a clay oven while playing with my friends," Roy says.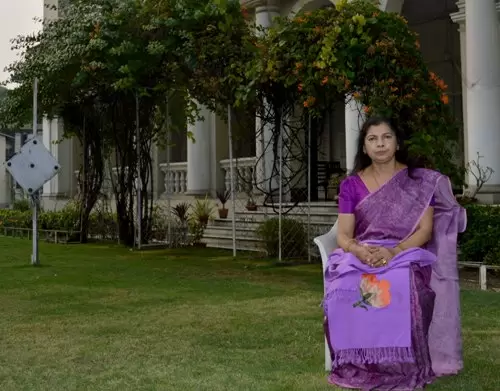 Supriya at her beautiful house, where she maintains a lovely garden

"I decided to do a course in bakery, continental food and hotel management after completing my graduation by correspondence from Calcutta University."
She followed it up with a course in bakery, continental food and hotel management from the Institute of Hotel Management, Catering Technology & Applied Nutrition in Taratala, Kolkata.

Roy sought permission from her in-laws to start art and craft classes in a part of their big house. "My family was conservative about women working, but my father-in-law always supported me," she says.
She started bakery classes with just one student in 1985, but soon students started to line up to learn baking, continental and Indian cooking, as well as for tailoring and typing for which Roy appointed teachers.

It was 1990. Roy's son had grown up. She was forty – and she decided to take charge of her life and her work. She opened her first bakery shop, The Sugarr and Spice, on the premises of her home, despite resistance from the family.

"I started my first outlet on an area of 200 sq m with an investment of three lakh rupees mainly from my savings from the classes," Roy recalls.

With 12 staffers, including herself, they worked hard and soon began to gain word-of-mouth popularity, helped no doubt by the stream of visitors to SSKM Hospital in the vicinity.

With occasional advice from her husband Prosanta Kumar Roy, the business began to grow and make a profit. So much so that in five short years in 1995, she decided to explore expansion through franchisees.

"People began to visit our shop from far-off places but we had limited space to accommodate them," says Roy, who was keen on maximizing profits.
"Franchisees helped to expand our reach and make our products available across the State. The manufacturing hub was set up on an area of 30,000 square ft in the sprawling premises of my house."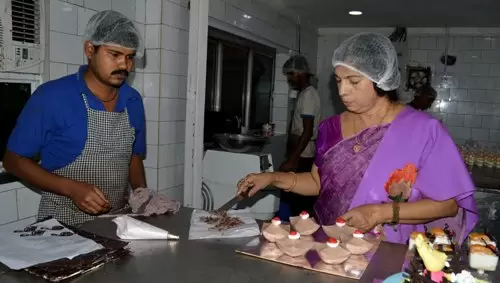 Some of the cakes at The Sugarr and Spice are named after flowers… Prim Rose, Camellia, Hollyhock and so on.

A proprietorship to start with, the company became a private limited in 1998, the same year that she began to offer franchises. Between 1998 and 2000, the company's growth burgeoned to 200 per cent per annum, and catapulted to 400 per cent per annum in the next five years.
All these milestones did not go unnoticed, and in the year 2000, Roy was awarded the National Award for being the best woman entrepreneur (and for performance as a small-scale industry), by the then Ministry of Small-scale Industries, the first time that a bakery and confectionery outfit was awarded thus.
The business grew steadily for the next few years until a major setback ruined it. In 2006, a trusted employee and aide in charge of finances cheated Roy, causing massive financial irregularities.
"We suffered enormous losses – to the tune of several crore – and came close of bankruptcy," recalls Roy. Unable to pay employees and in debt, Roy accepted this challenge as a lesson and decided to personally supervise everything.
The recovery finally began in 2009. In fact, The Sugarr & Spice became the first bakers and confectioners to be certified with ISO 9001:2008. Roy attributes her success to her iron will and fearlessness.

"I have faced very tough situations in life – including facing goons and the malicious attempts of competitors to ruin my business. I have never backed out or bowed down before anybody and have fought every hurdle between me and success."
The outcome was for everyone to see – and applaud. Roy's enterprise sells its products in West Bengal, Jharkhand, Odisha, Bhutan & Bangladesh through a network of dealers and distributors network.

By the year end 2010, the company already had 100 outlets to its credit. In the same year, The Sugarr & Spice became the first bakers and confectioners to be awarded the MSME National Award 2010 in Recognition of Manufacturing Outstanding Quality Products.

Dreams are not momentary, but a continuous achievement, as Roy's life shows. "Generally, I remain very busy throughout the day from 9 am till 10 pm – and sometimes till midnight - in my office on the ground floor of my house," she says.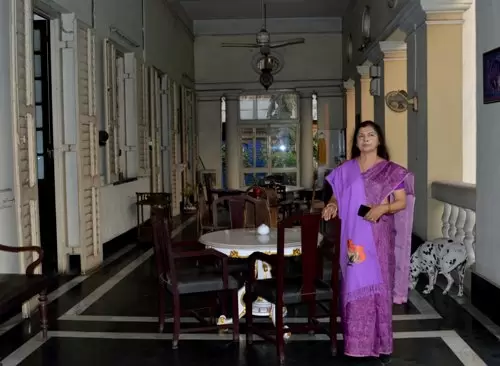 Supriya and her family live in a palatial house which was built in the early part of last century

Her son Pallab runs a wholesale medicine business, but her grandson Sourav helps her in the business. When she finds some free time, she loves gardening (perhaps that's why some of the cakes are named after flowers… Prim Rose, camellia, Hollyhock and so on) and listening to soft music.

Of course, at work she shows no signs of slowing down her pace. She attends nearly every major bakery fairs organized across the globe to keep in touch with products and offer something special to the customers.

Roy has recently bought land in Kolkata's neighboring districts – Howrah and Jalpaiguri – to set up more manufacturing units. Her company now makes as many as 51 products including cakes, pastries, bread, sandwiches, burgers, pizzas, hot dogs, croissants, patties, rolls, kebabs and tandoori items, as well as packaged items such as chocolates, cookies and wafers, among others.

It is said 'Some people only dream of success... while others wake up and work hard at it.' No one knows who said this, but it could well have been Supriya Roy.
This Article is Part of the 'Amazing Entrepreneurs' Series

MORE AMAZING ENTREPRENEURS

Aasife Ahmed, Founder, Aasife Biryani
VKC Mammed Koya, Founder, VKC Footwear
Chayaa Nanjappa, Founder Partner, Nectar Fresh
Dr. Nayana Patel, Medical Director, Akanksha Infertility Clinic
Wish to share your story?
Trending Now: