'Threat of transfers will not deter me from carrying out my duties wherever I am posted'
Usha Prasad
&nbsp | &nbsp Bengaluru
11-May-2018
Vol 9&nbsp|&nbspIssue 20
Having been transferred 41 times in her 18 years of service, Roopa D Moudgil, the 2000-batch IPS officer of Karnataka cadre, is arguably the most courageous woman officer in the country after KIran Bedi, who shook the system with her daredevil acts during the '80s and '90s.
Most recently, this firebrand officer hit the national headlines in July last year when as the deputy inspector general of prisons, she exposed large-scale irregularities at Parappana Agrahara Central Prison, Bengaluru, and stirred a hornet's nest.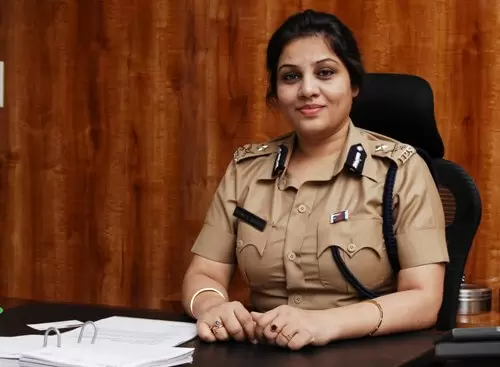 Roopa Moudgil exposed the special treatment meted out to Tamil Nadu politician Sasikala at Parappana Agrahara Central Prison, Bengaluru (Photos: Saggere Radhakrishna)

She served in the post for just 17 working days, before she was transferred to the department of traffic and road safety. Less than six months later on December 31 she was promoted to IG rank and shunted to another obscure post at home guards and civil defence, where she is currently serving.
But if the idea behind the transfers is to teach her a lesson and make her mend her ways, it appears to be having little effect on Roopa.
"The reward for doing your duty is punishment in the form of transfers. I have been transferred 41 times so far. But, this does not deter me from carrying out my duties wherever I am posted," she says with a laugh.
Roopa, 42, who has been hailed as a tough police officer for her quick actions and bold decisions, stands tall in this male-dominated workforce. She belongs to a rare breed of police officers. While there are still many officers in the police force who do not take bribes, there are only a handful like Roopa who proactively try to cleanse the system.
During her short stint as DIG, prisons, Roopa ruffled many feathers when she exposed the special treatment given to Tamil Nadu politician Sasikala, a close aide of the deceased AIADMK supremo J Jayalalithaa, who is serving sentence in a disproportionate wealth case at the Parappana Agrahara Central Prison.
Among other things, she had revealed that Sasikala had been given five cells for her private use in addition to a 150 ft corridor to be used as her private space, and a special room to meet visitors that was not under CCTV coverage unlike the official visitors' room provided by the authorities. She also alleged that a bribe of Rs 2 crore had been paid to officials, including the DGP, prisons, in exchange of the favours extended to Sasikala.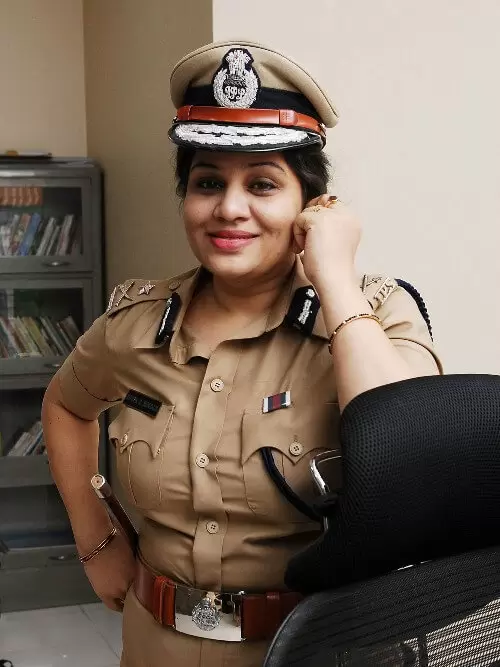 Around 200 prisoners at Parappana Agrahara Central Prison went on a fast in protest against Roopa's transfer

Instead of commending her work, the government gave her marching orders and shifted her out of the post. But support came for her from unexpected quarters – about 200 inmates of the prison went on a fast protesting her transfer. Roopa had earlier interacted with the prisoners to know about their grievances and has promised remedial action.
Roopa says she was advised to challenge the transfer order as it went against service rules, but she decided not to. "My transfer was well within one year of my posting, which is against the Karnataka Police Act, which had amended the tenure of an IPS officer to one year. There was scope for me to challenge my transfer and it would have been admitted," she shares.
"Many advised me in this regard as well, but I took a decision not to challenge because I didn't want people to think that I am trying to stick to a post with some vested interests. Wherever I am posted, I will do my duty with all honesty and sincerity. Once I move on from that post, I don't bother about what happens there," she adds.
But as far as the Sasikala case goes it may not be the end of the matter for her as the government has handed the case to the Anti-Corruption Bureau (ACB).
"Now, I don't bother to ask as to what Sasikala is doing and how she is being treated. That is not my look out. But I am only interested in whatever work I did. I definitely want to take this case to its logical end and it is my responsibility. Now that the ACB has taken up the case, I wish that they do a proper and speedy investigation," she says of the landmark case that got her national attention.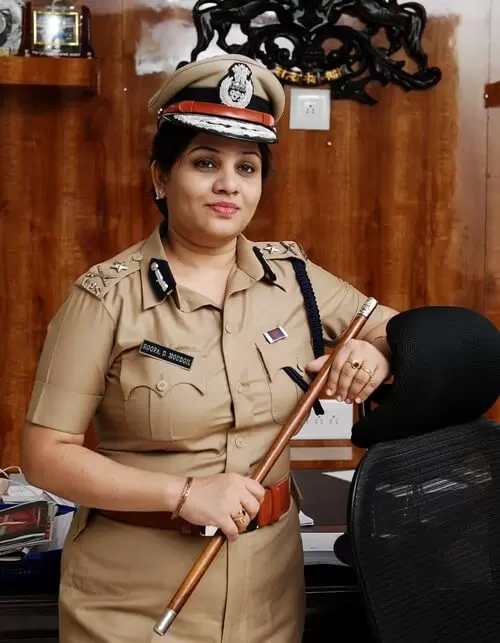 With the ACB now probing her charges in the Sasikala case, Roopa is hopeful of a proper and speedy investigation

Roopa has taken on politicians in the past as well. In 2013, as DCP of the City Armed Reserve in Bengaluru, she withdrew the unauthorised additional orderlies and escort vehicles deployed for MLAs and MPs, including that of former Karnataka Chief Minister B S Yeddyurappa. The result - she was transferred from her post.
In 2004, as the SP of Dharwad district in Karnataka, Roopa had executed the arrest of Uma Bharti, the then Chief Minister of Madhya Pradesh, based on the order of a local court, which had issued a non-bailable warrant. Following this Uma Bharti resigned from her post. Though this case involved such a high-profile personality, for Roopa, it was just her duty and it has been the easiest challenge till date.
Born and brought up in Davangere, about 260 km from Bengaluru, it might come as a surprise to many that this tough cop is a trained classical Hindustani singer and a Bharatanatyam dancer. She was also crowned Miss Davangere twice during her college days.
Both her parents are retired central government employees. Her father J S Diwakar was a telecom engineer and mother Hemavathi worked in the postal department. She has a younger sister named Rohini, who is an IRS officer serving as joint commissioner of income tax in Chennai.
Roopa's parents encouraged their daughters to study well and get into civil services. Roopa always excelled in academics. She was a state rank holder in Class 10 and 12.
"Though my mother was a working woman, she spent quality time with us. I and my sister grew up looking up to our mother," shares Roopa. "And, it was taken for granted that we must work like her. For me, there was no question of receding, regressing and becoming a house wife. My mother is a very progressive lady and brought up her daughters in the same way."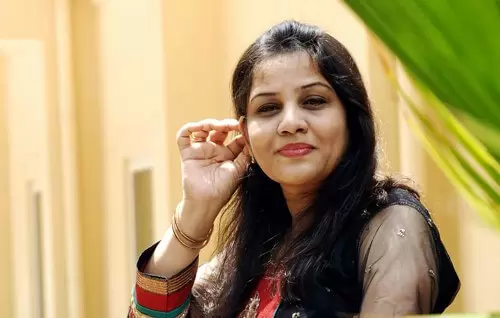 Roopa won the Miss Davangere title twice during her college days

Roopa was just 24, when she joined the police force in 2000. She cleared the UPSC exam in her very first attempt with an All-India rank of 43 and was also ranked 5th in her batch at the IPS training. She is a good shooter and had demonstrated her skills during shooting contests as an NCC cadet and also during the IPS training at National Police Academy.
Roopa fancied wearing the khaki uniform from a young age. "My father gave me a dream when I was barely eight years old. He said you should become either an IAS or IPS officer. He explained to me about what an administrative service and police service is. At that young age, I could grasp whatever I could, but IPS sunk into my head," recounts Roopa.
She joined the NCC and secured the A, B and C certificates. "When I was in Class nine, in 1990, I even represented the Karnataka-Goa Directorate of NCC as a junior wing cadet in the Republic Day camp at New Delhi. Kiran Bedi came to address us. I was inspired by her as well to become an IPS officer," says Roopa, one of the recipients of the President's Medal for Meritorious Service last year.
Roopa is married to IAS officer Munish Moudgil, who is currently serving as Commissioner of Survey, Settlement & Land Records in Bengaluru. Their marriage was fixed in an interesting fashion. Roopa recalls the sequence of events. "Munish was two years senior to me from the 1998 IAS batch. I knew that Munish was from IIT Mumbai and was unmarried.
"Though I had not met him, I got to know where he was posted and procured his address. I asked my parents to write to him, and they did. He responded to my father and agreed to the alliance. Our marriage took place at his house in Malkangiri."
With two bureaucrats under one roof, Roopa and Munish complement each other.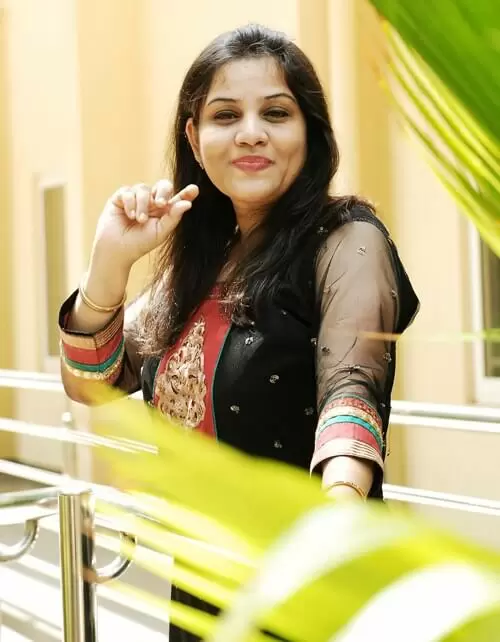 Roopa orchestrated her marriage with Munish in a unique fashion

"I must admit that my husband is more knowledgeable than me. I am generally clear about my things, but at times I seek his advice to get more clarity. He is very supportive of my decisions and has always encouraged me for taking some bold decisions in my official capacity," says Roopa. The couple is blessed with a daughter Anagha, 12, and son Rushil, who is 8 years old.
The super cop believes women have it in them to accomplish anything and everything if they would only flush out the negative thoughts and be courageous.
"There's no need to fear anything. The greatest thing to fear is fear itself. At any given moment, if we don't give in to it, I am sure a lot of positive things will follow, and I follow the same too," she signs off.
This article is part of the 'Inspiring Indians' series
More Inspiring Indians
Wish to share your story?
Trending Now: