Young Self-Made Entrepreneur Transforms Rs 1 Lakh Savings into a Rs 35 Lakh Home Decor Brand
23-May-2023
Vol 14&nbsp|&nbspIssue 21
Navigating through a sea of challenges and setbacks, Prachi Bhatia, who hails from a middle-class family in Ghaziabad, has built a Rs 35 lakh turnover home décor business starting with just Rs 1 lakh about four years ago.

This inspiring 28-year-old entrepreneur refused to let financial constraints or societal norms dictate her path. Today, her business 'Chokhat', stands as a testament to her courage, creativity, and commitment to following her passion.

Prachi Bhatia started Chokhat with Rs 1 lakh from her home in Ghaziabad (Photos: Special Arrangement)
Her story illuminates the transformative power of dreaming big and working hard to turn those dreams into reality.
Prachi started her business from her home in Indirapuram, Ghaziabad, at age 24, quitting her job. "I designed the products, visited artisans for manufacturing, conducted photoshoots, and put them up for sale on my own website. I was doing everything."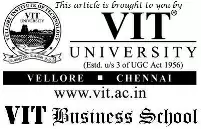 Starting with seven unique products, including the Ananas Fruit Basket, Netra Tissue Holder, and Bulbul Cutlery Holder, she worked tirelessly with artisans from Moradabad, Jaipur, and Noida.
Despite her age and gender often being points of contention with the seasoned artisans she worked with, Prachi persisted.
"I had to ignore the offence and guide them since the designs were mine. They were often based on nature and animals, symbolising our interconnectedness with the natural world." She sought to bring the tranquility of nature into people's homes with designs inspired by animals, fruits, and birds.
As the daughter of a journalist father and a homemaker mother, her childhood was marked by financial hardships. "Paying school fees late was a regular affair for my parents," she recalls, "I never went on school trips because we couldn't afford them. The only trip I could go on was in my Class 12 to Mussoorie, as it was my last year in school."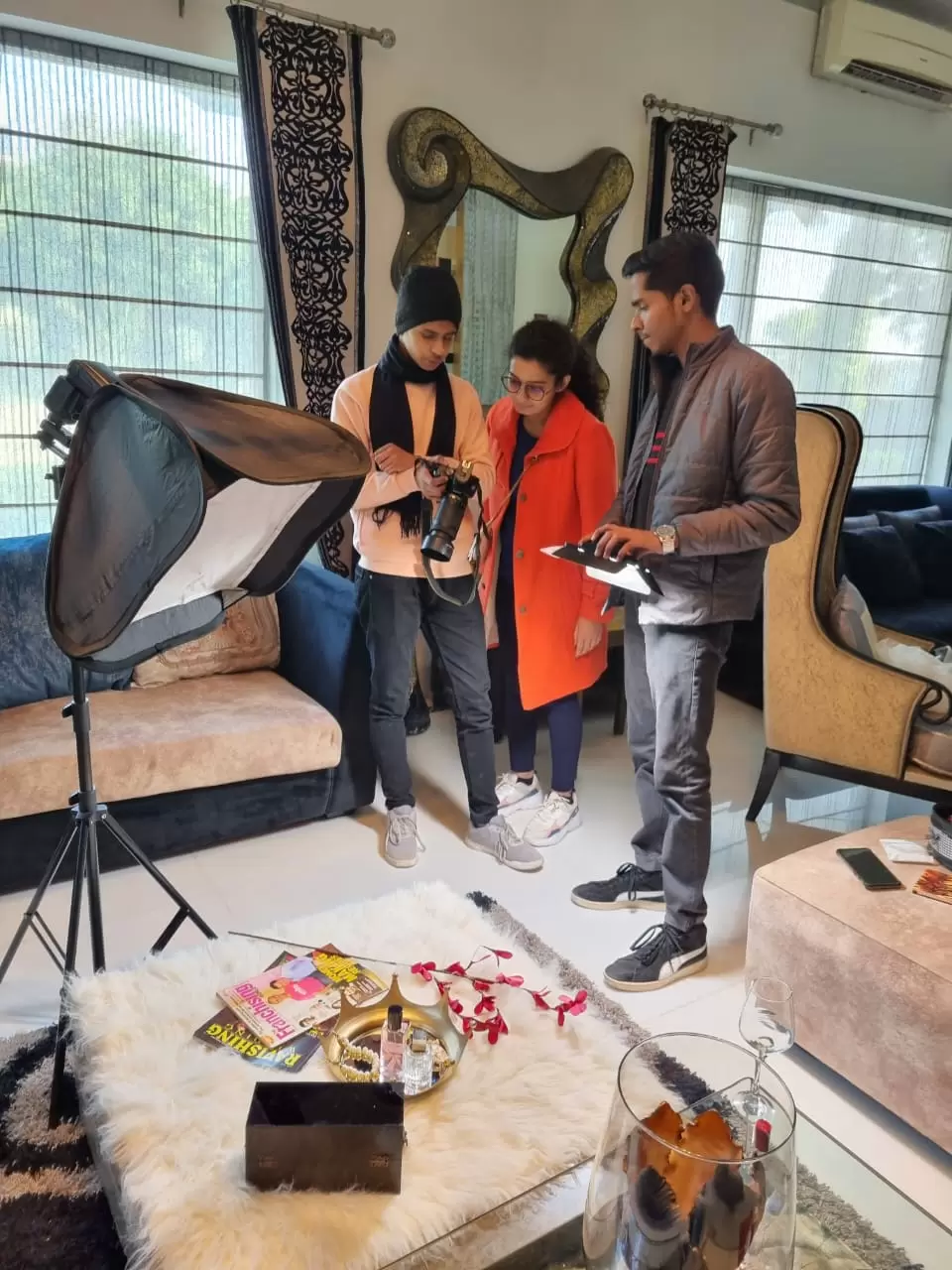 Prachi with her team at a photoshoot of her products
Prachi completed her Class 12 from Lovely Public School, located in Priyadarshni Vihar, East Delhi.
Dreaming of a design degree, Prachi's financial limitations shaped her educational journey. "I cracked NIFT but couldn't go to Delhi, due to hostel and other expenses. I had to join GD Goenka University in Gurugram instead," she says.
"I even had to take an education loan to afford that college. I remember offering to enroll in Delhi University to save costs, but my mother insisted on finding a way. I remember my mom crying that day."
During college, Prachi launched a small business to lighten her parents' burden, selling handmade gifts such as photo albums, photo printed lamps, handmade cards, and handmade roses through her Facebook page.
"I don't recall my monthly earnings, but I do remember collecting my earnings to get my hair coloured for the first time with Rs. 5000," she laughingly remembers.
Completing her Bachelors of Design from GD Goenka University in 2017, Prachi had always been drawn to the arts.
"I was an average student in school, scoring between 70%-80% in exams. My interest was in Art and Crafts and I have multiple certificates in that," she says. "In college, I focused on my education to maintain a scholarship and manage my education loan. I ended up being a topper in college."
Her commitment to excellence earned her scholarships, including one from the Times of India that contributed Rs. 36,000 per year for her four years of study.
Prachi's life journey was also marked by her battle with vitiligo, a condition that often made her a target for bullies.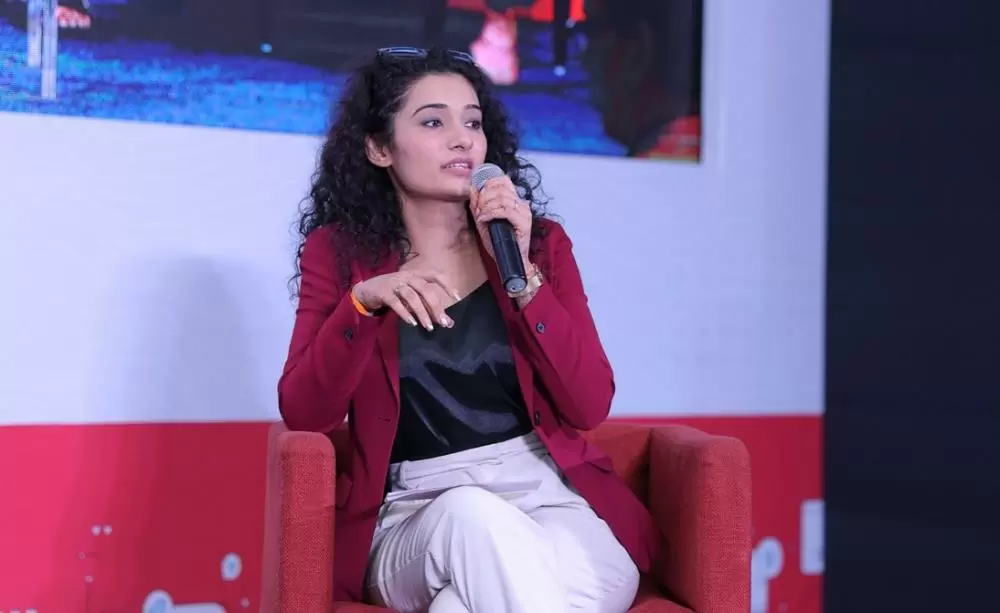 Prachi quit her job as a merchandiser at an MNC to take the leap of faith into entrepreneurship
"I was bullied in school and college. It was hard to accept myself. After 16 years of struggling, I look back and realise how much society can make things harder, especially for a girl with vitiligo."
After college, Prachi started her professional journey in various roles. She worked as an assistant designer at an export house in Gurgaon named S and R Exports, and then as a Merchandiser at Li & fung, an MNC in Gurgaon.

However, the entrepreneurial bug had bitten her. "On my second day at my latest job, something in my mind told me that I wasn't passionate about working for others. So, I handed in my resignation. It was barely two days in the new job."

Drawing from her job experiences, she decided to start her home decor business. She brainstormed names, finally deciding on 'Chokhat' after consulting with her family and friends.

She kickstarted her business with her savings of Rs. 1 lakh, without any external funding. "By the time I left my job, my father and elder sister were the only working members in my family," she says.

To promote her business, she leveraged social media platforms like Facebook and Instagram, starting with ads as low as Rs. 40 per day. She also employed traditional methods like distributing flyers and organising exhibitions. Over time, her marketing budget increased to Rs. 50,000 monthly.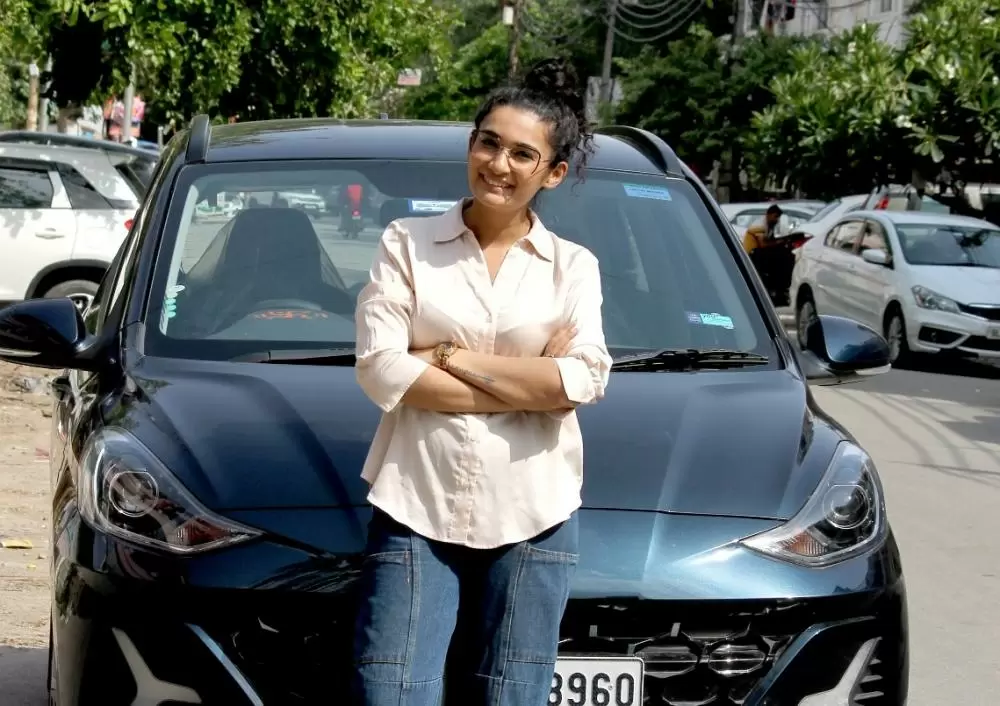 Prachi is proud that she has been able to buy her first car after starting her business with a Scooty
Even though the initial few months saw minimal orders, she persevered and gradually saw an increase in her revenue year by year. "It was Rs 3 lakh in the first year, Rs. 11 lakh in the second year, Rs. 11.3 lakh in the third year, and last year we touched Rs. 35.5 lakh," Prachi reflects.
The sudden onset of the pandemic and ensuing lockdown could have been disastrous for Prachi's business. However, she pivoted her marketing strategy to take advantage of increased social media activity, leading to an influx of orders worth Rs. 11.5 lakh.
Today, Prachi's Chokhat has grown significantly, offering over 70 products, and receiving orders from all across India. She now operates out of a 1200 sq ft. office and collaborates with a small team of two interns, and one full-time packing employee.
With products ranging from the Kurma Candle Holder, priced at Rs. 499, to the Ananas Fruit Basket, priced at Rs. 1699, Prachi's goal is to provide customers with affordable, quirky, and eye-catching products for their homes.
She proudly states, "The most sold products are the Fruit Baskets and Cutlery Holders. The kind of options we offer are very different from what the market offers, and our prices are irresistible." Her products are currently sold only on her website.
Previously a sole proprietorship, "Chokhat" transitioned to a private limited company, "Chokhat Home Pvt. Ltd.," in April 2023. To ensure efficient delivery of orders, Prachi has partnered with trusted delivery services.
Envisioning Chokhat as a Rs. 400 crore company and the 'first choice' for customers seeking home products, Prachi's ambition is as clear as her daily schedule.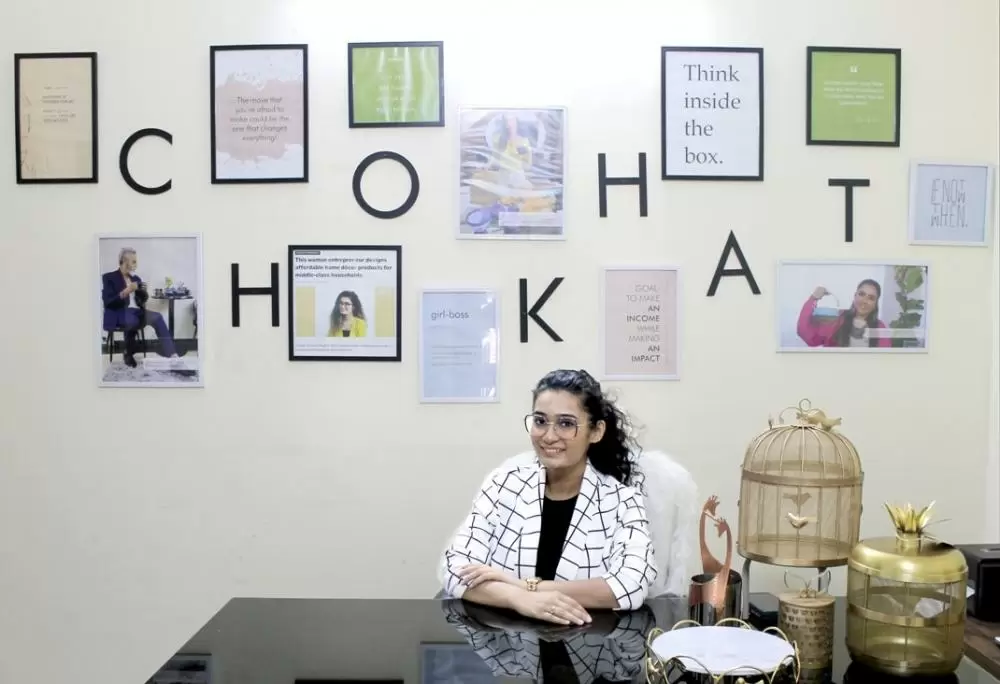 Parchi has big plans to grow her company in the future
"I get up at 8 in the morning, reach my studio by 10:30, and usually work till 7-7:30 in the evening. My days are divided into different departments like product development, social media, photoshoots, and expansion. So, each day I work on a different aspect of the business."
Recently, Prachi achieved a personal milestone by buying her first car, a Grand i10, with her own money.
"This is not our first family car, but this is the first car I have bought and I own, with my own money," she says. "Before this, I traveled to all the places in a scooty, even carrying huge boxes, foam and bubble rolls all on my own."
Her journey from a middle-class girl with a dream to the owner of a successful business is a testament to Prachi's resilience, determination, and entrepreneurial spirit. - ©
TWL
Wish to share your story?
Trending Now: