How 3 youth built a Rs 7.5 crore coffee business starting with borrowed funds
Sofia Danish Khan
&nbsp | &nbsp New Delhi
29-August-2020
Vol 11&nbsp|&nbspIssue 35
A lot has happened over coffee for three youth, Arman Sood (28), Ajai Thandi (28) and Ashwajeet Singh (29), who have set up 'Sleepy Owl Coffee,' whose turnover has touched Rs 7.5 crore in a short span.

Sleepy Owl Coffee is now poised for a major expansion having received funding from Rukam Capital, DSG Group and Angel Investors in January this year.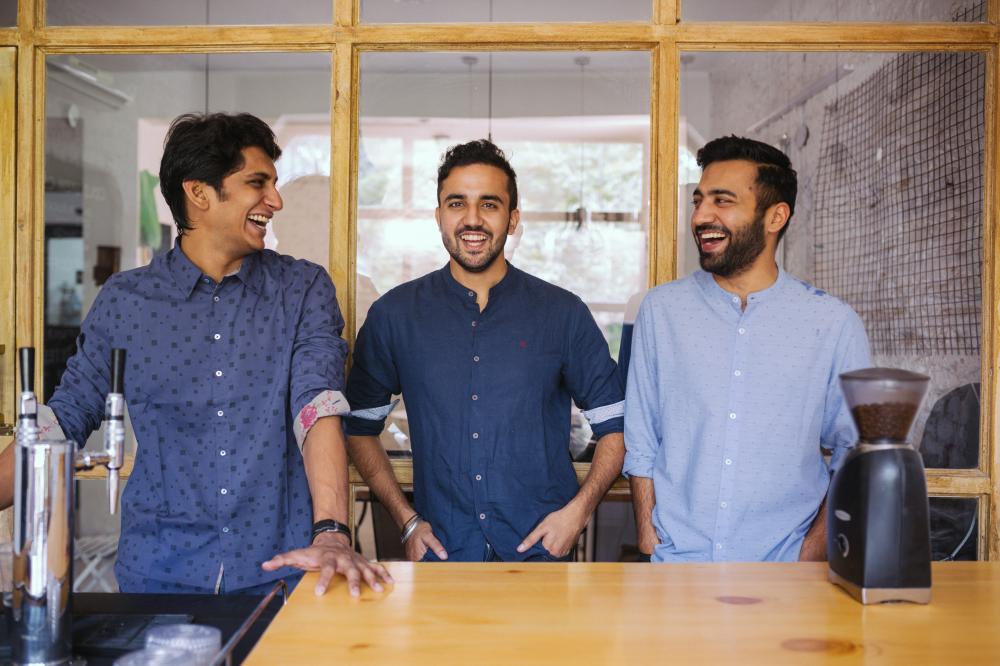 From left to right: Arman Sood, Ajai Thandi and Ashwajeet Singh, founders, Sleepy Owl Coffee (Photos: Special Arrangement)

Serving freshly brewed coffee to customers, Sleepy Owl Coffee has created a niche for itself since its launch in 2016 with just Rs 15 lakh that was borrowed from friends and relatives.
"There was a gap in supplying cold brew coffee in the market, so we started selling the same in a bag and box format - exactly like how wine is sold in US - and delivered it in the morning. We made an attractive and a unique packaging and made it our specialization" says Sood.
Sood studied law with Singh at the Jindal Law School between 2010 and 2015 where they became close friends and also ran an e-marketing company, selling bar accessories imported from China.
On their graduation from law school, the duo shut down their e-commerce venture at break even. "We liquidated the stocks and sold it to various niche stores like Party Karo, who were already our clients. So the best memories of my college are working on our startup and Singh's fantastic coffee that he brewed fresh every time," recalls Sood.
But Sood joined Embibe, a Mumbai based startup in the PR and Marketing department. Since it was a startup, he was doing everything for the one and a half years he worked there. Singh on the other hand joined Kora Jeans and handled brand marketing there.
When they wanted to go on their own, they had no specific idea. So Singh took the leap of faith and decided to quit his job and came down to Mumbai to live with Sood, who decided to hang on to his job they had a concrete business plan in hand.
Singh, who had asked his parents to give him four months to figure things out and assured of taking any job if he failed, literally worked from the nearby Starbucks and Café Coffee Day outlets to get his preferred cup of coffee. And it became a drain of resources to spend Rs 300 on a cup of coffee every time.
This was when Thandi, a school friend of Singh, who had gone to study Economics at the University of South California, told him about the coffee culture in USA and how people brewed their own coffee there.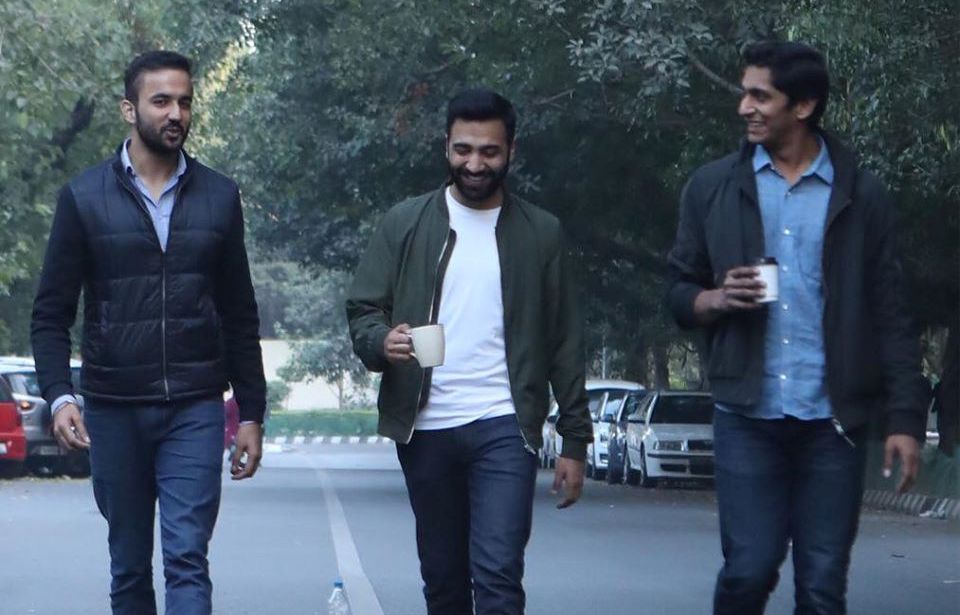 Singh (far right) brewed excellent coffee during college days
Excited by the idea, Singh and Sood set out on a recce to Chikmaglur in Karnataka - famous for its coffee plantations - and found that the best brands were buying beans and selling powdered form of coffee. They also learnt that there was a huge untapped market for freshly brewed coffee.
Having got the business idea, the two shifted to a 2 BHK flat in Dwarka, Delhi, as it was a better and cheaper place for a startup. Thandi too joined them and in 2016, they got FSSAI certificate to start manufacture of cold brew coffee, which was freshly pressed coffee and could be brewed at home.
Thandi, who always nursed a desire to start something on his own, was working for JP Morgan as a banker in New York when he joined Sleepy Owl.
Sleepy Owl's first year turnover at Rs 30 lakh was an early indicator that their slow and steady race to success had begun. Within six months Sleepy Owl moved to its current location in Shahpur Jat, Delhi, which is the hub for startups.
For the first 18 months they only sold black coffee in a box and recorded an annual growth of 200 %. They also received a funding of Rs 3.50 crore from DSG Consumer Partners.
"With money at our disposal, we turned it into ready-to-drink coffee with a clean label and packaging. We did our R&D for 12 months and launched it in 2019. So, while people could brew their cold coffee at home, they had a new product as well. We now have 1000 plus touch points in Delhi NCR and Mumbai like cafes, hotels, restaurants, Modern Bazaar. We have a tie up with Air Asia as well as Carnival Cinemas," says Sood.
The Ready-To-Drink coffee is priced at Rs 100 for a 200 ml bottle, while a package of three coffees delivered fresh in the morning thrice a week is priced between Rs 300-500. The consumer can brew it at home and enjoy the taste of freshly brewed 100% Arabica coffee and real milk.
The product has a shelf life of six months even when it is unrefrigerated. One can choose between hot and cold brew. These single cup brews are convenient and can be used just like tea bags and hence it is perfect for travel as well. Sales of hot brew picks up in winter season while cold brew is preferred during summers.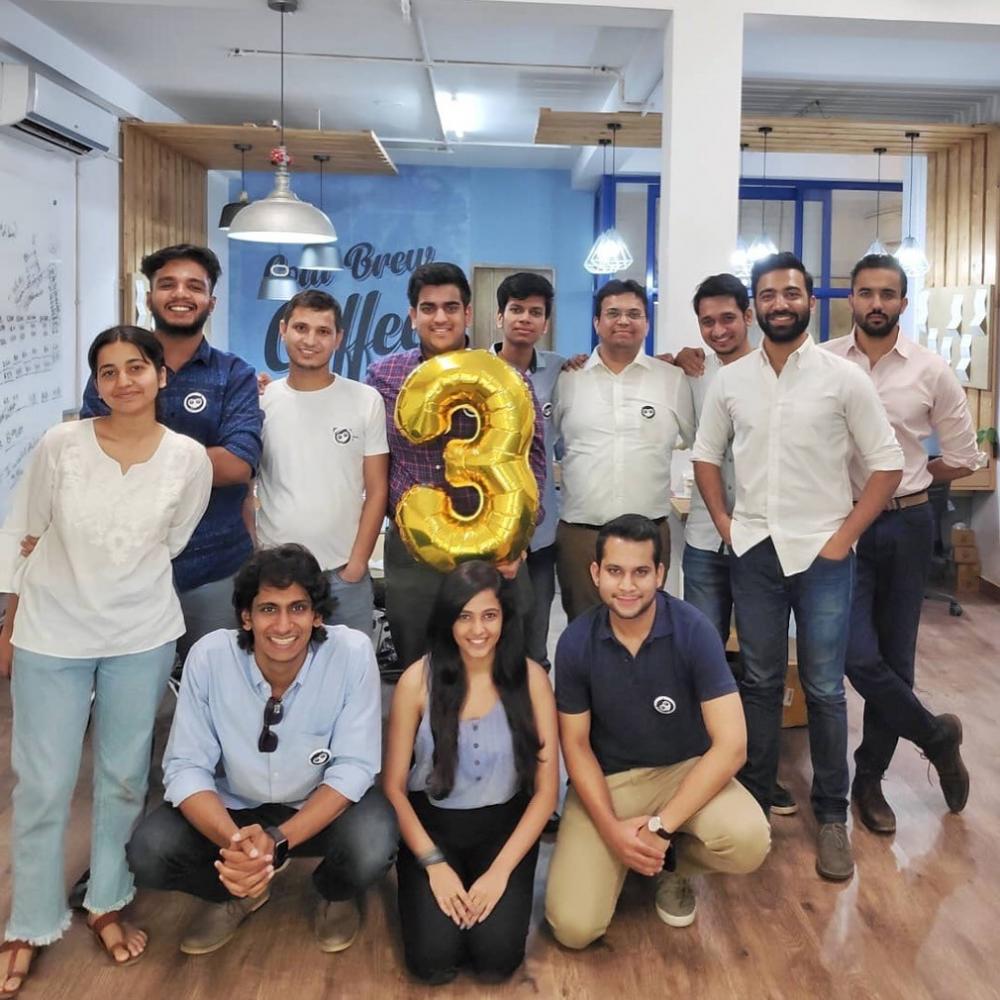 Sleepy Coffee Owl is now a 70-member team
"It is a category creating product hence creating consumer awareness is the biggest challenge. We used social media and digital media to reach our target audience. We had to explain why our coffee is less bitter, less acidic and still it tastes better. We created a consumer brand with a memorable name, Sleepy Owl Coffee which is an oxymoron, where people drink coffee when they want to stay awake or are feeling too sleepy," explains Sood.
With the latest funding from Rukam, DSG Group and Angel Investors, Super Owl Coffee Pvt Ltd plans to expand in the cities where they are already present and go deep down in 10 more top cities of the country.
Increasing institutional distributorship is on the agenda, and they are looking at alternative dairy products for lactose intolerant people as well as no sugar beverages.
The three founders, who worked day and night to make things work initially, today have employed 70 people and have a manufacturing unit as well as a dairy plant cum packaging unit.
You may also like
Venture Born in a College Campus with Zero Investment is Now Rs 90 Crore Business

Trending Now: