Venture Born in a College Campus with Zero Investment is Now Rs 90 Crore Business
Sofia Danish Khan
&nbsp | &nbsp
19-August-2020
Vol 11&nbsp|&nbspIssue 34
Karthik Manikandan was born in a business family that owns the Sangam Group of Hotels in South India. But he had a fire in the belly to do something of his own and make a mark, before joining the family business.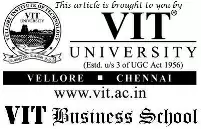 While pursuing his B Tech, he started organising college trips, which turned into a business that earned him a net profit of Rs 25 lakh by the time he graduated.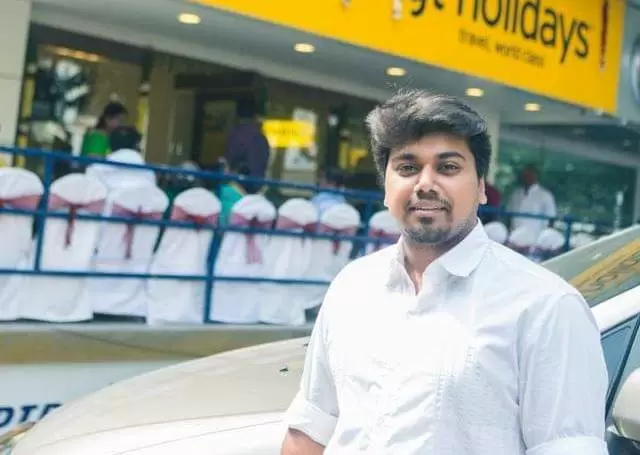 Karthik Manikandan started his business in college and has now built it into a Rs 90 crore turnover company (Photos: Special Arrangement)

Now, at 32, he has built a Rs 90 crore turnover company, GT Holiday Private Limited, which focuses on MICE (Meetings, Incentives, Conferences, and Exhibitions) for corporate clients.
His clients include well-known brands such as Venus Heaters, Cognizant, Nerolac Paints, Panasonic, Philips Lighting, Cadbury India, Crompton Greaves and many others. Sixty people work at their offices in Coimbatore, Bengaluru, Chennai, Kanyakumari, Erode and Madurai.
From his earnings, Karthik even purchased a property in Rameswaram Island and built Hotel Rameswaram Grand, entering a business that his family has been known for.
Karthik's grand father started the Sangam Group of hotels in 1968 in Kanyakumari district of Tamil Nadu. Later, his father Mani took after the business.
Karthik who was born in Kanyakumari, a small tourist destination with not much in the name of amenities finished his class 12 from the nearby town of Nagercoil.
After class 12 he wanted to pursue hotel management from Switzerland as it would eventually help him in running the family business. But his father wanted him to study engineering.
"Dad won, and I ended up at PSG Tech College, Coimbatore," says Karthik. "I had no interest in programming and technology, so I was very active in co-curricular activities like dramatics and I also headed the entrepreneurship cell in the college."
Karthik wished to study hotel management, but his family wanted him to study engineering

He honed his business skills those years. "Due to my knowledge about hotels and because of my family background, I would actively take the responsibility of arranging travel and stay of guest speakers who would visit the college."
The turning point was when he took up responsibility of organizing the class trip to Bengaluru for an industry visit.
"That year I ended up arranging 50 trips for 13 departments (with four batches each)," he says. "My friends would help me to take care of the entire trip and we would arrange everything from vehicle, food, and stay, to any other requirement. I earned a minimum profit from every trip."
His attendance was always perfect, as he would never miss a class. Slowly he started expanding the business and reached out to other colleges. He ended up organizing trips for more than 100 colleges by the time he finished college in 2009.
"My hostel room, Room Number 201 functioned as my office. Everybody in the college knew about it. After third year when the business really grew, I set up an office at a rented location near the college," Karthik traces his remarkable journey as an entrepreneur.
The college management encouraged him and granted him special permission to continue with his work on the condition that he would never miss a class or fail in any subject.
"So I attended classes till 4 pm, and then left for my office, for which I paid a monthly rent of Rs. 3,000. Most of the buses would leave at night," he says. On some nights as many as eight buses would depart and making sure everything went well was a tough job, he adds.
He would drive back in his car to his hostel and continue with his college- work routine the next day as usual.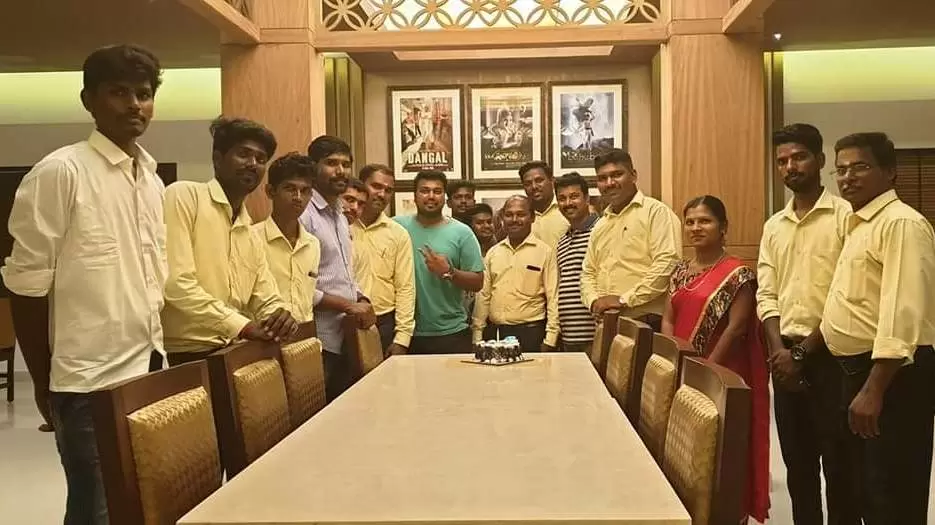 Karthik with some of his employees

The company was started with zero investment, says Karthik. Later, as he started reaching out to other colleges, and his earnings also grew, he printed some brochures, posters and visiting cards.
Karthik's family had a license to arrange for tours and travels, and so he worked under the aegis of Gopi Travels initially, as he was too young to register his own company then.
Karthik was destined to grow as an entrepreneur, which he realised early in life. He got placed at TCS Trivandrum where he worked for 20 days and left without collecting his salary as he felt he wasn't made for the job.
His father wanted him to go to Switzerland to pursue hotel management and even secured a seat for him at one of the best institutions there, Ceasar Ritz College.
However, he chose not to pursue his dream course, but decided to consolidate the business that he had painstakingly built.
"I had built a rapport with clients and it would be gone in the two years I would go for abroad for studies," he explains. "Ours is a service oriented company, where out of sight means out of mind. That is when I sought 10 years time from my dad to let me do my own thing, after which I would join the family business, and he agreed."
Karthik returned to Coimbatore and registered GT Holiday Pvt Ltd. He invested about Rs 12 lakh from his earnings to set up an office. He registered on JustDial and it gave him the first big break.
A Coimbatore-based electrical goods manufacturing company wanted to take 100 dealers to a remote location for a meeting. "We organized a trip to Masinagudi, located about 10 km away from Bandipur Tiger Reserve, and though we made only a small profit from that business, it put us in touch with other people who gave us more business," he reminisces.
The travel and tours business has its share of adrenaline moments. "In 2009, some 10-12 buses had gone for college trips to Delhi, Manali and Mumbai. The swine flu was at its peak and suddenly the governments shut their state borders. I had to contact a lot of people to ensure that all the buses returned safely to base," he recounts.
Another time a corporate team of 100 people had gone to Kathmandu, Nepal and there was an earthquake there. "There was chaos, but I stepped in to ensure that all the people returned home safely,"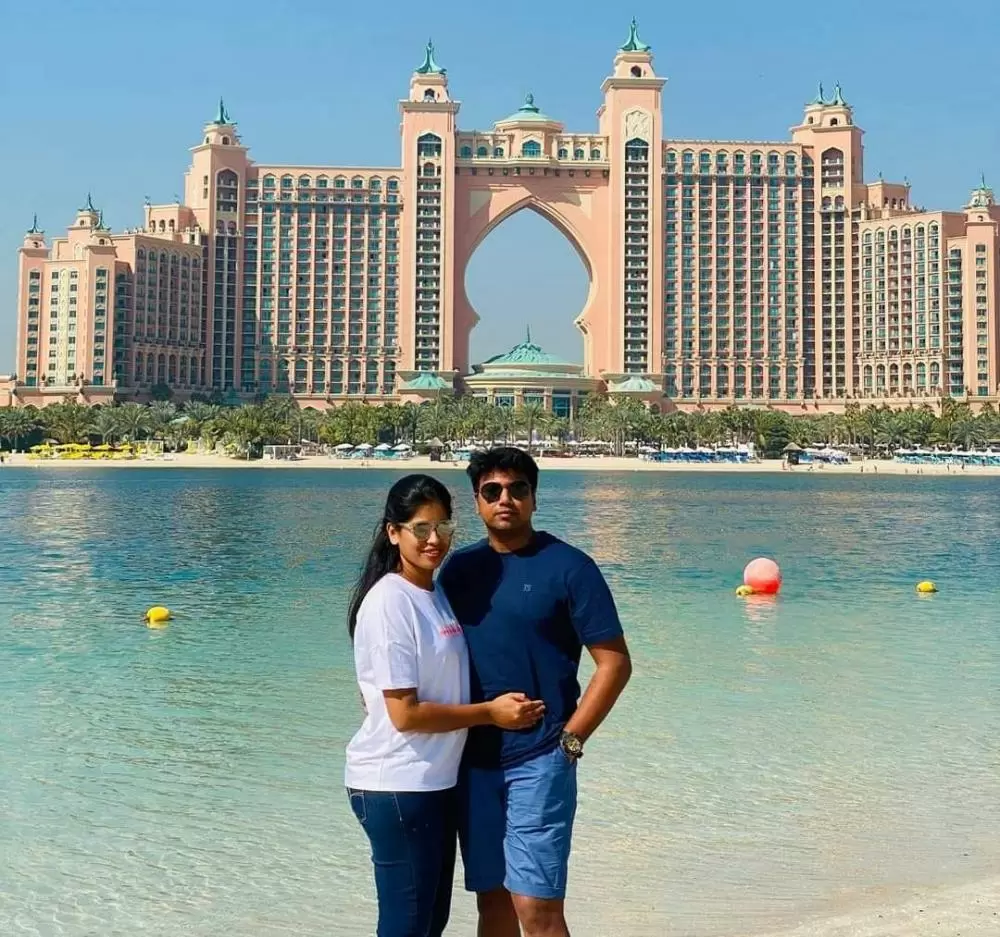 Karthik and his wife Yamini are both travel buffs
Karthik a travel enthusiast, got married to his classmate, Yamini and now the couple has a daughter. The daughter loves to travel and Karthik ensures that there is travel on the cards every now and then.
His most recent holiday was in Dubai, and when it comes to his favourite holiday destination, Switzerland wins hands down.
His parting shot: He can provide Tamil feast for a wedding in the Alps if there's a demand, and it is also part of his diversification plans to explore destination weddings.
Wish to share your story?
Trending Now: