How an Entrepreneur Transformed a Sick Vermicompost Unit into a Successful Organic Food Brand
Usha Prasad
&nbsp | &nbsp Bengaluru
08-February-2019
Vol 10&nbsp|&nbspIssue 8
In 1999, at age 41, CMN Shastry was looking at business opportunities in the field of agriculture after spending two decades in the leather business. So when he was informed about a sick vermicompost manufacturing unit that had come up for sale, he jumped at the opportunity.
Two decades later, Shastry's agri-business started with Rs 30 lakh, has metamorphosed into Phalada Agro Research Foundation Pvt. Ltd, a Rs 70 crore turnover company.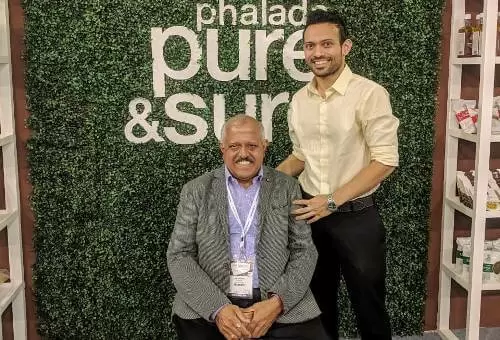 CMN Shastry (left) acquired a sick vermicompost unit to venture into agri-business in 1999. To his right is his son Surya Shastry, the MD of Phalada Agro Research Foundation Pvt. Ltd (Photos: Special Arrangement)

Today, the Bengaluru based Phalada Agro works directly with around 2,000 organic farmers across the country and sells a wide range of organic products including spices, pulses, fruits, grains, oils, super foods, and snacks in the domestic market, besides exporting to around 20 countries.
Shastry's business evolved over the years. In the initial days, he developed inputs for organic farming that helped to improve soil fertility and protected crops from pests and diseases. Later, he partnered with the farmers, helping them to obtain organic certification and buying their products for export.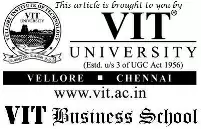 "Right from agricultural inputs to contract farming, assisting them in the farming activity to helping them with a buy back arrangement and passing them on to export, the farmers are supported and involved in the entire supply chain," says Surya Shastry, 31, Managing Director of Phalada Agro and a son of CMN Shastry.
Phalada Agro is now one of the largest exporters of organic spices, herbs, essential oils and extracts in the country. In 2011, the company launched products for the domestic market under the brand name of 'Phalada Pure & Sure.'
The company, which began with 10 products, today retails about 160 products - 70 to 80 per cent of them comprising what a typical Indian family consumes on a daily basis.
It all started out of a 1,000 sq ft vermicompost unit that Surya's father, a graduate in Business Management, had acquired 20 years ago. The business had to contend with teething troubles.
"Back in 1999, there was no market for bio fertilizers," explains Surya. "When we went to sell them to farmers, we found no takers. Back then, there was this perception that organic farming meant lower yield, and farmers were sceptical about adapting to new farming methods."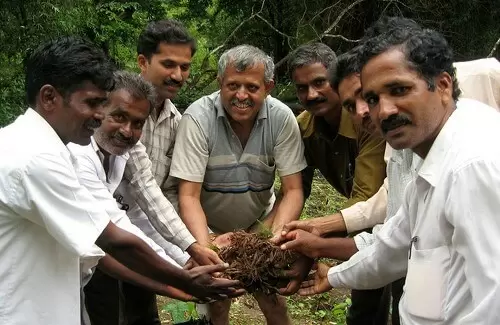 Shastry (centre) chose to work directly with the organic farmers in the country

Till 2002, the company was selling fertilizers. When India regulated organic farming in 2002, Phalada tied up with a group of 20 organic coffee growers, with an idea of exporting their produce. They felt organic coffee would be easier to market internationally. But ground reality proved otherwise and they had to change their strategy.
"Fortunately for us, the intercrops in coffee plantations came as a boon. Since there was good demand for spices, especially pepper, which was fetching a good price, we sort of turned around again," shares Surya. "It gave us the confidence that there was market for organic spices and the farmers too were happy."
Slowly, Phalada Agro started expanding its farmer base and today it works with over 2000 farmers in different stages of organic certification covering around 10,000 hectares of land across India.
While most of the farmers are from South India, the company also has projects in Kashmir, Uttar Pradesh and Rajasthan. "All the projects are based on customer requirements," says Surya. "One of the customers wanted organic saffron. So, we went to Kashmir and identified saffron growers."
Phalada exports organic spices, herbs, coffee and more such organic products to around 20 countries, including the US, Germany, Switzerland, France and Italy.
They export fruits as well. "We realised that in countries like the US and Europe there was a huge demand for plant-based alternatives over meat. We are exporting jackfruit in a ready-to-eat format to US and Europe," says Surya.
Having seen success in the international market, the company turned towards domestic customers in 2011 by offering organic food products including super foods, snacks, beverages and instant mixes under the brand name 'Phalada Pure & Sure'.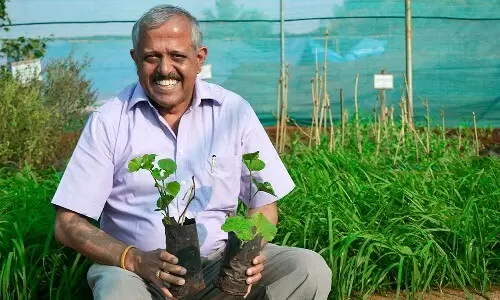 Phalada works with over 2,000 organic farmers covering around 10,000 hectares of land across India

"Starting with exports and then coming to domestic market sort of worked in our favour since we already had set standards in place," says Surya. "The market has grown tremendously in the last six to seven years. We have also invested around Rs. 3 crore in the domestic business, which accounts for 25 per cent of our total revenue."
Their products are sold in India in super markets, malls and also through online platforms such as Big Basket and Nature's Basket.
Phalada is shortly coming up with a 1600 sq ft flagship store in Jayanagar, Bengaluru, which will sell all its 160 products. "There was no store which could keep our entire range of products. Hence we are setting up our own store," says Surya. "We are planning to open four stores in Bengaluru this year, one every quarter."
Talking about the price difference among organic and non-organic products, Surya says, "It is the lowest among spices with just five to eight per cent difference, while it is highest for sugar ranging between 150 and 200 per cent. For pulses and grains, which are the most used, the difference is going down year on year, and it currently stands around 15 per cent."
Surya holds a bachelor's degree in Business Management and started his career in Phalada Agro itself as a management trainee for two years, before donning the hat of managing director. He has a sibling Manasa Kashyapa, who takes care of Club Collections Exports Pvt. Ltd, which is into trading of imported finished leather from Italy.
Today, more and more farmers are coming forward to associate with Phalada. Seeing a great future for the company, Surya is focusing on developing innovative products, building a strong brand and adding more stores in the coming years.
This Article is Part of the 'Amazing Entrepreneurs' Series
More Amazing Entrepreneurs
K T Srinivasa Raja, Director, Adyar Ananda Bhavan

Trending Now: