With Rs 50,000 he started an LPG Gas Dealership, which has now grown into a Rs 100 crore turnover Solar Enterprise
Anvi Mehta
&nbsp | &nbsp Pune
31-January-2019
Vol 10&nbsp|&nbspIssue 4
Hailing from a small town in Maharashtra, Vishal Kumbhardare decided to strike out on his own early in life. In 2006, at the age of 25, he left his hometown Mahabaleshwar and came to Pune with his savings of Rs 15,000 to start a LPG gas cylinders dealership. He invested Rs 50,000 in the business, borrowing the extra Rs 35,000 from family and friends.
Around 13 years later, his business has evolved into Siddhakala Renewable Energy Systems Private Limited, a solar panel and appliances manufacturing company based in Pune, with a turnover of Rs 100 crore.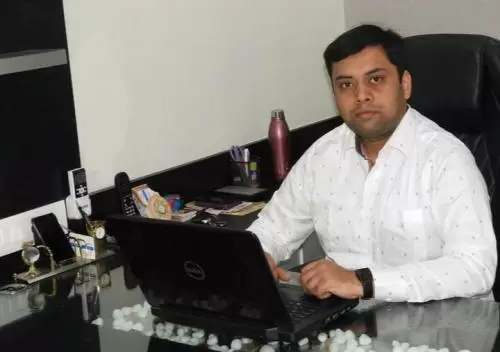 Vishal Kumbhardare came to Pune in 2006 and started a LPG gas agency, which has now grown into a Rs 100 crore turnover company (Photos: Special Arrangement)

Mahabaleshwar, Vishal's hometown, is a hill station located about 100 km from Pune. His father was a district level functionary in a national party and the family expected Vishal to follow in his father's footsteps. However, Vishal was keen on exploring the world beyond the picturesque hill station and seized the first opportunity to leave the town after his class 10.
"I joined a school at Satara, a nearby town, located about 60 km from Mahabaleshwar, and pursued my higher secondary education staying in hostel," shares Vishal. "After giving my class 12 boards, I decided to study in Pune instead of going back to Mahabaleshwar."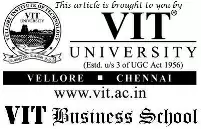 Vishal graduated in commerce from Marathwada Mitra Mandal College of Commerce in Pune. "I stayed with my aunt to save on rent and food expenses," says Vishal. "I would have had a rather comfortable life if I had stayed back home, but the good education I received and the new friends I made was worth the struggle."
After finishing college, Vishal went back to Mahabaleshwar. He worked in the family-owned store for about a year. At that time he noticed that there was a lot of demand for kerosene at the store and when he enquired with the customers he found that it was due to the shortfall in supply of LPG cylinders.
Vishal sensed a business opportunity. "I thought if a small town like Mahabaleshwar had such a great demand for LPG cylinders, the scope would be much bigger in a city like Pune," says Vishal, who decided to move back to Pune with the intention of starting an LPG gas agency.
The year was 2006. He returned to Pune and stayed with his college buddies Aniket Burke and Swapnil Suray, who encouraged him on his business plans. "I needed Rs 50,000 to start the dealership, but I had Rs 15,000 only," recalls Vishal. "I borrowed the balance amount from family and friends."
He soon discovered that commercial LPG had more supply than demand, but he pressed on until he noticed that residential complexes were slowly switching from LPG cylinders to gas pipes. "I started researching on gas pipelines and ventured into the gas pipeline business under the name of Siddhakala Renewable Energy Solutions Pvt. Ltd in 2009," he says. The pipeline business was picking up, but not as much as Vishal hoped for.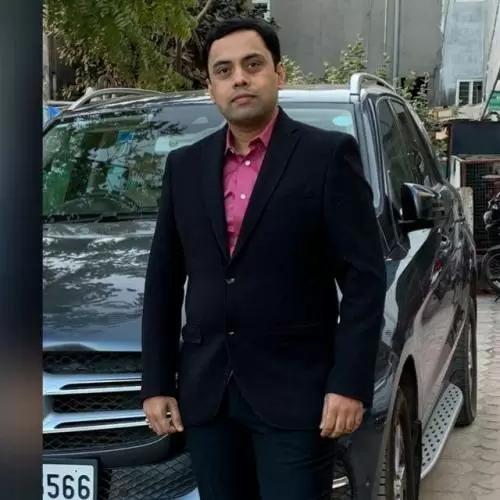 Vishal visited China in 2011 and started trading in solar products

Meanwhile, during his visits to construction companies, he realised that renewable energy was emerging as an alternative to conventional energy sources. He wanted to keep up with the changing times and market needs.
"I researched on solar heaters and panels," says Vishal. "I spent a few lakhs visiting China a couple of times in 2011 to meet manufacturers of solar products and soon started trading in solar heaters, lighting systems and panels." He purchased parts from China and assembled the products in Pune.
In 2011, the company's turnover was around Rs 8 crore. The market had started warming up to renewable energy and he visited every construction company in the city to get the initial orders.
"After two years of trading in solar heaters and panels, our turnover touched Rs 14 crore in 2013," says Vishal. "I realised it was cheaper and profitable to do the complete manufacture of solar appliances and panels in India, instead of buying parts from China and assembling them here."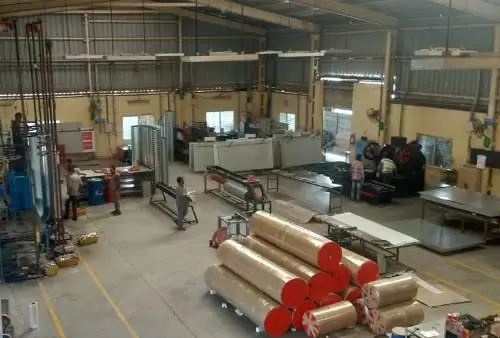 Vishal's factory at Wai

He purchased land in Wai, near Mahabaleshwar, and set up a manufacturing unit at a cost of Rs 5 crore. "We imported machines from China. It was the first solar panel manufacturing unit in southern Maharashtra region at that time," shares Vishal. He started the factory with a team of 15-20 employees in 2013.

The Maharashtra government's decision in 2016 to make solar panels mandatory for major categories of new constructions and residential complexes spurred their growth. That year their company's turnover touched Rs 50 crore.
Vishal expanded his market from Pune to Mahabaleshwar, Satara, Mumbai and the state of Goa. His company has manufactured and supplied more than 100,000 units of solar water heaters – for both domestic and commercial use - solar panels and solar lights (portable and non-portable) so far.
"Our success is due to the hard work and dedication of my team," says Vishal, who has a special word of praise for his wife, Smita. "She has been very helpful. She stayed at home and took care of our boys, Vedant (10) and Shreyas (6)."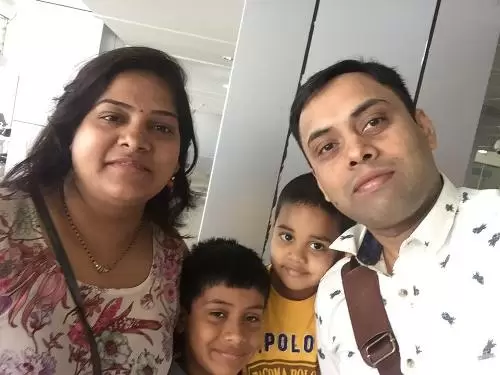 Visha with wife Smita and children, Vedant and Shreyas

As the market for renewable energy is growing by the day, Vishal is researching on newer technologies that could be brought to India. "I want to expand out of Maharashtra as use of renewable energy has become a mandate and a necessity in our country," says Vishal, who has provided employment to 100 odd people today in Wai through his factory.
"I finally found a way to help my people. There is a need of alternate livelihood and more entrepreneurs in our country will generate more jobs for people," he signs off.
This Article is Part of the 'Amazing Entrepreneurs' Series
More Amazing Entrepreneurs

Trending Now: