How a 23-yr-old revived a family-owned iconic brand and touched Rs 100 crore turnover in three years
Sofia Danish Khan
&nbsp | &nbsp New Delhi
27-December-2018
Vol 9&nbsp|&nbspIssue 52
Keventers, a 93-year-old iconic Indian dairy brand founded by a Swedish national, is now on a rapid growth mode after being dormant for several years.
Establishing a 270-store chain across 32 cities in a short span of about three years, Delhi based Edward Keventer (Successors) Pvt. Ltd. touched a turnover of Rs 100 crore before the close of FY 2018-19.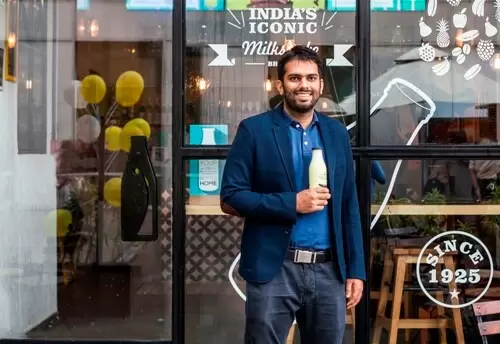 Agastya Dalmia set out to revive Keventers, Delhi's iconic milkshake brand, along with his buddy Aman Arora in 2013 (Photos: Special Arrangement)

Keventers had not been in business since the 1970s. In 2013, Agastya Dalmia - a grandson of Ram Krishna Dalmia, who had acquired Keventers from its Swedish owners in 1940 - joined hands with a friend, Aman Arora, and relaunched Keventers Milkshake, their flagship product, from an outlet in Pitampura, New Delhi.
Agastya and Aman were both 23 at that time. "The shop didn't do well as expected and we had to shut it down within nine months. The first outlet taught us several lessons," shares Agastya, recounting the initial hard days of relaunching Keventers.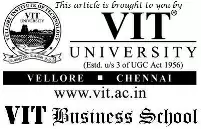 Hailing from a reputed business family, Agastya Dalmia, a third generation entrepreneur, found out the mistakes they had made. "We were selling shakes in PVC cups instead of our trademark glass bottles, and the location wasn't the best one," he concedes, adding, "We consider the first outlet as our MBA. It was a practical learning experience, and hence we don't regret it."
In 2015, they started afresh with an investment of Rs 2 crore. This time they set up an outlet at Select City Walk Mall, a prime location in Delhi.
To strengthen the core team, the duo roped in Sohrabh Sitaram, 42, who had vast experience in the QSR (Quick Service Restaurant) industry as a consultant initially. Later he became one of the directors in the company.
Sohrabh and Aman each hold 10 per cent stakes in Keventers, while the Dalmia family holds the rest of the stakes.
"We revamped the whole business model, changed the logo and started serving the milkshake in glass bottles, which added to the experience of our customers," says Aman. "Business picked up quickly."
The trio worked out of a small room in Shahpur Jat, close to their Select City Walk outlet with a six-member team. They started three more outlets at DLF Mall of India, DLF Promenade and Cyber Hub by January 2016.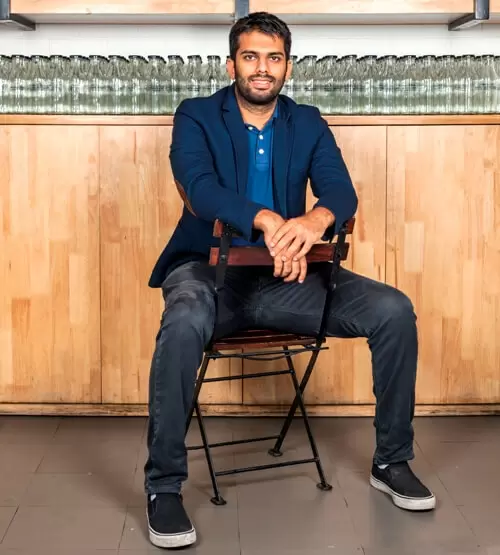 Agastya did not let the losses of his first outlet dampen his enthusiasm to resurrect Keventers

"In the first year itself we did a business of around Rs 5 crore and recovered our investment," says Aman.
Sensing the potential for growth, they decided to take the franchise route for quick expansion and released a newspaper advertisement seeking franchisees. "For the first few days I received around 200 calls a day. It was crazy," recalls Aman.
By April 2016, unable to cope with the demand, they started selling master franchisee rights for bigger regions. The master franchisees sold the rights to other franchises in their region.
"We were opening about 15 stores every month. Now there are 270 Keventers stores across 32 cities - 20 are Company Owned and Company Operated (COCO), and 250 are Franchisee Owned Franchisee Operated (FOFO)," says Aman.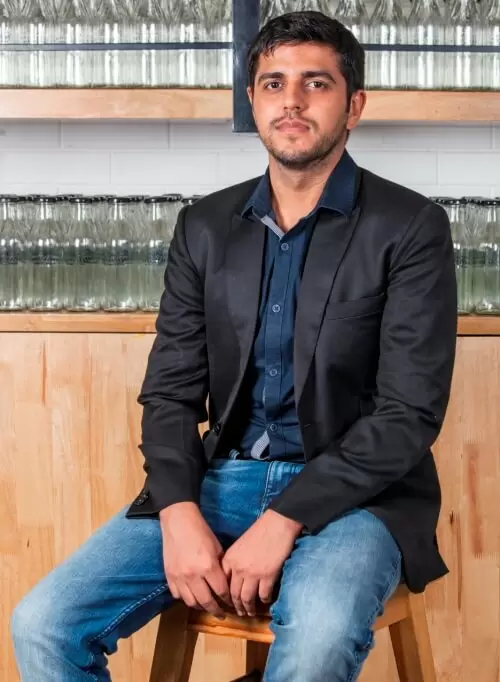 Aman stood by Agastya through the difficult times and helped to scale the business

The company deploys area managers to ensure the smooth operations of the franchisees, with each manager handling around 10 outlets each.
Agastya explains how the franchise model works. "We need a minimum of 100 sq ft space for each store. We charge a one-time license fee of Rs 9 lakh apart from a fixed monthly royalty every month."
The franchisee usually spends around Rs 25-30 lakh in designing the store, which the Keventers team executes to ensure that the store provides the right ambience for customers and is on par with the standards of its other outlets.
The company also supplies the raw materials like flavouring syrups for making milkshake so that the quality is maintained.
Keventers has retained some its original recipes like butterscotch, strawberry, and chocolate, and also introduced new flavours like chocolate mint oreo, kit kat and banoffee, targeting the younger generation. The price of milkshake starts from Rs 79 and goes up to Rs 270.
Every Keventers outlet provides an experience that is a mix of the old and new

Keventers now employs around 100 people. It has spread its wings to Kenya, Nepal, and Dubai - where they are all set to open their first store in Dubai Mall, one of the world's largest shopping malls.
With the milkshake business doing well, Keventers is venturing into new territory. They recently launched Ice Creamery, an ice cream outlet in Delhi.
"The ice creams are priced between Rs150 and Rs 250. Original Sin, a Belgian ice cream and the Golden Temptress, an ice cream that derives its flavors from Ratnagiri King Alphonso Mango are the big attractions.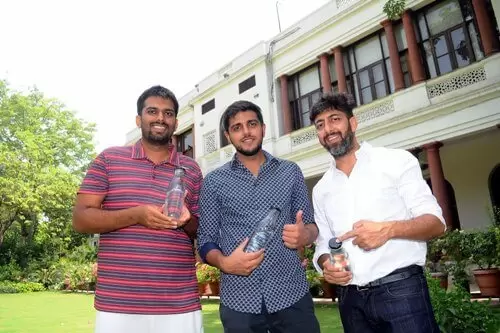 Agastya and Aman with Sohrabh Sitaram (far right) Photo: Navnita

"They are served in glass bowls and people can take them home. We plan to open more stores at prime locations across Delhi NCR," says Agastya, whose grandfather had closed the business in the 1970s after the government declared SP Marg, where the Keventers factory used to be located, as a diplomatic zone
The family had to give away 22 acres of their property to the government. Agastya has done his family proud by reviving the brand and offering a taste of Keventers to a new generation.
This Article is Part of the 'Amazing Entrepreneurs' Series
More Amazing Entrepreneurs
Kailesh Shah, MD, All Time Plastics
Wish to share your story?
Trending Now: