Starting as a freelance designer with Rs 3,000 salary, she went on to build a Rs 130 crore turnover company
Sofia Danish Khan
&nbsp | &nbsp New Delhi
02-June-2018
Vol 9&nbsp|&nbspIssue 23
Neelam Mohan is a remarkable woman. She single-handedly built a business empire – always backing herself, whether it was in college, in marriage, as a mother, or as one of the finest garment designers of her generation.
Starting with just four tailors in 1993, she built her business from scratch that has grown into Magnolia Martnique Clothing Private Limited, which currently employs 3,000 people and has a turnover of Rs 130 crore.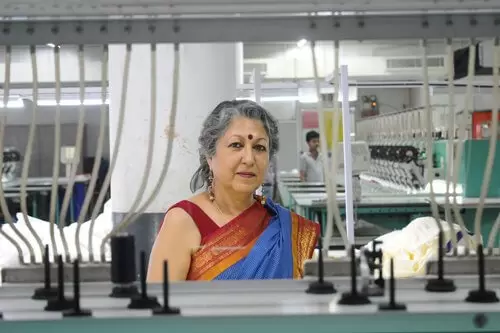 Neelam Mohan who started as a freelance designer in Delhi now owns a business that employs 3,000 people and has a turnover of Rs 130 crore (Photos: Navnita)

While doing her BA from Banaras Hindu University, Neelam had studied painting as an optional subject. Her father was a railway employee and his transferable job meant that she spent her childhood in Delhi, Punjab, Benaras… cities where her father was posted.
She got engaged to Amit Mohan, an IIT-MBA professional, in her third year, and got married at the age of 21.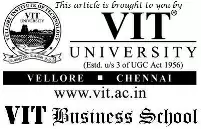 "I moved to Delhi with my husband and got my first opportunity as a designer," shares Neelam, now 62. "I did some freelance designing for men's apparel on behalf of UP Export Corporation promoting several export houses. I was paid around Rs 3,000 per month."
Since she could draw well, it really helped her come up with creative designs. Soon, she had a regular job with Kani Fashions in Naraina, where she started working in 1977.
"I was 22 and I was heading their sampling department," she says.
In 1978, she was expecting her first child and left work in the seventh month as she could not travel by bus anymore. The export house was so dependent on her by then that the chairman sent his car to pick and drop her till her ninth month.
"Once Siddharth was born, though, I wanted to dedicate all my time to him," says Neelam, "but an old friend who owned an export house suggested I work for her half-days and she said I could bring my son along. I relented."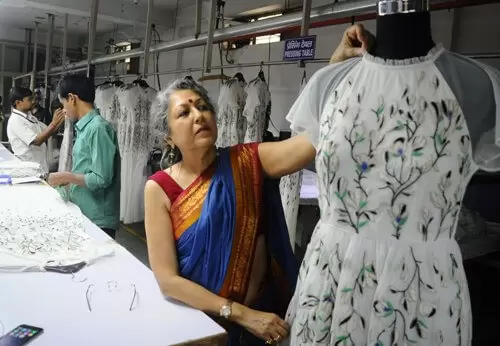 Magnolia's shift from kidswear to womenswear and change of market from Europe to US proved to be a smart move

A German client, Steilmann appreciated her designs and said it was the first time they ordered styles by an Indian designer.
"I continued freelancing and started earning Rs 500 per hour," shares Neelam. "An Australian buyer, Alice, who was a client of my ex-company, was not happy with what she got after I left so she hunted me down and offered me 50 per cent money in advance so that I could start working for them immediately."
With Alice's Rs 50,000 advance money she teamed up with a friend Harminder Saldhi, who had a garment production unit. In 1983, she started Opera House Private Limited along with him and an ex-colleague Sushil Kumar and commenced production for the Australian client.
Their first year's turnover was Rs 15 lakh, which doubled every year from there. Things were going great for her until 1991 when she and her husband drifted apart and separated.
The next year due to differences with Harminder and Sushil, she quit the company selling her stakes in it for around Rs 3 crore.
"Before going, I designed my best collection because I didn't want to leave the company because I didn't want to leave the company with any rancour," says Neelam, as she reminisces about the old days.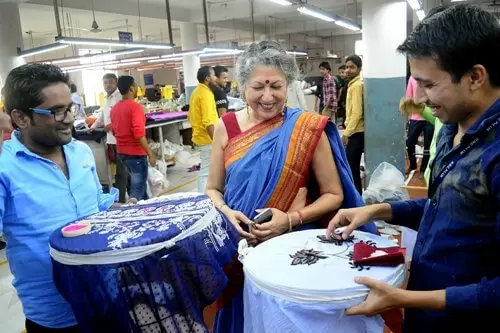 Design has been part of Neelam's DNA

On 2 January 1993, she launched Magnolia Blossom, with four tailors and a handful of other employees. She had bought a house in Panchsheel Park worth Rs 1 crore 40 lakh in 1992, which was turned into a factory, where the employees would work all day, eat and sleep as well.
"I was paying salaries worth Rs 20,000 in total per month initially," she shares. "We broke even within the first year when the company churned out a turnover of Rs 1.25 crore. I travelled all over the world to get more customers for the export house and landed a good deal with Kiabi, a French company." Magnolia Blossom mainly catered to the children's apparel market.
However, Magnolia's shift from kidswear to womenswear and expanding the market from Europe to US proved to be a smart move.
Over the years, Neelam has positively affected many lives. She fondly remembers Munna master: "He is someone whom I taught pattern-making in Magnolia. He was an ordinary tailor who went on to earn Rs 1 lakh per month and now owns a car."
Neelam had settled into a comfortable life herself but, with very high overheads, the company suddenly began to make losses and by 2002 they came close to bankruptcy.
An exporter friend came to her rescue, eventually, and suggested that she outsource the work of the company.
"I had to start outsourcing my production and reduced my staff drastically," shares Neelam. "I was down to 100 people from about 650 employees at the peak of Magnolia Blossom."
It took them a year to even out, but she successfully came out of this bad business year with flying colours. In 2002, when Siddharth returned from the US where he had gone to study, and saw his mother working till 3 a.m. he immediately came to her aid.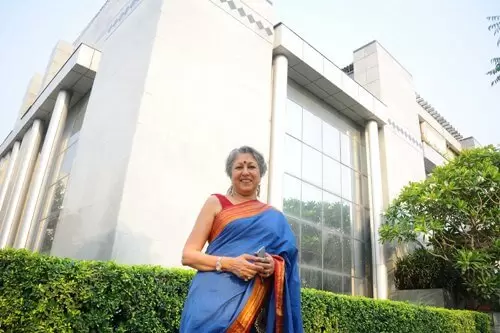 Neelam in front of the Magnolia unit in Noida

He took on the reigns of the company eventually in 2007 and, with his skills and modern outlook, took the company from Rs 30 crore to Rs 130 crore in the last decade or so.
"The major steps he took was shifting from kidswear to womenswear and expand the market from Europe to US," says Neelam. "He now wants to create a LEED-certified sustainable facility. I am very proud of him."
Neelam, Siddharth and his wife Pallavi are the directors at Magnolia Martnique Clothing Private Limited. Their office is in Noida with another factory on its way.
Since 2009, Neelam devoted her energy to developing a home for senior citizens. Called Panchvati, it is a state-of-the-art facility for the elderly, and now she focusses entirely on this project.
"With my son, I know the future of the company is in safe hands," smiles Neelam. She invested well after all, both in relationships and business.
This Article is Part of the 'Amazing Entrepreneurs' Series
More Amazing Entrepreneurs
S Ahamed Meeran, Co Founder, Professional Couriers
Wish to share your story?
Trending Now: