An engineering graduate's juice detox brand started with Rs 7 lakh achieves Rs 84 lakh turnover
Pranita Jonnalagedda
&nbsp | &nbsp Hyderabad
21-April-2018
Vol 9&nbsp|&nbspIssue 17
Sindura Borra started her juice detox brand, Cleanse High, in her hometown Hyderabad with an investment of Rs 7 lakh and with a team of six people.
It was not easy to sell a liquid detox product to people who weren't familiar with juicing diets, but she backed her instinct that the market will mature in no time. Though business picked up slowly, she broke even in a few months, and now her turnover for 2017-18 has touched Rs 84 lakh.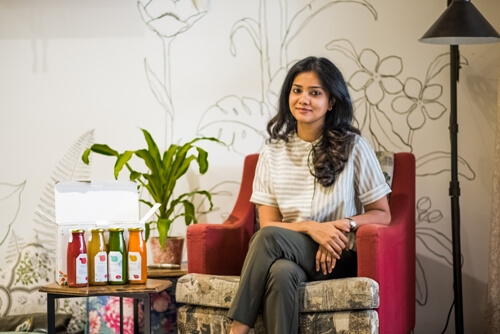 Sindura Borra, who holds a master's in Computer Networks from Santa Clara University, chose to make customised juice detox as there was growing demand for it worldwide (Photos: Daniel Chinta)

As of this month, they've delivered over 27,000 detox boxes - since their inception in 2013 - and now have at least four or five customers every day. But coming to this juncture wasn't easy. The first two years were, in fact, painstakingly slow, with hardly any customers.
"Cleanse High proved to be an innovation of sorts for the Indian market," says Sindura, who returned from the US to find that this concept was new to Hyderabad.
Surprisingly, the 32-year-old entrepreneur has no academic background in the health and wellness sector. Always a good student, she studied engineering from Chaitanya Bharathi Institute of Technology in Hyderabad before going off to the US to pursue her master's in Computer Networks at Santa Clara University.
"After my master's I was looking at doing something in the health and wellness sector because it always interested me. I was looking at a product that I could introduce to India, suitable for the kind of lifestyles we have," explains Sindura.
"I zeroed in on customised juice detox that had gained momentum worldwide but was new to the Indian market.
"Though I was confident that even if people don't understand what we are doing initially, they would eventually understand the importance of detoxing at some point, for the first two years we hardly had any customers," shares Sindura, the sole founder of the proprietorship firm that now employs around 24 people, and functions out of Hyderabad.
"The first two years were really challenging not just because it was a new idea but also because we were asking people to skip solid food on the days of detox. It's not easy to ask Indians to choose liquids over solid food!" laughs Sindura.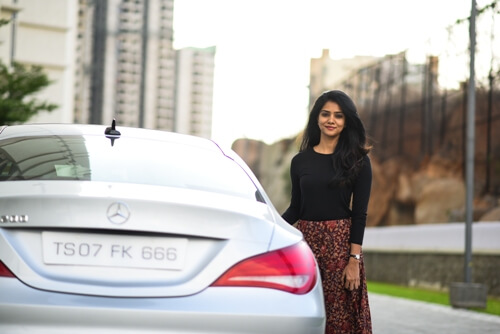 Sindura's business has grown only through word of mouth marketing

Her first client contacted her through Facebook and from there things started rolling slowly. With no money to invest in marketing or offline promotions, her business has relied solely on word of mouth – delivering a good product and banking on good reviews.
"I sat down with a team of licenced nutritionists, doctors and Ayurveda practitioners to bring together recipes for our juices, all of which were made keeping in mind the Indian palate," she reveals. "There were several recipes available online but we wanted to come up with something unique that is drawn using our country's ancient wisdom combined with modern science."
Sindura and her team came up with a series of weekly or monthly detox programmes that one could follow, customised to individual requirements.
The three types of detox programmes are priced at Rs. 1300, Rs. 3900 and Rs. 6700 respectively and some of the products on offer include Lemon High (lemon, coriander, spices and nectar), Fruits High (watermelon, beet, herbs, spices, filtered water) and Ayur High (amla, spices, ginger, good herbs).
Apart from word of mouth orders, they have recently started retailing their products on Swiggy since several customers request for individual drinks occasionally. "We aren't on the shelves as yet because all our products are made to order, and since we use no preservatives, the shelf life is low," explains Sindura.
With people's increased exposure to healthy diets and habits, things have worked in her favour. Now she constantly gets enquiries for orders, even from other cities.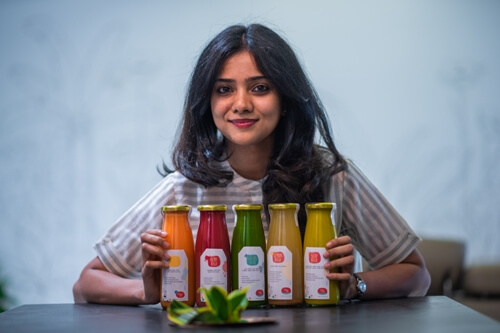 Cleanse High products contain no preservatives and so their shelf life is short

"I always wanted to do something on my own. Soon after my master's, I briefly worked with a startup and it was there, during a brief illness, that I had my first experience with a juice detox," says Sindura. "Though I liked living in the US, at the back of my mind I always knew I wanted to return to India."
On hindsight, she's quite happy with her decisions. "I have stopped keeping a count of the orders like I used to in the initial days," she says with a smile. "Today, 65 per cent of our orders come from referrals of customers who've found our product worth trying."
Sindura got married four years ago but Cleanse High is pretty much her own baby. Her husband, Sravan, and family have been supportive from the outside without actually getting involved in the business. "It's not like he didn't want to give me suggestions but I never really went to him to ask!" laughs Sindura. "I didn't ask anyone in fact. I don't think I even told anyone except my husband that I was starting the business."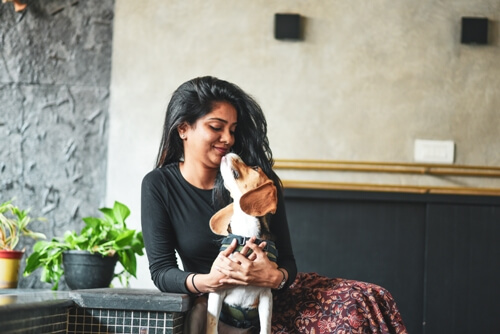 At home, Sindura plays with her pet dog

She is a careful risk taker and has no plans to expand her business in a hurry. "The reason I started off in Hyderabad was because I thought it was a perfect test market," explains Sindura. "I was aware that I am not going to ace the whole Indian market in the first few years as I can't serve so many people. So I was trying out my skills and also the product."
Reflecting on the short and successful journey, Sindura signs off: "I am glad that we have been able to influence some part of the journey towards health in this country. With Cleanse High we have just reintroduced an ancient concept that always existed in the country – that of intermittent fasting. You rest the digestive system while the drinks nourish the body. It's not magic; it's how a machine works, which is what our bodies are!"
This Article is Part of the 'Super Startups' Series
MORE SUPER STARTUPS
Deep Bajaj, Founder, Pee Buddy

Trending Now: