IIM topper started with Rs 25,000, teamed with farmers and set up a Rs 5 crore vegetable business
G Singh
&nbsp | &nbsp Patna
13-July-2017
Vol 8&nbsp|&nbspIssue 22
Less than 10 years ago, Kaushlendra started out with nothing but a small room and a dream to call his own.
Now his non-profit venture, Kaushalya Foundation, helps over 20,000 farmers in Bihar learn the skills necessary to earn in today's competitive market, and his for-profit company that sells fresh vegetables has achieved a healthy turnover of Rs five crore.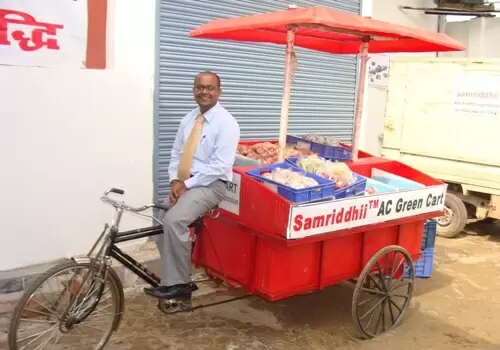 Kaushlendra, a batch topper from IIM Ahmedabad, founded two companies: Kaushalya Foundation, a non-profit, as well as Knids Green Private Limited (KGPL) in 2008

Kaushlendra stands apart in more ways than one. He did away with his last name in quiet protest of the stigma society attaches to caste and religion.
And unlike his peers, Kaushlendra didn't want to work for a multinational company or go abroad after passing out as a topper from the prestigious Indian Institute of Management (IIM) Ahmedabad.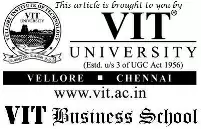 He had another plan. Having been out and seen the possibilities, he wanted to bring a positive change in the lives of the people of his home state Bihar. "I knew it was only possible if I began at the grassroots," says Kaushlendra.
Born on 14 January, 1981, at Mohammadpur village in the Nalanda district in Bihar, Kaushlendra is the youngest of three siblings. Both his parents had small-time government jobs and he went to a Hindi-medium government school at his village till Class five.
Then, hearing about a better, bigger school nearby, his parents took a chance and Kaushlendra got through to the boarding school Jawahar Navodaya Vidyalaya at Rewar, around 50 km from his village. That school was the beginning of a transformation.
"The admission at this school is through an entrance exam," explains Kaushlendra, "and the selected pupils are given free education – the central government bears all the expenses of food and accommodation."
So if you were talented, it didn't matter if you were poor. Sometimes, the students were from such impoverished families that they didn't go home even during vacations, as their families were too poor to feed them.
"I saw all this and felt that society is responsible for their plight – we have not created enough opportunities for them," he adds.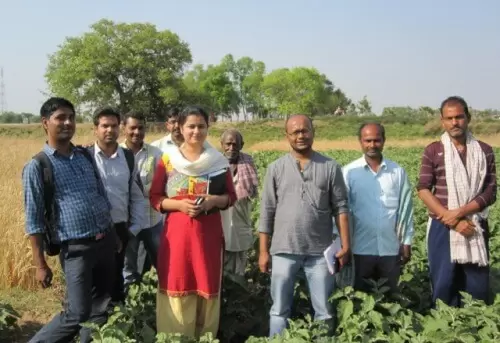 Kaushalya Foundation helps over 20,000 farmers in Bihar

He passed out in 1996, by which time his mind was already made up to do something to address this inequality.
After clearing higher secondary from Science College in Patna, Kaushlendra went to Indian Council of Agriculture Research (ICAR) at Junagadh in Gujarat to do B.Tech, Agricultural Engineering.
"I wanted to go to IIT but couldn't clear the entrance exam," he says, "though I now think it was my destiny to work for farmers that took me to ICAR."
During the four-year course his young mind was impressed by the infrastructure of Gujarat and the entrepreneurial mindset of his colleagues. "My state didn't have proper roads and power at that time while Gujarat had no power outage issues and had good roads," he recalls.
"Unlike others, my Gujarati friends were not worried about getting placements as they all wanted to be entrepreneurs – influenced by them, I also decided to do something of my own without entering the rat-race. I dreamt of making my own state prosperous like Gujarat."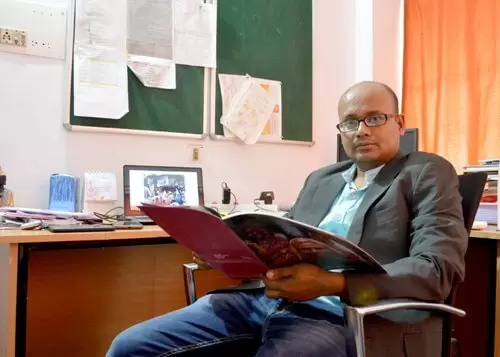 Kaushlendra worked for six months in an Israeli firm that was into production of drip irrigation systems before he joined IIM (Photos: Monirul Islam Mullick)

In 2003, he completed the course as a gold medalist. He started work as a trainee field officer in Netafim, an Israeli firm that made drip irrigation systems, at Rs 6,000 a month. He was sent to Andhra Pradesh where his work was to meet farmers and explain the company's drip product to them.
"My job helped me interact with farmers and understand more about their problems," he says. "I realized that our farmers need to be educated about the correct method to derive more from farming."
He left the job within six months (in early 2004); the seeds of entrepreneurship were already sown in his mind at ICAR. After quitting the job, he went to Ahmedabad to the house of his friend Pankaj Kumar, who was preparing for an MBA course. "I was completely confused about what to do next," Kaushlendra remembers, "so I too started taking a coaching class for the MBA entrance exam."
He cleared CAT and eventually got through IIM Ahmedabad in 2005. He took a study loan of Rs four lakh from a nationalized bank and passed out as a topper of his batch in 2007. For this, he was awarded a cash prize of Rs 25,000.
Soon after, he returned to Patna and decided to systematically pursue his dream. He put the cash prize to use: He first rented a 100 sq ft room in Patna at a monthly rent of Rs 1,200 and then started touring the state to meet with farmers.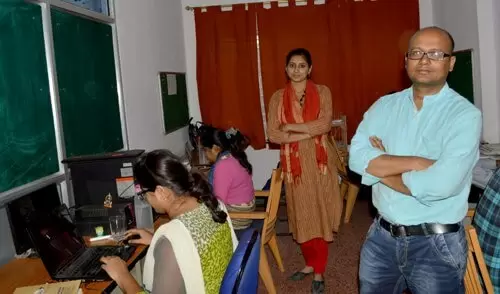 Kaushlendra at his office in Patna with wife Rekha Kumari

"I always believed that the change in my state was only possible by improving the lives of farmers, by starting from the grassroots level," he explains. "I toured for nine months, went to villages and talked to them about the problems they faced and to understand the expense and profit on crops." He realized the sector needs to be more organized.
By January 2008, he formed two companies: Kaushalya Foundation, a non-profit, as well as Knids Green Private Limited (KGPL), a commercial entity, and started operations from his rented room along with his elder brother Dhirendra Kumar, who left the pharma company he worked for to join him.
"I decided to train farmers about fertilizers and different methods of farming to maximize production and teach them to make more profits," he explains. The private limited company, on the other hand, was to buy fresh vegetables from the farmers and sell them to vendors at a competitive price… thereby completing the loop.
"The goal was to ensure that farmers get good price for their crops while customers get quality products at lower prices," he says. "The basic work of KGPL was to focus on supply chain marketing." The vegetables are through 'Samriddhi Green AC Carts'.
Kaushalya Foundation, initially funded by friends and family, started with Rs 50,000. In March 2008, Kaushlendra succeeded in getting a loan of Rs 50 lakh from a nationalized bank. A professor of his introduced him to Friends of Women's World Banking (FFWWB) in the same year, from whom he got a further loan of Rs five lakh.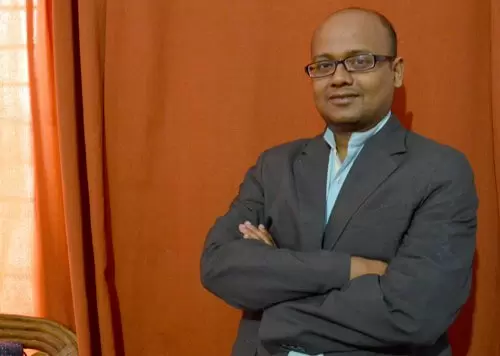 Knids Green Private Limited achieved a turnover of Rs 5 crore in 2016-17

However, the real task lay ahead. It was tougher to convince the farmers about his idea than he thought. "Nobody took my idea of training seriously. They felt I had wasted my education by not taking up a job and was out to ruin their business as well." It was very difficult to convince anyone, but eventually Kaushlendra managed to start the training… with only three farmers.
"We bought 30 air-conditioned carts from the loans," Kaushlendra recalls. "We then convinced vendors to sell our vegetables that were fresh and also cheaper than other suppliers… my brother and I too sold vegetables on the streets of Patna!"
It was thrilling to finally begin, but soon they ran into losses. The first year's turnover (2008-09) was around Rs six lakh which was unprofitable. By 2011-12, the turnover jumped to Rs 70 lakh with 65 carts in the city, but they were still facing losses.
"Despite the growth, we were not making money because we gave good prices to the farmers and sold the products at low prices," Kaushlendra explains.
Finally, he changed his strategy in 2014, allowing the vendors to deregulate prices, as well as reorganizing his company and cost-cutting wherever possible.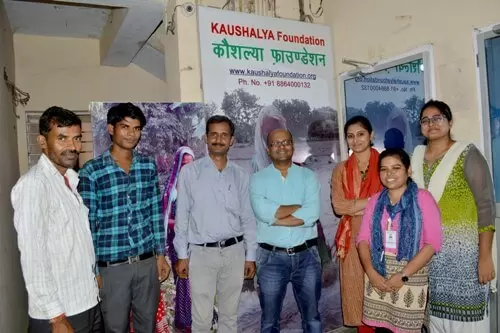 Kaushlendra with members of his team at Kaushalya Foundation

Today, the Kaushalya Foundation trains farmers while KGPL focuses on customers, especially institutional customers. It has registered a turnover of Rs five crore in 2016-17.
"The non-profit continues to train farmers on different aspects of farming," says a satisfied Kaushlendra, sitting in his new plush office in Patna. "They are not bound to sell their goods to KGPL and can sell to anyone who offers the best price."
Kaushlendra has a piece of advice for the younger generation: "Follow your dreams and never give up. Everybody salutes the rising sun."
This Article is Part of the 'Amazing Entrepreneurs' Series
More Amazing Entrepreneurs
Jyothi Reddy, Founder, Key Software Solutions
Chand Bihari Agarwal, Founder, Chand Bihari Agarwal Jewellery House
Wish to share your story?
Trending Now: