Kid who worked as a barber is now owner of a Rs 11 crore turnover beauty services company

Bilal Handoo
&nbsp | &nbsp New Delhi
06-April-2017
Vol 8&nbsp|&nbspIssue 14
A boy who once made cow-dung cakes to keep the home fire going is now the CEO of beauty services company Calipso with a turnover of Rs 11 crore in 2015-2016.
Gaurav Rana, now 24, well remembers how his family plummeted from riches to rags when he was only in Class III.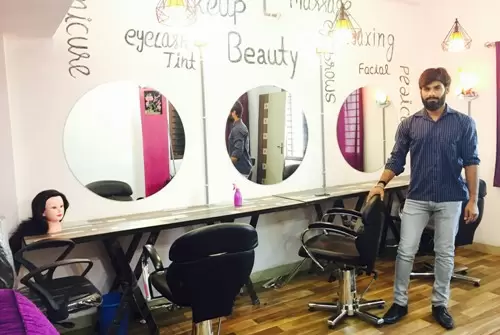 Gaurav Rana, 24, launched Calipso in 2015 tying up with five salons
Growing up in Bahadurgarh – then a sleepy town on the Delhi-Haryana border – Gaurav was too young to make sense of how his father's partners sent him into a deep depression after usurping his well-established crockery and transport business.
Bills mounted, outings stopped and spending dwindled, forcing Gaurav's parents along with his older sister to moveto their ancestral village Sonf in Haryana's Bhiwani district.
This brutal transition brought forth Gaurav's survival and business instinct when he was only in Class VI.
"I was good at painting," he says, "so, I told my friends to pay me Rs 20 each in return for paintings I did for them." He earned close to thousand rupees in this venture, but of course, it wasn't enough for his family.
Next, he suggested to his grandpa, whom he describes as his bestie, to buy and sell a shoe stock of around 50 pairs, but this ended in a disastrous loss.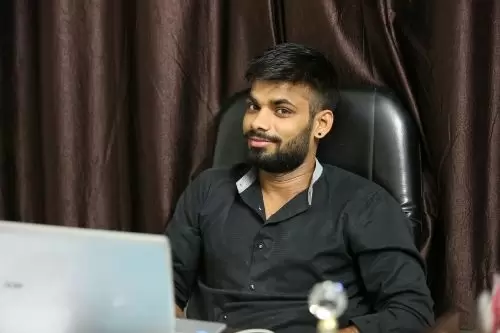 People in his village admired Gaurav for his ability to try his hand at different things even as a kid

Even lighting the traditional chulha became tough for the family. Gaurav would make rounds of the village with his sister to collect cattle dung to make fuel cakes for the fire.
Kaku,as villagers would fondly call this talkative boy, was popular for his ability to try his hand at different things.
Brilliant at studies, he also played kho-kho at the national level, and competed in district-level basketball and swimming competitions. And he was always looking for ways to eke out an income.
"When I was in Class VIII, I went to the barber shop next to my grandfather's grocery shop to learn hairdressing," he shares.
For the next two years, he kept cutting hair on commission basis for which he would get 30 per cent of the day's earning and earned up to Rs 300 on an average daily.
He would attend Paramount English Medium School, in the neighbouring village, only once in a while, and for free. "My sister's and my good results would motivate other parents to send their kids at the same school," Gaurav explains.
In 2008, he finished his Class X as a State topper with 96 per cent marks. However, Gaurav didn't want to go for the routine Class XI and XII, but instead wanted to do a diploma, get a job, and follow up with his own venture in four years.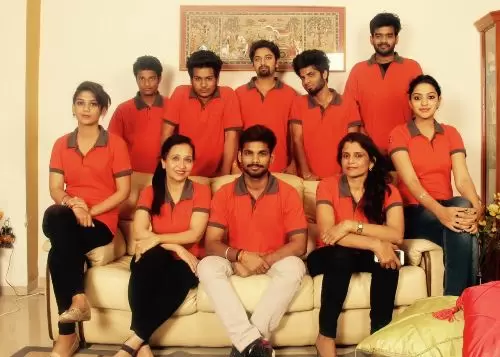 Gaurav with his team at Calipso

He joined Agra's reputed Dayalbagh Educational Institute (where only 90-per-cent plus scorers are admitted) to pursue a Diploma in Automobile Engineering.
Staying away from home had its pitfalls, and Gaurav admits, "I was more into brawls than books there." But he did learn a lot here, from farming to cooking to dancing.
He returned home in 2011 to attend his beloved grandfather's funeral and found that his grandpa had run up a debt of Rs 1.8 lakh.
For the boy who was yet to pay Rs 12,000 to complete his last semester, the amount was enormous. "No one was ready to help," he sighs, except a friend's mother who gave Rs 9,500 on the condition that he would return it soon after he got a job.
After completing his diploma, Gaurav landed in a job as a Technical Apprentice Trainee in VE Commercial Vehicles, a multinational company in Preethampur in Indore. He was just about 18 then.
As an automobile engineer, he rose to become a junior manager. The company also offered a good opportunity to its employees to earn Rs 20,000 per hire if they could help recruit for the company.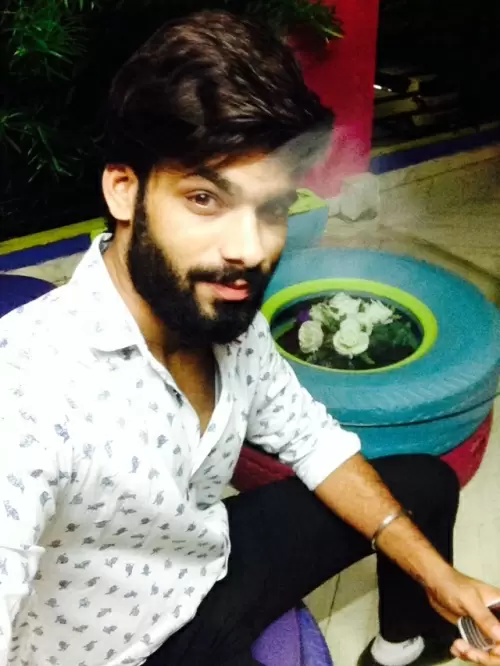 Gaurav ran an events management company that ran into trouble after a New Year party was cancelled due to rains

Gaurav shone here, finding candidates directly from campuses around, and earned enough money to pay back his grandpa's debts.
Though his boss's favourite, after two years, Gaurav was unexcited about the job, and wanted to start his own venture.
The idea came to him when he was performing at an event as a professional dancer. Sensing there was big money in it, he started an event management company, Vocano Events, in 2012 in Indore.
For the next three years, he organised corporate functions, fashion shows, anniversaries and other events. He was earning Rs 10,000 for a small event and up to Rs one lakh for a big one, hiring support staff from event to event.
In 2015 Gaurav had the biggest event of his life: V-15, a new year's eve event to rival that of the local Radisson Hotel, known for its grandeur.
Unfortunately, the event was rained out and cancelled, infuriating a crowd of around 3,000 people who went on a rampage, destroying everything at the venue.
Next morning, the vendors and other organisers slapped whopping damages of Rs 18 lakh on Gaurav. "I had no money to pay then," he says.
Back home again, he watched people coming to his mother, who had refreshed her old beautician skills to add to the family income with facials, make-up and bridal services. Gaurav again sniffed a business opportunity.
He raised around Rs 20,000 from his grandmother, and launched his beauty services company Calipsoin June 2015. His partner was Shubha Shrivastav, the wife of the vice president of his previous employer, VE Commercial Vehicles.
She gave him Rs 10 lakh and they set up a private limited company, with 50-50 stakes, which Gaurav later improved up to 100 per cent by paying her. In due course, he also paid back the Rs 18 lakh he owed his creditors.
In Dec 2015 as a beauty services provider, Calipso started with tie-ups with five salons, providing a platform to customers who booked appointments online for beauty treatments.
Calipso then matched them to a salon or an independent beautician, earning a percentage of the revenue. "We want to bridge a gap between the best beauty professionals and the clients," he says, and for that they also have a special staff of 25 beauticians for high-end customised services and emergencies.
Services provided include hands and feet treatments, skin and hair care, make-up and spa, among others. Calipso's USP is to provide a luxe ambience – rose petals et al – to clients. This is probably the reason that around 75 to 80 per cent of his customers return to Calipso, time and again.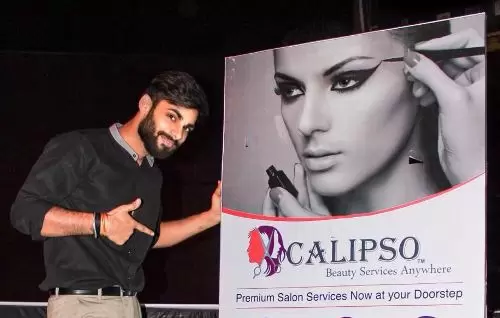 Gaurav plans to employ deaf and mute people as 50 per cent of his staff

Already, Gaurav says, Calipso has served more than 5,000 customers, with order values ranging from Rs 500 to Rs 2,000. After Indore, Gaurav launched Calipso in Lucknow and is currently exploring the Delhi market.
Gaurav also sends his team to old-age homes every week to provide free massages and beauty services, and wants to recruit deaf and mute people as 50 per cent of his staff.
His father has come out of depression and now Gaurav is working towards his childhood dream – "a village for beggars where they live and earn a living," he says.
"My life lesson is simple," he concludes. "If a leader of a group of hundred lions is a dog, they will behave like a dog. But if a pack of hundred dogs is led by a lion, then they will behave like lions. I preferred change over chagrin and change is what I eventually get."
This Article is Part of the 'Super Startups' Series

MORE SUPER STARTUPS
Eshwar K Vikas and Sudeep Sabat, Founders, Mukunda Foods

Trending Now: