He built a Rs 4 crore turnover business by converting old bed sheets into upcycled products
P C Vinoj Kumar
&nbsp | &nbsp Mumbai
19-December-2016
Vol 7&nbsp|&nbspIssue 51
Hailing from a family that makes yarn from old woollen sweaters and other used cloth materials imported from the western countries, it is not surprising that Jaideep Sajdeh, 45, hit upon the idea of turning discarded hotel bed sheets and table covers into fancy cloth bags.

"I looked at the bed sheets lying in my father's factory and thought why not make some useful things out of it," says Jaideep, sitting at his factory at Bhiwandi, Thane, surrounded by heaps of colourful cloth bags of all sizes and shapes and a bevy of tailors glued to their machines and focused on their work.

Jaideep imports old bed sheets from the US and transforms them into beautiful cloth products at his factory in Thane (Photos: H K Rajashekar)

The idea took the shape of a full-fledged business that is now worth Rs 4 crore annually. "The turnover in the first year (2011-12) was Rs 50 lakh. We've grown eight folds since then," shares Jaideep.

But more than the turnover what excites Jaideep is the enormous social impact his company, Authentic Impex - a partnership firm and a subsidiary of the family owned Texool private limited - has made in a short span.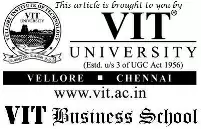 "According to World Wide Fund for Nature it requires around 1,000 litres of water to make a cloth bag of 70 grams weight. Another statistic says that producing one kg of fabric emits 7 kg of CO2 into the atmosphere.

"By that estimate we have saved around 2.2 billion litres of water and cut down 1.1 billion kg of carbon dioxide emission in making 2.2 million upcycled cloth products so far," says Jaideep, managing partner, Authentic.

Branded 'Authentic Green' and sporting the tag lines 'I am not a virgin' or 'I am so wasted,' their products – shopping bags, table mats, cushion covers, pouches, sling bags etc. – are available at super markets like Big Bazaar, Hyper City, D Mart, and Store 99 for prices ranging between Rs 29 and Rs 450.

Currently, they are processing about 20 tonnes of discarded cloth material every month that are transformed into a range of 100,000 upcycled products, but there is tremendous scope for expansion and growth.
"Around 22 million hotel rooms in the US and Europe are discarding their bed-sheets and other cloth material every six months on an average. At the current rate we are not even picking up 4 or 5 per cent of what is available in the market," says Jaideep.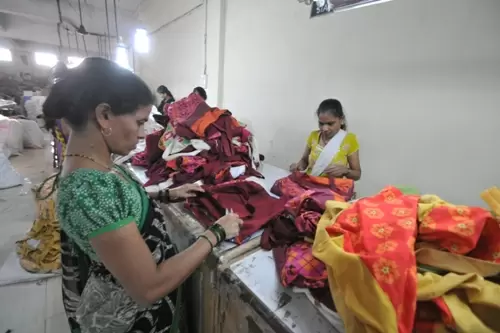 Authentic has 60 employees on its rolls

After nearly six years in the field, he has put in place a robust supply chain that begins with picking up the material from the launderers, where the old hotel linen is dumped.

"We procure the material mainly from the US. Hotels there replace the linen every six months. Bed sheets are usually made of cotton, but the table linen is synthetic.

"We buy the material at almost a throwaway price, but the bed sheets are expensive and cost about a dollar per kilo. Most of our input cost is towards the labour and the processing," says Jaideep.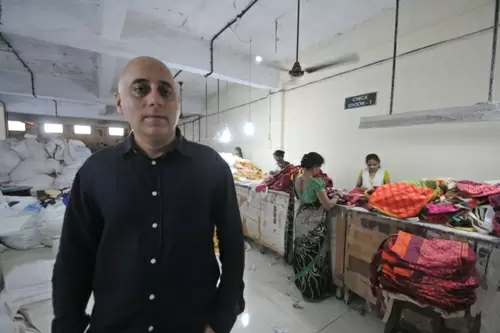 Authentic is a low carbon footprint company, a fact that Jaideep is immensely proud of

At the factory, the material is first dry cleaned at a high temperature with naphthalene balls, which kills any bacteria that might be present in the clothes.

Later, the clothes are cut to size for making various products. "Most of our sourced materials are either white or off-white in colour, so we are able to provide a homogeneous look to our products," says Jaideep.

Attractive designs are digitally printed on the products, which is not just to add aesthetic value to them, but also to hide the flaws on the cloth, like a stain on it for instance.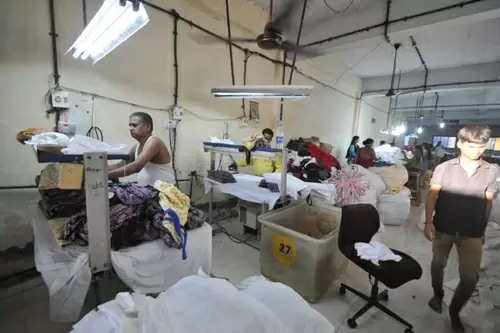 Authentic products made at their Thane factory are available in leading super markets in many parts of the country

Authentic has got rights from the toy company Mattel for using Barbie images on its bags. It had also obtained rights from the International Cricket Council for using the 2011 ICC World Cup mascot on a limited edition collection of 15,000 bags.
Jaideep started Authentic with an investment of Rs 15 lakh from the family fund with just 12 workers. The company has 60 employees on its rolls now.

For Jaideep, who was earlier into garment exports and lost a few lakhs of rupees in it, Texool has given him a sense of moral satisfaction in doing an eco-friendly business and leaving a worthy legacy for the next generation.
At home, his children, Shanaya, 16 and Shiloka, 15, are his sounding board to assess the impact of new designs on the younger generation.
"I take their suggestions seriously and implement them. They relate to my business, because it is fun, fashionable and environment friendly," he says.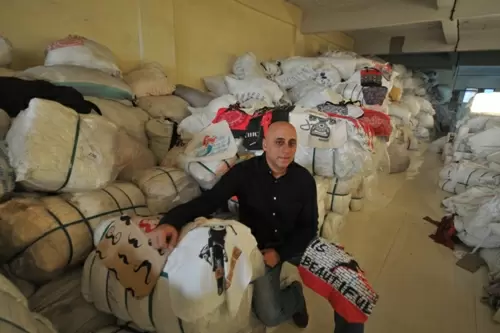 Authentic achieved a turnover of Rs 4 crore last year
His wife, Rekha, is involved in the business too. She handles the company's accounts and is the head of merchandising. "She is a workhorse and juggles her role as a mother and professional quite well," he says.
Jaideep enjoys cricket and represented his school and college teams at St Joseph's School, Colaba, and Sydenham College respectively.

A commerce graduate, Jaideep is a committee member of the Cricket Club of India and could be seen at the Brabourne Cricket Stadium playing cricket during most weekends.

Trending Now: