Blow by blow account of how a daily wager's son built a Rs 100 crore turnover company

Usha Prasad
&nbsp | &nbsp Bengaluru
12-November-2016
Vol 7&nbsp|&nbspIssue 46
P C Mustafa, son of a daily wager who grew up in Chennalode, a remote village in Wayanad district of Kerala which had neither electricity nor roads, was bitten by the entrepreneurial bug early in life - at the age of 10
"Since my family lived on the meagre earnings of my father who slogged as a daily wager, getting pocket money was a distant dream for me.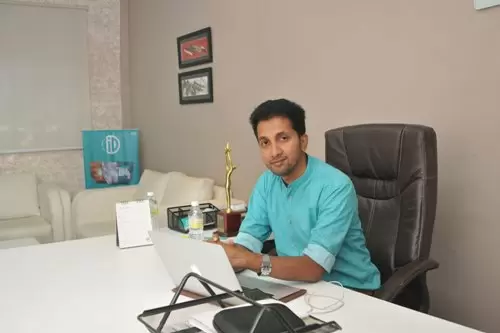 Mustafa, CEO of 'iD Fresh Food', hails from a remote village in Kerala (Photos: H K Rajashekar)

"So, during the summer holidays I borrowed Rs 100 from my uncle and set up a make-shift mithai shop (which sold chocolates and sweets) in our village.
"It gave good returns and I got my pocket money," quips Mustafa, CEO of 'iD Fresh Food', a Rs 100 crore turnover ready-to-cook packaged food company in Bengaluru that makes idly and dosa batter, 'just heat' parotas and chapattis, and curd and paneer.
The company, which made 10 packets of one kilogram batter a day in 2005, manufactures 50,000 packets a day now and has grown into a team of 1,300 employees who work at their units in Bengaluru, Chennai, Pune, Mumbai, Delhi, Hyderabad and Dubai.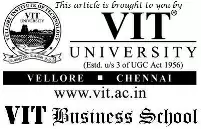 iD Fresh Food, a private limited company, was founded in 2005 by Mustafa and his four cousins - Abdul Nazer, Shamsudeen TK, Jafar TK and Noushad TA. Mustafa holds 50 per cent share in the company and his cousins hold the rest.
It would be difficult to imagine now that Mustafa's rise from an impoverished childhood to a successful entrepreneur might have been marred, and he could have ended up as a daily wager just like his father.
As a kid, Mustafa assisted his father in his labour jobs after school and during weekends. But when he failed in Class six – he was an average student until then - his father wanted him to stop studying and start working with him full time.
"It was my maths teacher, Mathew sir, who forced my father to give me one more chance. I repeated Class six sitting with my juniors. I was good at Maths, but weak in both English and Hindi.
"Mathew sir took personal interest in me and taught me after school. I came first in Class seven much to the surprise of all the teachers and my friends," says Mustafa, now 42, who went on to excel in his studies.
After Class 10, Mustafa secured admission in Farooq College in Kozhikode (Calicut) for his pre university course. When he found it difficult to pay his tuition and hostel fees, a friend of his father arranged for free meals at the hostel.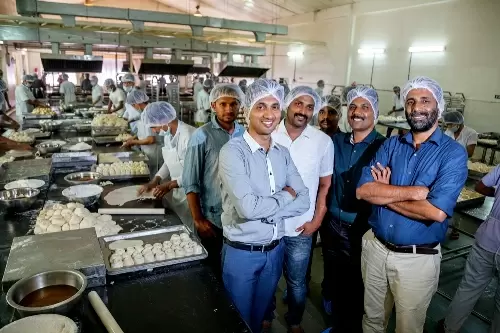 Mustafa (left foreground) with iD Fresh team members (Photo: By Special Arrangement)

Later, he secured 63rd rank in the state in the engineering entrance exam and got admission at Regional Engineering College (now National Institute of Technology) in Computer Science, the subject he liked most.
After completing his engineering in 1995, Mustafa got placed at a start-up in Bengaluru for a salary of around Rs 6,000 per month.
Two months later he got a job at Motorola with a salary of Rs 15,000. The company sent him to Ireland, where he worked for a year and a half.
From Motorola he shifted to Citibank, Dubai, where his salary now crossed Rs 1 lakh. "I sent my first month's salary of Rs 1.3 lakh to my father through a friend of mine to clear all his debts.
"He had a debt of around one lakh rupees. I was told that my father could not believe that his son's monthly salary was more than his lifetime debt and that holding the money in his hand he had wept uncontrollably," recalls Mustafa.
With his earnings in Dubai, he soon constructed a house for his parents in his village and his father could also get his three sisters married.
Mustafa himself got married in 2000 and has three sons now.
After seven years in the Middle East he returned to Bengaluru in 2003 with a saving of Rs 15 lakh and decided to do an MBA.
"Though I had a good GATE score, I couldn't continue higher studies after my engineering due to financial constraints," says Mustafa, who enrolled for an MBA at IIM Bangalore.
While doing his MBA he would regularly drop by at Nazer's kirana shop in Thiappasandra and spend time with his cousins.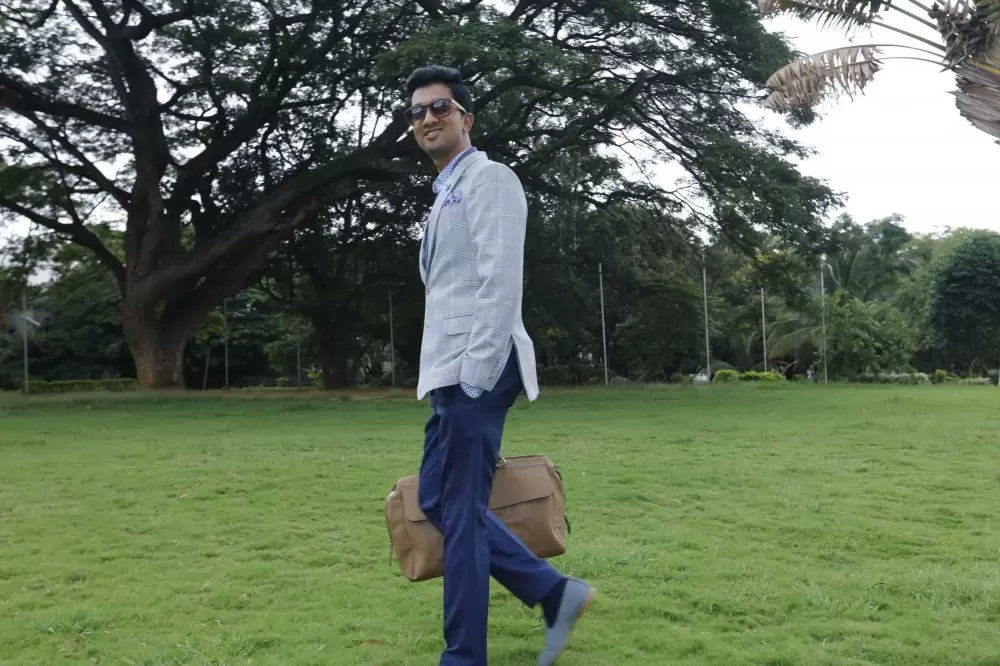 A cousin popped up the idea of starting a idly/dosa batter business and Mustafa plunged into it (By Special Arrangement)

One day his cousin Shamsudeen said he had seen dosa batter being sold in plastic bags in nearby stores and suggested that they do something similar.
"We decided to give it a try and I invested Rs 25,000 to start the batter business," says Mustafa.
Initially, they supplied the batter to 20 stores in Bengaluru under the brand name 'ID' – for Idly, Dosa – operating from a 550 square feet space with two grinders, a mixer and a sealing machine.
"We made profit from day one. Soon I invested another Rs 6 lakh to add more machines," says Mustafa.
They also moved to a bigger space of 800 sq ft. In two years, the company was making 3,500 kg of batter daily. The number of stores they partnered with also increased to around 300.
In 2007, after getting his MBA, Mustafa officially joined as the CEO in charge of marketing and finance of iD Fresh.
As the demand for their product increased, Mustafa invested another Rs 40 lakh in 2008 and bought a 2,500 square feet shed in the Hoskote Industrial Area.
In 2009, he sold his property in Kerala that he had purchased while working in Dubai and pumped in an additional Rs 30 lakh into the business.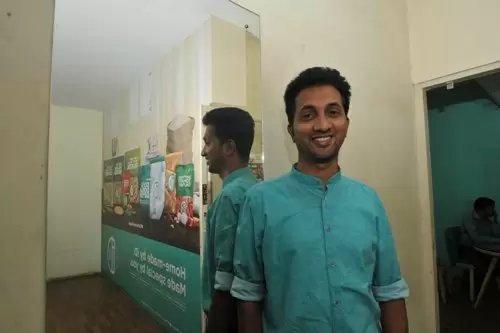 iD Fresh plans to enter the US market next year

In 2013, they started operations in Dubai. "In 2014, we raised Rs 35 crore in the first round of funding from Helion Venture Partners. We utilised the funds to add more products and scale-up the business," says Mustafa.
In the second round of funding, the company is looking at raising Rs 150 crore to expand in other cities within and outside the country, he adds.
Today, iD Fresh manufactures 50,000 kg of batter daily from their units across the country and one in Dubai, which converts into a million idlis.
Their products are available in air tight packets with a shelf life of seven days.
"iD Fresh products are 100 per cent natural without any preservatives or additives in it," says Mustafa.
Besides idly/dosa batter, their ready to heat and serve Parotas are also quite popular in the market. They recently introduced natural curd and paneer too.
Fifty per cent of iD's business comes from idli/dosa batter, 35 per cent from parotas, and the rest from chapatis, curd and paneer.
iD Fresh plans to get into the US market in the first quarter of 2017. "We see a huge market in the US. We are also planning to get into Singapore, Malaysia and the UK next year," says Mustafa.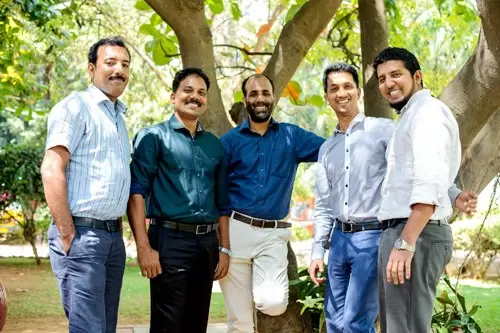 Mustafa (second from right) with his cousins (Photo: By Special Arrangement)

Today, iD Fresh products are sold in 16,000 stores across seven cities. Their main unit in Bengaluru currently operates in a 15,000 square feet space.
The company is also coming up with a world class manufacturing plant on a sprawling 75,000 square feet space near Hoskote in a year's time.
"We have transitioned from a family-run business to a professionally-run organisation. iD Fresh Food runs on IT; the operations are totally automated and is technologically-driven," explains Mustafa.
Very soon, people will also get to make crispy vadas at home, he reveals. Again, innovation has played a major role here.
"The pouch comes with a spout, which will squeeze out the batter in a vada shape. So there won't be any messing up of hands and the vadas will come out in a perfect round shape. We have acquired a patent for this," informs Mustafa.
iD Fresh Food which achieved a turnover of Rs 100 crore in 2015-16 aims to finish at Rs 160 crore in 2016-17.
Mustafa has his two cents for aspiring entrepreneurs: "If you have the passion to start something, do it immediately. Don't wait for tomorrow," he offers.

You might also like
Started with Rs 1 lakh three years ago, bootstrapped venture clocks Rs 40 crore turnover


Trending Now: