Started with Rs 1 lakh three years ago, bootstrapped venture clocks Rs 40 crore turnover
Chaithra Srinivas
&nbsp | &nbsp Bengaluru
16-January-2020
Vol 11&nbsp|&nbspIssue 2
Inheriting his family's business acumen, 34-year-old Pranshul Yadav ventured into a path of his own in 2017 with Frozen Bottle, a milkshake and frozen desserts chain, after a successful stint in auto major Honda.
"Although I had readymade options to carry my life forward, I was destined to start a business of my own," says Yadav who was born in the small town of Hissar in Haryana, but carved out his dream in the South Indian city of Bengaluru, along with his partner Arun Suvarna.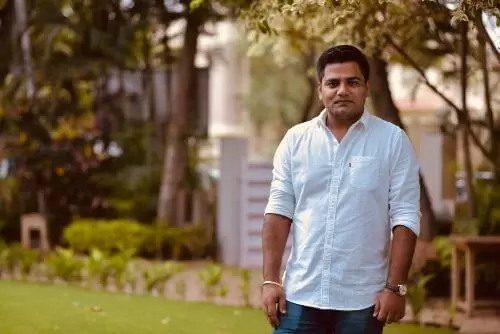 As his corporate job took him to different parts of India, Pranshul Yadav understood that Indians loved their milk-based beverages and ice cream. That was the spark that birthed Frozen Bottle (Photos: Special Arrangement)

What began as a five-member single outlet at Koramangala (in Bengaluru) on 22 May 2017, is now a 107-outlet chain with more than 640 employees and a nationwide footprint with stores spread out across Karnataka (27), Maharashtra (28), Delhi, Tamil Nadu, Kerala, Telangana and Gujarat.
The bootstrapped venture started with Rs 1 lakh – each partner contributed Rs 50,000 - clocked a turnover of Rs 40 crore in FY 2018 -19.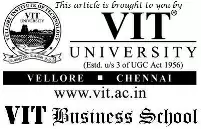 Yadav, who holds a degree in electronics engineering from Guru Jambheshwar University of Science and Technology and an MBA from FORE School of Business, spent his early years in Hissar, before landing in Bengaluru as Manager, Dealer Development, with Honda.
His mother, Roshini Yadav, is a housewife and his father, Vijay Yadav, started his career with brick production and then entered the construction business by sheer dint of hard work and succeeded in it.
The young Yadav, too, wanted to achieve something in life through hard work. So he took up the job with Honda in Bengaluru, where he met Suverna, a 46-year-old businessman who was primarily into real estate. The duo initially took franchises of Cream Stone, a well-known ice-cream chain before deciding to venture on their own.
Yadav's job as dealer development for three years gave him a wide exposure on the nation's geography and he gained immense knowledge of the culture and food habits of the different regions in the country.
As the job took him from state to state and street to street, he realised that beverages are an essential part of Indian culture. He found that milk-based beverages like lassi and countless flavours of ice cream were among those that dominated the scene.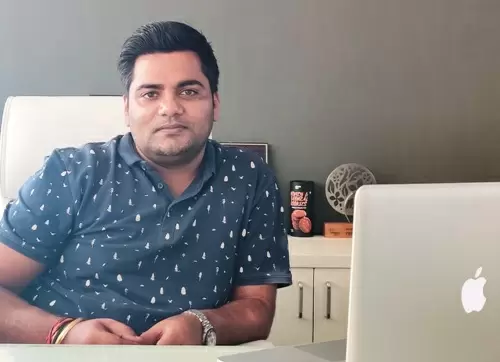 Yadav wants to make Frozen Bottle as the most favoured dessert destination in the country

Yadav found that there weren't any caterer exclusively for desserts in the market. "Desserts were served either at restaurants or at independent ice cream stores. In fact, the concept of desserts was restricted to only ice creams or sweets," he says.
As a child, Yadav was inspired by the courage of his grandmother. His grandfather was a coal supplier to Indian Railways. After his sudden demise, his grandmother took over the business and turned it into a successful enterprise.
"All I have is her courage that I have seen when I was a child and it still keeps me going through my hard times," says Yadav, who at one point of time lost the fear of quitting his job with the appetite for business overwhelming him.
At Frozen Bottle, he has given full vent to his deepest desires. "I wanted to create a common platform to bring up ice creams and milkshakes together for people who had a sweet tooth but did not favour the traditional sweets," he explains the USP of their frozen desserts chain.
"The creed of Frozen Bottle is to be the most favourite dessert destination," Yadav says, recalling the moment when a bunch of ideas, gathered over the years and held close to the heart, took the form of a wide range of desserts of unique flavours.
One of Yadav's aims is to develop Frozen Bottle into a global brand

"The bottles of our shakes are also frozen and hence the name, Frozen Bottle. It is not about serving a delicacy but serving it the right way with the taste unchanged," he explains, adding, "the glass jar, which is a popular container in the market now, was an innovation by Frozen Bottle."
Towards the end of 2019, Frozen Bottle had sold over 2.4 lakh products primarily to people in the 15 to 40 age group, though it has dessert options for all, including sugar-free products.
When they launched, the menu had two categories – Signature Thickshakes and Premium Cake Jars - covering 32 delicacies but now the menu has an additional five categories – Scoops, Waffles, Stone Ice Cream Jars and Hot Chocolate - spread over 85 unique tasting shakes, waffle sticks and ice cream pizza.
"The prices start at Rs 69, which is for knockout scoop, and go up to Rs 289 for a 500 ml bottle of premium thick shake," Yadav shares.
Their ice cream is made as per a signature recipe supplied by a prestigious vendor in India. They source syrups, purees, cakes and sauces from multiple vendors across the country.
The ingredients that are procured locally are sent to regional warehouses for supply to the outlets. Every region has a quality maintenance team, besides trainers.

Products are prepared following standard operating procedures, which makes Frozen Bottle a robotic model that can be expanded easily.
"The consistency in taste and quality is what makes Frozen Bottle special," Yadav says. "Taste comes from the quality of the ingredients we use. Our uniqueness is in the flavours, which are exclusively crafted to suit the taste of customers."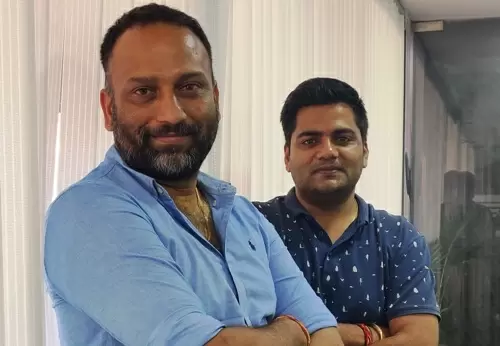 Yadav with his business partner Arun Suvarna

He is keen on taking the brand globally by the end of this year, to deliver world class service, internationally. Yadav and Suvarna aim at building a brand that would sustain and expand irrespective of the format of the business, be it a master franchise, franchise or joint venture.
Now, 40 per cent of their outlets are company owned and the rest are run by franchisees.
The duo is also planning to launch carts - instead of outlets - which can be placed anywhere and everywhere to enhance the visibility of Frozen Bottle.
Suvarna, with his vast experience in real estate, helps the company expand by getting new properties. He is in charge of properties and projects, while Yadav is the CEO, who oversees the business operations.
Yadav, who is humbled to be referred as 'successful,' gives the credit to his family and extended family of Frozen Bottle employees. He declares in all humility: "My family stood by me through the countless hours of hard work. What more motivation one needs than this?"
You might also like

How a girl who worked in Telangana for a daily wage of Rs 5 became a millionaire in the US

Wish to share your story?
Trending Now: