In India, butterflies are safe and do not face extinction
22-December-2012
Vol 3&nbsp|&nbspIssue 51
India has managed to protect nearly 1,504 species of butterflies discovered in the subcontinent despite threats to their survival by sporadic forest fires and depleting green cover, says leading butterfly researcher and environmentalist Peter Smetacek.
"The most beautiful and endangered of the five specimens of butterflies collected from an unknown valley in Bhutan in 1934 have been rediscovered in India," said Smetacek, who manages the Butterfly Research Centre at Bhimtal in Uttarakhand.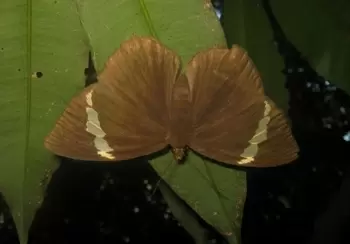 Pale Striped Dawnfly (Photos: Monsoon Jyothi Gogoi)
The researcher believes the delicate winged creatures are not threatened by extinction.
"There are several species of butterflies, believed to be on the verge of extinction, found in the inaccessible regions of Kumaon and Garhwal," said the researcher, who was in the capital to launch his new book on butterflies.
Providing insights into the research work on butterflies in Asia, Smetacek said: "The Japanese researchers have identified and documented more than 250 new species of butterflies from Asia, including India".
"The new species of butterfly found in India was the Nilgiri Grass Yellow. Their work is more than what any government has ever done," the naturalist said.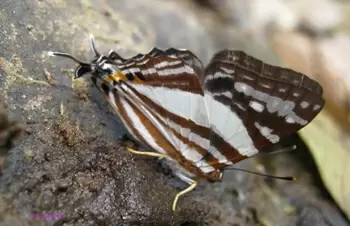 White Punch
Smetacek has written more than 60 papers on butterflies and has pioneered the use of lepidoptera (butterflies) as indicators of climate change. He has put his work together in "Butterflies: On the Roof Of the World (Aleph Book Company)."
The writer's most fertile hunting ground is the Himalayan region, where he says some of the most exotic specimens of butterflies are found between the elevation of 1,200 metres and 5,000 metres.
"While the Swordtails occupy the belt between 1,500 to 2,000 metres, there are several groups restricted to the high altitude of the Himalayas. Among them, some sub-species of Clouded Yellow butterflies are recorded at an elevation of 5,000 metres."
"During the last 50 years, at least 200 species have been recorded in Tibet and the Himalayan region." he said.
While in the high Himalayas, moth fend off the butterflies, in the lower reaches cattle are the traditional butterfly destroyers, the researcher said.
"Until 1990, no cattle was allowed outside our home in Bhimtal. But after Cobras were discovered around the house we decided to let the cattle out to graze... Species like the Chocolate Pansy, Orange Oakleaf, Common Jester, Indian Fritillary, Yellow Coster disappeared.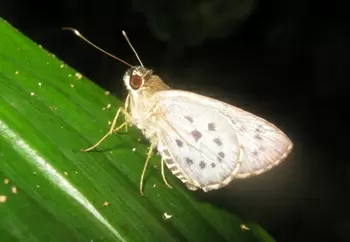 Purple Lancer
"We could link the disappearance of their larval posts to their larval host plants being eaten up...," Smetacek said.
The researcher regretted that "a lot of work on butterflies has gone underground because no one wants to come out and say 'I collect butterflies' since the bio-diversity act came into force."
The law does not allow collection of butterflies for commercial use.
"When I predicted Predicta, a species discovered several years ago, I had to collect 117 specimens of the butterfly to identify its species," Smetacek said.
The butterfly tracker has now limited his research to moths as there is no law to stop him from collecting moths. - IANS
Also Read

When Zubin Garg brought the naturalist out of Monsoon Jyothi Gogoi


Trending Now: