Barely Out of Teenage Youth Develops Driverless Tractor in Rural Rajasthan
Gurvinder Singh
&nbsp | &nbsp
30-June-2018
Vol 9&nbsp|&nbspIssue 27
Barely out of his teenage Yogesh Nagar is already the proud inventor of a driverless tractor in his village in Rajasthan. From being a dutiful son to a spirited solutions-oriented innovator, his story is inspirational on many levels.
Hailing from Bamori Kalan village in Baran district of Rajasthan, Yogesh is the eldest of two siblings. His father, Ram Babu Nagar is a farmer, while his mother, Shila Nagar, is a housewife.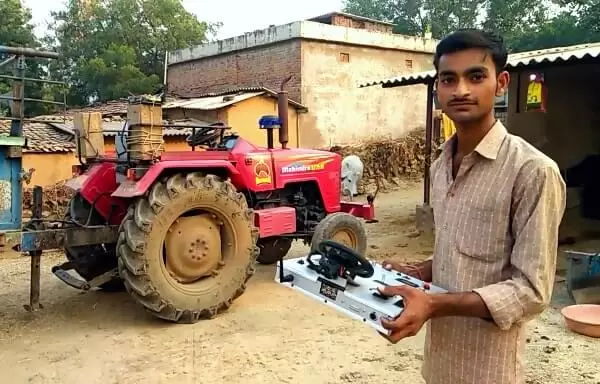 Yogesh Nagar from Bamori Kalan village in Rajasthan developed driverless tractor so that his father could take life easy (Photos: Special Arrangement)

Yogesh was studying second year BSc at a college in Kota, 100 km from his village, when he got a call from his family in June last year.
"They said my father was suffering from a severe ailment of the stomach and was no longer able to drive a tractor in the fields," recalls Yogesh, narrating the backstory of events that had led to his innovation. "They asked me to return home immediately. I missed my exams and hurriedly packed my bags."
In the village, he took up the task of driving the tractor while his father was ailing. Even after he recovered from his ailment, Yogesh couldn't tolerate watching his father driving a tractor in the fields and toiling hard.
He began to think how he could save his father from the tedious task. "While I was driving the tractor, I realised that it could be driven without human intervention. I was obsessed with the idea of a driverless tractor and decided to work on it.
"At first, people in the village used to crack jokes on me when they heard that I was working on a driverless tractor. They giggled and often remarked that I had become insane," he shares. "But I strongly believed that nothing was impossible. I worked tirelessly and managed to give shape to my dream."
His father was not easily convinced to help him. "I demanded Rs 2,000 from my father to buy some electronic gadgets to make the tractor driverless," says Yogesh. "Initially, he thought that the money would be wasted but after a lot of persuasion, he agreed.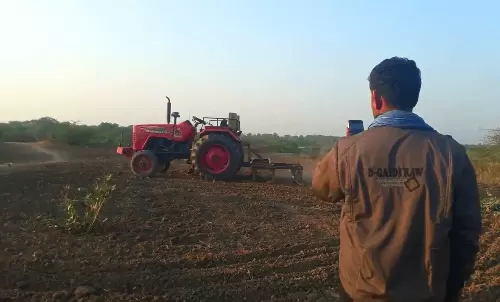 The tractor can be operated from a range of 1.5 km

"Within a month, I managed to operate the tractor in reverse and forward direction with the help of a remote control. My father was happy with my progress and became confident that I might do something big."
The young boy then demanded Rs 50,000 to buy more items. "Father took a loan from his friends and relatives to arrange the money. I bought several electronic gadgets, did some modifications and took the help of a local mechanic who fitted the modified items into the tractor," explains Yogesh.
"Next, the frequency was checked until I could operate the tractor from a distance of 1.5 km with the remote control. The entire process was completed within six months." Local authorities gave Yogesh and his family permission to operate the remote-controlled vehicle in the fields as long as it does not go on the road – but operating the tractor in the fields, too, isn't easy!
"People from our village and nearby areas gather in huge numbers to see the driverless tractor which often leads to chaos, forcing me to stop work!" shares Ram Babu with a laugh.
"I am really happy of what my son has achieved. He is not an engineer or scientist but still his success is phenomenal. It has saved me from the toil of driving the heavy machine that took a toll on my health," says his father turning emotional.
The driverless tractor has not only made Yogesh a local hero but has also encouraged him to dream big. He has already applied for a patent at National Invention Foundation, Gujarat and is planning other innovations, such as vehicles that can help the Indian Army to navigate challenging areas like deserts and mountains.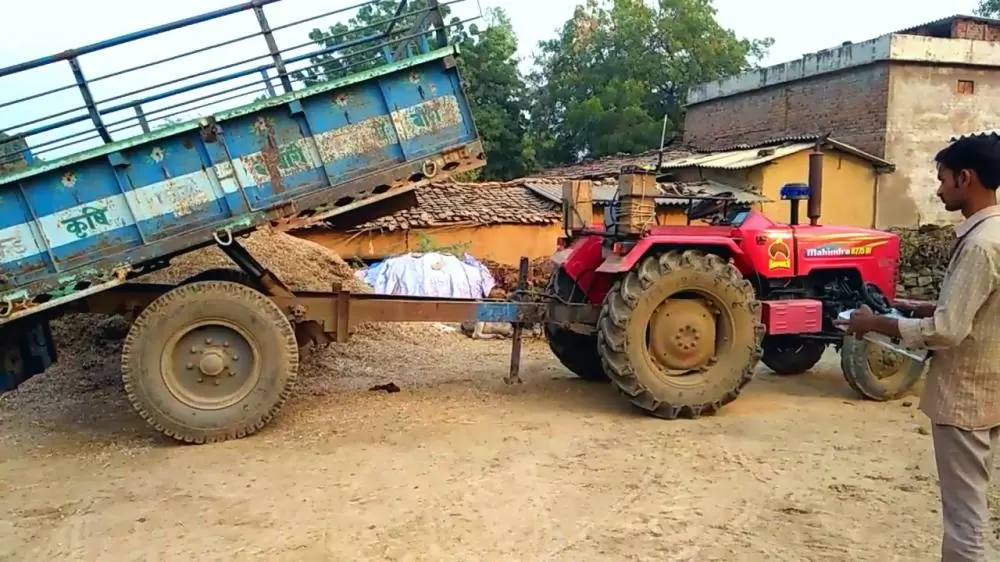 Yogesh has developed an anti-theft alarm and has made plans for other innovations as well

Yogesh has also developed an anti-theft alarm that sends the homeowner an SMS and a call if someone is trying to enter their homes.
His achievement takes on additional significance considering his humble background. Yogesh went to Navjyoti Hindi-medium School in his village and completed his Class 10 in 2014. He then went to Kota and completed his Class 12 from a Hindi-medium school in 2016. He took admission in a government college for BSc in Kota in the same year.
He has returned to studying for now but the driverless tractor has given Yogesh wings for the future. His confidence is high and his dreams are big.
He wants to start his own company and sell his technology at subsidised prices to farmers in need. He is also working on an alternate energy source for engines that could enable vehicles to run without petrol or diesel.
We wish him speedy success in all his endeavours.
This article is part of the 'Inspiring Indians' series
More Inspiring Indians
Wish to share your story?
Trending Now: