City Woman Shifts to Village, Gets Elected as Mukhiya and is Changing the Face of the Village
Mohd Imran Khan
&nbsp | &nbsp Patna
26-May-2018
Vol 9&nbsp|&nbspIssue 22
In 2014, Ritu Jaiswal visited Narkatia village in Bihar's Sitamarhi district for the first time ever. It is her husband's ancestral village and, even though she had been married for 15 years, she had been unable to convince the family to take the trip down memory lane before that.
Four years later, at 41, she not only lives in the village but she is also the elected Mukhiya of the Singhwahini Gram Panchayat that administers Narkatia. Against all odds, she stood for and won the Panchayat elections on the insistence of the villagers.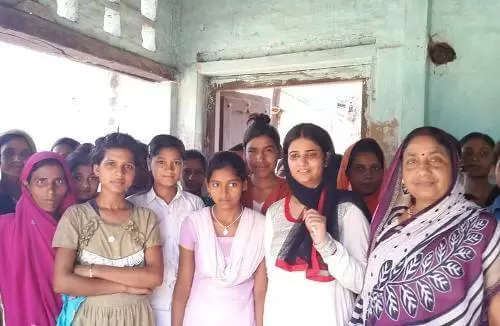 As Mukhiya of Singhwahini Gram Panchayat, Ritu Jaiswal is changing the face of the village and improving the lives of people (Photos: Special Arrangement)

"This wasn't the plan," smiles Ritu, who is of a slight frame, and is clad in a simple but colourful sari. "I was living a comfortable life. I had never thought of serving in a village, especially not one that's more than 1,000 km from Delhi. But during my first visit here, I was so moved by the condition of the people here that I just had to get involved."
Ritu found that the living condition in the village was pathetic, with no proper roads, and even basic amenities like clean drinking water missing.
"During my first visit in 2014, I was offered yellowish water, which I refused to drink. When I asked for clean water, much to my shock, they failed to manage it. I realised they had no clean drinking water!" she recounts. Ritu couldn't just let that go unquestioned and started talking to the villagers.
"You see, I had never visited a village before this in my life," admits Ritu candidly. "Living in my urban cocoon, I was taken aback by the realities of rural India. My inner voice kept urging me to help; to make a choice. I knew I wanted to work for the villagers and ensure that various welfare schemes reach their doorsteps."
Ritu, a mother of two, lived in the luxury of Delhi's Khel Gaon, a posh locality. Born to a business family in Hajipur in Bihar, she went to St Paul High School, a private English medium school there. She was a good student and completed her graduation in Economics from Vaishali Mahila College located in the same city.
In her college days, she was known for her rebellious nature and leadership traits. She formed an all-girls team and was actively involved in helping the disadvantaged sections of society. "I would distribute my mother's saris among the poor ladies without informing her!" she laughs.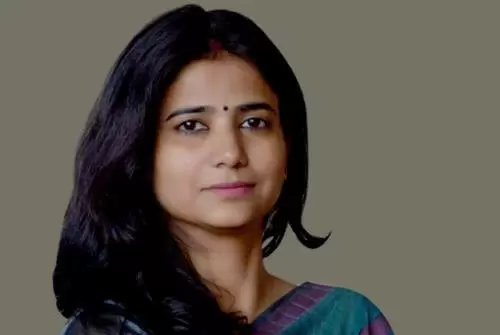 Ritu convinced her family to support her decision in shifting to the village and serving the people

She got married in 1996 to Arun Kumar, an IAS officer, and moved to Delhi. "My husband has always stood by my side," says Ritu, whose decision to shift to a village was not an easy one. Her son Aryan is in Class 12 and daughter Avani in Class nine. Both study in a boarding school in Bengaluru.
Ritu first convinced her husband to let her move, and then her in-laws and then her own mother and brothers. After hours of discussions, thinking and re-thinking, she finally made the decision to say goodbye to life in Delhi.
"It was like jumping into the ocean without knowing how to swim," says Ritu. "I took it upon myself to make sure the village has safe drinking water and is open-defecation free."
She set out on a mission: To change the face of the village and to improve the lives of its people. At first, between 2014 and 2016, she used to make frequent trips to the village before she shifted entirely in 2016. Now she spends 80 per cent of her days in the village with some trips to Patna, where her husband has shifted to after taking voluntary retirement.
"Earlier I would stay two to three days, meeting people, mobilising them, creating awareness for their rights and doing whatever little I could," explains Ritu. Today, she spends most of her time with villagers, working with them, and for their development. Her focus has brought a visible change to the village, praised and lauded by all.
Ritu has installed 25 hand-pumps and constructed 2,200 toilets in the village

In last three years, thanks to her consistent efforts, Ritu has succeeded in, at least to some extent, transforming the lives of the villagers.
She used the Panchayat's funds to install 25 hand-pumps, 250 ft deep, so they can provide clean drinking water to all. With the active help of Sitamarhi's District Magistrate, Roshan Kumar, Ritu has constructed 2,200 toilets.
Narkatia now has concrete roads; the teachers in the Government-run schools attend regularly; and the poor get subsidised food grains. All this is result of her efforts to make the local administration more accountable and villagers more responsible.
"Initially, the villagers were not ready to give up even an inch of their land for the widening of the road but I convinced them after marathon meetings and one-on-one interactions. Now the road is finally constructed and the villagers are proud of their decision," shares Ritu.
The villagers, from children to youngsters to the older generation, call her "Madamejee". She is soft-spoken but a tough taskmaster and has taken on everything from providing water to taking action against crime and corruption.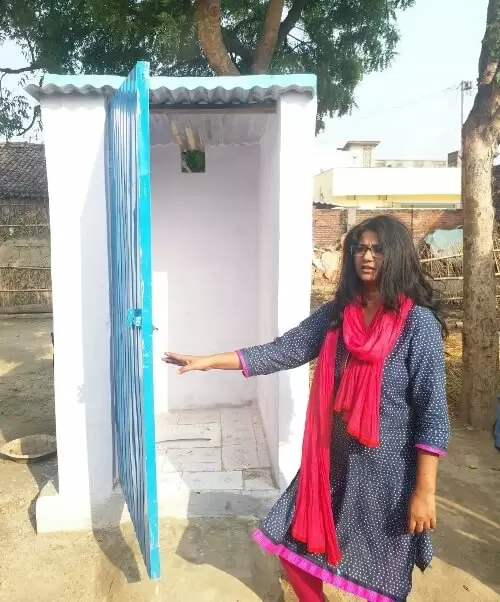 One of the toilets constructed by the panchayat

She is known to be innovative, energetic and hard working. "I strongly believe in change and have always refused to adhere to the conservative norms of society. I dream of a crime free, caste free and corruption free society and state," declares Ritu.

Unlike most Mukhiyas in Bihar, Ritu is not only well educated and has exposure, she often joins hands with workers and sometimes rides tractors and even JCB machines when required. During the devastating floods last year Ritu actively participated in the relief and rescue operations.

For the last two years she has been living in her husband's ancestral house. She is a ray of hope in the village.
This article is part of the 'Inspiring Indians' series
More Inspiring Indians
Wish to share your story?
Trending Now: