She helps the Orphan Children find their footing in the 'Real World' at 18
Anvi Mehta
&nbsp | &nbsp Mumbai
31-October-2018
Vol 9&nbsp|&nbspIssue 44
For social worker Gayatri Pathak, 35, it was call of duty when she witnessed the chaos near the site where a hoarding had collapsed crushing a few vehicles near a busy traffic signal in Pune in early October 2018.
Gayatri rushed to the aid of a severely injured man and took him to the hospital. Later, she also came forward to adopt two children, Samriddhi, 17, and Samarth, 4, who had lost their father, an auto driver, in the incident.
Gayatri Pathak, a former journalist, who was raised in an orphanage, is working for the welfare of orphan children in Pune (Photos: By Special Arrangement)

The children were returning from the crematorium after performing the last rites of their mother, along with their grandmother and father. Their father was driving the auto when the hoarding fell down and claimed his life.
With both their parents dead, the children became orphans overnight. Their grandmother was not physically fit to work and support them. Gayatri visited the family and offered to adopt the children.
Her gesture grabbed newspaper headlines, but for Gayatri it was all in a day's work. She is already taking care of nine girls and two boys, all former inmates of orphanages, through her NGO 'Sanath Foundation,' started early this year.
"I was raised in an orphanage and could relate to Samriddhi and Samarth instantly," says Gayatri, who grew up at Pathak Anathashram, an orphanage in Miraj, about 240 km from Pune, until she was 18. "That's how I got the surname of Pathak."
For many years now Gayatri, a former journalist, has been helping children who grew up in orphanages and are sent out at the age of 18 as per existing rules. Until a few years ago they had no identity proof like a voter ID or Aadhar card when they came out of orphanages and they had difficulty in integrating with mainstream society.
Gayatri had faced these problems when she left the orphanage at age 18 and came to Pune after completing Class 12 many years ago. She had difficulty in pursuing her higher studies since she had no proof of identity. "I had a tough time in getting the paperwork done," she rues. "There was no quota for orphans or any relaxation in paperwork. I could not open a bank account or obtain a voter card."
The orphanage she was raised at had no provision to sponsor her higher studies and instead wanted her to get married. "None of the orphanages encourage the girls to pursue their education after they turn 18, they don't do it even now," she shares.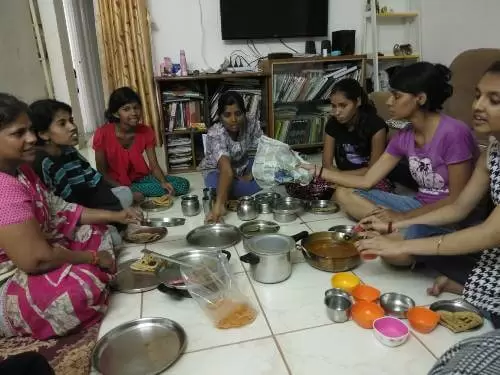 Meal time at Gayatri's home for the orphan children

With no money in hand or a job, she lived in Pune with a friend for a short period. When the friend went out of station, she even stayed in the premises of the old fort Shanivar Wada for a couple of days.
"This was the time when I was clueless and questioned my purpose in the city. But a kind watchman at the fort suggested that I approach the NGO 'Vidyarthi Sahayak Samiti'," says Gayatri, who managed to complete her bachelor's degree in political science with the help of the organisation and later her post-graduation in social work.
She worked part-time in the admin department of some media houses initially while doing her BA, and later became a journalist. She was in the field of journalism for a decade and has worked as a reporter with Hindi daily Aaj Ka Anand and the Lokmat Group.
As she was building a career in journalism, Gayatri always thought of ways to help as many orphans as possible. She visited orphanages and rescue homes in Pune and met hundreds of children who lived there with no parents or family records.
She realised that there were people who visited the orphanages and donated commodities and eatables on their anniversaries and birthdays, but no such support was available to the children after they turned 18.
Gayatri was also shocked to learn that some girls from the orphanages landed in Pune's red light district of Budhwar Peth, and the boys took to illegal activities like stealing, gambling and drug trafficking.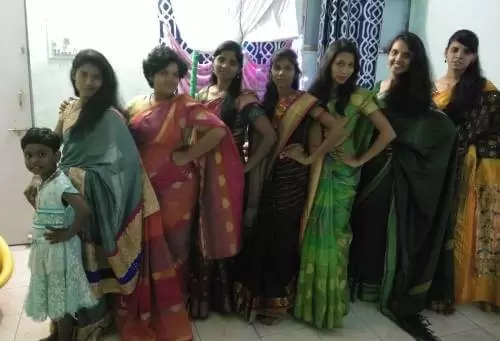 A big family: Gayatri (third from left) with the children in her home and daughter (far left)

"It was because the kids had no one to support or guide them after they turned 18," she reasons. "Many were not well educated and lacked the confidence to aspire for a decent life."
Having gone through the exact situation in her own life, Gayatri felt impelled to help such children. She began to guide them and connected them with organisations such as Vidyarthi Sahayak Samiti, which extended support to pursue their higher education.
Earlier this year, she formed a trust and founded her NGO Sanath Foundation. "I rented two flats in Dhayari where there are now around 10 former orphanage girls. They had to leave their orphanages after they turned 18," says Gayatri. "Two more boys are living with me in my house."
The children are studying different courses, with some of them pursuing vocational training as well. Gayatri has started 'Sponsor a child' scheme through which individuals can sponsor the education and living expenses of the children.
"The average living expense for a child is Rs 25,000-30,000 per year and the educational expenses depend on the course each one is pursuing," she says.
Gayatri is now engaged full-time in social service, though she takes up freelance PR work occasionally. She continues to crusade for the rights of the orphan children.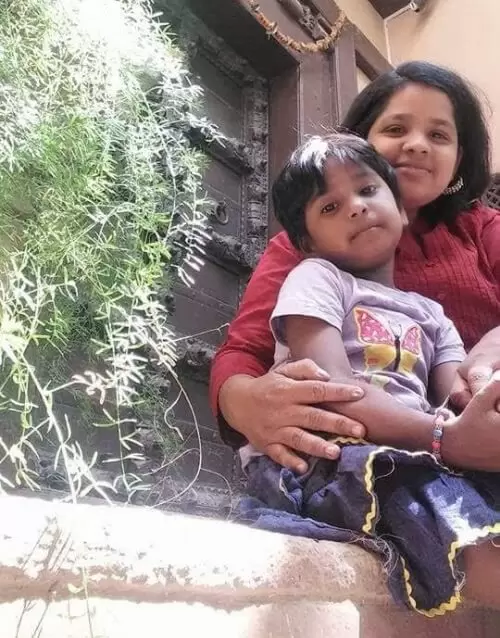 Gayatri with daughter Keya

She was part of the initiative to demand Aadhar cards for orphanage children - which was granted in 2012 - and the efforts to secure 1 per cent reservation for orphans in education and jobs in the state of Maharashtra, which came into effect this year.
Shamal Kohli, 19, is one of the children under the care of Gayatri now. "I knew Tai (Sister) since a kid, as I am also from Pathak Anathashram," says Shamal. "Once I completed my 18th birthday, I approached her and moved to Pune. I am now studying Bachelors in Art and doing a Graphic Designing course too."
Gayatri, a single mother with a seven-year-old daughter, Keya, says she would do everything possible to ensure a good future for all the children under her care.
This article is part of the 'Inspiring Indians' series
More Inspiring Indians
Wish to share your story?
Trending Now: