When the storm clouds gather over Tamil Nadu, he is the man many turn to for weather updates
P C Vinoj Kumar
&nbsp | &nbsp Chennai
29-June-2017
Vol 8&nbsp|&nbspIssue 22
In 1994, a 12-year-old Pradeep John witnessed for the first time a cyclone making landfall, as heavy rains accompanied by strong winds at speeds of over 100 kmph lashed Chennai causing widespread damage to the city.
"I still remember that night. We lived in Anna Nagar West and I was studying in Class seven. The cyclone made landfall past midnight. I heard the howling sound of the gusty winds and watched trees falling," recounts Pradeep, a Chennai based independent weather forecaster, who has about 2.43 lakh followers on Facebook.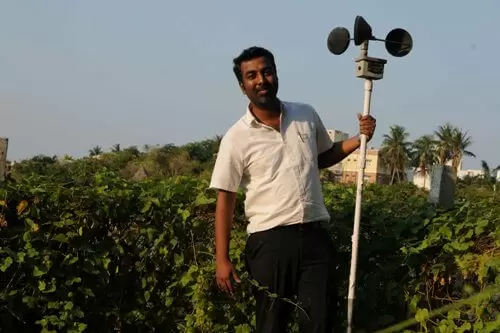 Pradeep John, an independent weather forecaster, made accurate predictions during the Chennai floods of 2015 and 2016 Vardah cyclone (Photos: H K Rajashekar)

Two years later, Chennai received copious rain of about 700 mm in just three days. As the rains created havoc, flooding streets and causing power failure in many parts of the city, Pradeep had the time of his life watching the downpour from his balcony.
Much has happened in his life since then, but his love for the rains has not ceased. As years passed, his passion kept growing and he began to track the rainfall in different places and also started to blog on the subject.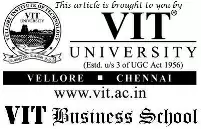 Pradeep, now 34, became a social media celebrity through his accurate weather forecasts on his Facebook page 'Tamil Nadu Weatherman' during the December 2015 Chennai floods and December 2016 Vardah Cyclone.
"I created a blog in 2008 and started publishing interesting rainfall related information under different titles like 'top 20 rainfall stations in India' and so on. I also used to contribute to other weather blogs like Indian Weatherman, Vagaries and Kea Weather," says Pradeep.
In 2012, he created his Facebook page that had less than 1,000 followers until the November – December Chennai floods of 2015.
"The 2015 floods were a turning point. My posts on the rains went viral and by mid-December my page had more than 60,000 'likes' and I was receiving around 3,000 messages a day," recalls Pradeep.
Rumours of another spell of heavy rain were doing the rounds in Chennai and people were in a state of panic. Local media reported that several residents moved out of the city anticipating the worst.
Some astrologers and even international broadcaster BBC warned of an imminent flood. But Pradeep made no such prediction, and many of his followers were reassured. When he was finally proved right, his stocks went up among the Chennai public.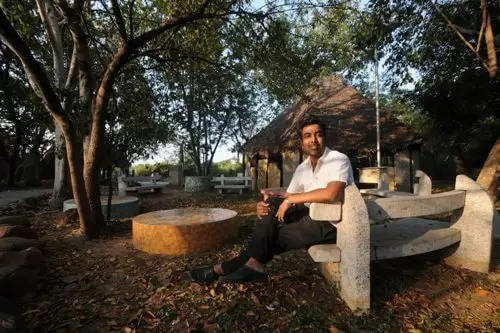 Pradeep John has been tracking the rains since last 20 years

"I interpret the data collected from various sources and make predictions. I get the same data that is available to the met department. They might get some exclusive data during cyclones, but eventually it boils down to your interpretation skills for making predictions," says Pradeep, who warned of the severity of Vardah cyclone in December last year in a detailed post on his Facebook page ahead of the met department.
"Two days before the cyclone hit Chennai, the met department said it would make landfall near Nellore in Andhra Pradesh, but I posted that it was coming to Chennai. The next day I predicted that wind speeds would touch 100 kmph," he says.
People consult him these days before fixing the date for functions in open auditoriums to avoid rainy days or while making outstation travel plans.
"If I am familiar with the climatology of the place they are visiting I try to help them. I know if it is Coonoor for example, it usually rains in the night and stops in the morning.
"In Chennai, we get the summer showers only at night. People returning from work get caught in the rain that is accompanied by thunder and lightning. It does not rain in the daytime during summer here, unless it is a low pressure or cyclone formation," he asserts, drawing from his experience of analyzing the behavior of the rains for around two decades now.
This lover of rains tries to visit at least one top rainfall station in India each year. He informs that Chinnakallar in Valparai and Devala in Nilgiris (both in Tamil Nadu) also figure in this coveted list.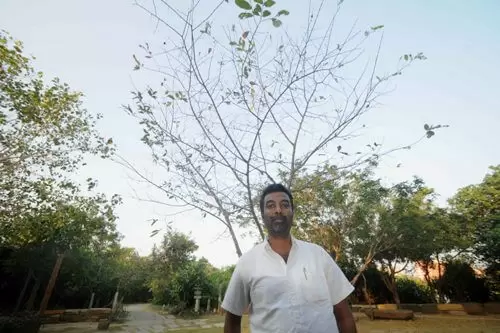 Every year Pradeep travels to at least one among the top rainfall stations in India

Pradeep visited Cherrapunji in Meghalaya – now the second wettest place in the world next to Mawsynram, also in Meghalaya - one January and found it "like a drought hit area." It is because the topography of the land is such that the rain water that falls on Cherrapunji, located on the Khasi Hills, drains away to the plains below in Bangladesh territory.
He has gained much knowledge from these field trips.
His wife Hannah Shalini, a biotechnologist by training, accompanies him. "She tracks my page when we have rains in Chennai, and tells me to post updates when too many queries get posted on the page and I don't respond," says Pradeep, who works as a deputy manager at Tamil Nadu Urban Infrastructure Financial Services Limited (TNUIFSL).
TNUIFSL identifies the consultants to execute various infrastructure and development projects for the government of Tamil Nadu.
Pradeep studied in SBOA Matriculation School, Anna Nagar, and graduated in computer science from Sathyabama University. Later, he did an MBA in Finance from Madras University. After remaining unemployed for three years he got a job in a private company, where he learned Oracle Finance.
In 2008 he joined India Infoline, a financial services company, as a relationship manager. "I used to stand outside IT Parks on OMR (Old Mahabalipuram Road) to distribute pamphlets inviting people to open demat accounts with us.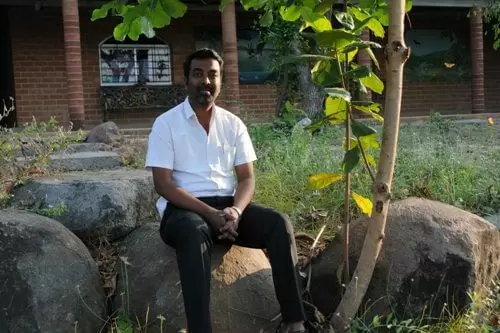 Nothing excites Pradeep as much as watching the rains

"It was a difficult period for me because the stock market had collapsed then and there were few takers for our products," he says.
At that point, he even thought whether he had taken the right decision in doing an MBA since his classmates were all well-settled and in senor positions in software companies by then.
But within a year he got the job at TNUIFSL and his life changed for the better.
Looking back, he has no regrets on the choices he had made. The father of a six-year-old daughter, Laura Abigail, who is studying in UKG, he is doing what he loves most - tracking and watching the rains and playing the role of a friendly 'neighborhood' weather forecaster for Chennaiites - while holding a good bread-and-butter job.
This Article is part of the 'Unsung Heroes of Tamil Nadu' series
More Unsung Heroes
Wish to share your story?
Trending Now: