He is a one-man army fighting for environmental conservation in Kodaikanal

06-May-2017
Vol 8&nbsp|&nbspIssue 19
At Kodaikanal, a popular hill station in Tamil Nadu, located about 110 km from Madurai, one man is raising his voice against pollution and trying hard to save the lakes and remaining patches of greenery here.
Environmentalist and organic activist V. S. Veerapathiran, fondly known as Veera, has been actively involved in environmental campaigns and protests since his childhood, and runs an NGO called Eco Friendly Environment Conservation Trust (EFECT).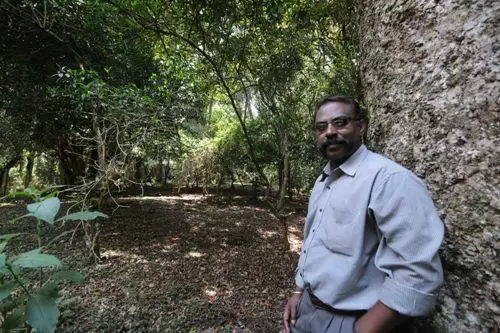 V. S. Veerapathiran aka Veera, the founder of Eco Friendly Environment Conservation Trust (EFECT) promotes environmental awareness among school children and fights for the protection of lakes and forests in Kodaikanal (Photos: H K Rajashekar)
He has been a part of the Tamil Nadu Alliance Against Mercury, an umbrella organisation that's been fighting against Hindustan Unilever's illegal dumpsite of mercury-contaminated wastes in Moonjikal, a crowded part of Kodaikanal town
The relentless campaign by activists against Hindustan Unilever (HUL) had paved the way for a settlement between the company and its former employees last year.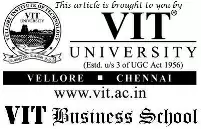 "Even though the HUL thermometer factory was shut down in 2001, several thousand tons of mercury-contaminated wastes and soils are still lying inside and around the factory. Even the lake nearby has been polluted.
"Many workers and their children had succumbed to mercury induced illnesses. HUL has now paid compensation ranging from Rs 4 lakh to Rs 40 lakh to more than 600 workers and has assured to take up cleaning of the mercury waste in a month or two," says Veera.
Veera had also been part of the protests against the Lower Gundar Water Project that was meant to meet the water needs of Kodaikanal hills.
"The site identified for the project is deep inside the jungle, which is home to a variety of flora and fauna. The ecosystem here will be badly damaged if the project takes off," says Veera, 43, who also spearheaded a campaign to stop the construction of a fish pond on the Gymkhana marshland, which is a major water source for the famous Kodaikanal Lake.
Conservation of the Kodaikanal Lake is one of Veera's top priorities now. "The lake is highly polluted with silt, mercury waste, kitchen waste etc., and is filled with weeds. The depth of the lake has been reduced from 80 feet to 18 feet.
"I have been continuously fighting for getting the lake cleaned. Despite the government sanctioning money twice, the work is yet to be taken up. We will continue our fight on this issue till we succeed," he adds.

Veera has planted more than 10,000 trees through his Trust in schools and public places in Kodaikanal, Palani and Madurai
Veera dropped out of school after class VIII. Later, he completed B.A. Economics and M.A. Sociology by correspondence and also attained a Ph.D in Biology from Madurai Kamaraj University in 2015.
His parents, who were originally from Pudukottai, settled down in Kodaikanal after they instantly fell in love with the beautiful hill station during their honeymoon. His father, who was running a Spoken English School back in Pudukottai, took up a job in the administration wing of a hospital in Kodaikanal while his mother remained a housewife.
His father taught him the importance of caring for the environment at a young age. But when he was in Class VII his father deserted the family and the responsibility of looking after his mother and two elder sisters fell on Veera's little shoulders.
His mother found a job in a library. Veera quit school and took up a job in a hotel, where he did odd jobs and also developed compost pits using cow dung, and the vegetable and food waste from the hotel. The compost he made was used in the hotel's garden.
Though he quit regular school, Veera took up home schooling in between his hotel work and completed Class X and XII as an external student.
"With my mother's earnings and whatever little I earned, we were able to get both my elder sisters married off," says Veera.
Before starting EFECT, Veera had tried his hands in a couple of jobs. In 1991, he joined the co-operative department in Kodaikanal. He worked in the godown, loading and unloading the gunny bags with ration items.
When he found out that the salesman was cheating the ration card holders, he was shifted to another department. He again earned the wrath of the officials in the department when he tried to replace the plastic covers that they used for distributing the ration materials with cloth bags.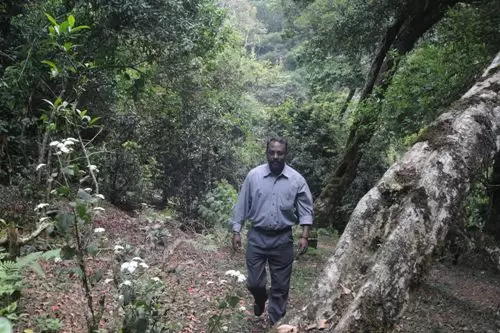 Veeera holds a doctorate in Biology from Madurai Kamaraj University
He soon quit the government job and worked in his uncle's studio for a year. But that job too did not last long after he began talking to the neighbouring shop-owners about keeping the surroundings clean and litter-free.
In 2006, Veera set up EFECT after a stint in an NGO, Green Kodai India, where he worked in the areas of organic farming, and protection of lakes and greenery.
Today, under the banner of EFECT, he organises awareness programmes in schools on topics like water pollution, garbage segregation, solid waste management and growing medicinal plants. He also conducts eco treks, eco-camps and study tours in and around Kodaikanal, and trains tribals in bee keeping.
According to Veera, the trust has planted more than 10,000 trees in schools and public places in Kodaikanal, Palani and Madurai.
Veera lives with his 85-year-old mother Shanthalakshmi, wife Veena, a school teacher, and two sons Sahadev (13) and Devdutt (9).
This Article is part of the 'Unsung Heroes of Tamil Nadu' series
More Unsung Heroes
Wish to share your story?
Trending Now: