Lord Ram Came In My Dream, Asked To Wipe Out Untouchability: Bihar Minister Chandrashekher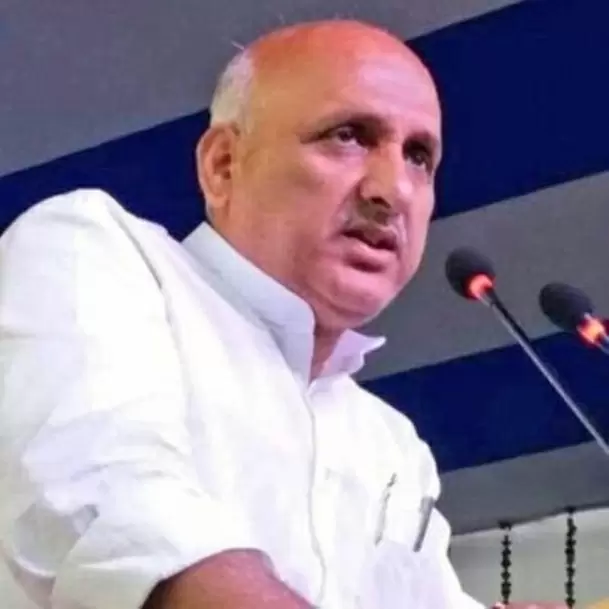 Bihar Education Minister Professor Chandrashekher has claimed that Lord Sri Ram appeared in his dream and asked him to work towards eradicating untouchability from society.

Chandrashekher was speaking in an event organised at Rampur village under Pipra block in Supaul district on Monday night.

"Lord Sri Ram came in my dream and said Chandrashekher! People are selling me in the market. You save me. I ate the 'tasted' plum of Mata Shabari only to send out a message that no one is untouchable in society. If we build a society of Lord Ram's dreams, then no one would stop us from leaving behind the US," the minister said.


"Sadly, though Lord Sri Ram ate the 'ort' fruit of Mata Shabari, her son is not even allowed to enter into a temple. This is painful. When the president or the chief of lower caste went to a temple, the priests used to stop them or they purified the entire premises with Ganga Jal. Lord Sri Ram was also miffed with such a caste structure and hence he had eaten 'tasted' plum to give a message to society," he said.
"Caste system was our ancestors' mistake. I said that once and the people put a Rs 10 crore bounty for slicing my tongue. On the other hand, RSS chief Mohan Bhagwat said the same without no one daring to oppose him. The difference being I belong to a lower caste while he is a Brahmin," Chandrashekher said.
The minister has been in the limelight since January this year when he made a controversial statement on Ramcharitmanas.
He said that this holy book creates hatred in society. Manu Smriti and Bunch of Thought also have the same contents, he added.
Chandrashekher has repeated his statement several times in the past eight-and-a-half months. - IANS