Activist smells a Rs.1200 crore scam in Mumbai's traffic booths

Kavita Kanan Chandra
&nbsp | &nbsp Mumbai
02-May-2011
Vol 2&nbsp|&nbspIssue 17
Social activist Indur Chhugani has filed a PIL in the Bombay High Court seeking a CID inquiry into an alleged Rs.1200 crores scam involving the Mumbai police, Mumbai Municipal Corporation, and a private advertising company.
The petitioner has alleged that an estimated advertising revenue of Rs.10 crores per month from nearly 300 'illegal' traffic booths in Mumbai has been going into the pockets of an advertising company and some senior cops and municipal officials.

According to Chhugani, the advertisement rates on these traffic booths vary from Rs.60000 to Rs.3 lakhs a month, whereas the cost of the booth itself is only around Rs.20000.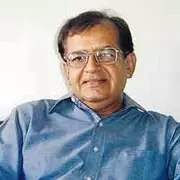 Police watch: Indur Chhugani is committed to exposing the 'rogue' elements in police
However, the annual revenue the Municipal authorities get from the booths is allegedly meagre. "According to information we have, they pay about Rs.31160 per year per booth," Chhugani said.

The PIL says that in 2001, then Joint Commissioner of Police (Traffic) Prahlad Shinde had initiated the proposal for the booths. He is said to have written a letter to the Additional Municipal Commissioner, "to install Umbrellas at traffic signals with revised design."

The PIL notes: "In the garb of "Revised designed Umbrellas", what has been installed across the city are Advertisement booths, inside which no policeman has ever stood to control traffic and since they are illuminated on 4 sides in the night no policemen will be able to stand, because of the heat of the electrical lights. This is a clever way of having favoured an Advertising company to acquire space at the most visible locations in the city for nil consideration, without calling for offers from any other company."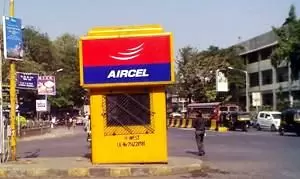 Traffic scam: We all know of traffic jam, but Indur Chhugani is alleging a Rs.1200 crore traffic scam
A businessman-turned-activist, Chhugani runs an NGO called PLEAD (People for Legal and Emotional Assistance to the Deserving). "My aim was to organize educated citizens in each police station area to form watchdog committees to combat corruption but my aim remains unfulfilled, since people are too scared of police," said Chhugani.
An admirer of anti-corruption crusader, Anna Hazare, he strongly feels people should act now and fight corruption with full might. This student of Lourdes High School and graduate from Somaiya Polytechnic also helps a large number of underprivileged children with their education.
In April, the Bombay High Court ordered compensation to a bereaved family when an elderly lady fell into a trench and died due to negligence of civic officers and contractors who dig up the roads and keep trenches open, a common sight in Mumbai roads. Chhugani had filed a PIL in seeking criminal action against them.


Trending Now: