A revolution in media brings out the real voices of India

Pamela D'Mello
&nbsp | &nbsp Panaji
18-February-2011
Vol 2&nbsp|&nbspIssue 7
Far from the hullabaloo of the Radia tapes, the debate over paid news and all sundry issues, a quiet revolution is on in the Indian media. Appropriately called 'India Unheard,' the country's first community based news service is run by NGO Video Volunteers to empower community residents to tell their own stories.
The Video Volunteers website has a series of stories having a professional touch. Indeed they are professionally produced but with this one huge difference: You are unlikely to see a celebrity anchor or hear the same tortured beaten-to-death sensational news stories.
Instead you get stories like 'Onion-producing village cries for onions' by Rohini Pawar, 'Water so close, so far' by Thanglinlen Daniel Mate, 'Malta Farmer Seeks Market Access' by Luxmi Nautiyal and 'Modern Democracy – Feudal Minds' by Ajeet Bahadur.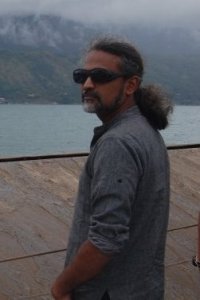 New Media: Video Volunteers' co-founder Stalin K gets his reporters from among dalits, minorities, women and tribals
Behind the concept of 'Video Volunteers' is a husband-wife team of filmmaker Stalin K and Jessica Mayberry. Launched on World Press Freedom day - May 3 in 2010 - the ambitious community news service project, with its 30 correspondents across 24 states have already produced 200 video stories, from far flung Manipur to Bangalore in Karnataka.
So, a question obviously arises: Is Video Volunteers running a huge news agency that could rival NDTV or CNN- IBN? Yes and no. No, because the group has no intention of following either the agenda or format of corporate driven mainstream media. "The way mainstream media is structured is to get mainstream journalists to tell stories, from their perspective. We turn this premise on its head. We get the poor, dalits, minorities, women, tribals and other marginalised people, to tell their own stories from their perspective," says Stalin.

Correspondents are identified with the help of local NGOs, and have to necessarily be from the poor and marginalized sections. "We train them deliberately not to be objective and to find a personal connection to tell their story, because we believe that those from the community are better able to tell their story than anyone else."
In Bardez, Goa, where the office of Video Volunteers is located, the red-tiled roof building bustles with a backup production team constantly interacting with correspondents, guiding them and sorting out queries even as a production team edits raw footage down to 3 minute capsules and writes out associate articles to go with each piece.
"It's a virtual production house, almost a news agency," says Stalin. The ideal plan is to have a correspondent in all the 625 districts of India.
Video Volunteers is also leveraging every alternate avenue it can, to get eyeballs to its website, and viewers to watch the content generated. A recent agreement with NewsX channel will see India Unheard videos aired on a half an hour show called Speak out India. Correspondents and content is linked on facebook, twitter, and other social media.
In a way, India Unheard is Stalin's logical trajectory since his acclaimed film 'India Untouched.' The scathing documentary on the continuing practice of untouchability in India, has won Stalin many awards, but for the moment this film maker is hell bent on putting a camera into the hands of as many poor and marginalised people as he can, hoping they will tell their own story to the rest of India and to the world.

"If the media will not report on the issues of the poor, one solution is for the poor to make their own media", says Video Volunteers' co-founder Jessica Mayberry.


Trending Now: