A cop's campaign against the scourge of witchcraft in the villages of Assam
Rupesh Dutta
&nbsp | &nbsp New Delhi
22-February-2014
Vol 5&nbsp|&nbspIssue 8
Determined to end a social evil that still haunts rural and backward areas of Assam, a police officer's initiative and perseverance has resulted in raising awareness about the scourge of witchcraft that is often used bizarrely to settle personal scores and land disputes in villages.
With some 100 cases registered in the past five years due to the initiative called Project Prahari (guard), the "deterrence factor" may have resulted in increased vigilance but actual arrest of the culprits have been few due to the absence of witnesses, the prime mover behind the project said.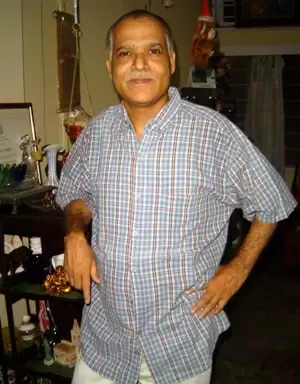 Saikia has done a course on leadership and management from the Pennsylvania State University
Kuladhar Saikia, now the additional director general of Assam Police, who had initiated the project in 2001 when he was the deputy inspector general (Western Range) by running campaigns involving village chiefs and elders, said the involvement of entire communities and the lack of evidence due to the fear of being ostracised had made the task of apprehending the culprits quite challenging.
"The rural people feared they would be abandoned by the community and the village (if they came forward to report witchcraft cases). The situation was so bad that the family members of the victims wouldn't come forward to report such incidents to the police", Saikia said.
But the perseverance paid off and the cases are at least being reported, which in itself is a deterrent, said Saikia, who did a course on leadership and management and a research programme on community development and management at the Pennsylvania State University (Penn State) on a Fulbright scholarship.
Apart from police personnel being sensitised to tackle the issue, efforts are being made by NGOs and other groups to curb such activities in Assam's remote rural districts, he said.
This is because Project Prahari has brought together different stakeholders - student groups, science clubs, mahila samitis and other social activists on a common platform, said Saikia, a post-graduate from the Delhi School of Economics, who has also served a brief stint with the World Bank.
Saikia also stated that some con artists, (bez's or ojha's) were indulging in witchcraft to make a living by misguiding the villagers, who were easy prey because of their lack of social awareness and education.
"Such wicked acts are also used to settle scores and land disputes" he said.
One such instance was reported last October 8 from Jaraiguri village in Kokrajhar district when an elderly couple, Bigiram Narzary and his wife Urbushi Narzary, was stoned to death by fellow residents after being declared "evil" by a con artist and being held responsible for a number of deaths in the village.
Earlier, on October 10, 2011, a seven-year-old child was reportedly sacrificed inside a camp at Paharinagar in the West Garo hills district bordering Assam. The body was mutilated, the stomach cut into pieces and incense sticks forced into the forehead.
"The task of arresting the culprits behind such dark acts becomes difficult when the villagers collectively surrender to the police or maintain silence when asked for witness or evidence," Saikia pointed out.
Even so, he was optimistic about the future. "The number of cases registered may not be very high, but why even a single case should happen and be a blot on the state and its well civilized society," asked Saika, who briefly taught at Delhi University's Hindu College and is a recipient of the prestigious Katha Award for literature. - IANS
Wish to share your story?
Trending Now: