Do not be caught needing a holiday to recover from a holiday
21-March-2016
Vol 7&nbsp|&nbspIssue 12
A holiday is meant to relax you, but the endless planning, long flights, and jet lag leave you restless -- no wonder then that many people feel they need a holiday to recover from a holiday! Carrying less and taking care of alcohol limits can make the journey smooth for you.

Global travel search company Skyscanner conducted interview with cabin crew across airlines and asked them a bunch of questions on how to make your travel experiences better and the answers may surprise you.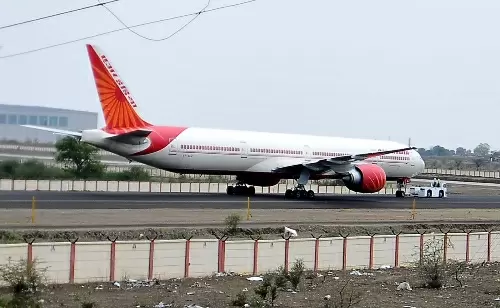 There are tips to make your flight a pleasant experience (Photo: IANS)

* What is the simplest way to get upgraded?: While all airlines have their own policies regarding upgrades, the best chance to get upgraded is by not being a total douche at the check-in counter. That completely eliminates all odds of an upgrade. The sure shot way though is to enrol yourself into a frequent flyer programme -- especially if you tend to have a preference for a particular airline. Most airlines will upgrade their frequent flyers.

* How to avoid paying for overweight baggage?: Carry less is the solution. Apparently the trick is to balance out the weight between your check-in and hand baggage. Always pick a backpack over a trolley bag (as hand baggage) since the former is unlikely to be suspected for being too heavy.

* What is the alcohol limit on international and domestic flights?: Despite whatever you've read, this highly depends on two factors -- your behaviour, and the cabin crew's mood. Since everyone has a different capacity, flight attendants constantly monitor signs of passengers being too high (like suddenly breaking into a jig), and if you are, consider it your last drink! In general, every subsequent drink reduces your chances of the next one.

* How to calm down a constantly crying infant?: Every child is different, but in general, taking them to the galley brings out the curiosity in them and keeps them busy for a bit. Distractions always work since they are usually crying out of sheer boredom. Never give them sugar since the temporary rush makes them even more irritable. Moreover, many infants cry due to pressure in the ears and feeding during take-off and landing helps since the jaw movement keeps their ears open.

* What does it cost to cargo your pet?: This is highly dependent on the airline and its individual policies along with the size of your pet. Also there are restrictions on how many animals are permitted on board so you need to book much in advance to ensure a place. Certain breeds are not allowed at all since their genetic traits make them unsuitable for air travel.

* How to ensure that your baggage arrives first?: The simplest way is to request for it to be marked as 'priority baggage'. If you're a frequent flyer, this request will always be processed but even if you're not, nicely asking for it will help you get a tag. Also marking your bag as fragile helps.

* How to beat jet lag?: Pop a melatonin pill before the flight. This works like a charm for many people. Also, if you reach a place in the morning and it's night time in your home country, do anything but keep yourself awake till it's night wherever you are. This resets your body clock and helps you adjust to the time difference easily. - IANS
Wish to share your story?
Trending Now: