How a Struggling Entrepreneur's Brainwave Made Refurbished Mobiles a Rs 20 Crore Business in Three Years
20-November-2023
Vol 14&nbsp|&nbspIssue 47
From facing early setbacks in his father's established business to starting his own refurbished mobile phone business, Neeraj Chopra's entrepreneurial journey has got all the ingredients of a Bollywood potboiler.

His startup, Zobox, sells refurbished mobile phones through online and offline channels, offering an eco-friendly alternative to brand new devices. In a mere three years, Zobox has achieved a turnover of Rs. 20 crore.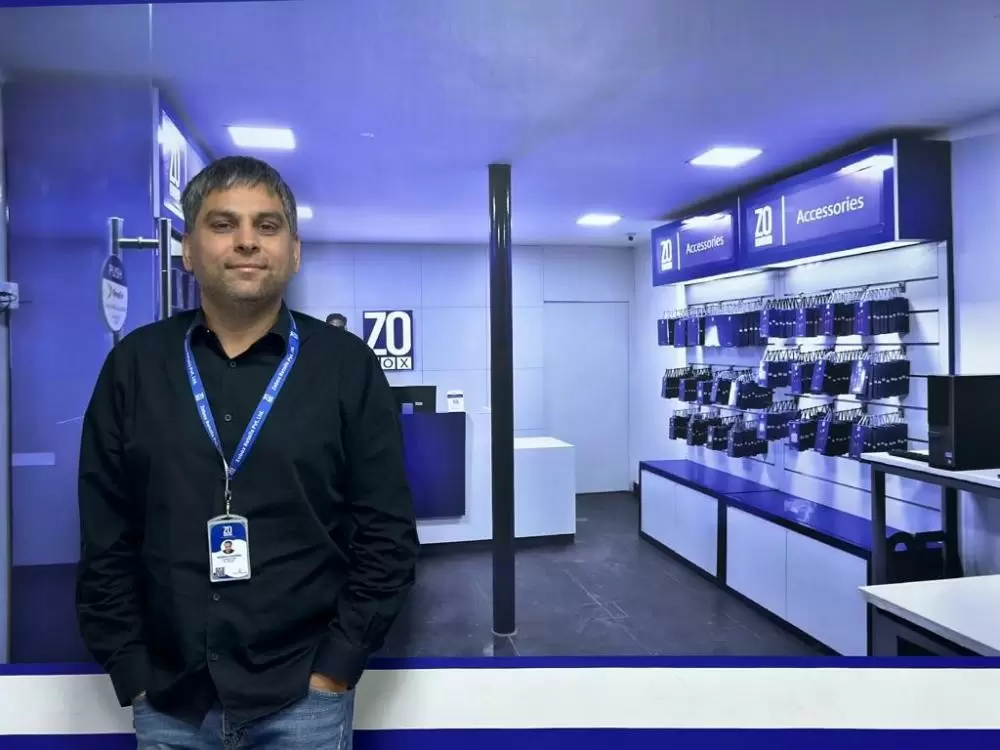 Neeraj Chopra launched Zobox, a refurbished mobile phone business, in December 2020 (Photos: Special Arrangement)

The range of mobile phones available at Zobox spans across various well-known brands, ensuring there's something for every customer.
The company's refurbished phones, which come with a six-month warranty, are priced 30-50% lower than the maximum retail price of new models. For instance, if a brand-new handset costs Rs. 10,000, Zobox offers the refurbished version of the same model for just Rs. 3,000-5,000.
"Opting for refurbished mobile phones allows our customers to save money while also playing a part in creating a sustainable future," says Neeraj, the founder of Delhi-based Zobox. "We are all about making eco-friendly choices and promoting responsible consumerism."
Each phone listed on the Zobox app 'Zobiz' undergoes a rigorous inspection and certification process, guaranteeing quality and reliability. Launched in December 2020, Zobox operates under the registered name, Zobox Retails Private Limited.
Born into a business-class family in Delhi, Neeraj's initial business experiences were marked by struggles and learning curves.
His father, who was trading in pesticides and seeds, later ventured into the wholesale business of electronic components in Delhi's renowned Old Lajpat Rai Market. This exposure to the world of electronics and business intricacies shaped Neeraj's future aspirations.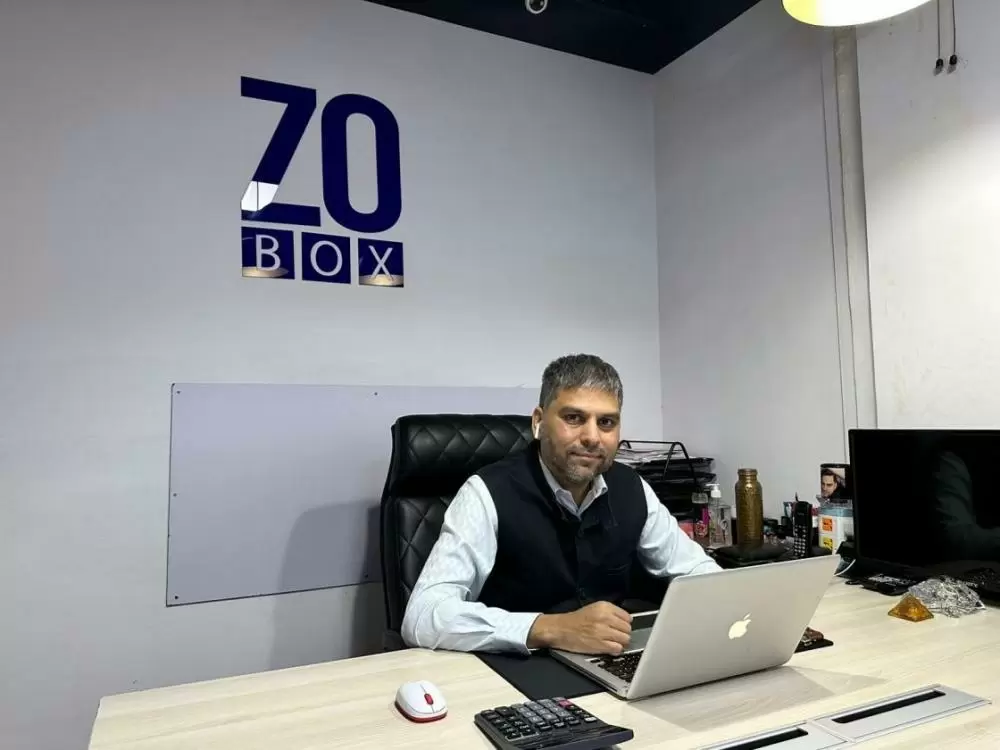 Neeraj found it hard to adapt to the Indian business ecosystem after spending about a decade in Hong Kong
After finishing his Class 12 at Naval Public School, Delhi, in 1998, Neeraj went on to pursue his B.Com from Satyawati College under Delhi University.
When Neeraj started his college journey, his father took him under his wing to teach him about the family business. At 18, he was sent to Hong Kong to gain practical experience by working with his uncle. His life in Hong Kong was focused on the import of electronic components from China and then selling them in India.
During this time, Neeraj only came back to Delhi for his college exams, dedicating most of his time to learning the trade in Hong Kong.
This stint in Hong Kong was crucial in moulding Neeraj's business acumen. He recalls, "Language, food, and culture were no more barriers for me. I adapted quickly to Hong Kong, becoming a localite soon."
The family business evolved with time, transitioning from electronic components to VCD players, and eventually to mobile accessories and components, keeping pace with the technological advancements of the era. Neeraj's decade-long stay in Hong Kong was a period of significant learning and growth.
However, the return to India was a turning point. With the sad demise of his uncle in 2010, Neeraj's father asked him to close the Hong Kong operations and join the family business back in Delhi.
This transition was challenging for Neeraj, who found the Indian business environment starkly different from Hong Kong's. "I was new to the system and work culture in India," he says. "It was a drastic shift, and initially, I struggled to understand the ecosystem here."
Neeraj's attempt to diversify into real estate and the power bank business met with limited success. Reflecting on these ventures, Neeraj says, "We faced losses. It was a challenging time, filled with learning experiences."
In 2020, amidst these trials, Neeraj envisioned Zobox. The idea struck him when he came across the business model of Cars24.
"If pre-owned cars can have a market, why not mobiles, which are frequently upgraded?" he thought. This marked the inception of Zobox, a venture focused on refurbishing and selling pre-owned mobiles.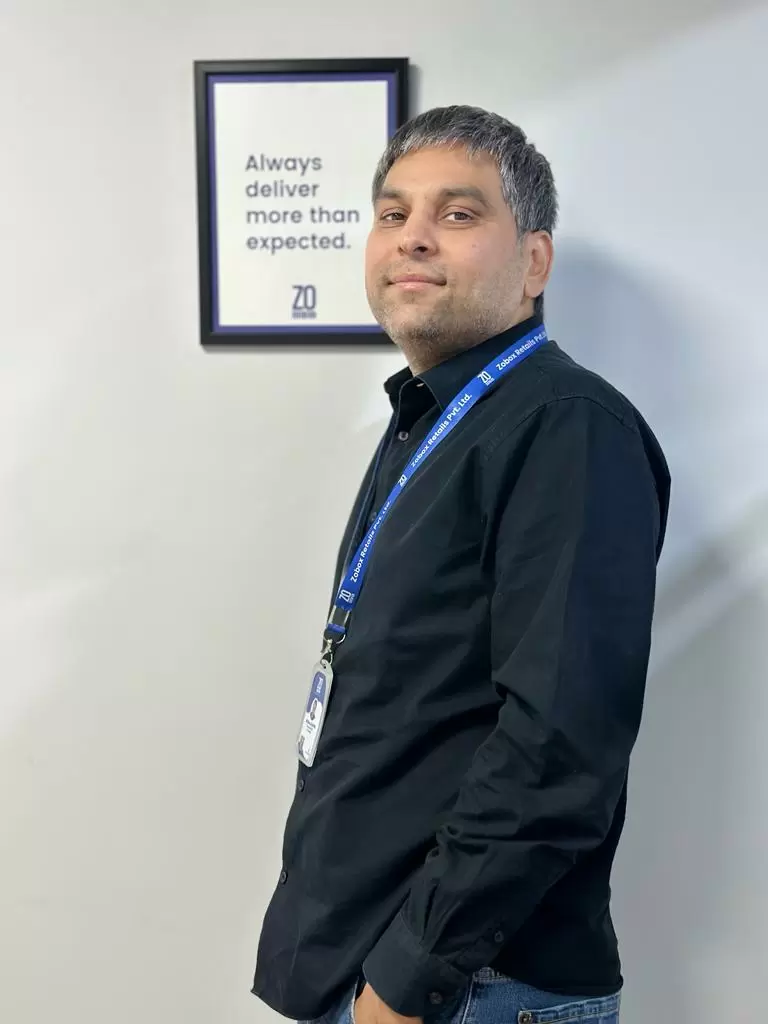 Neeraj pivoted Zobox to the online platform after initially focusing on franchise model
With a personal investment of Rs. 50 lakh, Neeraj founded Zobox in December 2020 with a team of 8-10 people. Zobox's business model revolved around selling certified refurbished phones at a significantly lower price than their market value.
The initial strategy for Zobox was to operate through a franchise model. The first store opened in Baroda in December 2020, and soon, Zobox expanded to other cities like Nadiad, Surat, Ahmadabad, Mumbai, Rajasthan, and Ankleshwar through a Franchise Owned Company Operated (FOCO) model.
However, since the business was launched in the midst of the COVID-19 lockdowns, it led to several operational challenges.
Zobox purchased used mobiles from platforms like Flipkart, Amazon, and Cashify, refurbished them in their Karol Bagh facility in Delhi, and supplied them to the franchise stores.
"The refurbishing and dispatch process was time-consuming. If a phone had an issue, it had to be sent back to our head office for repairs, which made the phones older and less valuable," Neeraj explains. This, along with inventory shortages, resulted in financial losses.
Realising the inefficiencies of this model, Neeraj decided to discontinue the franchise system in November 2022.
Neeraj recalls, "After two years of setbacks and learning, I realised the need to change our approach." He then revamped Zobox's business approach, focusing on direct sales through the Zobox app, 'Zobiz,' catering to both businesses and individuals.
This shift marked a significant turnaround for Zobox, streamlining operations and opening new avenues for growth. The business now predominantly comes from B2B (80%), with the remaining 20% from B2C customers.
Today, Zobox operates on a dual model. One, it acquires pre-owned products in bulk, refurbishes them, and sells them as 'Zobox Certified Mobiles.' Second, it offers 'Zobox Rated Phones,' a more budget-friendly option. These are phones purchased from Amazon and FlipKart, which Zobox evaluates and grades without refurbishing.
They are then put up for sale on their app. These Zobox Rated Phones are priced lower than the certified ones and are typically bought by small retail shops, which resell them.
Customers who want to see and feel the phones before purchasing can visit Zobox's Karol Bagh office in Delhi. They can look at the phones, decide, and make the purchase there itself. Zobox keeps a stock of roughly 6500 to 7000 units and manages to sell about 3000 to 4000 phones monthly.
In just one year, Zobox's financial performance witnessed a remarkable surge. From a turnover of around Rs. 3 crore, the company's revenue skyrocketed to Rs. 20 crore in the last financial year.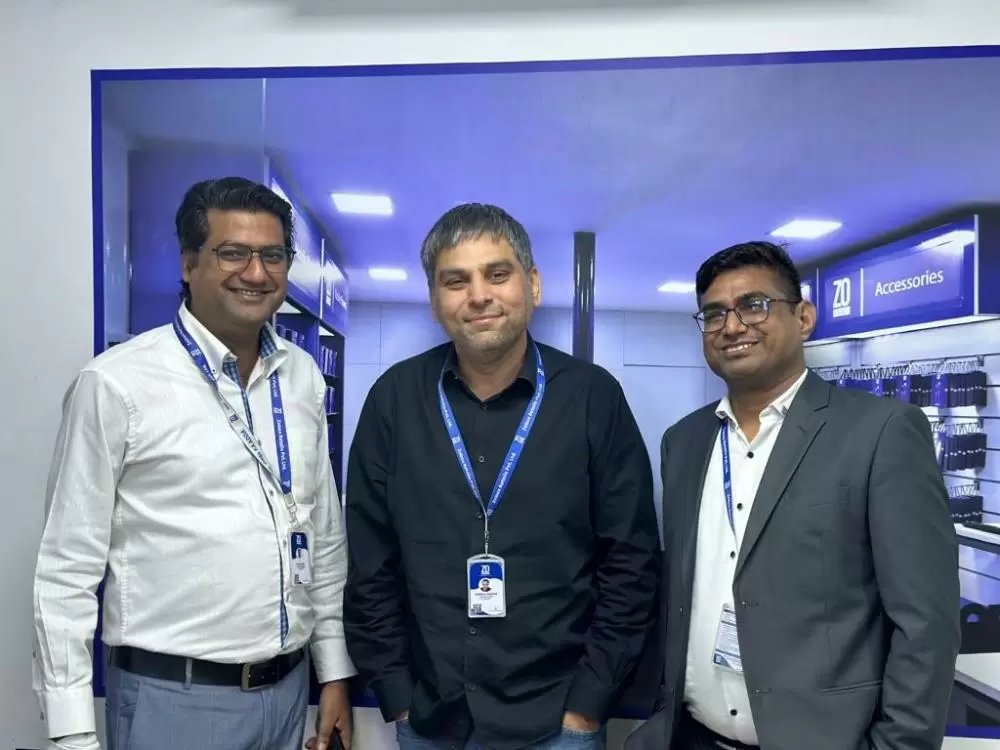 Neeraj with key members of the Zobox team
Zobox has also ventured into the buyback market, allowing individuals to sell their old mobiles to them.
Today, Neeraj runs Zobox from a 6000 sq. ft. facility in Karol Bagh, Delhi, and leads a team of 70 employees.
Neeraj, who openly admits to being a workaholic, balances his busy work schedule with leisure time spent playing badminton
Despite the challenges and setbacks, his journey from struggling in business to establishing a successful venture is a beacon of hope and inspiration for budding entrepreneurs.
His advice to them: "Bring the right resource at the right time in the company and try your best to retain them. Keep learning and don't be a high flyer." - ©
TWL

Trending Now: