HR Professional Transforms Health Challenges into a Rs 3.6 Crore Nutrition Consultancy Without Any Investment
14-September-2023
Vol 14&nbsp|&nbspIssue 37
Armed with a Master's degree in Nutrition, Mugdha Pradhan spent several years as a HR professional before reinventing herself as an entrepreneur.

Inspired by her own experience of bouncing back from health setbacks, she started guiding those keen on regaining their fitness, and embarked on her new venture.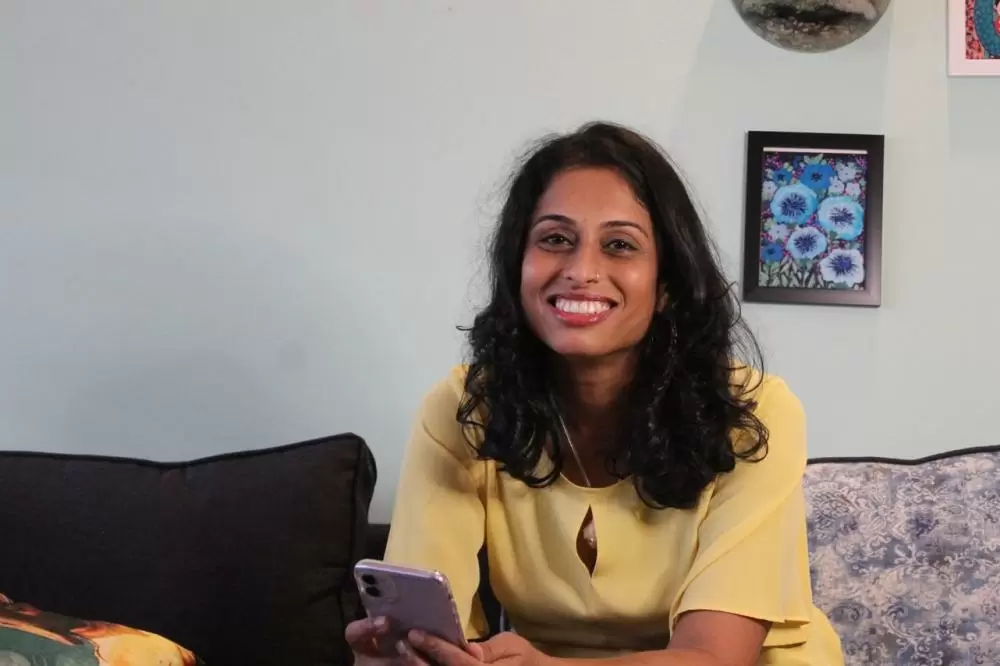 Mugdha Pradhan founded iThrive Nutrition Consultancy in 2017 from Pune (Photos: Special Arrangement)
Launched in 2017 with zero investment, Mugdha's 'iThrive Nutrition Consultancy', which offers transformative health plans, has touched a turnover of Rs 3.6 crore today.
Mugdha, age 45, faced a challenging period in her life when her health declined drastically. She gained weight, battled severe depression, and even thought of ending her life.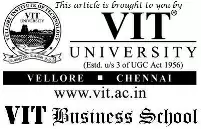 "I was diagnosed with Hashimoto's disease and pre-diabetes. I would consume a lot of coffee, tea, and junk food just to push through the day because I felt so low on energy," Mugdha recounts.
However, her life took a new turn when she chanced upon a TED Talk. "I saw this TED Talk by Dr. Rangan Chatterjee on functional nutrition. It was a game-changer for me," shares Mugdha.
Explaining functional nutrition, she says, "It's about healing diseases without using medicines. First, you figure out the main reason for the disease with the help of science and various medical tests.
"Once you know the cause, you can choose the right diet, add some nutrition supplements, make a few lifestyle changes, and then, slowly, you see the improvements."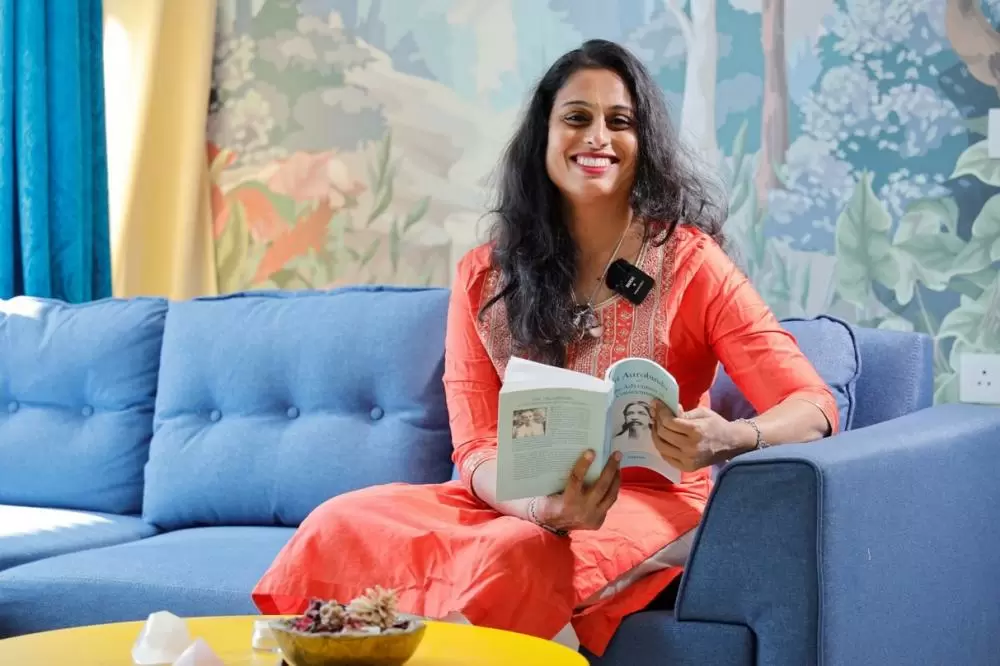 In early 2017, Mugdha decided to work on her health using the principles of functional nutrition
She decided to try this approach for her health problems. "I got a full body check-up to understand what was going wrong with my health. From January to July 2017, I worked on my health using the principles of functional nutrition," says Mugdha.
"I started eating better, took vitamins and protein supplements, and in about 5-6 months, I saw a big change. My weight came down to 60 kg. I felt healthier and happier. The suicidal thoughts disappeared."
During her own health and wellness journey, Mugdha regularly posted her transformative photos on Facebook. This caught the attention of a family friend who expressed a desire to lose weight.
"I wasn't sure if I could help. But I decided to utilise the opportunity to test my knowledge and experience and see how it works. I charged her Rs. 2500 a month for consultations," shares Mugdha.
"Within 3-4 months, she started losing weight. That's when I realised I could make it my career." Her journey as a functional nutritionist officially kicked off in July 2017.
Mugdha began her venture with no investment. "The primary resources were my time and expertise. I began by consulting patients from the comfort of my home, offering services over calls and remotely," she says.
As the effectiveness of her consultations spread, word of mouth worked wonders for her. Soon, Mugdha started receiving inquiries from all over India. Embracing the role of a solopreneur, she would pack her bags and journey to wherever her patients resided.
"As I saw firsthand how my insights into nutrition were genuinely aiding people, I felt confident in increasing my consultation fees," Mugdha reminisces.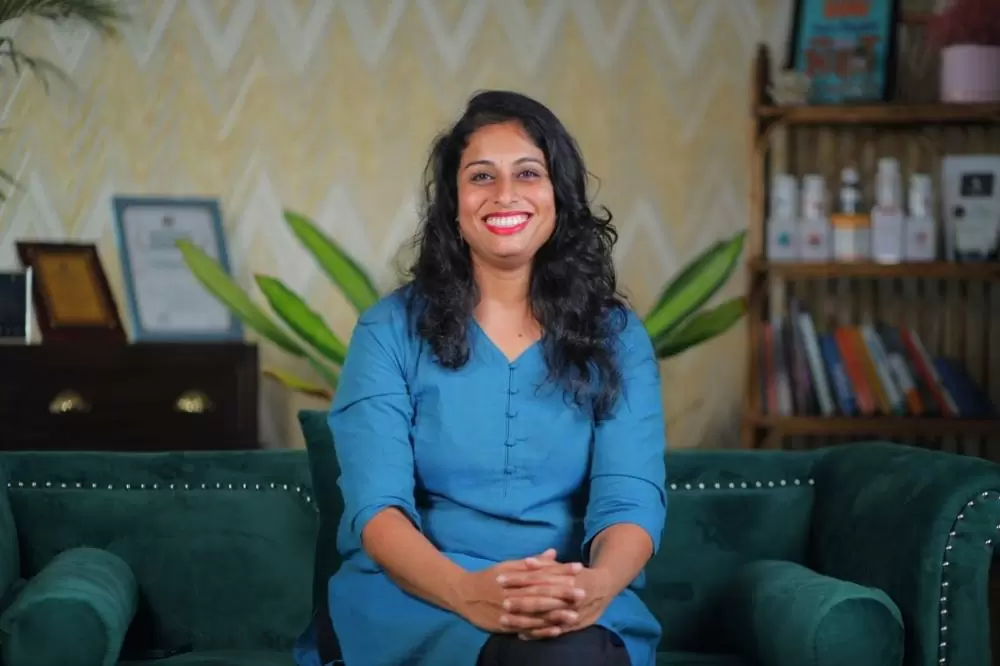 From a monthly charge of Rs 2,500 in 2017, Mugdha increased her fee to Rs 35,000 for a 3-month consultancy in 2019
"My first client came in July 2017. By June 2019, I was charging Rs. 35000 for a three-month consultation, guiding them on diet, exercise, and nutrition supplements. During that period, I served around 80 patients," Mugdha shares.
"My journey took me to numerous cities, living out of hotels, meeting and consulting with different patients. It felt like I was a nomadic nutritionist, but it was a journey I cherished deeply."
Mugdha assisted individuals in addressing weight loss challenges, diabetic concerns, and gut-related problems.
She met Rajesh Ranavat, an executive director at Fung Strategic Investments in 2018. He had asked her about her vision, and her reply opened doors to a new phase in her career.
"I told him I want to heal the world without medicine, reaching out to one patient at a time. He believed in my vision but remarked that it wasn't feasible to do it solo," Mugdha recalls.
"He then offered seed funding of Rs. 80 lakh, but with a condition. I would need to find a place, set up a proper office, and serve patients in a more organised manner."
Although initially content with her flexible, nomadic lifestyle, the proposition made Mugdha pause and reflect. After contemplating for two days, she accepted the offer.
With the investment she received, Mugdha took on a bigger challenge. She rented a bungalow in Pune, and with a team of four, embarked on her renewed mission to heal and help.
She now leads a 60-member team and they treat around 174 diseases, including diabetes and migraine.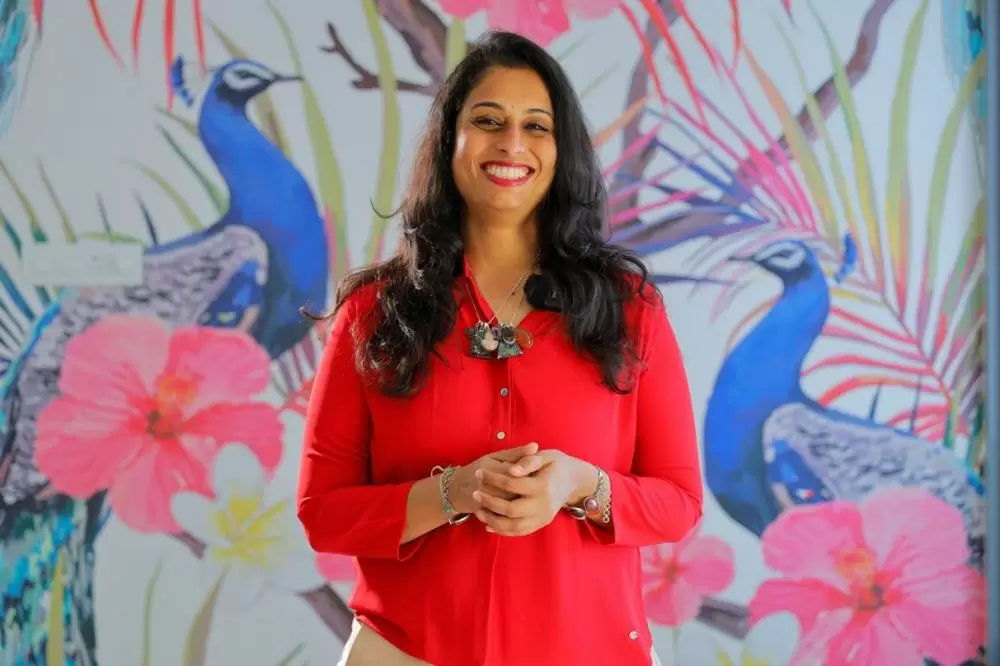 Functional nutrition is all about treatment of diseases without using medicine
"We focus on treating without using any medicine. Only in some severe cases, we ask patients to see doctors for medicine but for a short time. We want people to rely on good food habits and a better lifestyle, not just medicines," Mugdha explains.
They have launched the 'iThrive Academy', where they educate people to become functional nutritionists. Alongside this, they also offer a range of health products.
Mugdha Pradhan grew up in Whitefield, Bangalore during the 1980s. Back then, it was a small village with few houses. They enjoyed fresh and organic food, thanks to the surroundings. Her father worked at Joy Ice Cream in Whitefield and was creative, inventing 32 new ice cream flavours.
When she was 14, the family shifted to Pune in 1992. Inspired by her father's love for food, Mugdha pursued her interest in nutrition.
She studied in Kamal Nayan Bajaj School and later pursued her Bachelor's and Master's in food science and technology from SNDT Women's University, Mumbai. After her studies, she worked as a lecturer at the same university for three years.
However, despite her qualifications in nutrition, Mugdha began her professional journey in the HR field. She switched jobs and cities frequently, working in various companies like Convergys India, Fiberlink, Tesco, Flipkart, and Cytel. Because of her then-husband's job, they kept moving and finally settled in Toronto, Canada in 2016.
Life in Canada wasn't easy. Balancing work and family responsibilities, she began facing severe health issues, including weight gain, depression, and Hashimoto's disease.
In 2017, Mugdha decided to prioritise her well-being, left her marriage, and returned to Pune, where she discovered functional nutrition, regained her health and found a new career.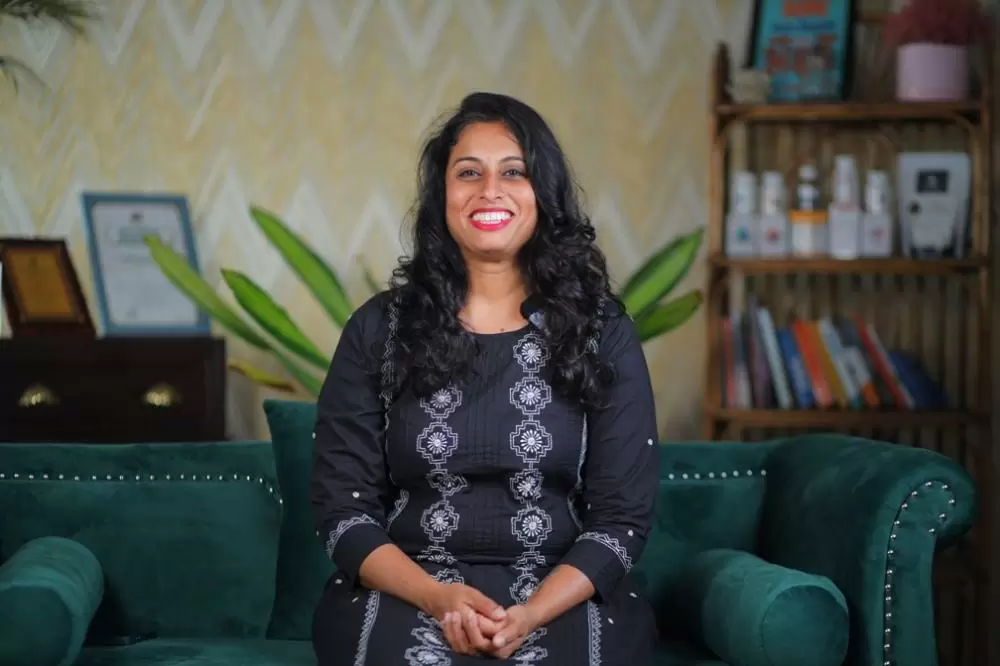 Mugdha follows a simple lifestyle and rides a humble Scooty to work
Mugdha's journey has been filled with challenges. Once grappling with personal troubles, unemployment, and declining health, she now stands tall as an entrepreneur, offering employment and guiding many to a healthier life.
Despite her success, Mugdha's lifestyle remains simple. "I live in a rented house in Pune. I ride a scooty, and many find it amusing. I don't have a car because my office is just around the corner," she says.
"For me, life isn't about materialistic pursuits. I believe in making people healthier and ensuring they thrive in life. After all, life is meant to thrive, not just survive."
Mugdha shares a glimpse of her daily routine: "I wake up without an alarm around 4:45 am. My morning starts with meditation, followed by red light therapy, beneficial for skin health.
"I then take a walk, prepare for work, and pack my lunch. My work hours are from 9 to 5. Post work, I read, tune into podcasts and by 9:30 or 10 pm, I am in bed."
For her leisure, "Sundays are for chilling, often with Netflix." - ©
TWL

Trending Now: