At 23, Pune Girl Teams Up with Mom to Build a Rs 1.2 Crore Baby Care Brand in Under Two Years
18-August-2023
Vol 14&nbsp|&nbspIssue 33
Coming from a family involved in various businesses, Akanksha Sharma caught the entrepreneurial bug quite early in life. Soon after getting her degree in Design and Management from the Fashion Institute of Design and Merchandising in Los Angeles in 2021, she teamed up with her mother to start her own venture when she was just 23.

While most girls her age were contemplating corporate jobs or searching for career opportunities, she bravely stepped into the world of entrepreneurship and launched CITTA Beauty, a baby care brand that makes talc-free baby powder, baby shampoo, baby oil, and baby balm.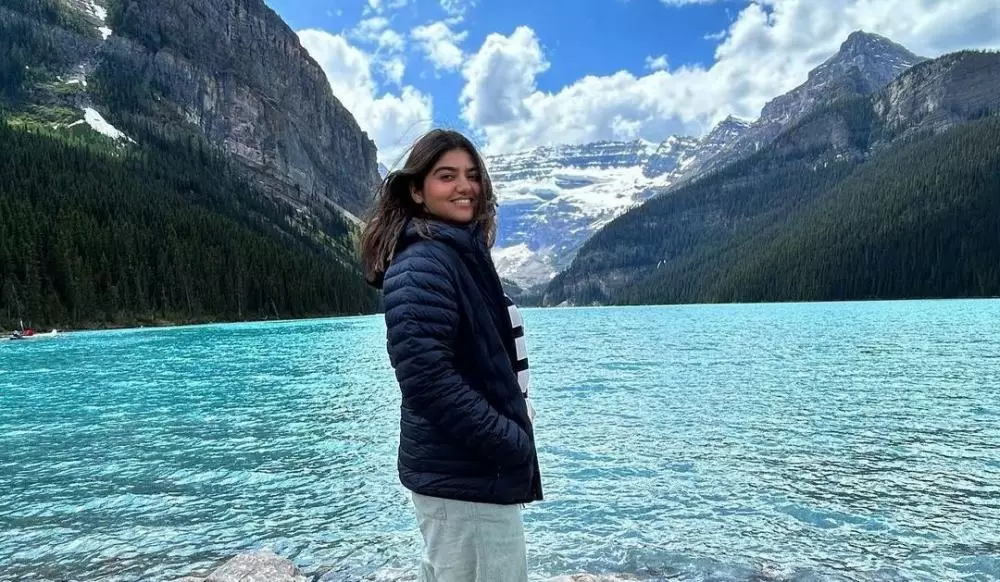 Akanksha Sharma launched CITTA Beauty along with her mother in 2021 (Photos: Special Arrangement)
It's a unique brand that uses traditional Indian child care ingredients in its products, which are suitable for children from newborns up to 10 years old.
Akanksha started her business from Pune with just three people and Rs 50 lakh. In less than two years, her brand has seen remarkable growth, reaching a turnover of Rs 1.2 crore and employing 16 people.
She completed her Class 12 from Lexicon International School in Pune in 2018 and then went to the US for her graduation. "I come from a business family, where everyone, including my parents, uncle, and aunts, are into business," she says.
Her family owns a well-known school chain and some media outlets. Her father Pankaj Sharma is the President, and her mother Monisha is a Director in the same business group.
Joining her father's business in media and education could have been an easy path for Akanksha. But she had different dreams.
"I always wanted to do something of my own," she says. "Joining an already established business wouldn't have given me this chance. I also feel that the struggles at the beginning teach you a lot and make you a strong leader."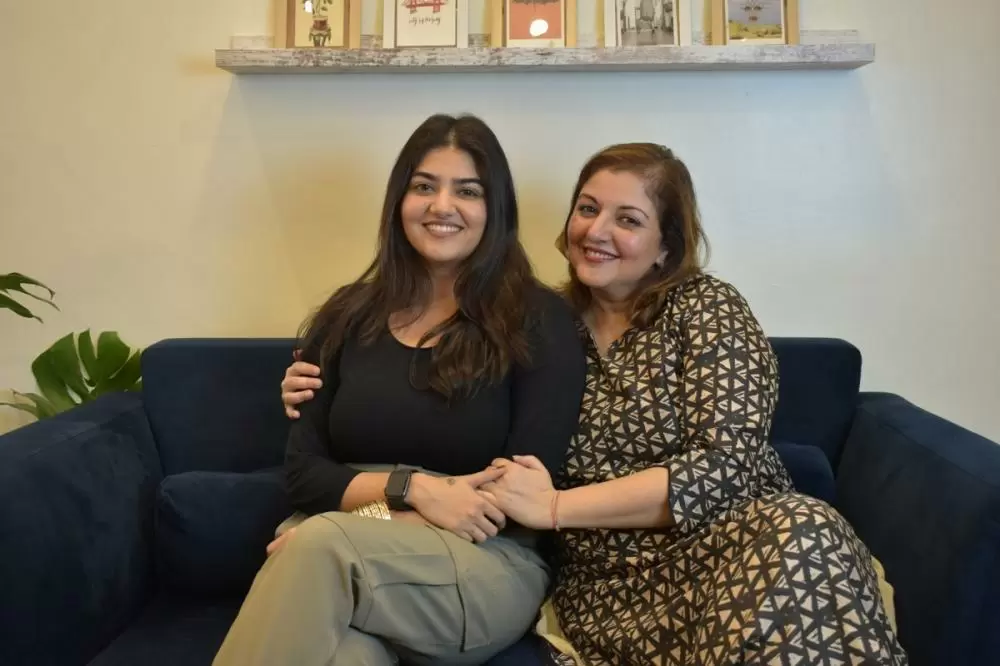 Akanksha with her mom and co-founder, Monisha Sharma
She wanted to understand the business from the ground up. "I wanted to learn everything from the start because I believe to run a business successfully, you must know the basics. In an already established business, you might miss out on these lessons."
Akanksha remembers the first time she talked about entrepreneurship with her mother. It was during a break in her second year of graduation.
At that time, a popular talcum powder brand was making headlines. It was alleged that the product was causing terminal illness among its users, and it was under fire for harming people's health.
"My mom and I discussed this problem at length," she recalls. "And from here, the idea of coming up with a baby product using grandma's traditional recipes came up."
When the lockdown began in early 2020, everything stopped, but it wasn't all bad news for Akanksha. "Though the Covid lockdown was scary, it gave us time to do a lot of research and develop the product we wanted," she says.
"We finally launched in June 2021. By the time things got back to normal, we were ready with the first samples of our brand to see how people would like them." Akanksha says that CITTA products are tested by skin doctors and are free from any harmful chemicals.
The products are priced between Rs. 659 for the baby powder and Rs. 1099 for the body balm, which is also the best seller. The company sells around 40-50 products every day, both online and in stores.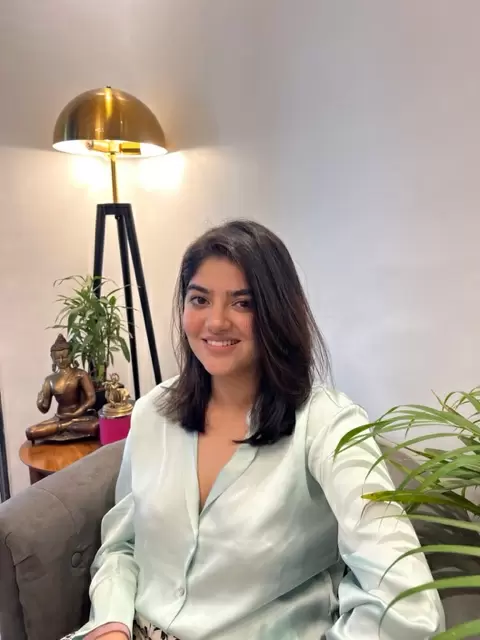 Akanksa faced challenges initially working with senior professionals who found it hard to accept her leadership
"Our products are a mix of what people use in different parts of India, like coconut oil in the South, sesame and brahmi in Maharashtra, and castor oil in the North," says Akanksha, adding, "My maternal grandmother is a big fan; she uses all my products and often praises them."
Despite coming from a family with strong business roots, Akanksha faced her own challenges when starting her company. She had just finished college and hired some senior marketing people, who were almost twice her age.
Accepting her as the team lead was difficult for them. She reflects on this experience, saying, "I think there was this ego about reporting to a young girl. They felt like, 'I am a senior in the industry, and you know less'."
These senior team members knew the market and kept advising her to invest money in various places. But Akanksha wanted to work with limited funds. The situation became tricky, and she explains, "At last, we had to let go of a few people with good experience."
The CITTA team markets their products in two ways. One way is through both offline and online retail channels. The other way is by reaching out to child doctors and skin doctors in Mumbai and Pune.
They have also teamed up with some top-class maternity chains like Cloudnine hospitals, allowing doctors to recommend CITTA products to newborns. Akanksha points out, "When a child doctor or skin doctor prescribes our product, people trust it more."
Akanksha is in charge of marketing for CITTA, and she has a unique way of spreading the word about her brand.
Every weekend, she and her brother Tanay Sharma, who has a bachelor's degree in arts management from the University of Toronto, reach out to different communities in Pune to make people aware of their products.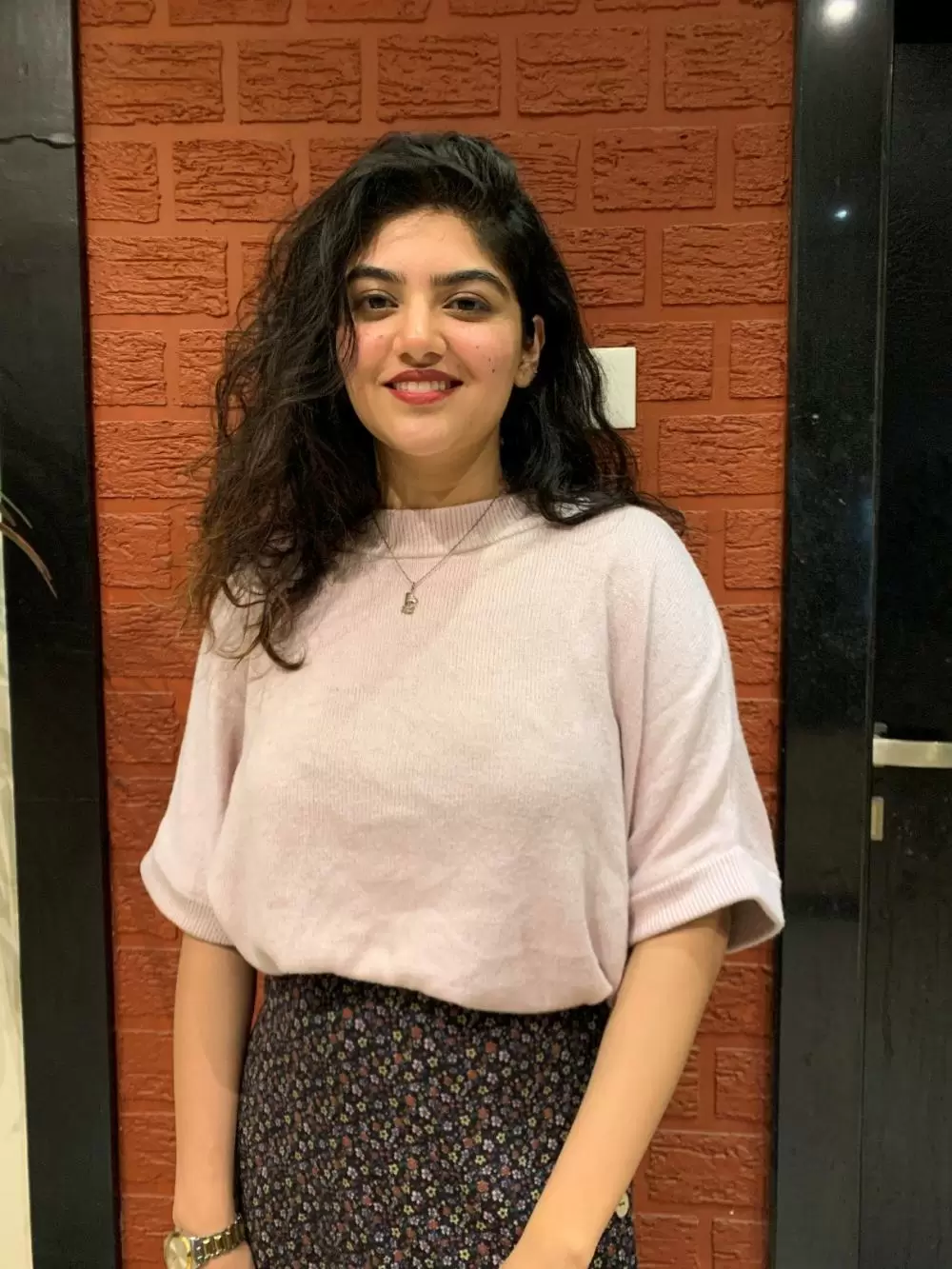 Akanksha interacts with Pune-based communities during weekends to promote her products along with her brother Tanay Sharma
Tanay joined her only a month back. "He is working with me, getting to know all the different parts of the business. At these events, we either sell our products or at least talk to the parents about our brand and give them information and samples to try," explains Akanksha.
The sibling duo has a hands-on approach and if they are not personally connecting with Pune-based communities, their team takes charge. They also make it a point to participate in exhibitions on weekends, further spreading awareness of their brand.
Akanksha's father was a marketing person before he became an edupreneur and ventured into other businesses. He knows sales well, and his wisdom has been a big inspiration for Akanksha.
She shares, "My father always supported me. He told me to go ahead and try new things in business. He says that building good relations with the sales and marketing team is very important."
With her father's guidance, Akanksha has big plans for the future. She wants to take CITTA products to more states across India and connect with more doctors around the country.
But Akanksha's life isn't all about business. Spending time with family and friends is also important to her, showing a balanced approach to her life and career. She likes reading and going to the gym. On Sundays, she makes sure to take a break and enjoy a movie or a show. - ©
TWL

Trending Now: