Bhilai to Global Success, How a Middle-Class Boy Built a Rs 280 Crore Eco-Friendly Brand
11-August-2023
Vol 14&nbsp|&nbspIssue 32
Hailing from the city of Bhilai in Chhattisgarh's Durg district, Rahul Singh co-founded EcoSoul Home, an eco-friendly product brand which has achieved a turnover of Rs 280 crore in just three years.

His rise to success is particularly remarkable as he grew up in a middle-class family and studied in a local government school where even the basic amenities like working ceiling fans were often missing.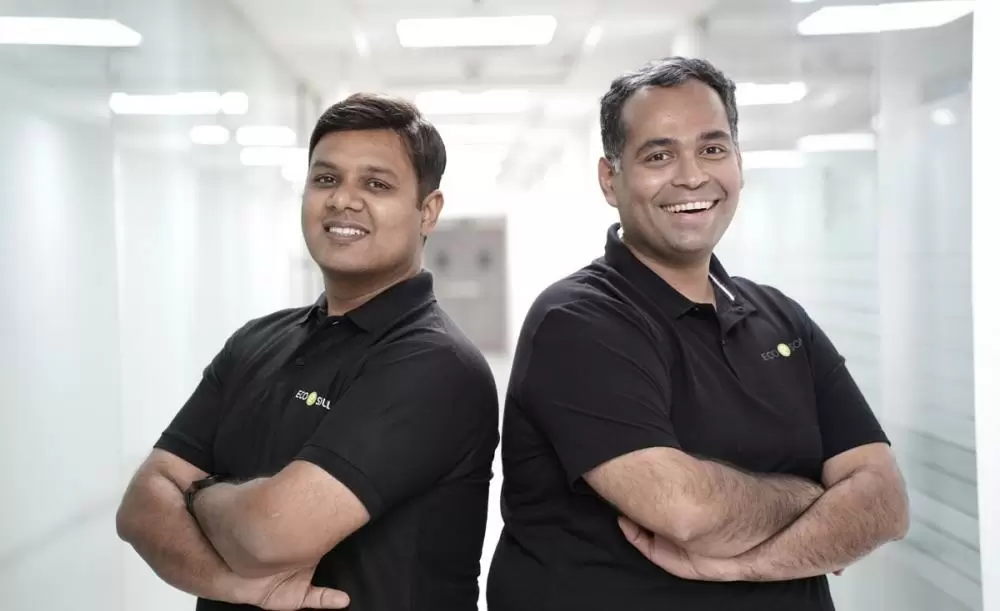 Rahul Singh launched EcoSoul Home along with Arvind Ganesan in 2020 (Photos: Special Arrangement)
After completing his Class 12 in 2001, Rahul went on to pursue a B.Tech in Mechanical Engineering from the National Institute of Technology, Surat, and graduated in 2005.
He then completed his MBA from XLRI - Xavier School of Management, Jamshedpur, and embarked on a flourishing career in the US, working with major corporations from 2008 to 2019.
His professional journey culminated in a top position at Wayfair, a well-known e-commerce platform in Boston. It was a job that many would envy, but for Rahul, bigger dreams were calling.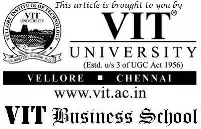 Teaming up with his colleague, Arvind Ganesan, Rahul left behind the comfort and security of his established career to start a venture close to his heart: EcoSoul Home.
Arvind holds an MBA from Duke University, USA, and has more than 15 years of wide-ranging experience in product management, marketing, and supply chain operations. His career includes roles in consulting, technology, and eCommerce sectors.
While working at Wayfair, Rahul and Arvind were involved in creating sustainable product categories. While doing this, they discovered a big demand for eco-friendly products.
"We saw a huge market for these items, and that's when we thought of starting EcoSoul Home," Rahul explains.
More than just a business, EcoSoul was a mission to contribute to a greener world. Specialising in creating products from bamboo, sugar bagasse, and palm leaf, EcoSoul began with an initial investment of Rs 4 crore in August 2020.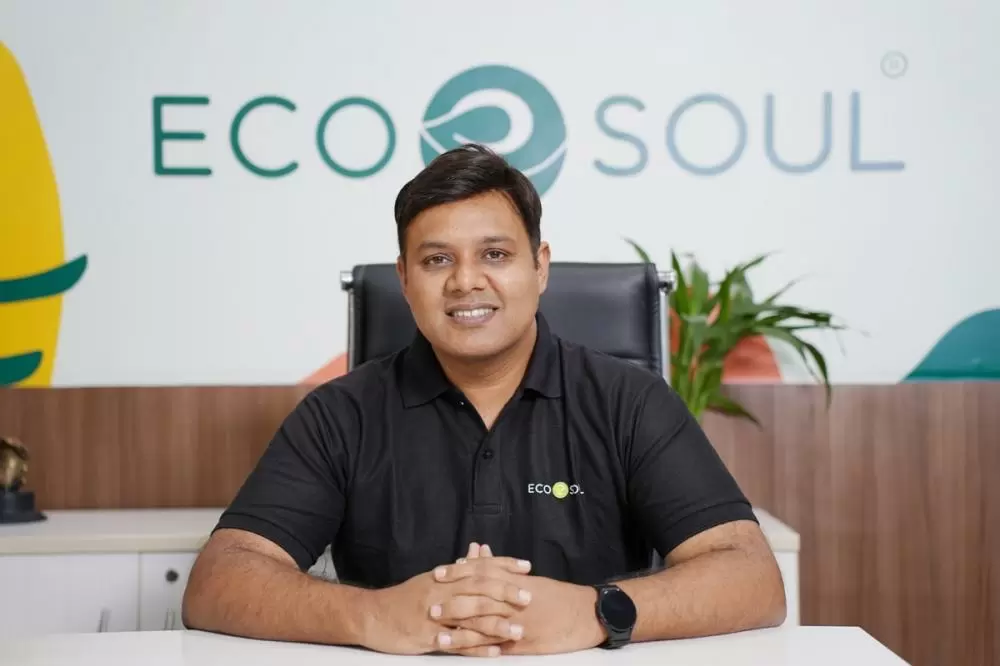 Rahul sold his house in New York and shifted to Noida in 2021
This unique and environmentally-conscious venture has grown into a flourishing business with a turnover of Rs 280 crore in just three years.
"The investment amount was from our savings, along with contributions from a few family members and friends," Rahul reminisces, recalling the early days of their venture.
"We set up a 5,000 sq ft manufacturing unit in Tumkur, Karnataka, with around 25 employees. We chose Tumkur because the raw materials were easily available there," says Rahul, now aged 40.
"The products were made at this unit and shipped to the US, as we were selling them from there. The US remains our headquarters even now."
The first few months of the business, from August 2020 to November 2021, posed several challenges for the duo. They faced funding constraints, with both founders not drawing any salary for almost 14 months.
Rahul's wife, Priyanka, has played a vital role in EcoSoul from the start. With an MBA in IT & System Management and 15 years of experience in digital and product management across fields like Restaurant QSR, Retail, and Banking, in both India and the USA, she now serves as the Managing Director and Head of Global HR & Tech at EcoSoul.
"Initially, we worked from my home in New York only," says Rahul. This continued until Rahul sold his house in New York at the end of 2020 and moved to Noida in 2021 to oversee the manufacturing aspect of the business from India.
"My house was a mess initially; I used my bedroom and kitchen to stock products and packaging boxes, as we had a lack of space at the manufacturing unit. My family and I slept on the floor until we received our first funding," Rahul shares.
EcoSoul started with a specific range of sustainable kitchen products. The initial offerings included bamboo chopping boards priced at Rs. 499, bamboo serving utensils like big spoons for Rs. 399, plates and bowls made out of palm leaves ranging between Rs. 399-599, and compostable garbage bags for Rs. 251.
Rahul explains the thought process behind this, saying, "We observed that people preferred organic food, so we thought why not start with something related to the kitchen. That's how we came up with a few lines of products initially."
EcoSoul employs 120 people worldwide with manufacturing units in several countries besides India
The products were sold on various platforms, including Amazon, Walmart, and EcoSoul's own website.
Globally, the brand's revenue split is 30% from offline sales and 70% online, while in India, it is exclusively available online for now, with plans to expand into physical retail soon.
The products are all machine-made. EcoSoul has now expanded its catalogue to include 42 varieties of products and 1600 SKUs.
In 2022, EcoSoul marked a significant milestone by launching products at retail stores across the U.S. and, in 2023, expanded internationally to 3800 stores in 11 countries.
The company has also secured Rs. 125 crore in two funding rounds between 2021 and 2022, aiding their U.S. and international retail expansion.
Rahul resides in Noida, India, to manage the manufacturing operations in Tumkur, Karnataka, while Arvind is based in the U.S.
Today, EcoSoul employs 120 people worldwide, with manufacturing units in India, China, Vietnam, Malaysia, Mexico, and plans to add Thailand soon.
Rahul and his team at EcoSoul are not only building a business but spearheading a movement towards sustainability, addressing three core challenges in the sustainable products market: Awareness, Affordability, and Availability.
Rahul recognises the gradual rise in awareness regarding eco-friendly products, a trend that the pandemic helped accelerate.
"Awareness was happening gradually and the pandemic made awareness spread faster. However, eco-friendly products are expensive, leading people to use cheaper plastic products," Rahul explains the challenges the team faces.
"We tackled this challenge by producing our products at a large scale and sourcing raw material directly from farmers, reducing middlemen charges. Hence our products are 25% less costly compared to other eco-friendly product brands in the market."
Through their concerted efforts, EcoSoul has made a significant environmental impact, replacing millions of single-use plastics, saving 3600 trees, and reducing the burning of sugarcane bagasse by utilising it for plate manufacturing.
The brand's use of palm leaves, bamboo, and sugarcane bagasse for compostable products reflects their commitment to creating affordable, chic alternatives that align with nature.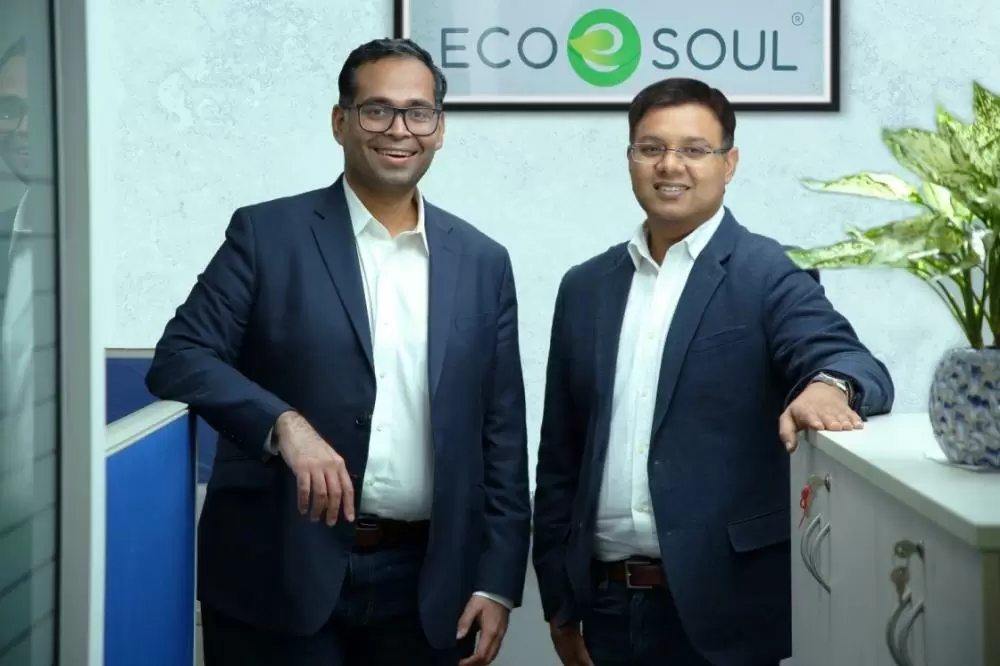 Rahul and Arvind have plans to make their products available in physical outlets in India soon
Rahul's connection to sustainability goes beyond his professional endeavours; it's ingrained in his cultural heritage.
"We Indians were living an eco-friendly and sustainable life. I don't know when we lost that. But I remember, when I was very young, my mother would give me a carry bag made out of rejected jeans to buy groceries. I remember if jeans were rejected, a thaila (carry bag) was made out of it," Rahul reminisces.
His personal life also echoes his environmental consciousness and desire for continuous learning. Rahul and Priyanka are proud parents to a 10-year-old son, Arav, and a 6-year-old daughter, Riya.
"I love to travel and read a lot of global current affairs and trends on environmental studies," says Rahul.
His passion for the environment and innovative approach to business has allowed EcoSoul to flourish, not only as a profitable enterprise but as a beacon for sustainable living and conscious consumerism. - ©TWL

Trending Now: