Turning Childhood Dream into a Rs 1787 Crore GMV Property Venture Starting With Rs 10 Lakh
04-August-2023
Vol 14&nbsp|&nbspIssue 31
Raised in the then modest town of Karnal in Haryana, in a middle-class family, Ashish Kukreja's desire for success was evident even as a child. Losing his father to cancer while he was in Class 5 had strengthened his resolve to make it big in life.

After completing his B.Com degree, followed by an MBA in Finance from ICFAI, Hyderabad, Ashish honed his skills in the financial services sector for seven years.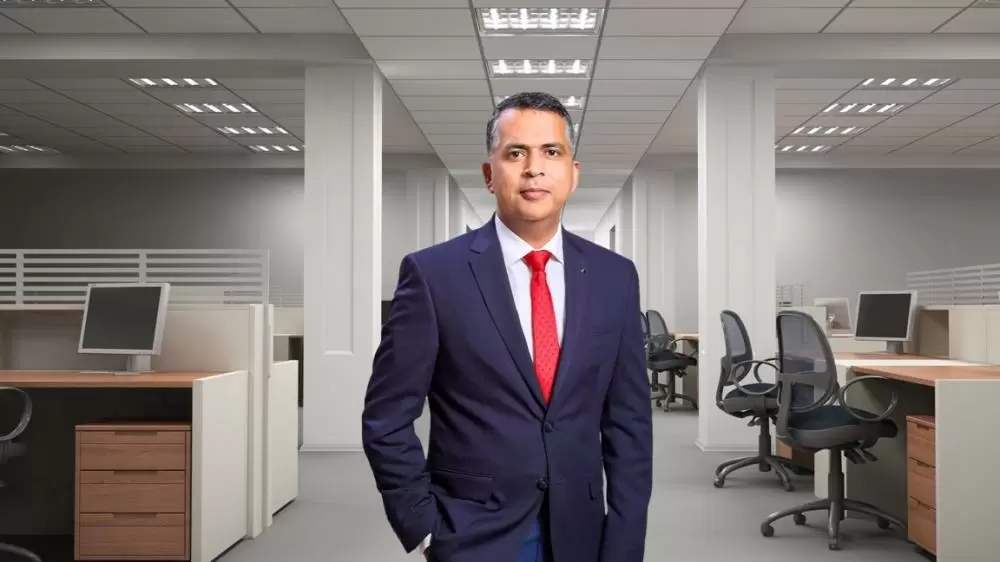 Ashish Kukreja started Homesfy in 2011 with Rs 10 lakh from a 50 sq ft space with four people (Photos: Special Arrangement)
His experiences paved the way for the launch of his entrepreneurial dream. In 2011, he started Homesfy, a financial advisory firm in the real estate sector with just Rs 10 lakh in a 50 sq ft space in Mumbai's Chembur area.
"The initial 10 lakh helped us pay the deposit for the shop, get the license to begin our work, manage daily expenses, and even set up our website," Ashish says, recalling the early struggles and excitement of building Homesfy.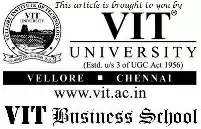 But what was Homesfy all about? It was Ashish's answer to a problem in the property market. Buying a house should be as easy as ordering food online or booking a cab, he thought.
"Take ordering food, for example. You know what you are going to get, and it's so simple. But with all the technology around us, buying property is still so complicated. That's what we wanted to fix with Homesfy. We saw a chance to make things clear and simple for people," Ashish explains.
Now, Homesfy caters to two types of customers: the real estate builders and the buyers.
"We list the properties of real estate builders on our platform. Whenever there is a customer for the properties, we help the customer from getting him desired property to loans to buying the property. Once the property is sold we get our commission," shares Ashish.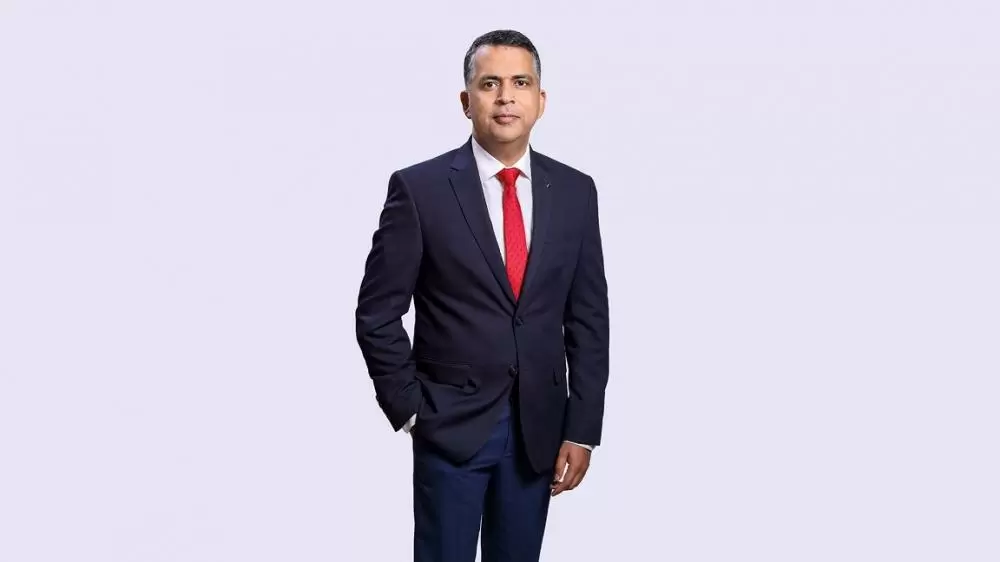 In the first six months Homesfy made just six bookings, but last year alone they made close to 2000 bookings
The growth of Homesfy has been nothing short of amazing. In the 12 years since it started, the company has blossomed. Ashish recalls, "We began with just four people. In the beginning, we made six bookings in six months. But last year, we had close to 2000 bookings. From Rs. 10 crore GMV in our first year, we have shot up to Rs. 1787 crore in the last fiscal year."
Homesfy is now a publicly listed company on NSE Emerge and has become a preferred channel partner for renowned builders like Lodha, Godrej, Prestige, and more. Last year, Homesfy collaborated with over 106 property developers.
At 42, he's reached this stage, but his story began in a regular family in Karnal. His early life was marked by stability, with his father holding a government job as an agricultural engineer.
"We had a stable life. But then my father was diagnosed with cancer when I was in Class 5 which was in 1991. My mother tried her best with the treatments but we could not save him. It was mentally as well as financially draining," Ashish remembers.
"It was a huge loss for my family and me."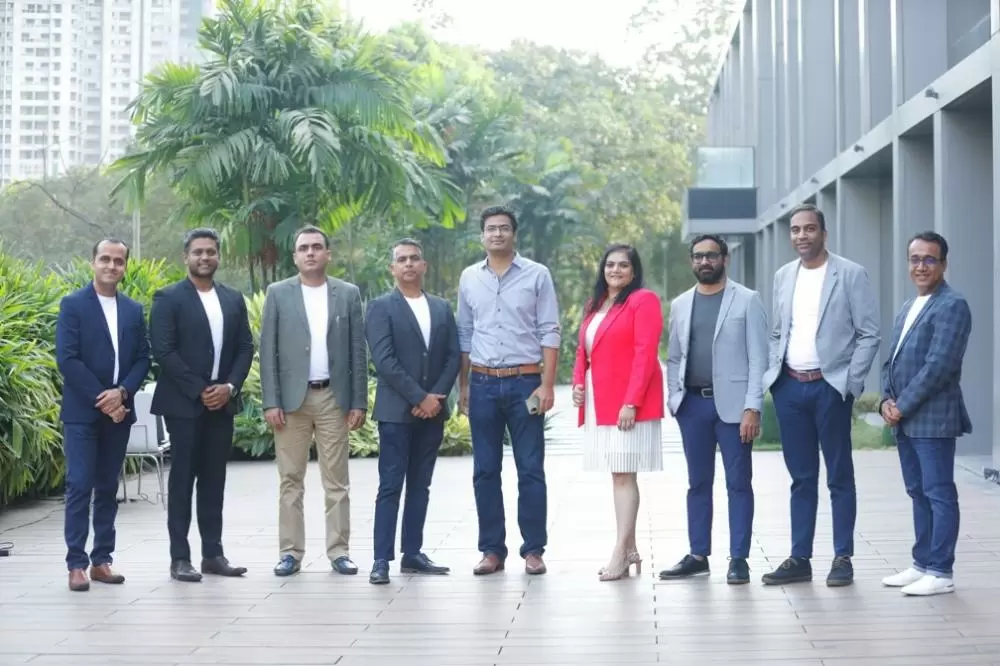 Ashish with some of the key members of Team Homesfy
The family's savings were used up for medical treatments, but they managed to get by as Ashish's mother was running a small school in Sector 39 of Karnal, where they taught children from LKG to Class 6.
"Back then, the school wasn't large enough to provide surplus money. It was housed in a three-storey building; the school occupied the ground and top floors, and our family stayed on the floor in between," Ashish recalls.
Inspired by his father's patriotism, Ashish initially dreamt of joining the army. "My father used to make us stand up whenever the national anthem played anywhere," he shares. "Most of the cassettes at home were of patriotic songs, which inspired me to dream of joining the army."
However, destiny took him on a different path. A neighbour once told him about the share market and it left a lasting impression.
"My neighbour had shares in Reliance. He told me how he invested and how it helped him. I was around 10 or 11 years old. What I understood was that anyone can start small and grow big. This changed my view of life," Ashish recalls. Around that time, he also read American business executive Jack Welch's autobiography, "Jack: Straight from the Gut."
The conversation about Reliance shares and the book changed Ashish's path. He gave up on joining the army. "The book is about how anyone can think big and succeed. It taught me that dreams are bigger than life," he says.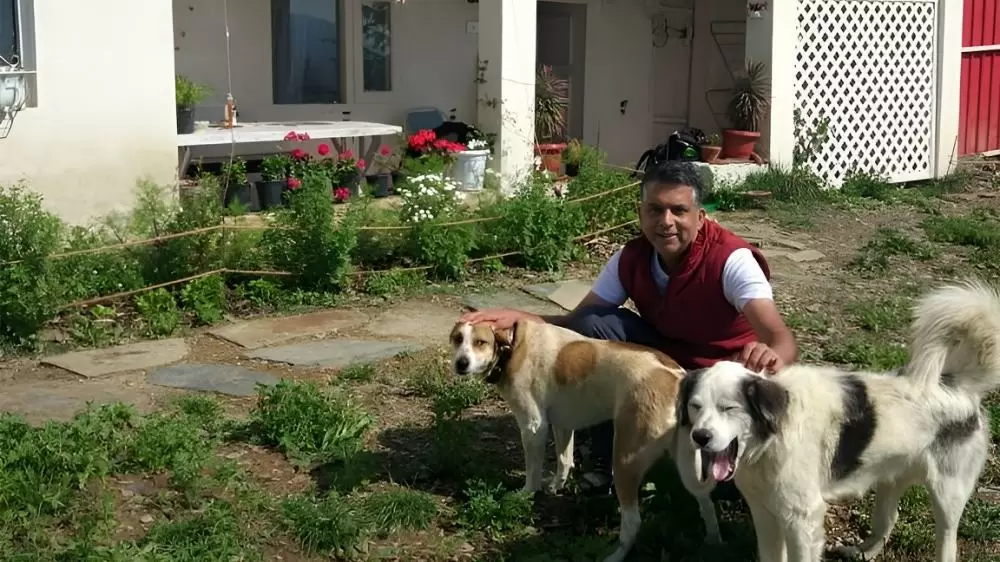 Ashish loves to take life easy and likes travelling and reading books, while not working
Ashish completed his Class 12 from St Theresa's Convent School (STCS) in Karnal and then pursued B.Com Honours (1999-2002) at Kurukshetra University, just 30 minutes away from Karnal.
He moved to Hyderabad for further studies and completed his MBA in finance from ICFAI between 2002 and 2004.
"I knew I wanted to join the finance industry, so I grabbed an opportunity in Mumbai, the finance hub, after my MBA. Staying away from family made me more responsible towards my career," Ashish recalls.
Post-MBA, Ashish joined Kotak Security as a manager in 2004, where he gained valuable experience in stock broking. "I am grateful for the opportunity; the robust team helped me learn and grow," says Ashish, who worked there until 2006.
Afterward, he joined Unicorn Investment Solutions in Delhi as vice president and worked there for four years until 2010. With seven years of experience in financial services, Ashish started Homesfy in 2011.
The company has since expanded, offering additional services like Mymagnet.io, which provides technical training to property agents.
"To efficiently serve our customers and manage our stakeholders, we offer solutions from the point of customer discovery to the point of getting payouts and educate realtors on how to upscale their businesses," Ashish points out, elaborating on their diverse training programs.
Started with just four people, the company has now grown to employ 500 individuals. Ashish proudly shares, "Better team makes your company better and grow faster. Without them, the company can't grow. I believe I have the best of them."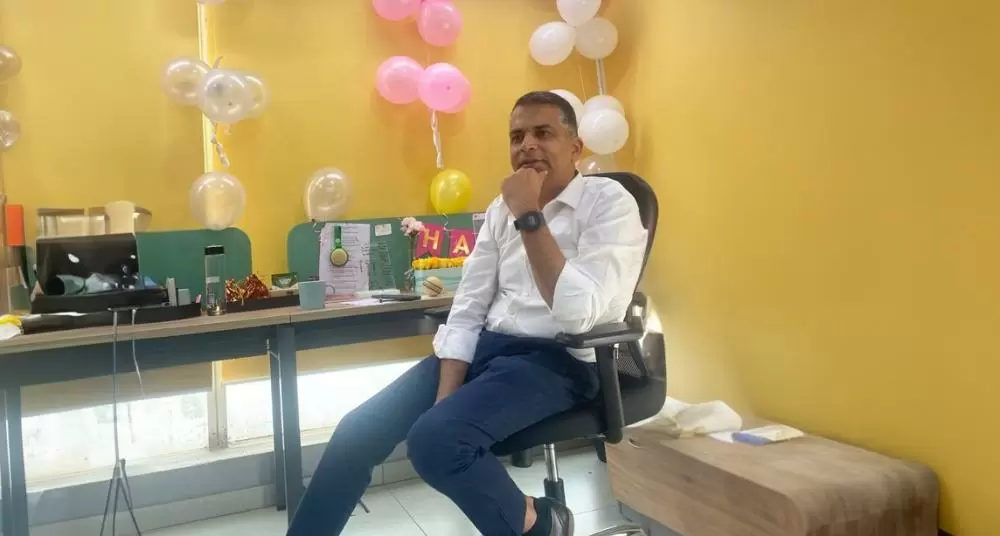 Staying happy at work: Ashish believes he has the best people in the company
He also highlights the distribution of his workforce across departments like Operations, Finance, HR, Digital Marketing, and more.
With headquarters in Thane and operations across various locations, Homesfy's growth story is far from over. Ashish's personal life, too, reflects success and contentment. He practices meditation and loves reading.
Based in Mumbai with his wife Megha and two children, Ashish is a man who smiles at life's challenges.
"I like to read one or two pages of a book before I sleep. I like to read books from business to spirituality to travel. More than reading books, I like to buy them. 70% of the books that I have collected haven't been read so far," he laughs. - ©TWL

Trending Now: