Pune Youngster Develops Magic Shoes That Expand with Growth, Achieves Rs 80 Lakh Turnover in Just Eight Months
Chaithra Srinivas
&nbsp | &nbsp
04-May-2023
Vol 14&nbsp|&nbspIssue 18
Driven by a passion for quality, affordability, sustainability, and technology, MIT Institute of Design graduate Satyajith Mittal has developed a range of innovative shoes that expand alongside children's growing feet.

This groundbreaking solution saves parents from repeatedly purchasing new shoes, making it a blessing for millions of middle-class families. "Our unique technology allows our shoes to expand up to three sizes, accommodating the growth of children's feet," explains Satyajith.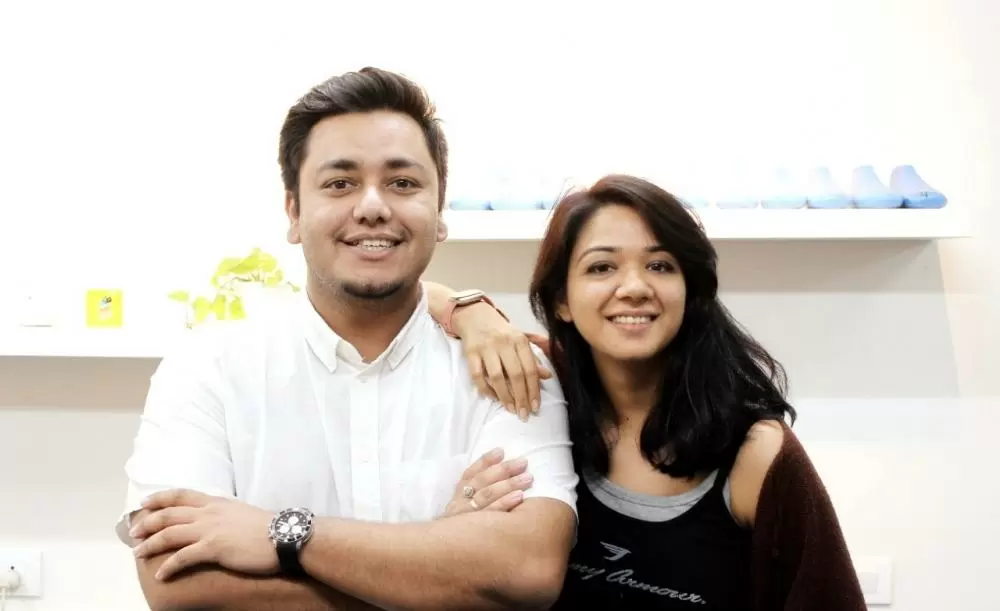 Satyajith Mittal launched Aretto last year and has made a mark in the Indian kids footwear market (Photos: Special Arrangement)
Aretto, the footwear brand he launched last year, has already sold over 6,000 units in just eight months, generating revenue of more than Rs 80 lakh. The shoes are made using TPR recyclable material for the soles and locally sourced 3D knitted upper material.
Satyajith's inspiration for this innovation comes from his own childhood experience of wearing oversized shoes belonging to his older brother. He always dreamed of wearing good quality shoes, which were scarce in India at the time.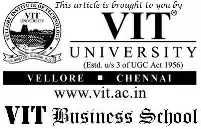 Satyajith found a co-founder in Krutika Lal, a childhood friend and classmate from Delhi Public School, Pune.
They were both motivated by the fact that one in three children wears the wrong shoe size at some point in their life, primarily because their feet continue to grow, while their shoes do not.
"Even though Krutika and I weren't the closest friends in school, we had a mutual trust and passion for business," says Satyajith.
"She started with us as an intern in marketing in 2021, and I decided to bring her on board as a co-founder because marketing is such an important aspect of any business."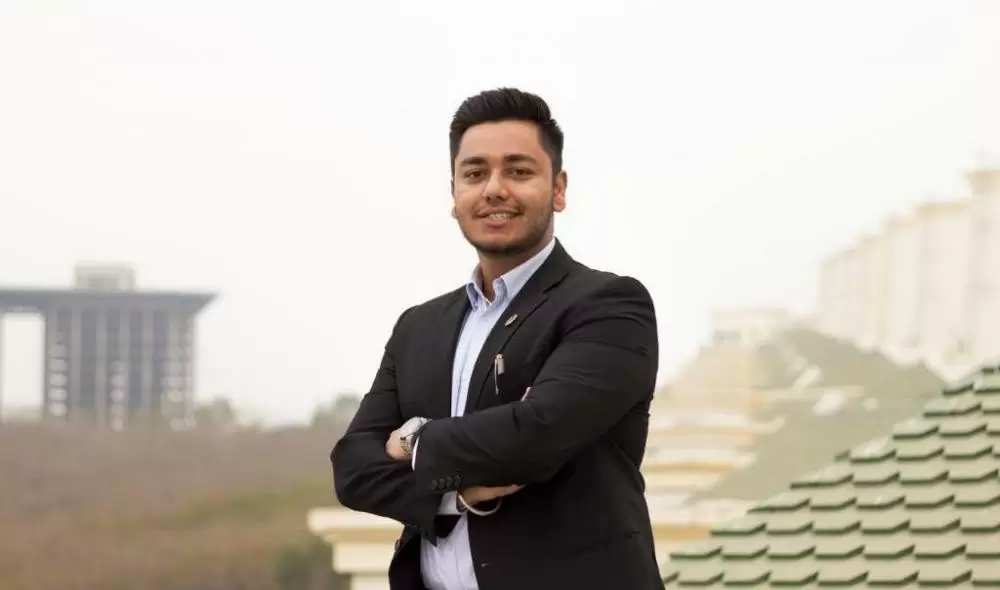 Satyajith has received a patent for his innovative footwear design
Before Aretto, Satyajith founded SquatEase, a brand that makes Indian toilets easier to use. This venture earned him recognition from the central government, and they even launched it at Kumbh Mela.
"I recognized a gap in the Indian footwear industry for children's shoes and took it upon myself to create a solution. I refused to accept the status quo, where big brands were only concerned with adult footwear and neglected the needs of young, growing feet," he says.
Through his tireless research and consultations with podiatrists, he gained a deep understanding of the anatomy of children's feet. He discovered that their feet are different from adults' and require shoes that are specially designed for them.
"With this knowledge, I spent two years creating a revolutionary shoe that expands as the child grows," shares Satyajith.
"Not only does it save parents from buying multiple pairs of shoes, but it also provides a comfortable fit for children, an often overlooked segment in the footwear industry."
Satyajith realized that this problem was not just about comfort but also had serious health implications for children. That's what led him to develop shoes that would grow along with the growing feet of children.
"We have developed a unique technology that allows our shoes to adjust to the size of the child's feet, ensuring a comfortable and sustainable solution," he says.
"We are proud to say that Aretto is one of the first brands in the world to achieve this feat, and we are committed to making a difference in the lives of children."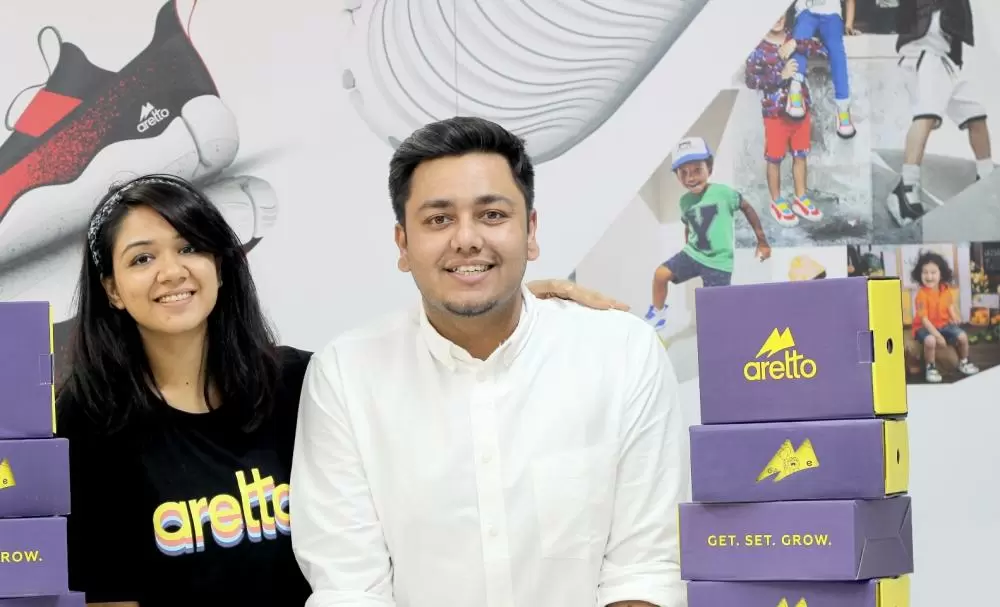 Satyajith and Kruthika aim to make Aretto a global brand
Unlike big brands that merely downsize adult shoes for children, Aretto's shoes employ innovative technologies like Supergrooves, Squishy Foam, and InfiKnit fabric to ensure that the sole and uppers expand up to three sizes while maintaining the shape of the user's feet.
"SuperGrooves helps our shoes adapt to the millimetric growth of children's feet, while Aretto Squishy Foam reduces pressure and ensures comfort. Our shoes are also crafted with InfiKnit, a durable and stretchable 3D-knitted fabric that provides flexibility and breathability," explains Satyajith.
"Our commitment to sustainability and longevity sets us apart," he continues.
"Our shoes have a 3X longer life cycle, reducing the need for constant replacements. Plus, our shoes adapt to the natural growth of children's feet, so parents won't have to worry about manually adjusting the shoe size."
Their sole technology has been awarded a utility patent by the Government of India's Patent Office. Satyajith's goal is not only to create excellent shoes but also to establish Aretto as a multinational brand that stands the test of time.
Aretto's shoes cater to the 0-2, 5-7, and 5-9 years old age groups. Although they are mostly selling online now, they are working towards having an offline presence as well, recognizing that parents often prefer to physically try on shoes for their children.
"We understand that parents often prefer to physically try on shoes for their children, which is why we are working towards having an offline presence as well," says Satyajith.
Aretto's manufacturing is handled through third-party partners located in Delhi and Faridabad, with a physical office in Pune.
Started with Rs 75 lakh, the company currently offers 38 SKUs, with shoes available in nine styles, five sizes, and four categories. Prices range from Rs 1,699 to Rs 2,899, depending on the design, and the shoes can expand up to 18 mm.
The majority of their sales come through their website, but they have also started selling on Nykaa recently.
They participate in kids' carnivals, kids' shoe exhibitions, school and pop-up events, which account for 15% of their revenue, while the rest comes through online sales.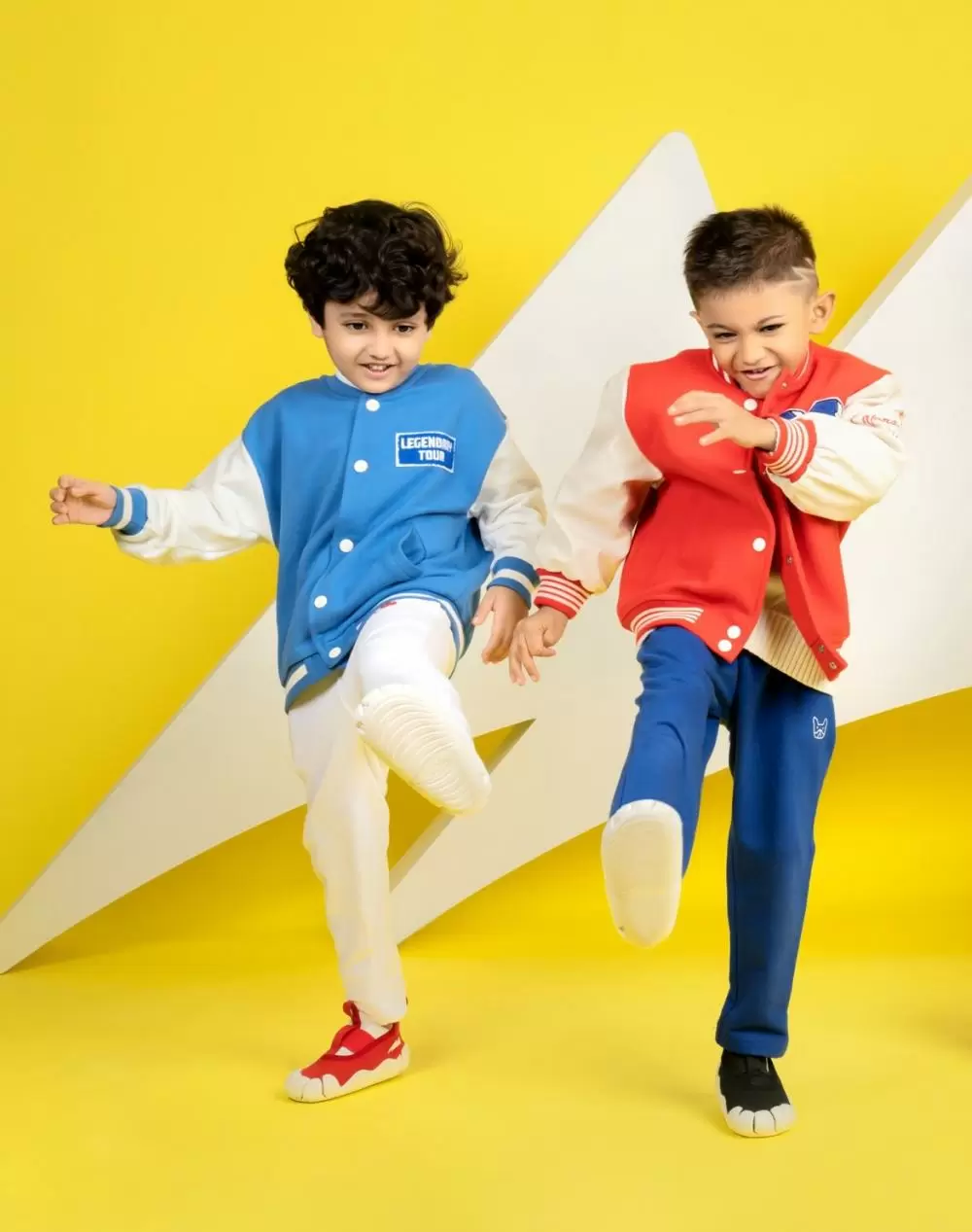 Currently, Aretto is offering 38 SKUs, with shoes available in nine styles, five sizes, and four categories

"Currently, we are a team of 14," says Satyajith, adding, "At Aretto, we are committed to providing the highest quality footwear for children worldwide, and we are passionate about making a positive impact on the lives of families."
"With this in mind, we have filed for a 'Utility Patent' for our sole technology in more than 20 countries, including the UK, USA, and Japan, expanding our reach and impact globally."
His vision is clear: to build Aretto into a beloved brand that kids and parents alike trust for its quality, design, and commitment to sustainability.
With India's footwear market predicted to grow by 8.5% by 2025, Satyajith sees enormous potential for Aretto to make a significant impact and become a leader in the industry. - ©
TWL
Wish to share your story?
Trending Now: