BBA Graduate's Startup Earns Rs 11 Lakh in a Week by Making Sunglasses from Chip Packet Waste
07-April-2023
Vol 14&nbsp|&nbspIssue 14
Leaving his lucrative job in the US, Anish Malpani, a young BBA graduate from the University of Texas chose to return to India and work with waste pickers for a social cause.

He has embarked on a unique mission to address environmental concerns by transforming chip packets into fashionable sunglasses.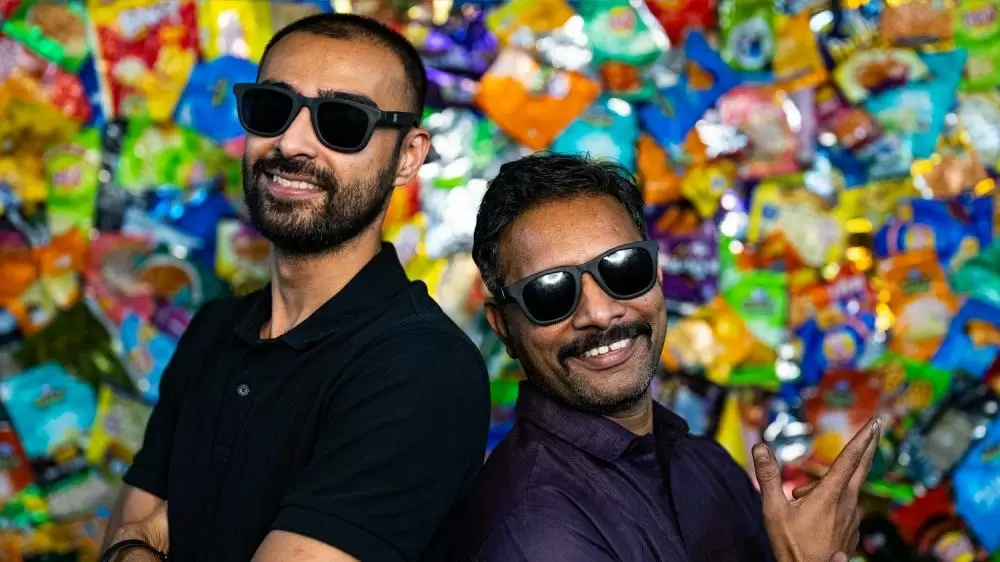 In 2020, Anish Malpani launched his startup, which recorded an impressive revenue of Rs 11 lakh within just a week of initiating its pilot phase (Photos: Special Arrangement)
Anish, 34, has developed an innovative process that converts Multi Layered Plastic (MLP) from chip packets into usable plastic for crafting sunglasses.
His eco-conscious startup is the first of its kind in the world, selling sunglasses made from recycled MLP under the brand name WITHOUT.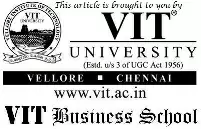 The company sold 500 pairs of sunglasses through their website during the pilot phase, with a single model priced at Rs 500 per pair. Within one week of launching, the company generated revenue of Rs 11 lakh.
Anish was motivated to start a social enterprise after observing the plastic waste and challenging conditions faced by waste pickers at Deonar dumping ground in Mumbai.
Focused on making a positive impact, he decided to explore waste management and work with waste pickers. He says, "People take up recycling business to make money, but I wanted to do something good out of the recycled stuff."
Ashaya Recyclers Private Limited was born in 2020 after Anish identified a gap in recycling MLP packaging. He hired a person holding a Ph.D. in chemistry to experiment with producing high-quality material from MLPs.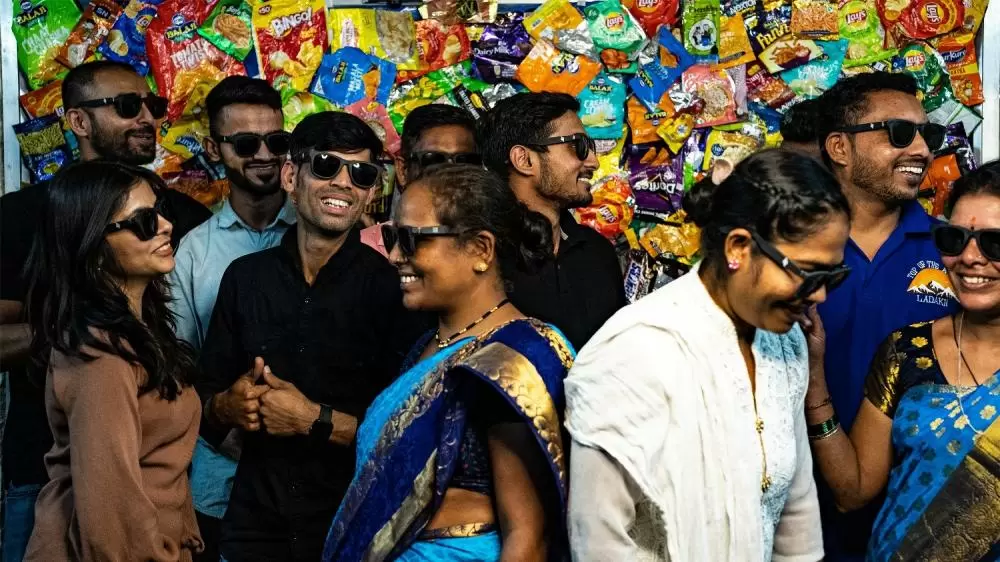 The sunglasses are being sold at Rs 500 each
They set up a lab and a modest office in a 1,200 sq ft space situated in Chinchwad, Pune. The office, occupying 400 sq ft, is furnished with two chairs, two desks, and a laptop. The remaining 800 sq ft is designated as the lab area, where the recycling process unfolds.
Anish manages admin, HR, finance, and product development at Ashaya, supported by a team of five full-time staff and five part-time waste pickers, who earn twice their usual wages.
Anish also collaborates with the Pune Waste Picker Collective, operated by a group of 13-14 women, who supply the company with empty chip packets at a rate of Rs. 6/kg.
It takes about five chip packets and 3-4 days to create enough plastic for a single pair of sunglasses.
Anish faced many struggles before achieving success, including skepticism, difficulties in sourcing empty packets, and adapting to Covid-19 lockdowns. The team persevered, conducting around 1000 experiments over a year.
Born into a hardworking family, Anish's father, a doctor, relocated from India to Dubai in search of better opportunities.
Anish did his BBA in finance from the University of Texas and later worked in a global media and entertainment company in the US until 2017. Despite his professional success, Anish struggled with depression and desired to make a positive impact on the world.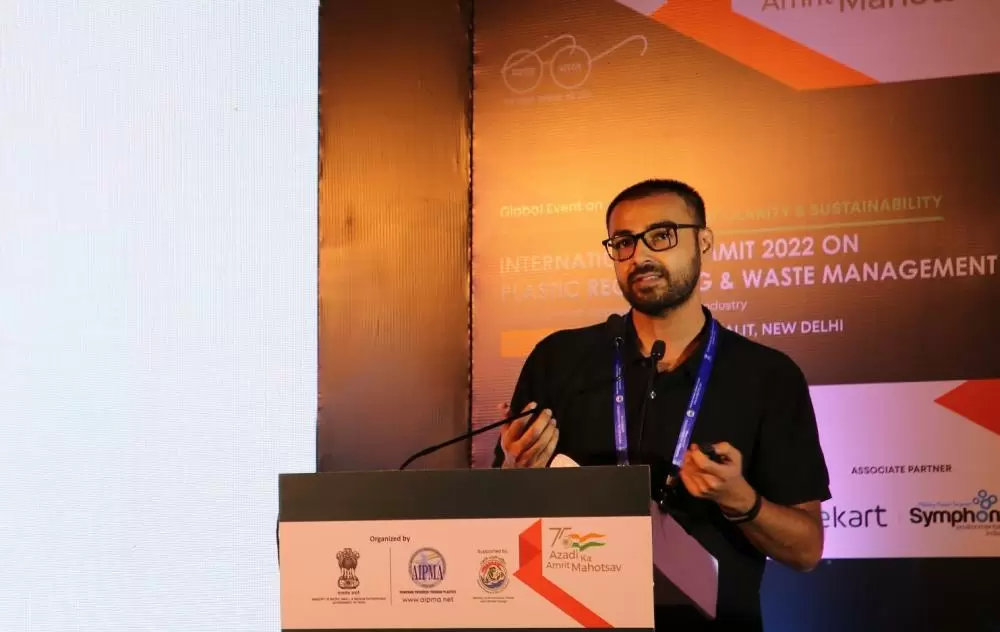 Anish is making a significant difference in the lives of waste pickers and the environment
After quitting his job, he dedicated the next three years to working with various social enterprises in Guatemala, Kenya, and Tanzania. He gained valuable insights while collaborating with NGOs in these countries.
Anish jokes, "I didn't want to be the guy from the US who knew everything, so I joined all these NGOs." His experience with these organizations has greatly benefited his new business venture.
Reflecting on the moment they first produced high-quality plastic from chip packets, he says, "The struggle to recycle the packets and create the basic raw material was the most significant and challenging part. Now, I would say the hardest work is behind us."
The company dedicates 10% of sales to supporting waste pickers' children and aims to continue doing so.
As the company accepts pre-orders for the next phase of sales, Anish's main concern is maintaining the same level of care and control while expanding the business.
With his innovative approach and dedication to social impact, Anish is making a significant difference in the lives of waste pickers and the environment.
By converting chip packets into fashionable sunglasses, he is not only helping to reduce plastic waste in landfills but also empowering underprivileged individuals and improving their living conditions.
The future plans for Ashaya Recyclers include raising funds and establishing more production units to scale up their operations.
Anish is also open to exploring new product lines and market opportunities that further promote the use of recycled MLP and other sustainable materials.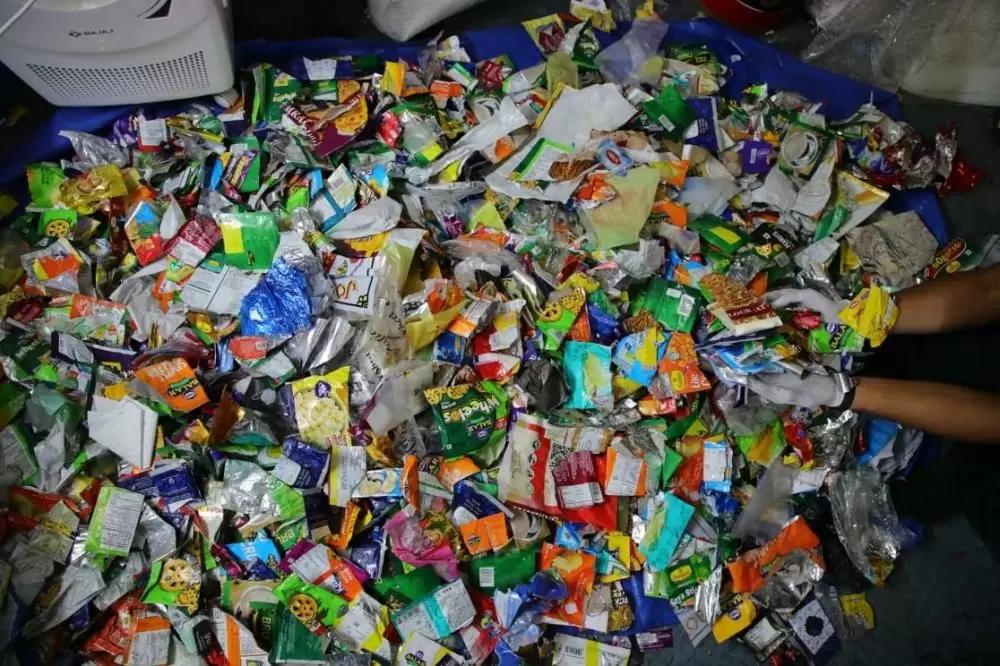 These chip packet are up cycled into beautiful sunglasses
This will allow the company to expand its environmental impact while also creating more job opportunities for waste pickers and contributing to a greener and more inclusive economy.
Anish Malpani's journey from a high-paying job in the US to a mission-driven entrepreneur has been transformative, not just for himself but also for the environment and the lives of waste pickers.
As Ashaya Recyclers continues to grow and evolve, it stands as a shining example of how social enterprises can blend profit with purpose and make a meaningful difference in the world. - ©
TWL
Wish to share your story?
Trending Now: