How She Gave Wings to Her Dream and Built a Rs 800 Crore Turnover International Paper Trading Company
06-February-2023
Vol 14&nbsp|&nbspIssue 6
Hailing from a conservative family in Delhi, where girls were given in marriage around the ages of 18-20, Poonam Gupta managed to stave off her wedding until she completed her BA Honours in Economics and an MBA in International Business and Marketing from Fore School of Management, Delhi.

With a solid education under her belt and a burning zeal to succeed, she eventually tied the knot with Scotland-based corporate executive Puneet Gupta at age 26 in 2002 and gave wings to her dreams in a foreign land, where she set up a paper trading company with a government grant of £1000 (about Rs 1 lakh).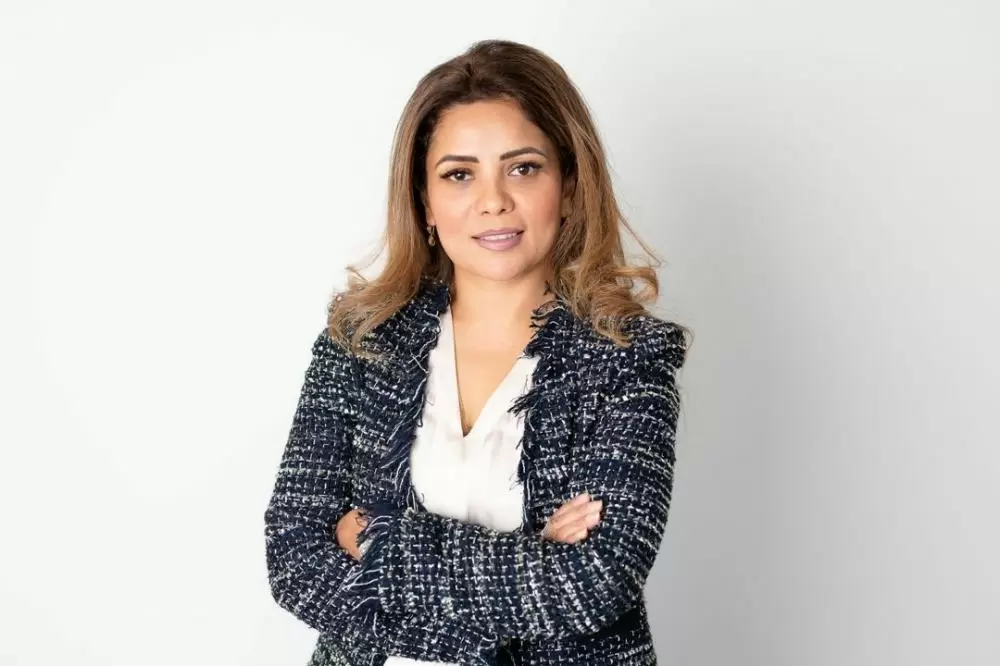 Poonam Gupta started PG Paper Company in 2003 from her home office in Greenock, Scotland (Photos: Special Arrangement)
Today, PG Paper Company Ltd that she set up as a single person from her home office in Greenock in 2003 with just a desk, chair, computer, and telephone line, has grown into a Rs 650 crore (£65 million) turnover company with about 200 employees. In the current financial year, the turnover has already touched Rs 800 crore.
The company has worldwide operations and currently exports 1100 types of paper to over 60 countries across six continents.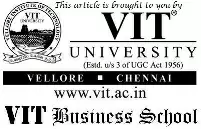 Poonam was born into a business family in Delhi, where her father traded in non-ferrous metal and her mother was a housewife. She is the eldest of four siblings and the only girl among them.
She finished her Class 12 from DPS, Mathura Road, in 1994, as the school toper. She then pursued her BA Honours in Economics from Shri Ram College of Commerce, Delhi, in 1997 and later completed her MBA in International Business and Marketing from Fore School of Management, Delhi.
"I had a happy childhood and good education, but I had to struggle to complete my education before marriage. There was a social pressure on my parents to marry me off, all the more because I was the only girl child in the family," says Poonam, reminiscing her growing up years in Delhi.
"I had to convince them that marriage is not what I wanted, and that education and career were my priorities. In my generation, if a girl was born into a privileged family, parents were of the opinion that she need not go to work. They wanted to get her married into a good family. And if she wanted to work, she could help her husband in his business.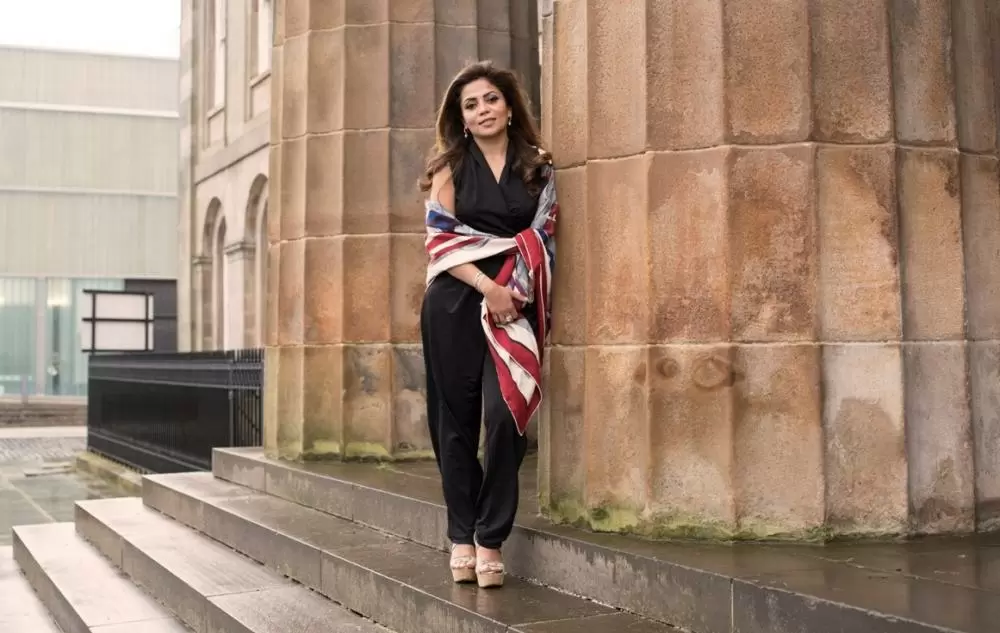 Poonam agreed to get married only after doing her MBA
"Women were not encouraged to be ambitious. It was seen in a bad way, but I would say that I was shamelessly ambitious."
Poonam wanted to work after finishing her MBA. The family allowed her to work for a leasing company. But she quit her job after six months.
"I was not enjoying the work and hardly learned anything there. It was a very small company, and when I left, my coworkers informed me that the owners planned to promote me as vice president," says Poonam, about her brief working experience before her marriage.
"I did more part-time day jobs after this by hiding it from my parents, and by sometimes fooling them that I was going out for a movie. But in 2002, I finally succumbed to the wishes of my parents and consented for marriage."
In 2002, she got married to Puneet Gupta, whose family had been living in Scotland for a long time. Puneet was holding a good managerial post in a hospital there.
Sadly, within a short span of reaching Scotland, Poonam lost her mom to a sudden illness and her unexpected death at the age of 49 came as a shock to her.
"It was quite lonely when I returned to Scotland a month after her demise. I was seeking a job and wasn't in a good frame of mind. I was desperate to get a job, but nothing went in my favour because I lacked the work experience to go along with my degrees," recalls Poonam, about her early days in Scotland.
Not the one to give up easily, she finally settled for an unpaid job at a chartered accountancy firm for two months just to gain some work experience. It gave her valuable exposure to how business is done in the UK.
She decided to start a placement agency, which she operated for about six months before shutting it down. Though the business did well, she found communicating with the local people challenging, because of the distinct Scottish English accent and dialect.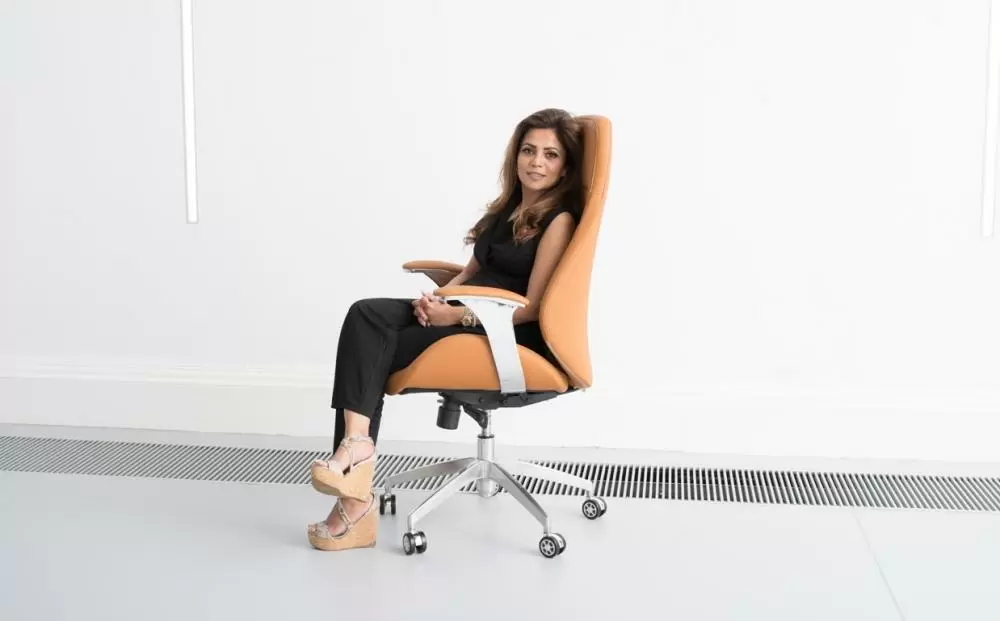 PG Paper supplies paper to clients located in over 60 countries
"While handling the placement agency, I came to know about the paper industry and researched about the market for about 10 months before launching PG Paper Company in 2003," says Poonam
"My company is a B2B company. We buy paper from one place and sell it to clients around the world as per their requirement. We don't do any retail sales, and only deal in huge volumes.
"I closed my first contract in the very first year we started the business by convincing an Italian company to produce paper for us, which we then sold to India."
PG Paper sells paper for newspapers, magazines, notebooks, packaging, for packed masala boxes in India, chocolate boxes, pizza boxes, and label paper for pharmacy companies.
The most expensive paper is the one used as a receipt in restaurants or the one that is used in credit card machines. Paper with watermark on it is also a premium product.
Poonam worked alone for the first two years. After two years, a friend joined her on a part-time basis, and slowly she started adding more people as the business expanded. Later, her husband too joined the business.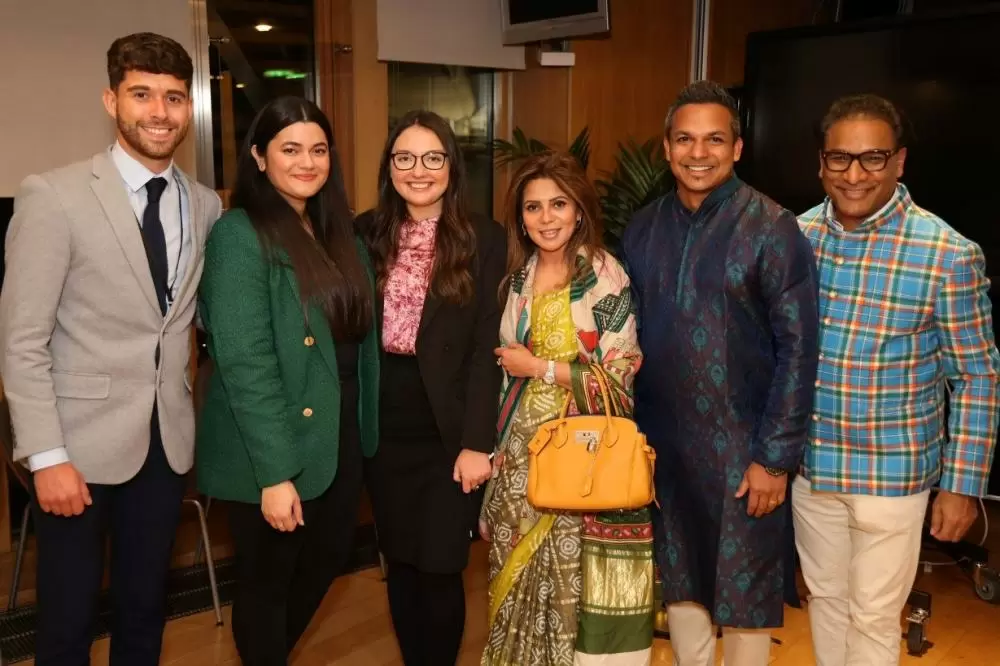 Poonam with PG Paper team members and husband and co-owner Puneet Gupta
"I had no history or credit rating in Scotland when I tried to open a bank account for my business. My husband had to step in as my guarantor, and tell the bank officials to add me to his account," says Poonam, about the challenges of setting up a business in a foreign country.
"It was difficult to comprehend the local culture, and to interact with the local people, connect with them, and relate to them, as well as keep track of finances.
"Thankfully, I had the benefit of good communication skills. I made my family proud by being a successful business woman and also being counted among the top three women in the male dominated paper industry globally."
Poonam lives with her family in a beautiful Scottish countryside called Kilmacolm. The corporate office of PG Paper is at Greenock, located within a 200-year-old historic structure. She also has offices in China, Dubai, Turkey, Belgium, Egypt, Sweden and the US.
Besides owning golf courses in Scotland, Poonam has made investments across industries, including in a fintech company in India and also in hospitality, F&B and real estate ventures in Turkey, Dubai, India, and the UK. In the future, she plans to invest in sustainable and environment friendly businesses.
In 2016, Poonam was conferred the OBE (Order of the British Empire) title by the Queen of England for her contribution to business and charity.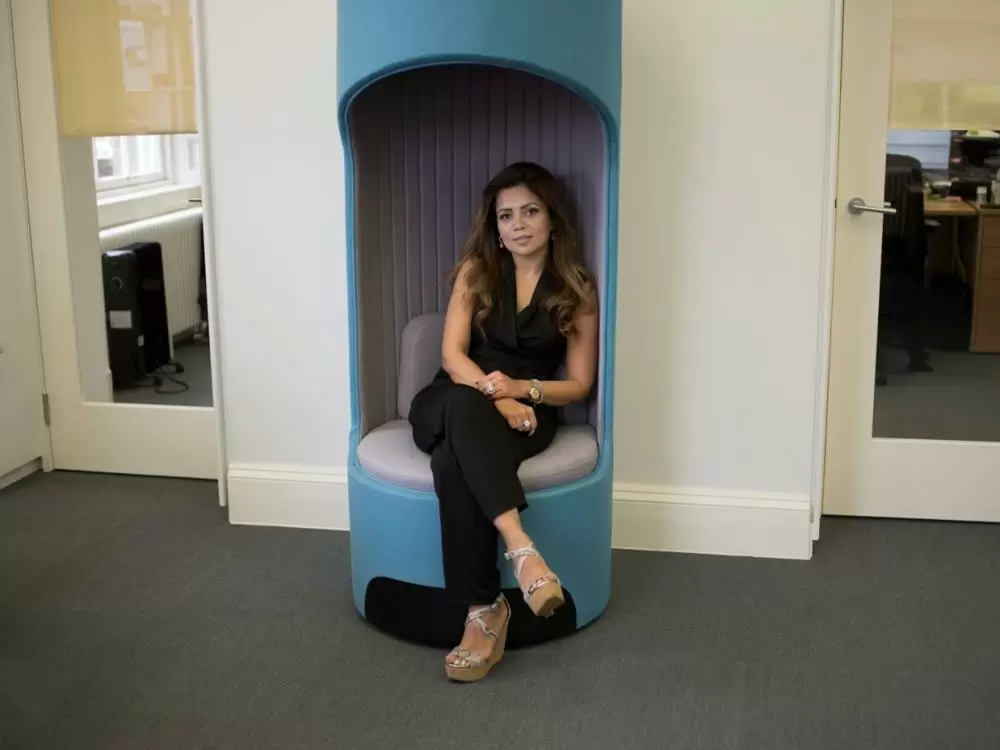 Poonam likes to encourage women entrepreneurs and supports girl education and orphanages
Poonam is a philanthropist at heart. She supports girl education and orphanages in India and the UK, apart from helping women's business organisations.
When she is not at work, she loves to spend time with her family, especially with her two daughters, Saanvi, 17 and Aanya, 15, and also likes to read and follow news.
Her advice to aspiring entrepreneurs is to make a start: "Only thinking of doing a business won't suffice; take action. Do your research, start somewhere, and stick to attainable objectives. And don't forget to put your profit back into the company." - ©
TWL
Wish to share your story?
Trending Now: