How This Girl from a Village Defied the Odds to Build a Rs 50 lakh Turnover Tuition Startup
24-January-2023
Vol 14&nbsp|&nbspIssue 4
Hailing from a small village in Madhya Pradesh, which had only a government Hindi medium school up to Class eight, Neha Mujawdiya defied the odds to step out of the village to continue her studies.

She completed her Class 12 from a government school that was located about 8 km from her village, and went to college in a nearby town to do her graduation in BA Economics.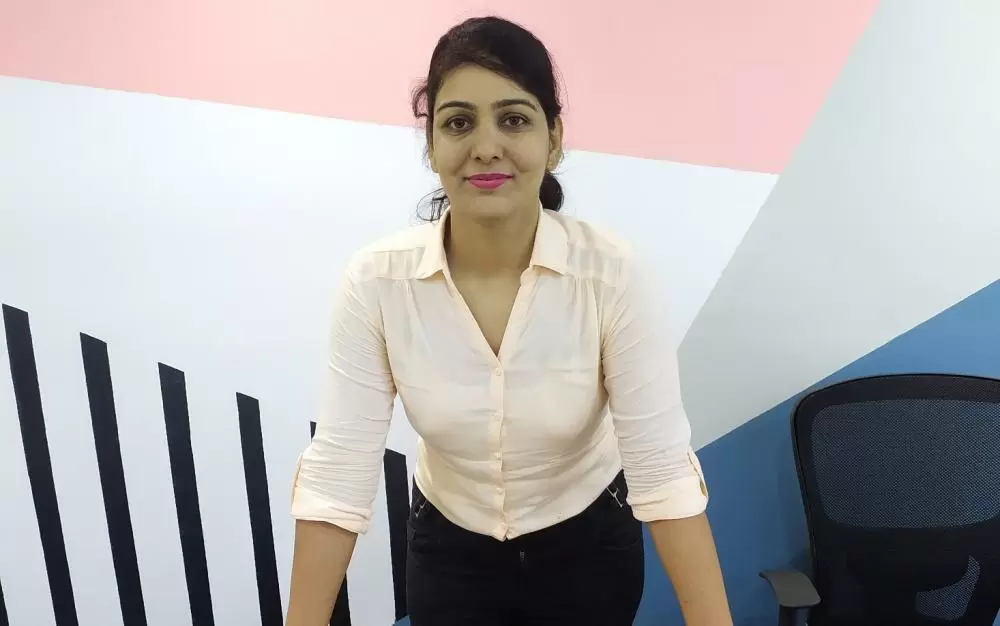 Neha Mujawdiya started TutorCabin with Rs 50000 in 2018 from Indore (Photos: Special Arrangement)

Later, she went on to do her MBA from a college in Indore, which was about 200 km from her village, staying in a hostel in the city, all along resisting the pressure from the village community that did not approve of her educational pursuit and wanted her to stay at home.
But Neha stayed the course, and after completing her studies found a job in a coaching institute in Indore where she worked for a few years before launching her own edtech company, TutorCabin with Rs 50,000 in 2018.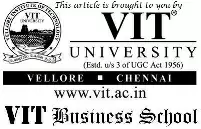 What began as a small home tuition venture in Indore with about 20 students has now expanded to providing online coaching classes to thousands of students from around the country.
"During the last financial year our revenue was Rs 50 lakh. We have crossed Rs 80 lakh this year already and hope to touch Rs 2 crore turnover by the end of the year," says Neha, whose story can be an inspiration to every Indian woman who wants to be an achiever.
Neha hails from Melkheda village in Mandsaur district of Madhya Pradesh. It is a small village with a population of about 2000 people. Sadly, girls in the village do not have an opportunity to complete their school education and pursue their higher studies.
"There is only one government school in our village. It has got classes up to Class eight only and if you want to study further, the nearest school is located about 8 km from our village," says Neha, explaining why the villagers don't let the girls study after Class eight.
Neha's father runs an agro shop in her village
"The villagers say girls eventually have to get married and look after their in-laws so there is no point in getting them educated."
Neha was born into a middle class family. She is the second child among four siblings. Her father runs an agro shop in the village, where they sell products for the farming community such as seeds and fertilizers.
Although Neha grew up in a traditional society, it didn't stop her from dreaming big. "I was born on the day of International Women's Day (March 8). Every year on my birthday, I would celebrate by watching special programmes on TV about women achievers from around the world," says Neha, letting us know from where she drew her inspiration to become an achiever herself.
"I would dream of doing something in my life so that I would also become an achiever like those women. I was a child and didn't have any idea what I would do in my life, but I was inspired to do something extraordinary." It was that dream which kept egging her on, to not give up and keep studying.
After completing Class 8, she joined a government school that was located about 8 km from her village. The family's decision to let her continue her education did not go well with the local people.
"It was not easy for me and my parents, and we had to face a lot of hostility," says Neha, who however kept studying and finished her Class 12 from Government Girls Higher Secondary School, Shamgarh, in 2006.
Neha completed her MBA from a college in Indore
She enrolled in BA Economics at S.N. Udiya College at Garoth, which was about 18 km from her village, and graduated in 2009. Neha was determined to study further and convinced her parents to send her to Indore.
"After many conversations, my parents agreed to send me to Indore for further education," says Neha. "My parents were seen as if they had committed some crime. People called them fools for sending their daughter to a distant place all alone."
In Indore, Neha stayed in a hostel and pursued her MBA from Devi Ahilya Vishwavidyalaya.
She put her heart and soul into her studies. "I would spend all my time studying because I came from a Hindi medium background and had to work on my language skills. I would stay up late at night till about 2 or 3 am. I would not go out with friends or attend parties, but just focus on my studies."
Neha began to take home tuitions for school students in the evenings after her class hours. Later, she joined a coaching institute as a tutor where she continued to teach until she launched her own edtech company in 2018.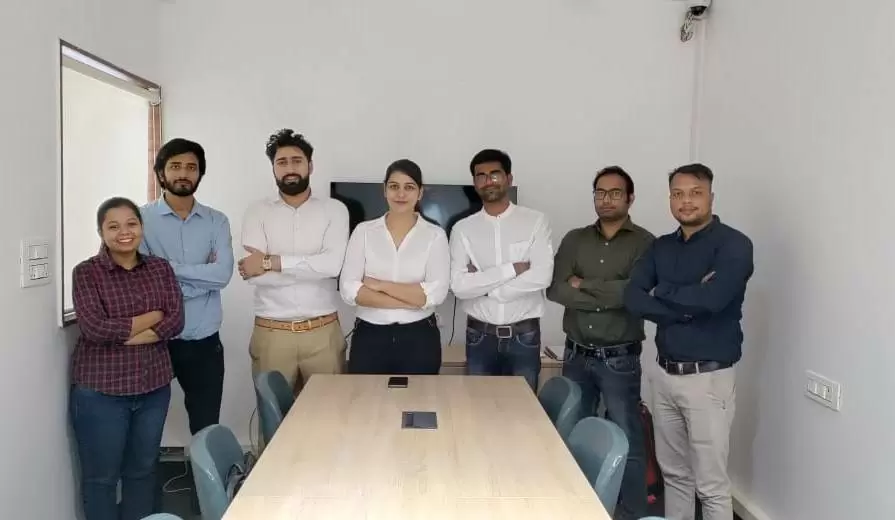 Neha with her core team at TutorCabin
Neha says that while teaching at the coaching institute she found that children were not getting the kind of quality coaching they deserved to get for the fees they were paying. She also felt that starting a coaching institute of her own could also benefit children from small towns and rural areas.
"That is how the idea of an ed-tech startup popped up in my mind," says Neha, who started TutorCabin in 2018. Initially, she focused on children studying from Class 1 to Class 10.
She started with about seven tutors. "I told the teachers that I won't be able to afford good salaries. Since they were my friends whom I got to know through my teaching career, they happily came on board," says Neha.
"I did not have to do any promotions for our institute since people got to know about TutorCabin through word of mouth. We gave better coaching, and charged lesser than the other coaching centres," says Neha.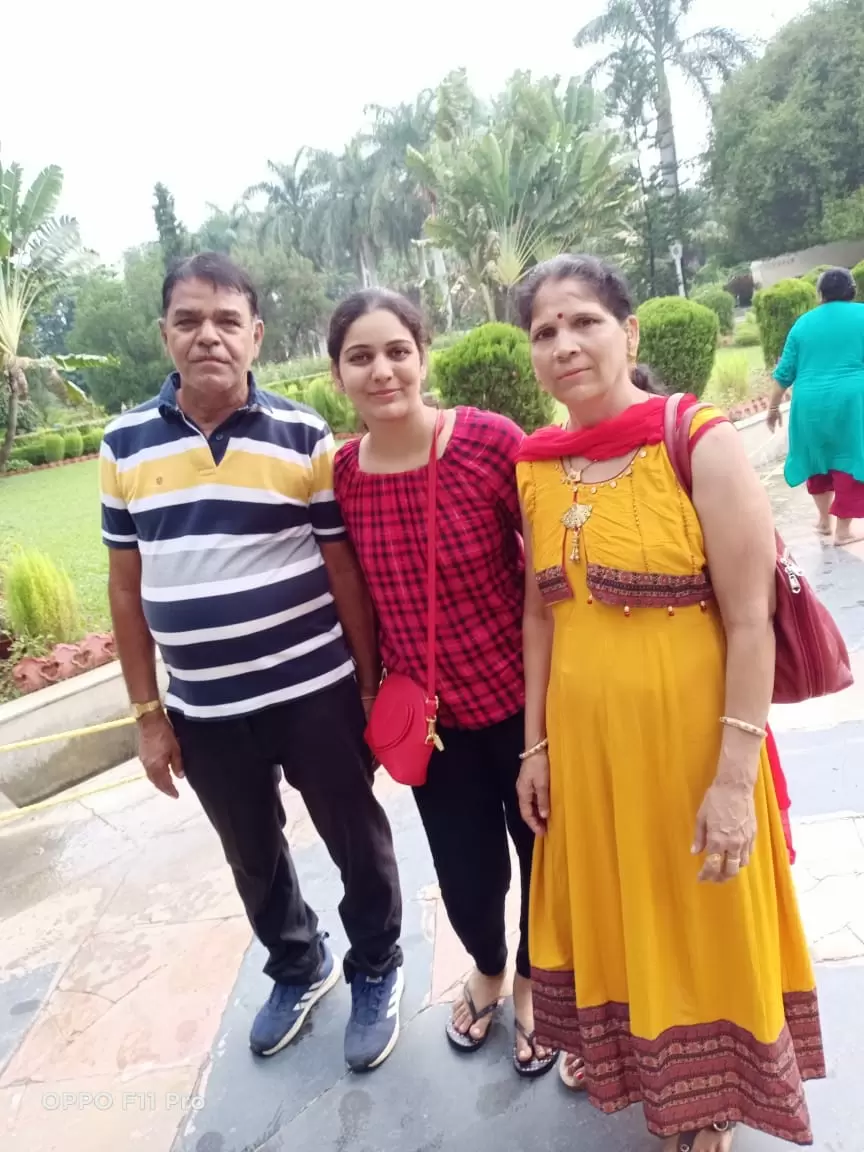 Neha with her father and mother
In the first year, they earned Rs 5 lakh, and during FY 2019-20, the revenue went up to Rs 50 lakh. The pandemic came as a blessing for her and she switched to online coaching and started enrolling students and tutors from around the country.
Neha is single and says she has no plans for marriage now. She wakes up early, meditates, goes for her zumba class, and then leaves for office. "I can work round the clock and still don't burn out because I don't consider my work as work. It is my dream and I live it."
Now, Neha's parents and the villagers are proud of her. She is a role model for girls in her village. "Parents give my example to inspire their daughters and I am so happy," says Neha, giving her story a fairy tale like ending. - ©
TWL
Wish to share your story?
Trending Now: