This Man Rose from the Ashes Down Under and Built a Rs 1.50 Crore Turnover Company and Turned Motivational Guru
12-January-2023
Vol 14&nbsp|&nbspIssue 2
Life was cruising smoothly for Jaikishaan Sharma, who had built a good career in Australia after completing his Masters program in International Business Management from Ballarat University, Melbourne, in 2009.

However, in the span of a few days in October 2015 his whole life came down like a ton of bricks when he was laid off from his job and then met with an accident that left him paralyzed waist below.


Jaikishaan Sharma battled depression and self-pity following an accident and reinvented himself as an entrepreneur and motivational guru (Photos: Special Arrangement)
Battling depression and self-pity, Jaikishaan fought back and reinvented himself as an entrepreneur and motivational guru. In 2020, at age 37, he launched Sharmaatricks, an online training platform to help people build and operate internet-based businesses.
Started with AUD 60,000 (Rs 33.85 lakh), its turnover touched AUD 267,000 (Rs 1.50 Crore) in 2022. Now, eight people are working at his company.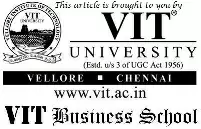 He is also the founder of DreamChair Club, where he leads as a Mindset and Fulfillment Coach helping people overcome their mindset obstacles and achieving mental peace and inner fulfillment.
Jaikishaan's saga of pulling back from the depths to living a life of dignity, grooming entrepreneurs and donning the role of life coach is truly inspiring.
He is hardly able to take a few steps by himself, but he has come a long way from those early dreadful days of being completely stuck to his wheelchair, and even making attempts to end his life.
"Three years back, I was on a wheelchair, and later improved to a walker, then double crutches, then a single crutch, now I can take a few steps without support," says Jaikishaan, always looking at the brighter side of things.
"Doctors have told me that I will have to deal with the chronic pain, and medicines. They say physiotherapy will continue forever and ask me to work hard and maintain my mobility.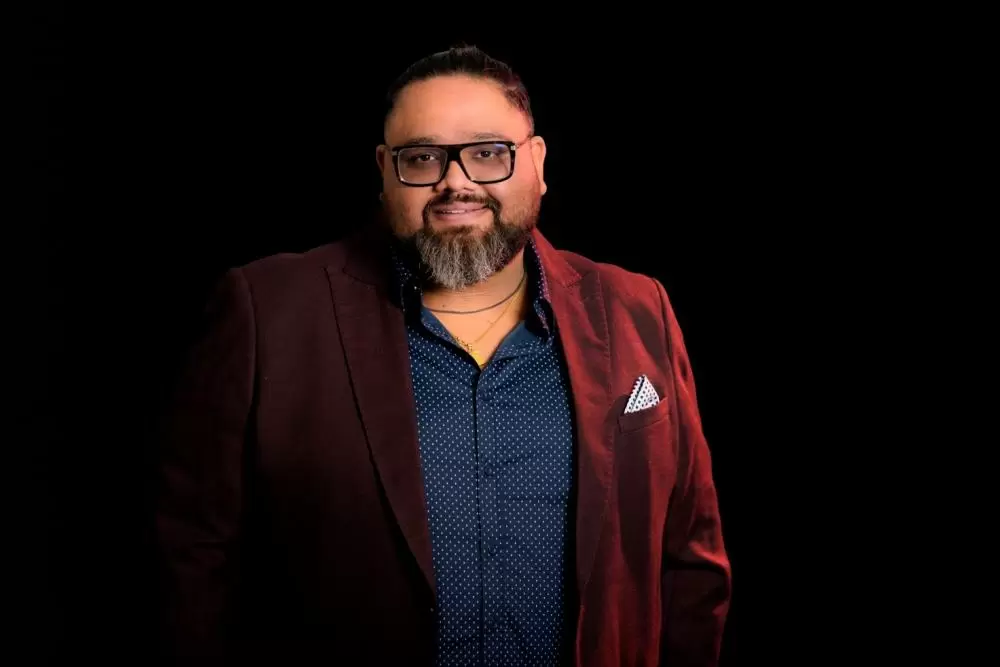 Jaikishaan hails from a middle-class family in Ahmedabad
"I really push myself hard, because I am scared of getting back to the old depressive mindset. There are times when my family is worried about my walking issues. They ask me to avoid going to foreign countries for conferences and seminars. But I do."
Jaikishaan hails from a middle-class family in Ahmedabad. In the 1980s, his father had sold ice cubes on a bicycle to support his family. He had taken up the responsibility of educating and marrying off his many siblings. He later got a job at Urban Cooperative Bank and rose up to the manager level.
Jaikishaan finished his Class 12 in 2011 from Firdaus Amrut High School, Ahmedabad, and got his Bachelor's degree in Fashion Design from the International College of Arts, Modi Nagar, UP.
He got a job in a Delhi company as a designer in 2006, but returned to Ahmedabad after nine months with plans to open a fashion design house in his hometown.
But his father expressed the desire that he should do his post-graduation in Australia. So, he shelved his own dream to fulfill his father's wish and joined Ballarat University in 2007.
But a huge shock awaited him within a month of his arrival in Australia, when his father passed away. Jaikishaan came to India to perform the last rites of his father and was reluctant to return to Australia to continue his studies.
However, his younger sister Suneeti Sharma persuaded him to complete the course, telling him that it was their father's wish.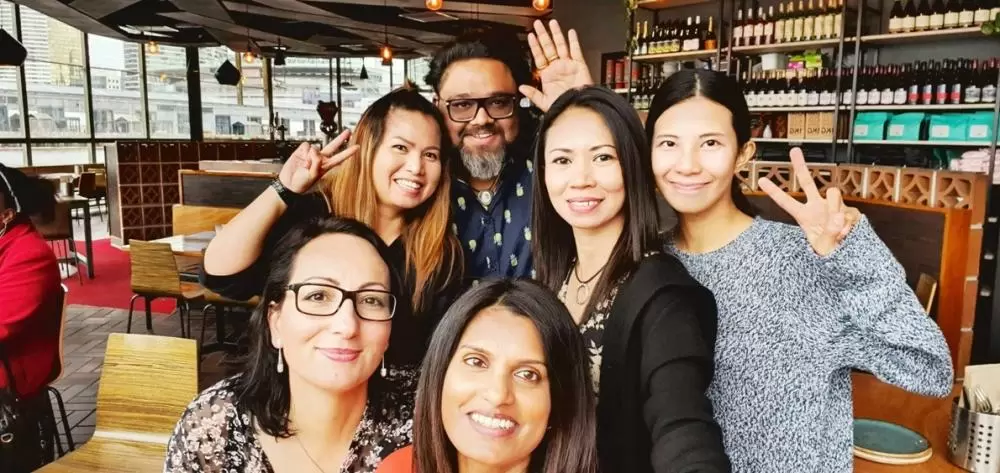 Jaikishaan is offering training to do online businesses and social media marketing
"I was worried that my mum and sister would be left alone if I went to Australia, but then I agreed to go back," recalls Jaikishaan, who took up a part-time job as a sales representative for True Energy, a gas and power company, in 2007 as soon as he returned to Australia.
He attended college in the mornings and did door-to-door sales after 3 p.m., selling power and gas contracts for True Energy. "I was knocking on about 250 doors every day, selling 10-12 contracts a day and making AUD 600 (Rs. 33,000) per week," says Jaikishaan, who stayed in a rented two-bedroom accommodation in Melbourne along with eight other Indian students.
Jaikishaan completed his master's degree in 2009 and joined AGL Energy Company as a Customer Service Manager for an annual package of AUD 53,000 (Rs 30 lakh), before moving on to the position of Team Leader and later Retention Manager between 2010 and 2014. His earnings went up to AUD 85,000 (Rs 48 lakh) annually.
He married his college sweetheart Rashmi, who was his batch-mate in the fashion designing course, in 2010.
Jaikishaan joined People Energy as Customer Retention and Customer Service Manager for a whopping annual package of AUD 1.1 million (Rs 6.2 crore) in 2014.
Unfortunately, the company started layoffs after it suffered losses. In October 2015, Jaikishaan lost his job. The couple's daughter, Preesha, was just a two-month-old baby then.
"On October 11 I lost my job; on October 12 one of my Australian friends invited me to his house to talk about job opportunities. On my way to see him, I was hit by a speeding car while crossing a pedestrian zone," says Jaikishaan.
"I was unconscious and had no feeling from the waist down when I woke up in the hospital. Rashmi was crying with our daughter in her hand.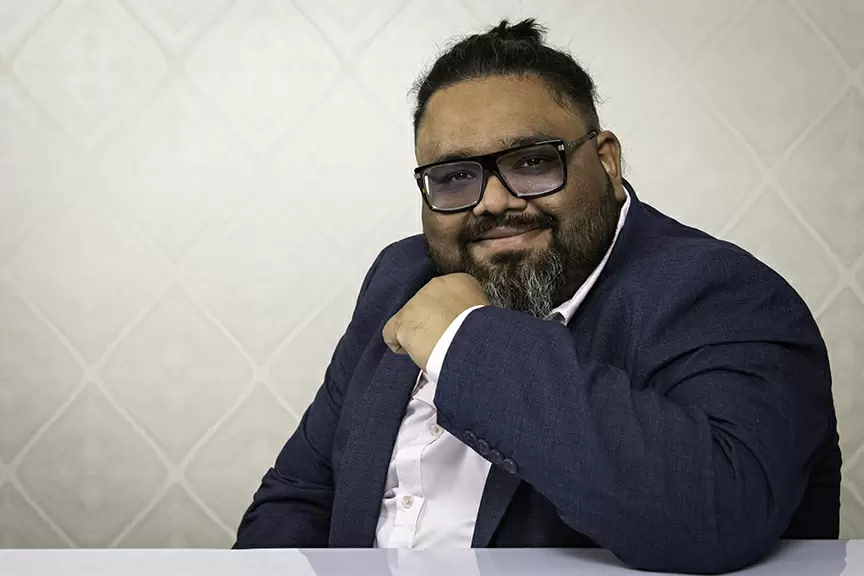 Jaikishaan found inspiration in the books of Tony Robbins and Les Brown
"The neurosurgeon told me that there is a 5% chance of me walking again. I was literally in tears and pitied myself. 'Why me,' I kept asking to myself. Life fell apart for me.
"After a long surgery and being in the ICU for three months, I went to rehab for four months. And when I came back home, it was lonelier than the hospital."
Meanwhile, being a fashion design student, Rashmi started taking dress alteration orders to support the family. Unknown to him, his mother was also helping his family to pay off the loans by sending money that she had borrowed in India.
"I attempted suicide thrice between September and October 2016. One day I saw my daughter playing and I realized that life has given me a lot in the form of this angel," says Jaikishaan.
"After a lot of psychiatric consultations I started reading Tony Robbins and Les Brown and realized that our lives are the result of the way we think. If we change the mindset, we can change everything. I will have to say this again and again, that my mum, wife, sister and daughter are my gems. I owe everything to them."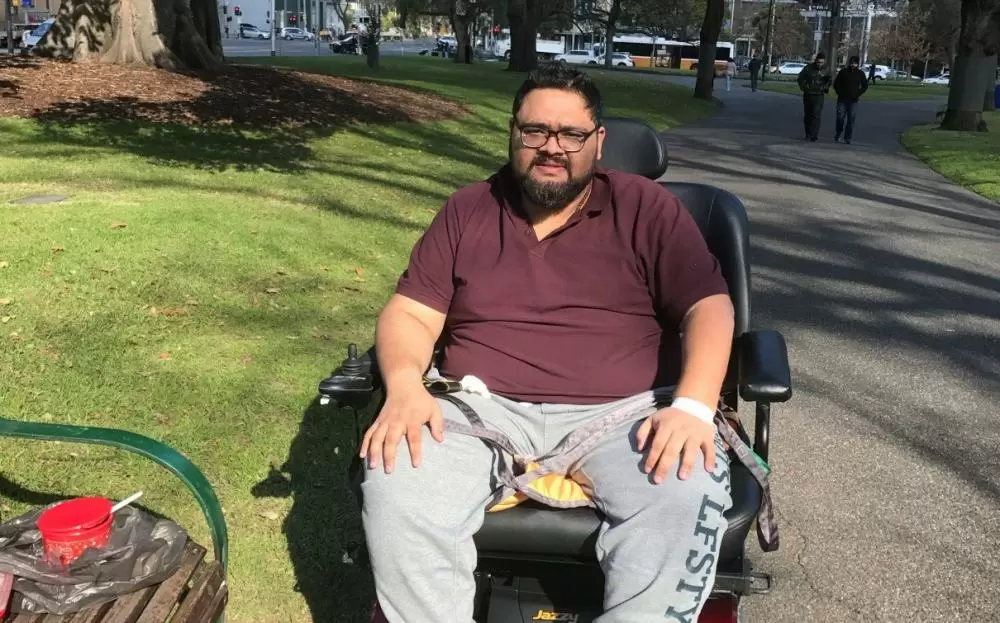 Jaikishaan can now walk a few feet without support
He was introduced to hydrotherapy exercises to gain muscle strength and luckily it worked. In December 2018, three years after the accident, his right toe moved a little for the first time.
Jaikishaan recalls, "After continuous hydrotherapy, I took the first baby steps at my doctor's clinic and the doctor was amazed."
He began to look for earning opportunities. Since he had already been a sales person, he took an affiliate marketing course and learned social media marketing by taking loans from friends to pay the course fee.
When he began to offer training in online businesses and social media marketing, many people registered and business started growing month on month.
In January 2021, he started Mindset Coaching as a parallel business and has helped 60-70 people in the last two years. They are people who have been into depression or trauma.
Rashmi has now taken her business to another level. From taking altering orders initially, she has moved on to customized stitching orders and earns around AUD 1800 (Rs. 1 lakh) per month now.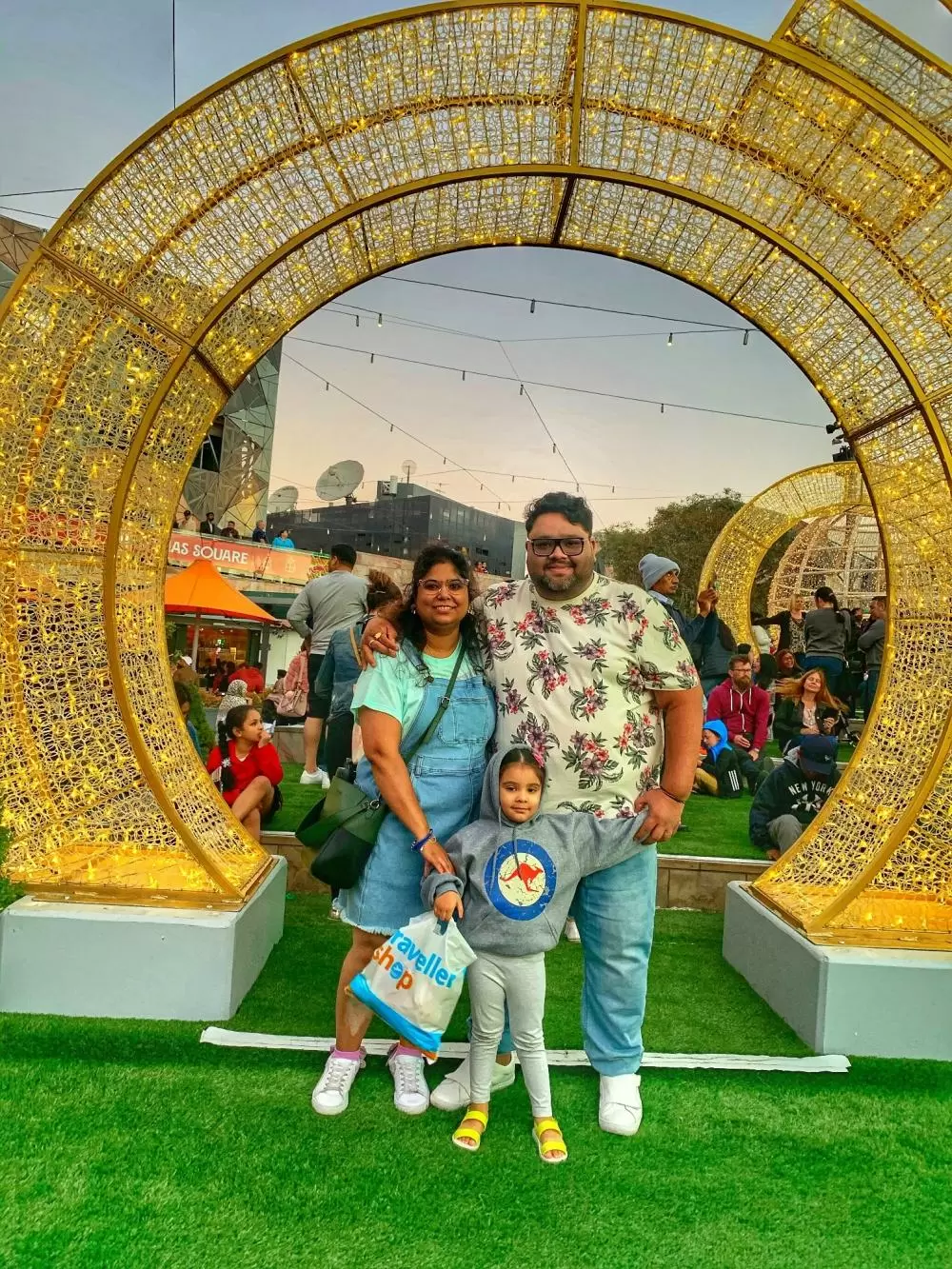 Jaikishaan with his wife and daughter
"I love and respect Rashmi. If it had been another woman, she might have abandoned me and moved on with her life, but Rashmi did not, " he says.
Jaikishaan certainly got a new lease of life, a new career and a new mindset, but faced a lot of physical challenges during his struggling period.
Due to immobility for long years, his weight had shot up from 109 to 182 kg. Now, it has dropped to 129 kg.
His advice to the upcoming entrepreneurs is, "Focus on your mindset before planning something. Because, when your plan fails, the only thing you are left with is your mindset. You can conquer everything with it. Always dominate your emotions and never let them overtake your future." - ©
TWL
Wish to share your story?
Trending Now: