Starting at age 22 with Rs 2.5 lakh, he has built a Rs 30 crore turnover apparel brand in 10 years

Somma Banerjjee
&nbsp | &nbsp
13-September-2022
Vol 13&nbsp|&nbspIssue 37
Anubhav Gupta believes he is a lucky child. Soon after completing his graduation in computer engineering he started an online apparel business in 2012 at age 22 with Rs 2.5 lakh funded by his father.

Ten years later, Faridabad-based Rigo International is a Rs 30 crore turnover company and the Rigo brand of apparels for both men and women are sold on major ecommerce sites such as Amazon, Flipkart, Myntra and Snapdeal.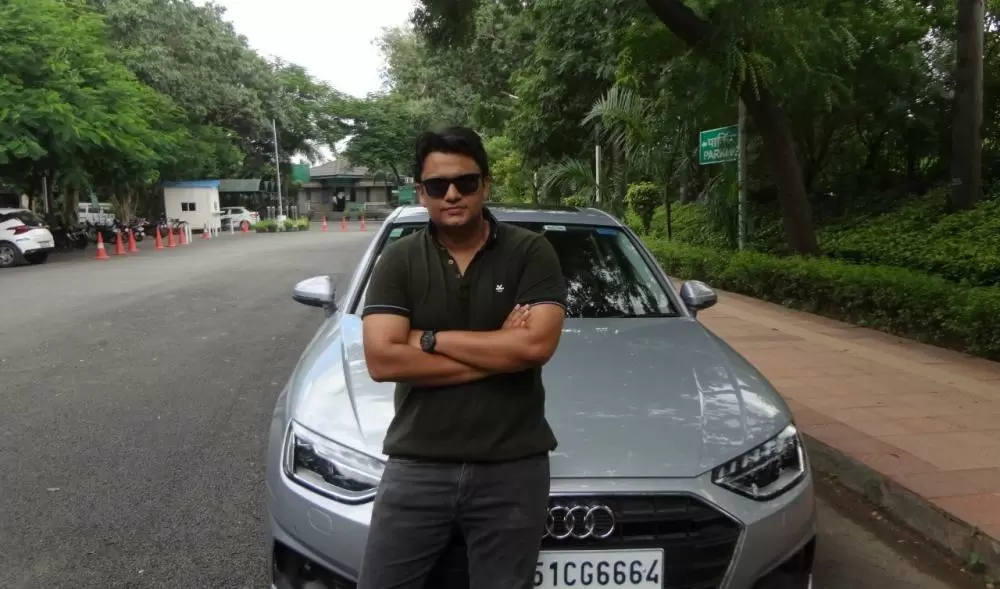 Anubhav Gupta launched Rigo International from a 500 sq ft office in Faridabad in 2012 (Photos: Special Arrangement)

Their collection ranges from casual wear shirts, shrugs, polos, printed tees, Henley and V-necks, denims, shorts and more.
"Ours was a typical small middle-class family in Delhi with four of us – my parents, I and my younger sister. No one from my family was into business. My father worked in an apparel export company," says Anubhav, giving us details about his family and how he got interested in entrepreneurship.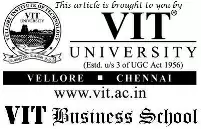 "When I was born, my father had a scooter. But six months after my birth, he was presented with a Maruti 800 car by his company. They say that way I was lucky."
His father climbed the corporate ladder and currently is MD of an apparel export business house.
However, it was not an easy path for Anubhav who has had his fair share of highs and lows and challenges in the business. As it happens with all entrepreneurs, it happened with him too.
"I remember, by the end of our first year, our order numbers were so low that it made me question my decision to start this business. We were barely getting any orders despite putting in our best efforts. I was unclear how to proceed from there on," he confides.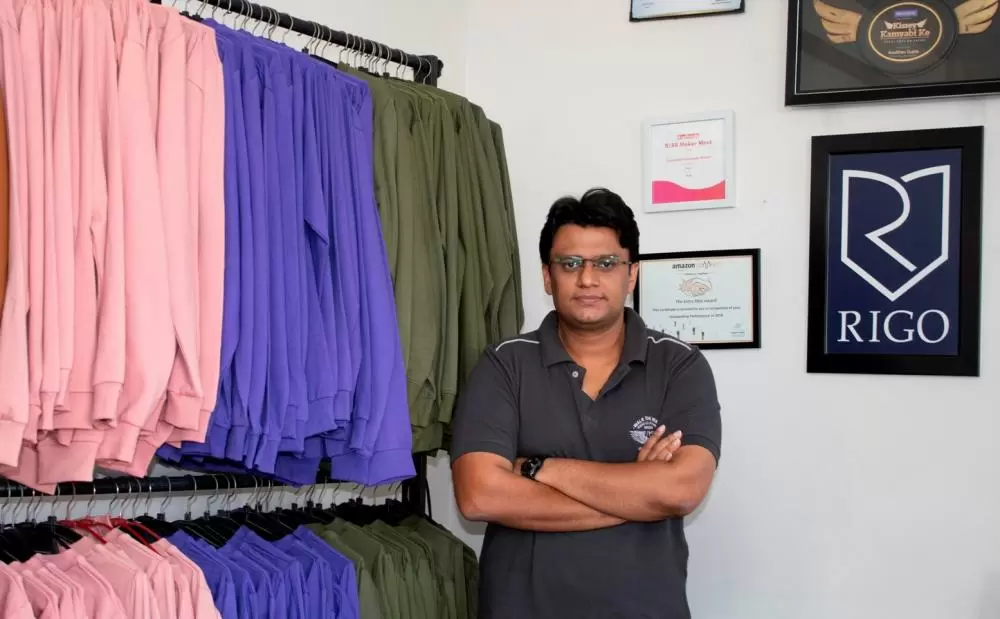 Anubhav plunged into entrepreneurship soon after completing his graduation in 2011
"I remember spending many sleepless nights staring at the ceiling and thinking about what could be done or if I should quit. Fortunately, I thought of giving it another year and the rest as they say is history."
Anubhav finished his schooling from Birla Vidhya Niketan in Delhi and completed his engineering in 2011 from Vishwakarma Institute of Technology, Pune.
"I was always interested in programming. But as far as my career was concerned, I knew in my heart that I would do something of my own. In our family we never believed in chasing money. We were taught to value it and not to waste it," says Anubhav.
"I was attracted to entrepreneurship right from my school days. I remember picking up a few books on successful businesses such as Coca-Cola, Reliance and others during my high school.
"When I was in Class seven or eight I also happened to watch the Economic Times Business Award on TV while randomly surfing channels. It somehow hooked me. I also read a book on entrepreneurship titled 'Connecting the Dots' by Rashmi Bansal in my last year of college."
Anubhav started a group coupon aggregator business called 89Deal with his roommate during his college final year.
"Companies were selling coupons for group deals those days on websites. We collected data from all such websites and made our own website aggregating all the offers," he says.
"We divided them into categories, based on the area of interest, location and other parameters. We built the website ourselves with our pocket money." But it proved to be a short-lived venture and they shut down the business in about six months.
After coming back to Delhi, Anubhav started researching various types of FMCG products to start his business and finally zeroed in on the apparel business.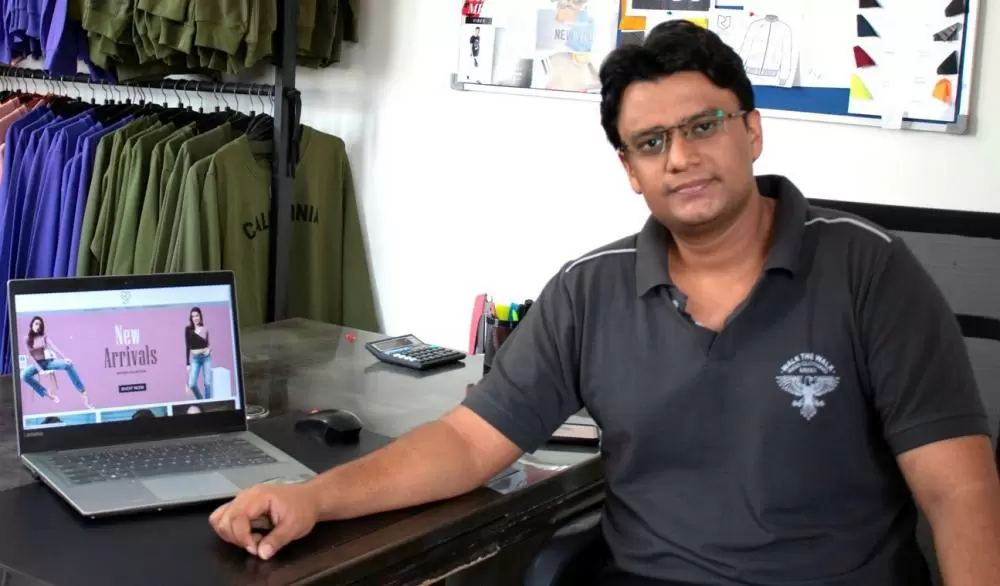 Anubhav started with just two employees - one master and one tailor
"I was planning to start the business in the brick-and-mortar model. Surprisingly, it was my father who suggested selling my merchandise online. I was a techie. I should have thought about it and not my father," he observes, giving credit to his father's foresight.
Those were early days of ecommerce in India and Anubhav had a lot of doubts about the feasibility of the business model.
"Initially, I was sceptical. I thought who would buy clothes online? I was not sure how customers would try sizes, how we would deal with issues in fittings and if they would agree to pay before trying the clothes or not," he shares.
Eventually, Anubhav followed his heart and launched 'Rigo International' – a partnership firm in January 2012.
He rented a 500 sq ft place in Badarpur area of Delhi, set up a manufacturing unit with four machines and two employees - a Master and a tailor.
"We started with three categories of products, men's T-shirts, shirts and jeans," says Anubhav. He sourced the fabric from mills in Delhi NCR, Ludhiana, Surat, and Mumbai.
"I did not have the wherewithal to hire a designer. Like almost everything else in the business, I had to do this also myself.
"I was not a trained designer or from the creative field, but I decided to approach designing and my brand's positioning from a customer's need for comfort and fit, keeping it simple," explains Anubhav.
Initially, he did some ads on Google and Facebook to promote the brand. About a month after they launched, he got a call from Snapdeal and got introduced to the concept of online marketplace.
Things began to turn around slowly. "We did not keep inventory those days as same day or next day delivery was not the norm. Products were shipped after a few days of receiving the order. They reached the customer after some more days," says Anubhav.
"We followed the made-to-order formula. We waited the whole day long for orders to come. Once the orders came, I would brief the Master. He would create the patterns and do the cutting and all.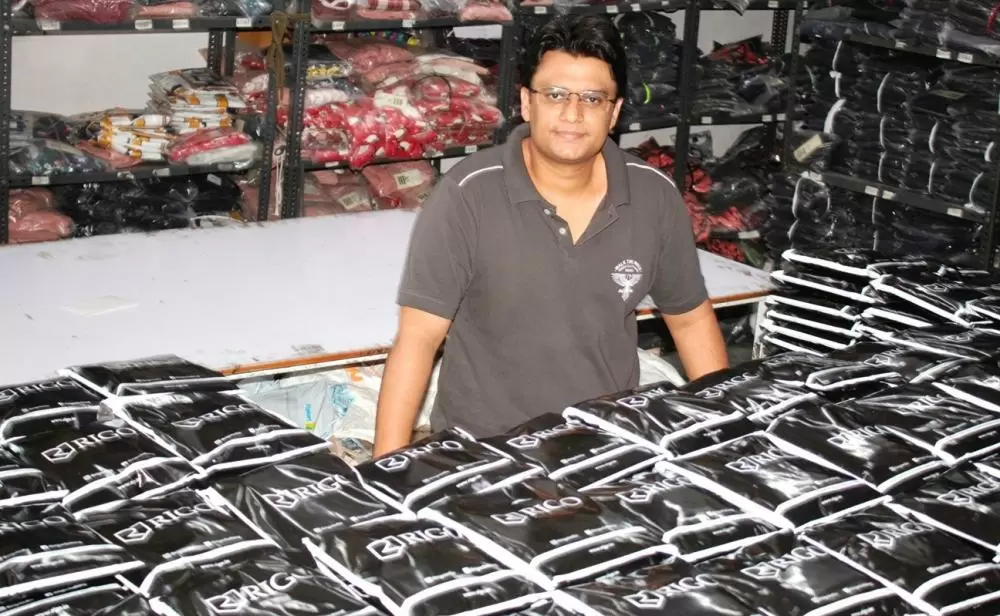 The turning point for Rigo came after they put their products on Jabong in 2014
"After stitching, we would iron it and fold it. Those days I did the packaging of the shipments, labelling, and invoicing myself. I still remember the day we got 10 orders in a single day. We were so ecstatic.
"After around six months we started getting 50 to 60 odd orders every day, which seemed huge for us."
Launching on Jabong in 2014 was a turning point for the brand. From day one Anubhav started receiving 100 plus orders.
"From here on we stopped being a made-to-order brand. We started looking at scaling up. We started keeping inventory of our products and more categories. Our products soon became available on all the platforms including Flipkart and Myntra," states Anubhav.
Today, Anubhav's company operates from a 10,000 sq ft office space in Faridabad with 45 direct employees. The warehouse and design studio are also situated at the same place.
The manufacturing is outsourced today and around 200 people work for Rigo through its partner units.
An entrepreneur never stops dreaming. Anubhav too has big plans for his business. "We are now investing in brand building and directly connecting with our customers through social media and our own online store," he says.
"We are also moving into new categories for expansion. In the next five years, we would like to be a complete lifestyle brand. Besides apparels we want to offer footwear, accessories and more."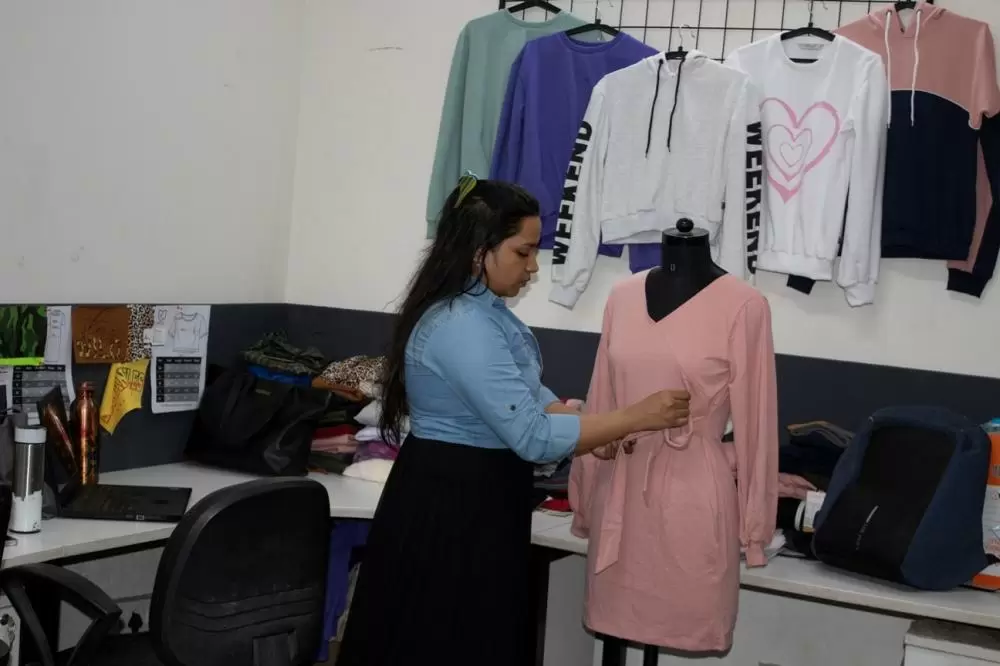 Starting with men's wear, Rigo today manufactures a range of women's wear as well
Recently Anubhav and his wife Shobhika were blessed with a baby boy whom they have named Manvik. Anubhav makes sure to spend quality time with his son despite his busy schedule.
Going on long drives with his family in his recently purchased Audi A4, the luxury car he always dreamt of owning, is Anubhav's best way for unwinding.
Anubhav's advice to aspiring entrepreneurs is, "Be sure of the industry you want to start up in and not just because it's the trending thing. Just following an idea everybody else is chasing, without really caring about the particular customer problem and believing in the solution will not bring business success. One needs to be mindful about that as a start-up aspirant." - ©
TWL

Trending Now: