This entrepreneur almost lost it all, but rose up to build a Rs 700 crore turnover company
31-August-2022
Vol 13&nbsp|&nbspIssue 35
Life has been a rollercoaster ride for Sandeep Aggarwal, founder of two unicorns (privately held startups with a valuation of over USD 1 Billion) - ShopClues, an e-marketplace, and Droom, an online platform for buying and selling new and pre-owned automobiles. Droom reached a GMV (gross merchandise value) of Rs 20,000 crore and generated revenue of Rs 700 CR in the last financial year.

After working for 12 years in the US, mostly as a Wall Street analyst with some of the top companies, Sandeep used his vast network of contacts in the US to raise $1.95 Million and launched Shopclues in 2011 from Gurgaon (later renamed as Gurugram).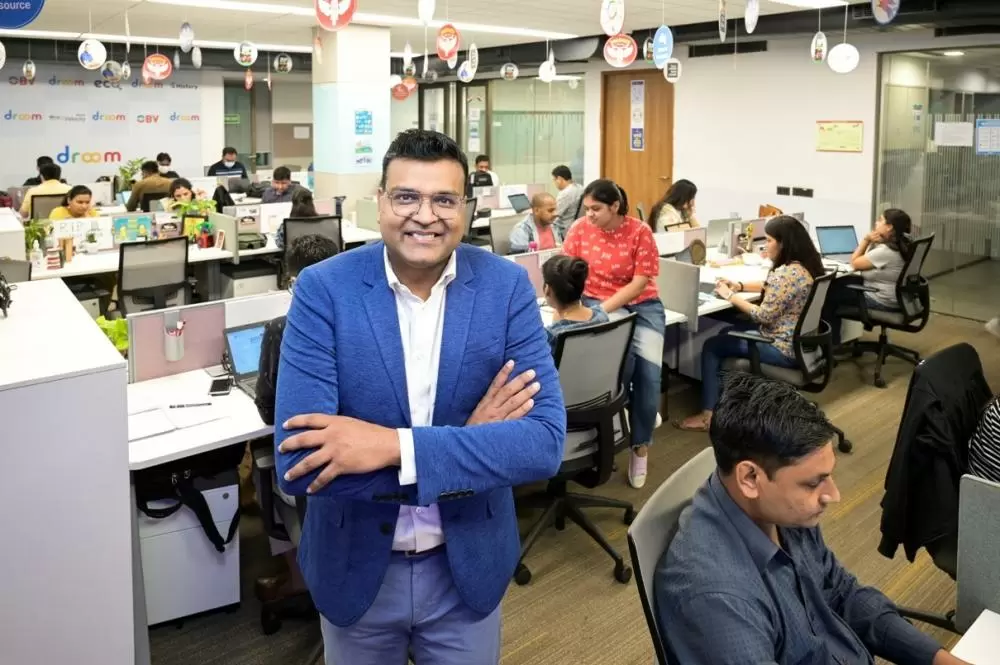 Sandeep Aggarwal, Founder of ShopClues and Droom, battled an FBI case on charges of insider trading (Photos: Special Arrangement)
Although they were the 35th entrant into the ecommerce space in India, ShopClues quickly climbed to the fourth spot behind Flipkart, Snapdeal and eBay by July 2012.
The company was growing at the rate of 200-300% month-on-month when disaster struck.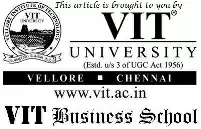 Sandeep was arrested by the FBI in July 2013 in the US, where he had gone for a vacation with his family. He was charged with 'insider trading' when he was working as a senior internet research analyst at Collins Stewart in July 2009.
The next few months would turn into a horrible nightmare for Sandeep who would stay back in the US to fight the legal battle and also face the ignominy of exiting from the company he founded.
Sandeep shares with
The Weekend Leader
, his inspiring story of how he fought back, picking up the threads of life, founding another startup and building it into a unicorn
His second startup Droom was launched on 21 November 2014 from the same office where he had started ShopClues on 21 November 2011 and it became a unicorn - the 55th unicorn in India - on April 2021.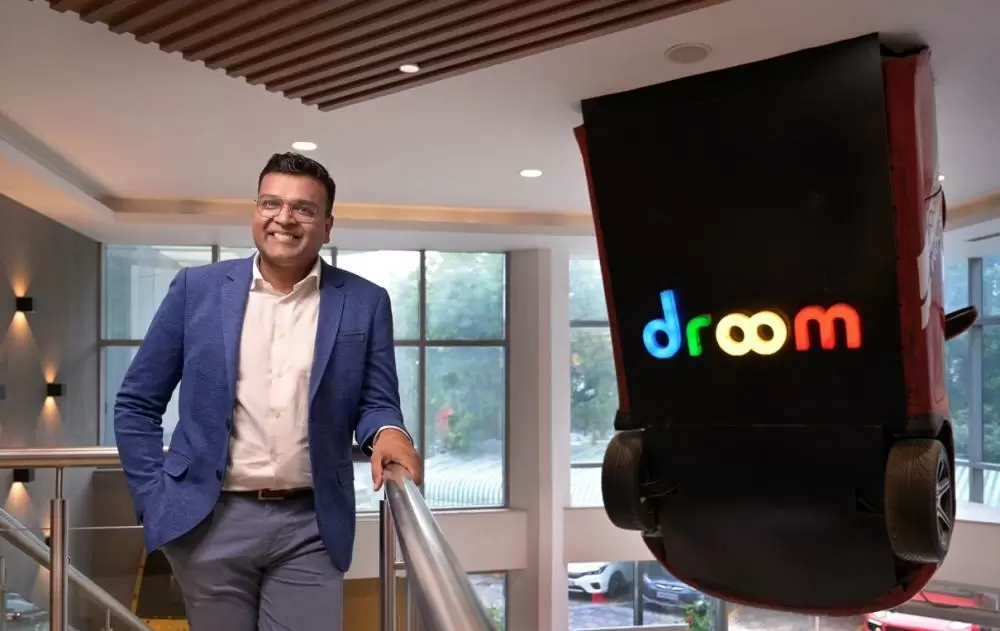 Sandeep is the only tech entrepreneur who has founded two unicorns in India
"I am the only tech entrepreneur who founded two unicorns in India," says Sandeep proudly. "I have developed the company with the highest standards of professionalism. Droom is now IPO bound."
Droom is an online automobile marketplace that deals in anything and everything that is on wheels. Starting from bicycles, scooters and bikes, to cars, trucks, tractors and planes, one can find everything at Droom.
They sell both new and pre-owned vehicles and operate besides India in Singapore, Malaysia, Thailand, the Middle-East and Europe.
As the proud CEO of the company says, "We sell everything from a Rs 4k FireFox Bicycle to a Rs 4.5 crore Lamborghini or Rolls Royce to a plane. It is the largest automobile platform in terms of revenue and geography.
"We have sold 4.3 lakh vehicles and are present in 1161 cities around the word." Today, the company has 350 employees with offices in India and Singapore.
But the success and glory came after the intense pain and humiliation that Sandeep underwent in the aftermath of the FBI case.
He vividly remembers the incident that took place on 28 July 2013 when FBI agents surrounded the car that he was in at San Jose, California, and produced an arrest warrant.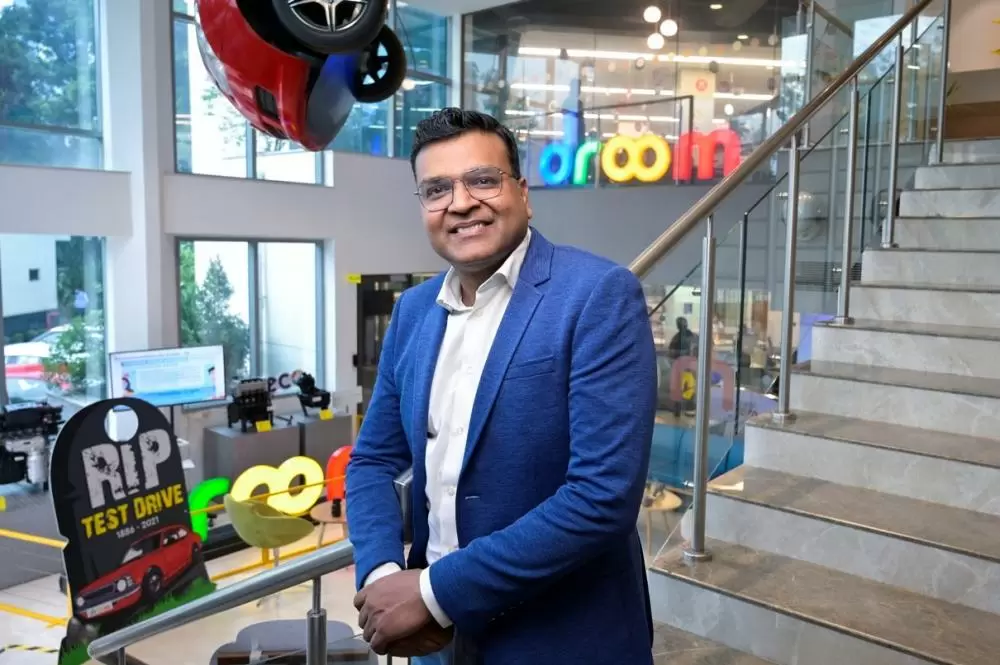 Sandeep remained in the US for around 15 months in connection with the FBI case before he was allowed to return to India
"They arrested and handcuffed me in front of my family. My children started crying. The police took me to Contra Costa Detention Centre on the outskirts of San Francisco," says Sandeep.
"I was kept in a cell from 7 p.m. to 6 a.m. There were around 32 other people in the cell, and most looked like druggies or alcoholics. There was just one stinky toilet in the cell.
"I called my wife from a collect call phone in the cell, but I barely uttered a word, I only cried."
The next day he got bail and the case was transferred from San Francisco to New York. But his passport was seized and he was asked to remain in the country.
"I remember what my wife told me, 'Sandeep, our reputation has been tarnished. Your name is on the cover page of every newspaper'," says Sandeep, who agreed to become a 'cooperating witness' in the case based on the advice of the law firm he had hired.
Sandeep sent back Radhika to India with his two young sons, Ahaan and Arjit in order to manage ShopClues
.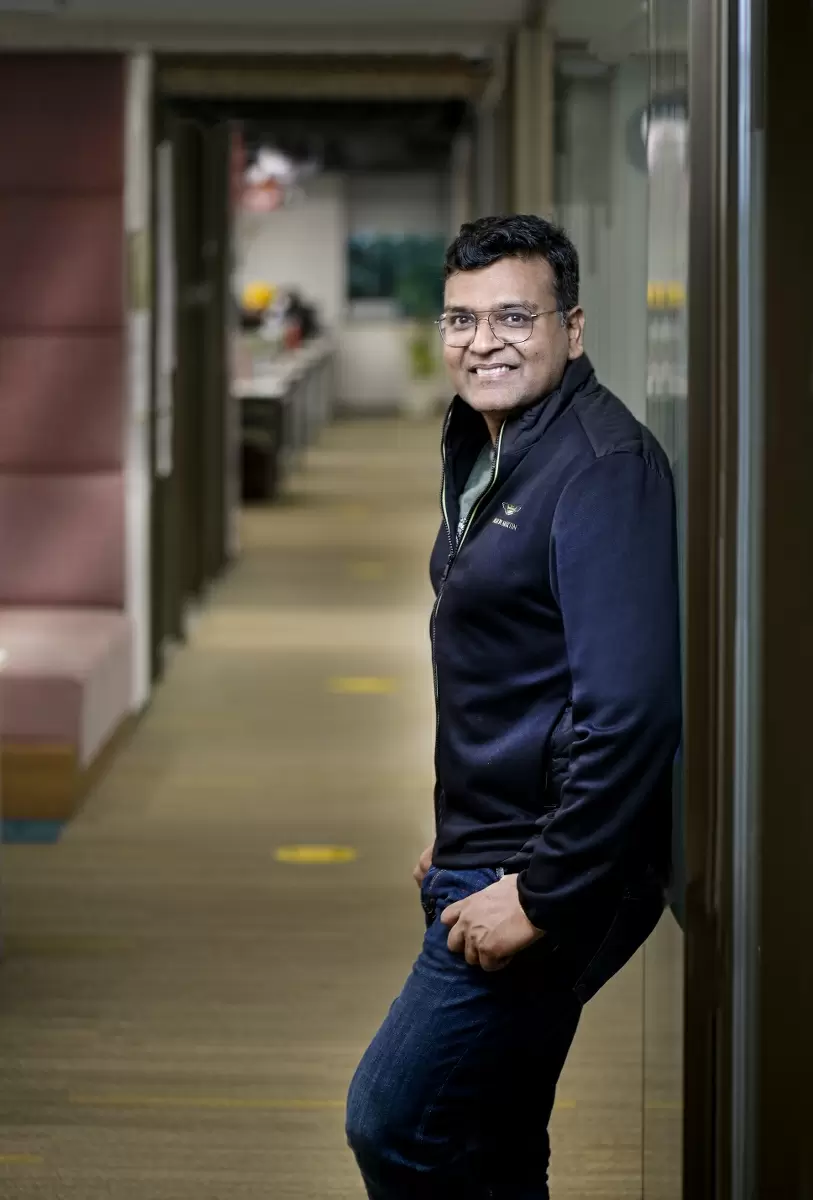 In the aftermath of the FBI case, Sandeep stepped down as CEO of ShopClues
For the next 15 months Sandeep used to visit the FBI office during the day in New York, and monitor ShopClues related work at night from his home.
It was the worst period of his life. "I stepped down and made one of my friends the CEO of ShopClues," says the 49-year-old entrepreneur.
"I started working as a full time consultant in the company that was my baby. Our investors didn't want me in the company because of the FBI case. My judgment was expected in January 2015. There were chances of financial fine, community service and jail as well."
However the judgment kept getting postponed until the next six years, and Sandeep was allowed to go back to India in the August of 2014.
"When I returned to India, I found my parents 10 year older than their age. My troubles had taken a toll on them," says Sandeep.
"They visited every place of worship suggested by anyone to see their youngest child free from the troubles in life. My elder son had a bad time in school, his classmates knew about my legal proceedings, and they teased him.
"People gave me dirty looks when I went for a walk in the society premises. But my friends and family remained with me. They were the ones who encouraged me in front of me, but cried later."
For Sandeep's parents, his rise and fall was a devastating blow. They had seen his growth from being a school boy who struggled to communicate in English to finishing his post-graduation from Mumbai's Institute of Management Studies and then securing his MBA from Washington University in St. Louis.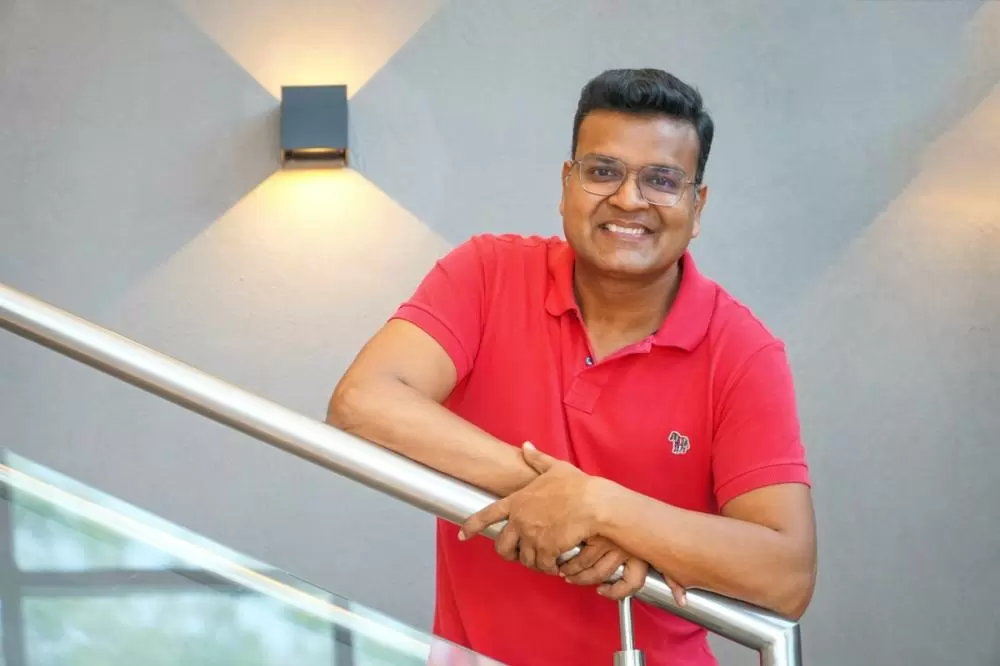 Sandeep hired talents from big companies such as Amazon and Google when he started Droom
Born into a middle class family as the youngest of four children, Sandeep spent his early childhood at Guhla, a village in Haryana about 105 km from Chandigarh and later at Kalka, a small town near Chandigarh.
His father had a transferable job since he worked as an engineer at the Public Works Department (PWD) of the Government of Haryana and the children studied in small schools in the places where he was posted.
But what his parents didn't realise was that their son would rise again and rebuild his reputation and business.
Sandeep raised several rounds of funds - $1 Million in June 2014, $4 Million in Oct 2014, $11 Million in May 2015 - to launch his comeback venture Droom with the support of investors who continued to repose their faith in him.
He secured another round of investments later - $20 million in May 2016, $20 million in May 2017 and $50 million in Oct 2018.
The company has a senior leadership team that had come from some of the big companies such as Amazon, Google, Uber, Walmart and Boston Consulting Group.
In February 2020, a US court dismissed all the charges against Sandeep.
On the personal front, Sandeep and Radhika separated in 2018. Their sons Ahaan, 19, and Arjit, 13, spend time with both the parents.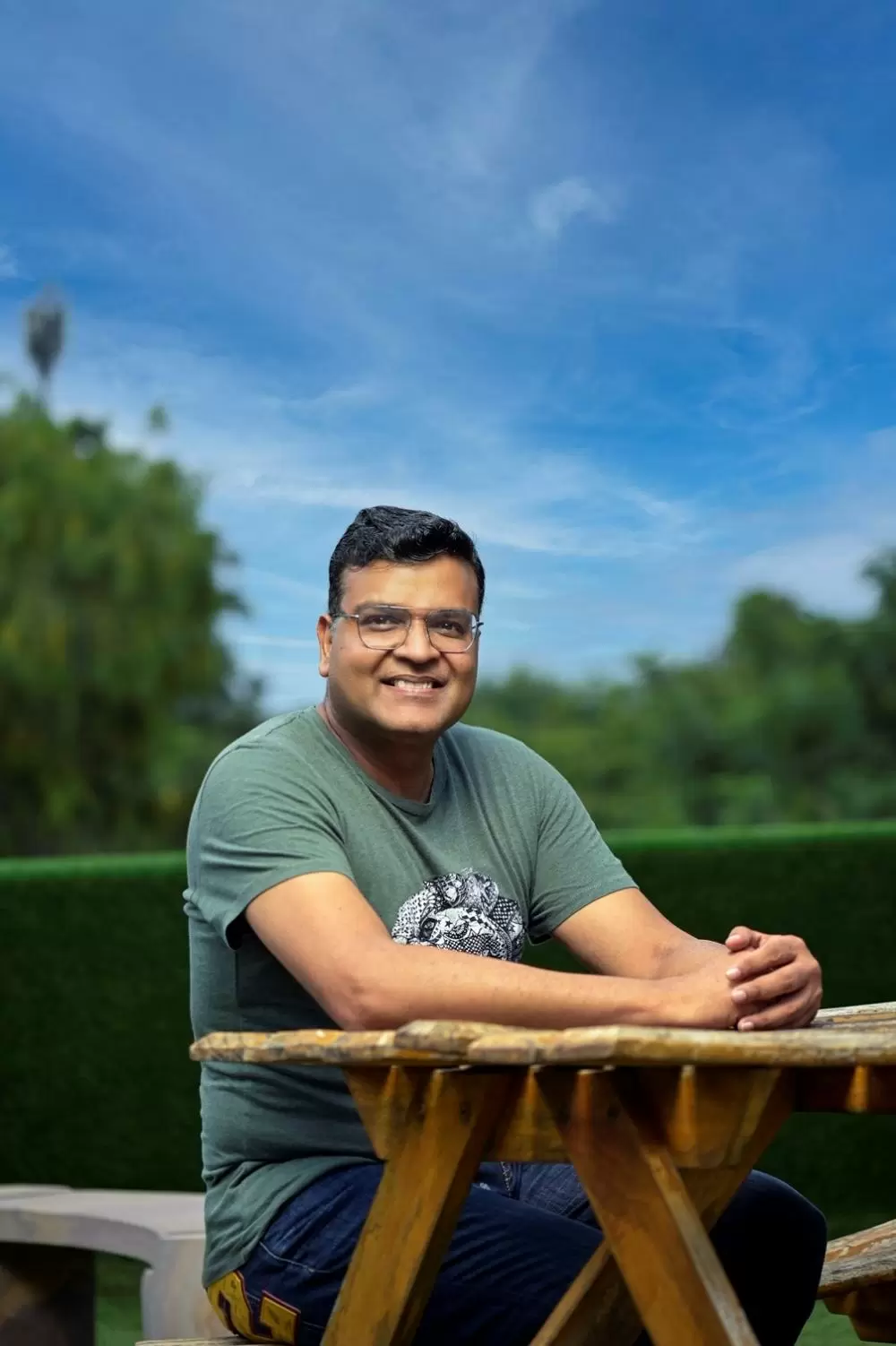 Sandeep loves gardening and has around 1000 plants at his penthouse in Gurugram
Sandeep likes to spend good quality time with the boys. He plays golf and squash, loves gardening, traveling, reading and writing.
He has also a written a book on his life, 'Fall Again, Rise Again'. He lives in a penthouse in Gurugram, and has 1000 plants. "I love to talk to them. And I am definitely in a good place in life now," he says.
His message to the upcoming entrepreneurs is - "Follow your passion and you will prevail. Don't do something because others are doing it. Don't switch plans frequently, stick to them. Life will never be a straight smooth line, so keep the humanity inside you intact and keep your spirit and hopes high." - ©
TWL
Wish to share your story?
Trending Now: