Challenging foreign brands he has built a Rs 151 crore turnover business chain from Surat
Sofia Danish Khan
&nbsp | &nbsp
27-June-2022
Vol 13&nbsp|&nbspIssue 26
Like many business scions, Bhagirath Sorathiya could have taken life easy had he joined his father's business in Surat, but he decided to strike out on his own and started a pharmaceutical business along with his cousin while he was in college.

Later, in 2014 at age 24 he left the company and started Dolphin E-Commerce, a company that sells an assorted range of products including home and kitchen appliances, treadmill, and gym cycle on ecommerce portals such as Flipkart, Amazon and Snapdeal.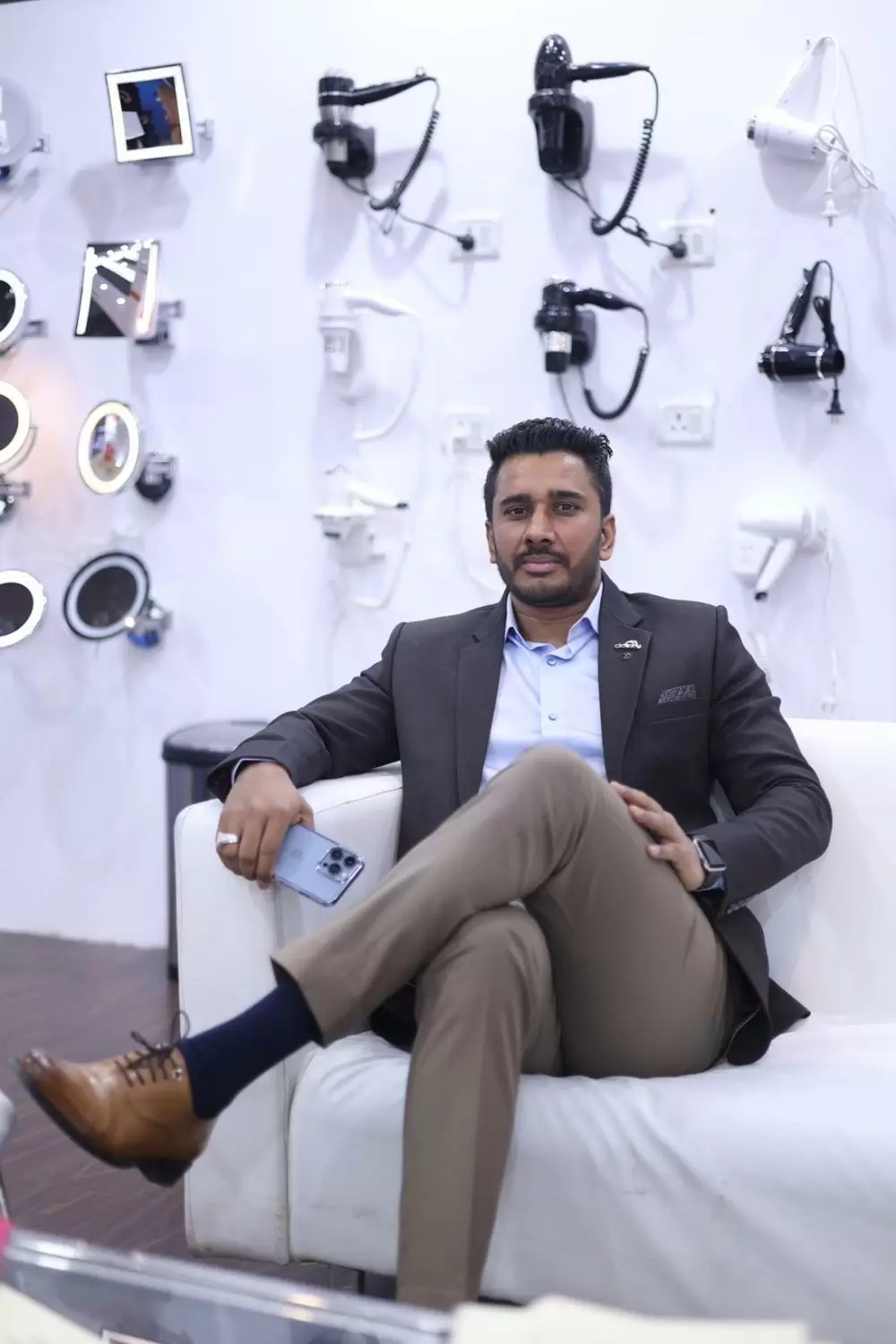 Surat-based Bhagirath Sorathiya launched Dolphy India in 2017 (Photos: Special Arrangement)

In 2017, he took a bold decision and ventured into a domain dominated by foreign brands and launched another company, Dolphy India Pvt. Ltd.
"The best of Indian hotels always used foreign brands to maintain quality, be it the washrooms or products like the electric kettle and the hair dryers," says Bhagirath, 32.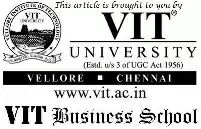 He points out that the products were both expensive and not readily available in the local market when the hotels needed them.
"They had to be imported and it would take up to four months to get the products. This made me think about entering this market and creating an Indian brand," says the Surat-based serial entrepreneur.
Dolphy manufactures hygiene products such as smart automated washrooms, sensor taps, automatic hand sanitizer dispensers, automatic urinal flushers and ULV Fogger Sanitizing Machines.
The brand has been witnessing 80-120% growth annually and achieved a turnover of Rs 96 crore in the last financial year, while Dolphin's turnover touched Rs 55 crore in the same period, accounting for a cumulative turnover of Rs 151 crore.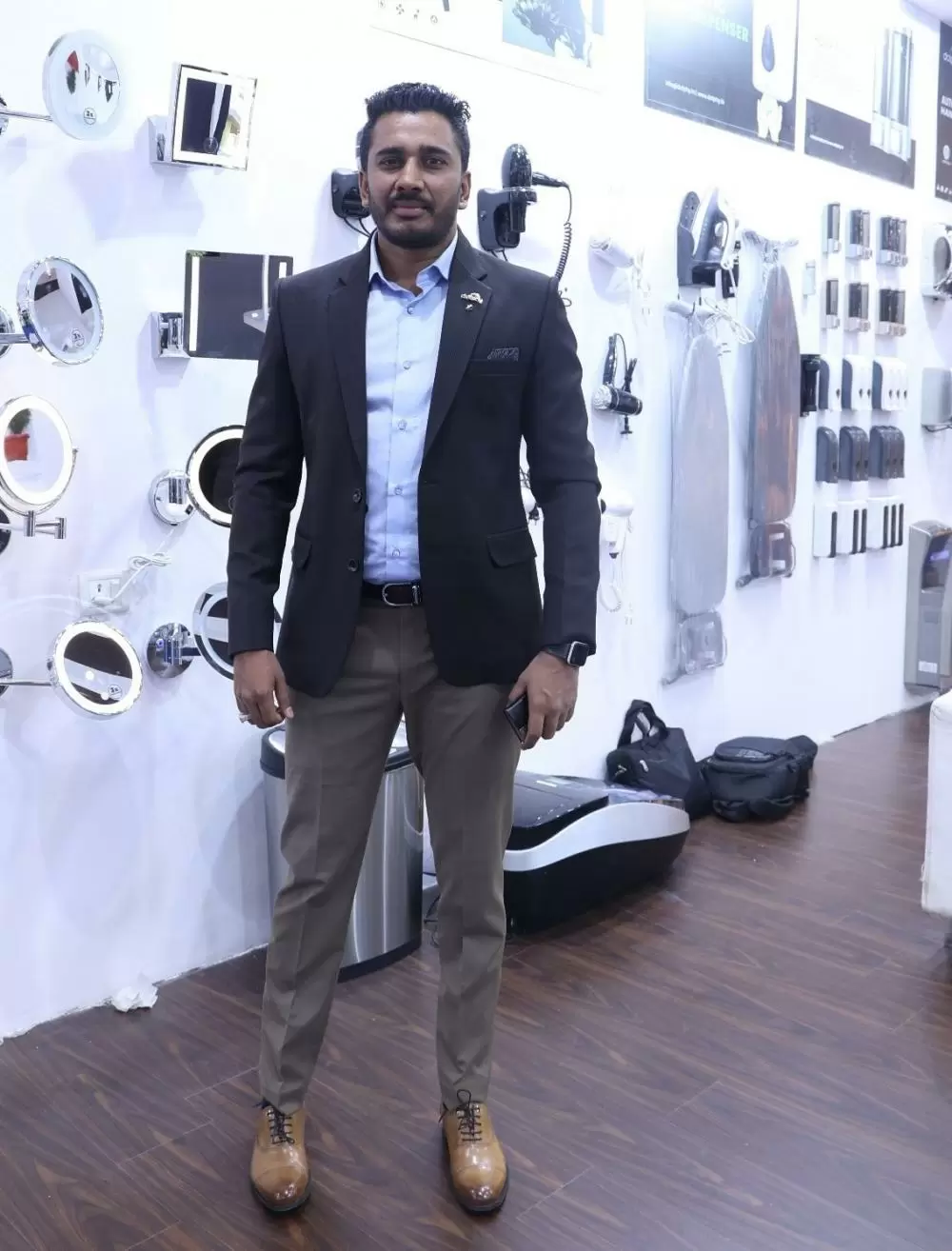 Dolphy has more than 200 products for the hospitality industry
With Dolphy, Bhagirath has stood up to the challenge posed by foreign brands and carved a niche for his brand in the market.
Targeting the three-star hotels initially, the company was launched at the Goa Food and Hospitality World Expo in Goa in 2017. He had invested about Rs 5 crore in the venture.
"My hotelier friends had forewarned me about the roadblocks I might have to face in the business," says Bhagirath, who was sufficiently cautioned about the hotel industry's reluctance to trust Indian products.
"We focused on developing quality products. We imported the materials from Hong Kong, UK, and assembled them in India, with relevant certification for premium quality."
But there were other challenges to deal with. "The biggest difficulty we faced was in getting the dealers. They wanted free products for display, high credit time of up to a year and also needed warehouse space," says Bhagirath.
"To overcome this, we opened our first sales office in Bengaluru in 2018 to cut out the distributors and deal directly with the retailers.
"Within a year we set up 10 more offices in cities like Pune, Hyderabad, Mumbai, Delhi, Chandigarh, Lucknow, Goa, and Gurugram." Their head office is in Surat, where they have a 50,000 sq ft warehouse.
In the first year the company achieved sales of Rs 17 crore. "It gave us the confidence to keep going. We realised there is scope for innovation in this industry," says Bhagirath, recounting the strategies he adopted to increase the brand's market share.
"We initially started with basic products like soap dispensers, and hair dryers, but after conducting a market research we launched around 200 products (that included washroom layouts, kettles, hand dryers, soap dispensers, paper dispensers, magnifying mirrors, toilet roll dispensers and automatic sensor taps.)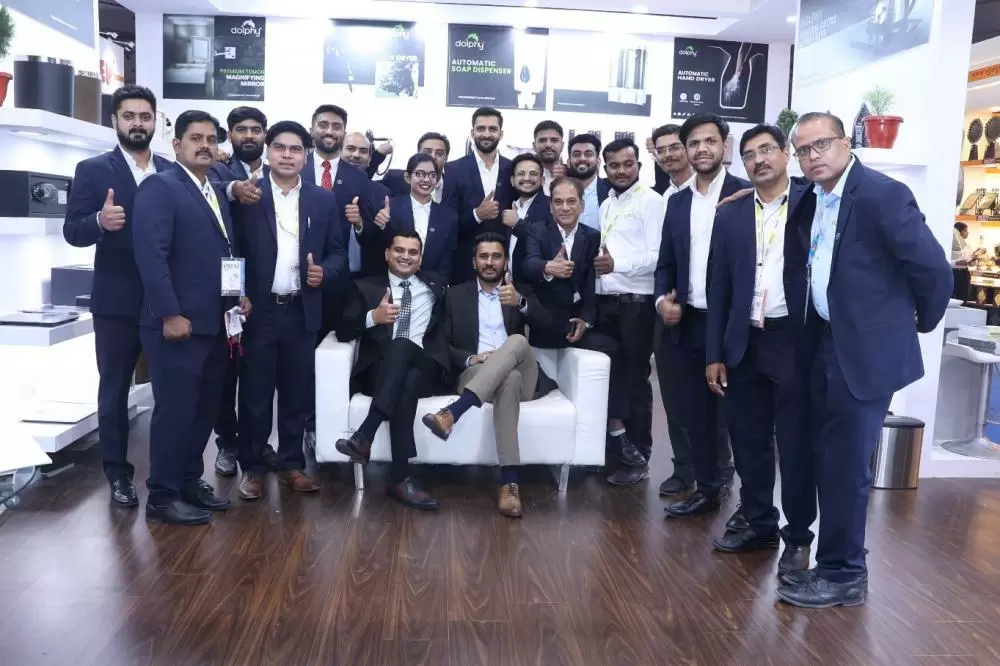 Bhagirath with his core team members in Surat
"Parallelly we built a team of 20 people who only focused on exhibitions and reaching out to newer avenues. In 2019 we went to Australia and launched our products there.
"We penetrated the Australian market and today we have slowly spread to New Zealand as well."
Not the one to rest on his laurels, Bhagirath looked for new opportunities. He realised that airports, malls and corporate offices can be great avenues for creating a new market.
"We formed a separate team to focus on commercial washrooms. We focused on the R&D and product development. Our team came up with new products and we focused on this (new) market," says Bhagirath, tracing Dolphy's growth in the market.
"By 2019 we tied up with INOX chain for washroom upkeep in their theatres for two years and recently renewed the contract with them. In 2020 we tied up with the Sarovar group of hotels."
They are now aiming to set up commercial washrooms all over India and are in talks with government departments including the Public Works Departments of Delhi and UP states, Airport Authority of India and leading five-star hotel chains.
They have also got the Samsung and Google offices in Bengaluru and Surat Diamond group among their clients. "We plan to spread to 10 more cities and venture into Singapore and Malaysia as well," says Bhagirath.
Bhagirath has lived in Surat all his life. His father Himmat Bhai Sorathiya was a diamond merchant and established Varni Group, a real estate firm based in Surat.
His mother Vimala Ben Sorathiya is a housewife and younger brother Vipul Sorathiya looks after the family business.
Bhagirath completed Class 10 from Sanskar Vidya Bhavan, and Class 12 from Kasturba Vidya Bhavan in 2006.
He then did BBA from J Z Shah Arts & HP Desai Commerce College and later went to R V Patel College to finish his MBA in 2011.
In 2008, while he was an undergraduate student, he along with his cousin Haresh Sorathiya started Dolphin Pharmaceutical.
"The company supplied antibiotic medicines first in Gujarat and later started exporting. We had 22 products, including Vitamin B12," says Bhagirath. "We were the sole suppliers of human albumin injection. We sold it for Rs 5000, directly to south Gujarat hospitals."
He left the company in 2014 because he realised he did not have the expertise in the pharma industry. He also wanted to use the knowledge he had gained from his MBA.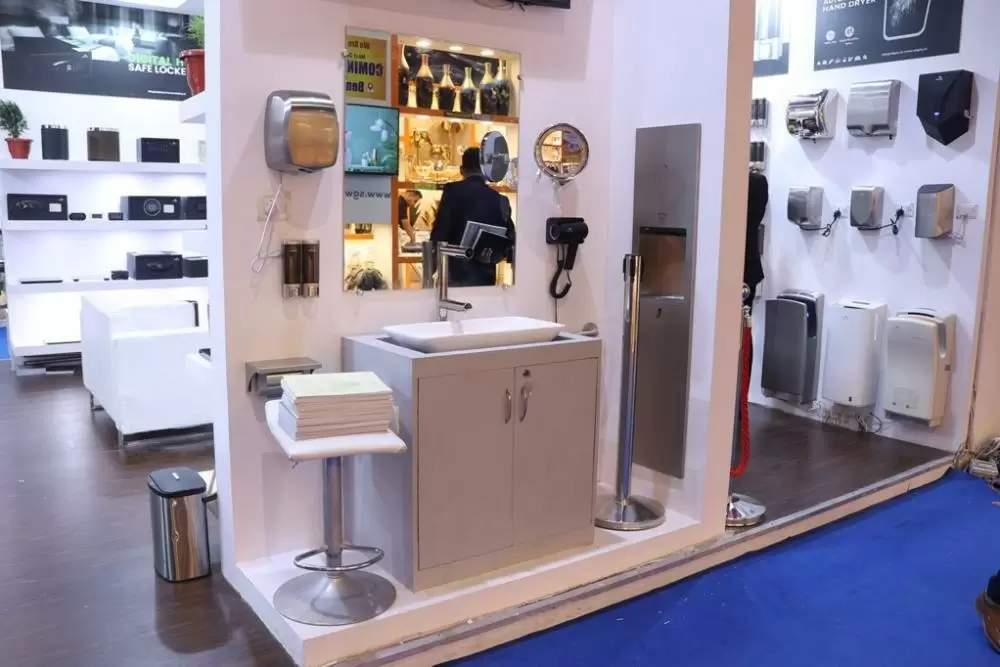 Some of the Dolphy India products on display
In 2014, he started Dolphin E-Commerce with an investment of Rs 5 crore and there has been no looking back since.
Today, Bhagirath employs more than 200 workers and is constantly looking at creating innovative products such as the 'hand dryer plus air purifier' to tackle bacteria in washrooms and the 'hand wash cum dryer' they have developed recently.
"I consider hand dryers as our strongest product, as it helped us to break into the market. We worked on its design and shape and it is available in 12 vibrant colors today," says Bhagirath, whose wife Bhavita is a homemaker.
The couple has two small children, Hriday, 5, and Jisha, 1.5 years old.
Bhagirath is a fitness freak and goes to the gym daily. He likes reading books and loves to travel.
Wish to share your story?
Trending Now: