Up for Grabs: Rags-to-riches entrepreneur offers 20% equity in his $1 Million turnover company
24-May-2022
Vol 13&nbsp|&nbspIssue 21
Vanan Online Services, a 12-year-old company offering translation, transcription, voice-over, captioning and subtitling services with offices in Chennai and Virginia, US, is offering 20% equity in the company on an investment of $10 Million.

"We are a debt free company and our revenue run rate in the last three years has been above the $1 Million mark," Saravanan Nagaraj, 38, founder, Vanan Online Service, told The Weekend Leader.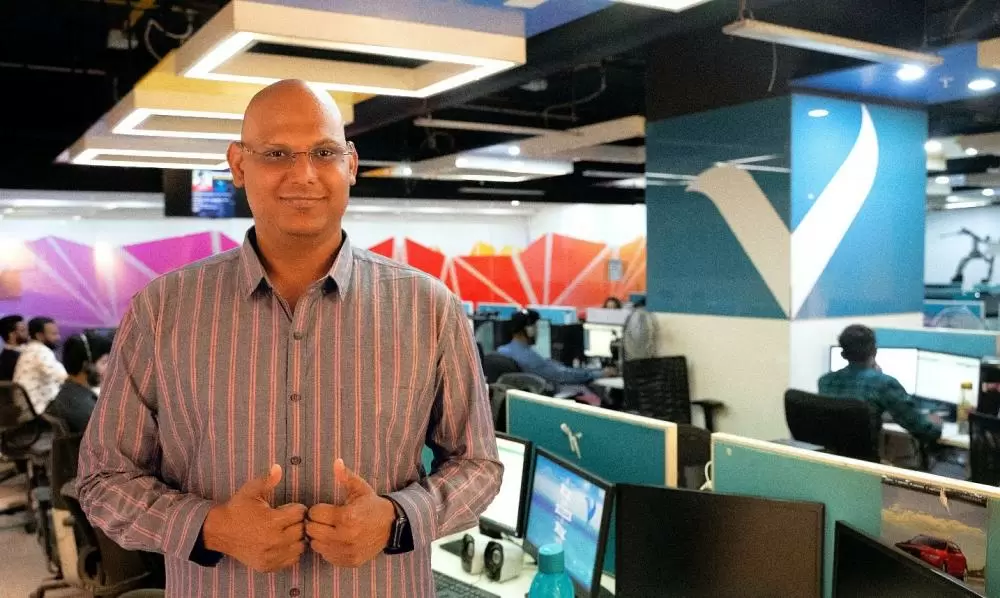 Vanan Online Services is offering 20% equity in the company on an investment of $10 Million (Photos: Special Arrangement)

"In 2020 we closed at $1.9 Million and in 2021 the turnover was $1 Million. There was a drop in revenue due to the pandemic. But in the current year our revenue target is $2 Million and by 2024 we hope to touch $4-5 Million."
The Backstory
Hailing from the small town of Virudhachalam in Tamil Nadu, Saravanan fought his way up after failing in Class 12 and starting to work from age 18.
Just like 'Vanan,' Saravanan had the modest of starts to his career as a computer science tutor at NIIT Chennai. (
Read his Full Story
)
His voracity in terms of business learning and knowledge management was built through stints as an executive with Airtel and later as a sales coach at Sutherland Global Services for a total of eight years before he went on to establish the brand of Vanan in 2010.
Saravanan explains on what basis he has made his valuation and speaks about the strengths of Vanan.
Target Market
The potential that the industry has long held is perennial with indications that the billions the industry yields will remain on an upward trend.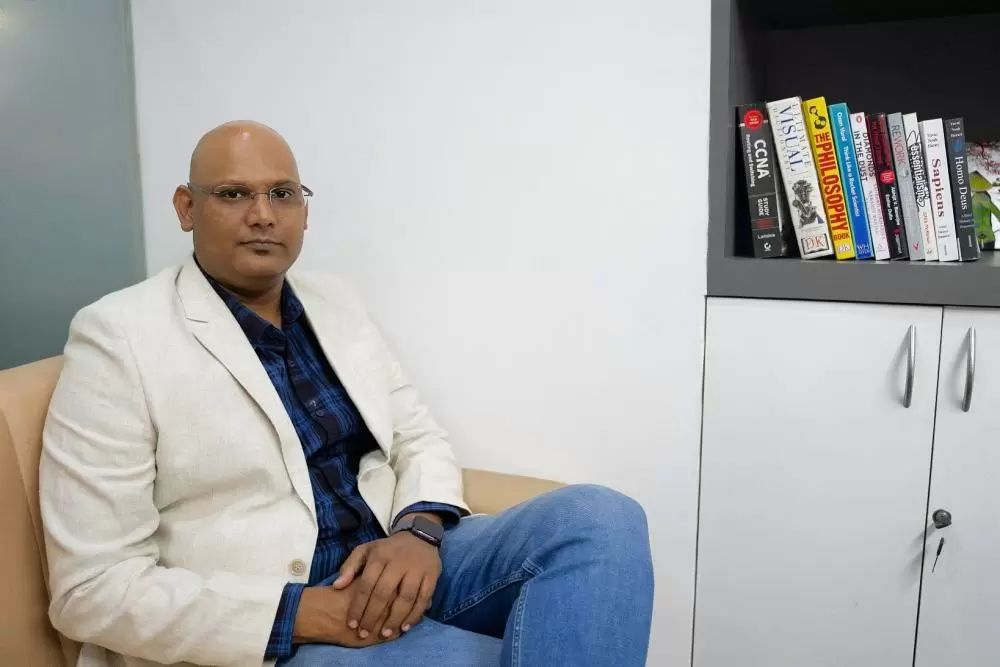 Our strategy centers around nimbleness and agility to keep up with SEO updates and changes

Google projections and latest industrial simulations indicate a present-day valuation of over a $100 million per year with captioning and subtitling alone.
The average order figures for translation, transcription and typing present astonishing return scenarios totaling over $1.58 billion as the clientele comprises of both individuals and businesses since any entity with a language-based requirement is a prospect to capitalize on. We already have a bunch of well-known clients like Netflix, Amazon, Google, Intel, NASA, General Electric, (the US) Internal Revenue Service for customized services.
Competition

Every service in our kitty is accompanied by a slew of competitors of every scale imaginable, whether it is translation or transcription centric companies based out of the American subcontinent majorly and to a certain extent globally.
But by our assessment over the years, the real competition has always been the ever-evolving market and the AI softwares, and we are gearing to embrace the changes.
Business Model

Our SEO business model so far has been in-house driven through self-optimized web assets to remain immersed in our verticals. In addition, we've ensured carte blanche when it comes to making strategic decisions within the company based on the latest and greatest algorithm shifts from Google.
Vanan Online Services is a debt free company
Our strategy centers around nimbleness and agility to keep up with SEO updates and changes. We are also taking steps to have a physical presence in many places across the US by partnering with small businesses to take advantage of Google searches that is now showing nearby places for any business related searches.
Customer Acquisition
Our customer acquisition has been exclusively in the form of Google led, Google based, and Google driven until now with noticeable success. Now our marketing team is also reaching out to customers directly.
The decade long success is the result of website optimization, increased traffic, and self -earned leads as SEO involves optimizing your site to rank better in the search results. Considering that 75% of people do not go past the first page of results, it is crucial that you optimize your page to get to the first page in quick time.
Investment Pitch
Our company is certainly debt free despite our recent relative financial setbacks largely in part due to the pandemic and also due to the changing Google SEO algorithms. The funding we seek is solely to boost infrastructure and revenue generation.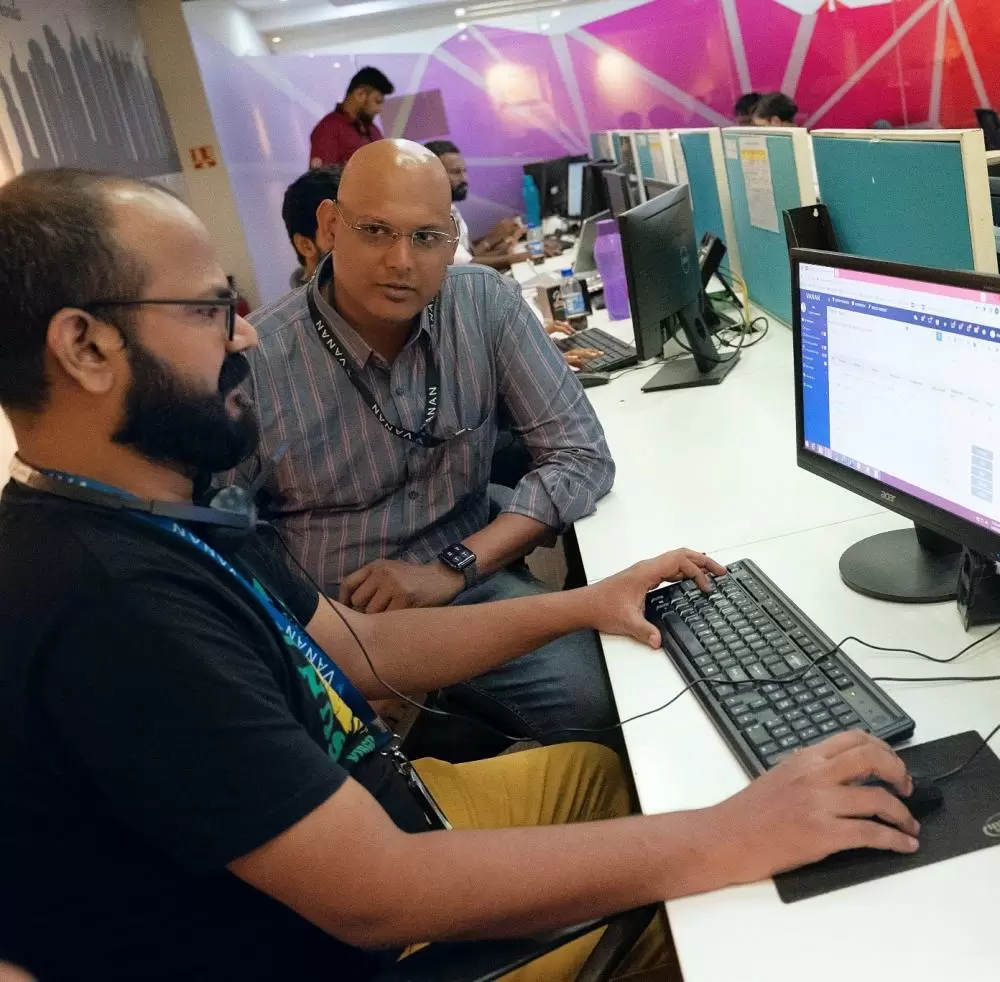 Our team is our strength, we believe in our team to the extent that it is not a matter of how but when we pull it off

The Team

The core of our team represents unity through thick and thin as our success despite our limitations can be attributed to the expertise of our executive and management team.
So yes, we believe in our team to the extent that it is not a matter of how but when we pull it off. Our first move towards the new business model involves the expansion of our current SEO team (digital marketing experts based out of the US), which will turn us into pack leaders.
The Future
Our ultimate goal is to become the Amazon version of Language services and the present piece of the pie in terms of revenue as well as market share is miniscule compared to the final version of Vanan we intend to see once we up the ante in the days ahead.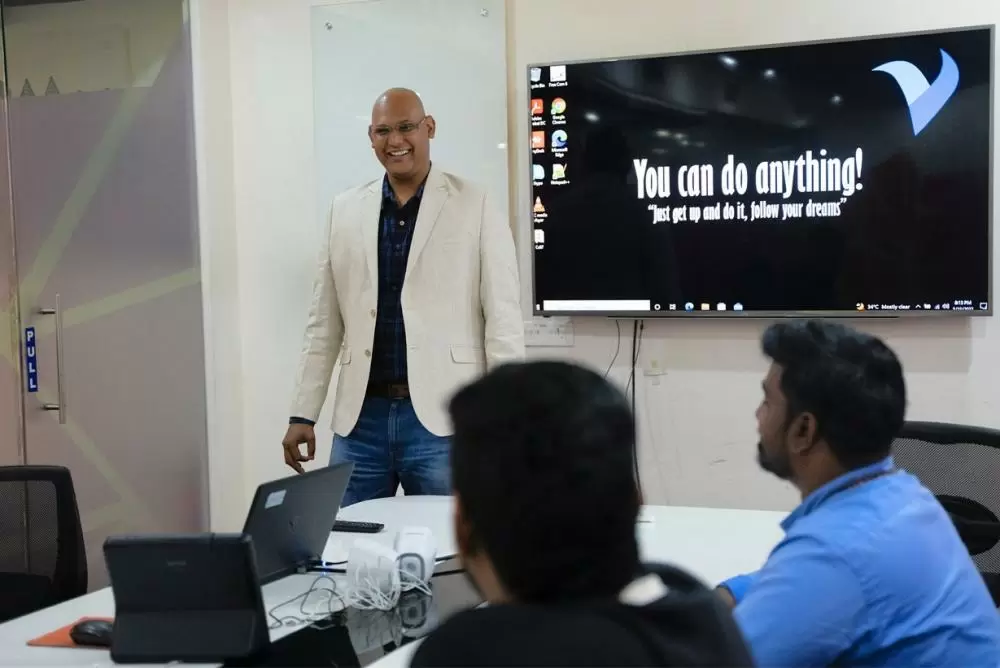 Vanan Online Services is projecting revenue of around $5-10 million in the next few years
Our scalability is on par with any form of market competition in terms of expertise (In India & US) and once the technological limitations due to lack of funding stand removed Vanan shall enter a period of revenue realization ranging from $5 million to $10 million.
Our 5-year projections were formulated based on numerous research simulations and extensive understudy with the sole objective of transforming Vanan into a mainstay of the global language-based services industry. - TWL Bureau
Up For Grabs features businesses that are offering equity to investors. To get featured, write to desk@theweekendleader with the Subject: Up for Grabs
Wish to share your story?
Trending Now: