Refusing to leave his village, he built a Rs 3,000 crore real estate inventory spread across Goa
Vidhi Bubna
&nbsp | &nbsp
21-May-2022
Vol 13&nbsp|&nbspIssue 20
You may have heard stories of people from villages going to cities and making it big in life. But in Goa, Suraj Morajkar remained in his village Saipem and became a successful realtor, builder, and hotelier riding the wave of the real estate boom that swept the state in the 1990s.

Suraj is known in Goa for the luxury homes he has built for celebrities like actors Neha Dhupia, Chunkey Pandey, cricketer Yuvraj Singh, designer Ritu Kumar, Eicher Motors MD, Vikram Lal, and former CEO, Café Coffee Day, Naresh Malhotra, to name a few.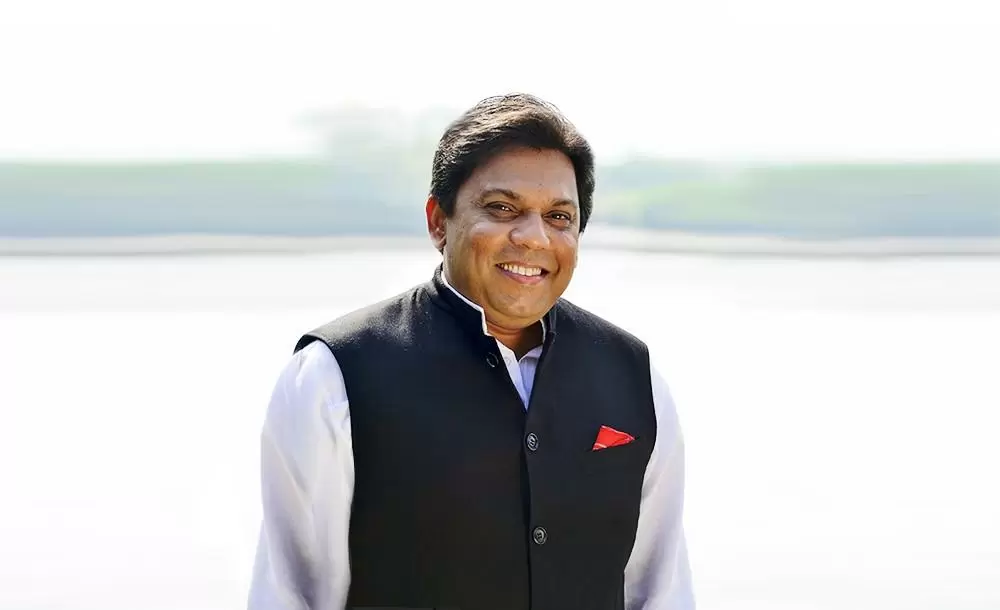 Suraj Morajkar started Sun Estates Developers as a proprietorship firm with Rs 90,000 in 1996 (Photos: Special Arrangement)

He also owns two luxury hotels Sol De Goa and Hilton Goa Resort. Interestingly, he has built Hilton in his very own village, where he had grown up as a kid playing cricket with his friends and later did part-time work as a data operator in a local courier shop and also ran a PCO (Public Call Office).
Suraj started Sun Estates Developers as a proprietorship firm with Rs 90,000 at age 24 in 1996. He then converted the company to a LLP after his marriage with Nilima in 1999.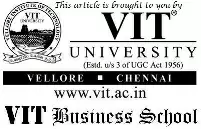 In the last 26 years, Sun Estates has completed projects worth more than Rs 3000 crore. The company's turnover in the last financial year was Rs 250 crore.
Suraj had got into real estate business by chance when a friend sought his help to sell a property. He grabbed the opportunity and made a successful sale and there has been no looking back since.
"When people ask you to play rugby, you just go out and play, even if you know nothing. You will learn the rules gradually", says Suraj, recounting his journey as a realtor that began in the mid-1990s.
Suraj is the eldest among four children in the family. His father had a small job in a courier shop in Saipem.
Suraj has built properties across Goa
In his early years, Suraj lived with his maternal grandparents in South Goa in a village called Quepem, around 60 km from Panaji. He studied in a Marathi medium government school till Class three.
"In school, I had friends who came from rural backgrounds," says Suraj. "Their parents were mostly farmers. My neighbor back then grew up to be a popular cricketer, Avdhut Amonkar, who played for Goa."
He then moved to live with his father in their ancestral home in Saipem, where he studied from Class four to 12 at Don Bosco High School and later did his B Com from SS Dempo College, Bambolim.
As a 16-year-old, Suraj left Goa for the first time when he went to attend an inter-school sports competition at Bengaluru. He represented his school in 100 and 200 metres athletic events.
While the outside world impressed him, it also made him aware about the unique culture of Goa. "I realized the world is much bigger than Goa, but I also knew Goa was really paradise. I felt the need to preserve local Goan heritage, because I knew it was rare and unique," says Suraj, whose buildings reflect this emotion.
Most of his peers from Saipem had big dreams. Some wanted to move to other states and find jobs there, other privileged ones even thought of moving to the US. But Suraj always wanted to stay back in Goa.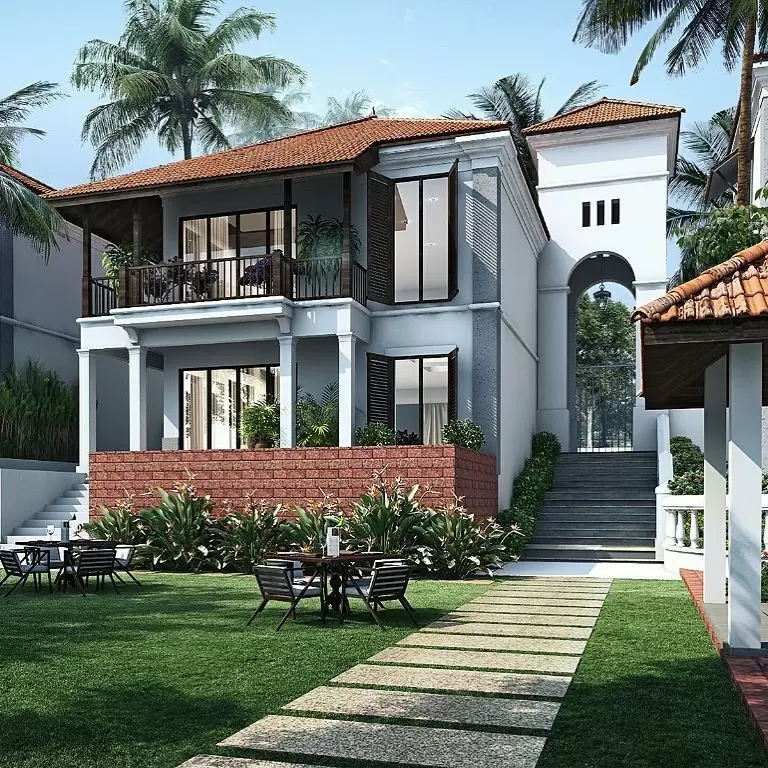 Suraj has built luxury homes for many celebrities in Goa
"I couldn't afford a Harvard MBA or an expensive education," he says. "I always wanted to learn more. I learned to jump in the water and swim on my own. I had some mentors who guided me along the way. They saw me and thought I was a boy with hunger for learning."
While in college, he started earning doing part-time jobs and playing cricket.
"I played cricket for clubs and worked at the courier company from 6 pm to 9 pm," he says. "I got Rs 400 per month at the courier shop and Rs 100 on days whenever I played cricket."
The owner of the courier shop also ran a PCO, which was big business in the 90s, where people flocked to make long distance calls in the absence of telephones in majority of homes in the country.
Suraj worked out a deal with the owner and set up his own PCO unit at the shop with an investment of Rs 15,000, which he raised from family and friends.
He built a good network of connections at the PCO. "People came to me when they wanted to talk to their loved ones. Life was slow then and I connected with a lot of people and won their trust," says Suraj.
In 1995, Suraj helped a friend who was trying to sell his land near Candolim beach by building a Duplex Apartment on the property. His investment in the project was the idea and execution of the deal and he got his financial reward.
The next year he registered his company and started with four employees from a 500 sq ft office. That one project led to another and he began to get projects from around the country, as people were looking to invest in Goa.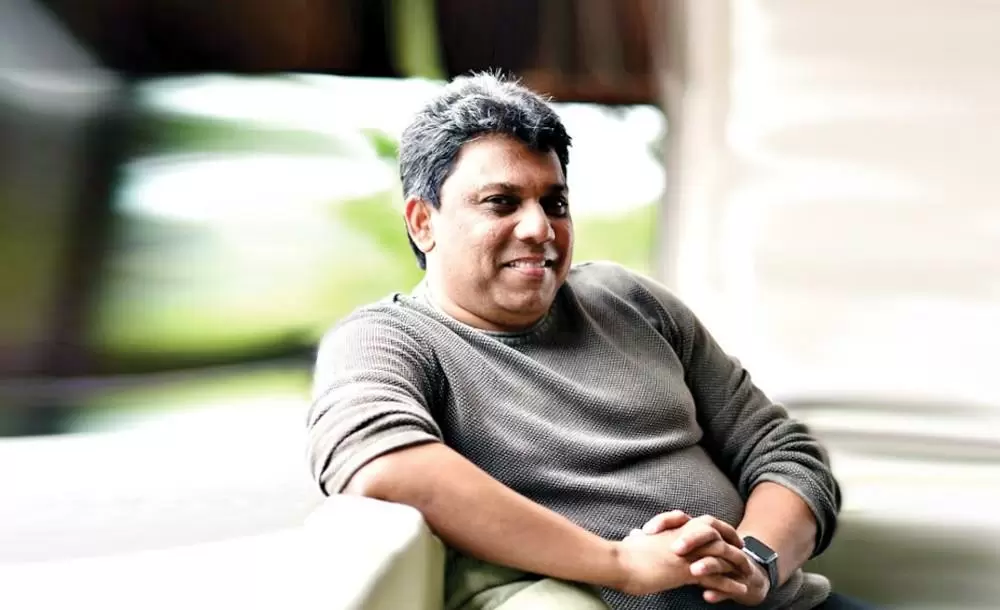 Suraj developed Sol De Goa, a boutique hotel in 2010 and later built Hilton Goa Resort in his village
"In real estate, everything depends on trust," says Suraj, who won the confidence of many customers and his reputation grew by word of mouth.
In 2010, Suraj developed Sol De Goa, a posh boutique hotel, close to Sinquerim Beach and about a decade later completed the lavish and sprawling Hilton Goa Resort at Saipem.
For Suraj every project is close to his heart. "A house is like a movie. The location is the script. The architect is the cinematographer and buyers are the cast. We need to ensure that the entire movie is right and fits into the ethos of what Sun Estates represents," he says
Sun Estates now has 350 employees with four offices across Goa.
Suraj lives in Goa with his wife, Nilima and two children in a huge 7,000 sq ft house in Saipem. He is grateful to his wife for having crafted his personality and creating a sense of balance in his life.
His daughter, 18, and son, 16, are studying in a leading international school in Bengaluru. He teaches his children not to take anything they have for granted, and to treat all employees of the company with respect.
"Kids should be humble and have a beautiful mind," Suraj reflects.
Suraj is also into giving back to the community and doing social work, but chooses to stay silent about it.
Suraj with his wife Nilima
He is vocal about being a patron at the Serendipity Art Festival to promote art in India and also about helping to rebuild a school in his village. He also has plans to create a trust to help village boys in Goa get a deserving education, one which he missed out on because he could not afford it.
Despite his achievements, Suraj chooses to be humble. "I learned from some of the most self-made people to be humble and that's my biggest learning. When a journalist once asked me if I am afraid of risk, I answered, 'I came to this world with zero bank balance, what is risk?'
"Trust and integrity are the two biggest things. Not money. Always remember that," says Suraj keenly.
Wish to share your story?
Trending Now: