How a 22-yr-old took his family business to a turnover of Rs 1,143 crore in 10 years

Tamanna S Mehdi
&nbsp | &nbsp Hyderabad
08-January-2022
Vol 13&nbsp|&nbspIssue 1
Joining the family business as a 22-year-old, Vamsi Gaddam has taken Hyderabad-based Visaka Industries Ltd. to new heights, diversifying into eco-friendly products, including a revolutionary solar roof-panel, and taking its annual turnover to Rs 1,143 crore in 2020-21.

He has also launched his own electric bike startup, Atumobile Private Limited, which is close to touching a turnover of Rs 6 crore in its first year.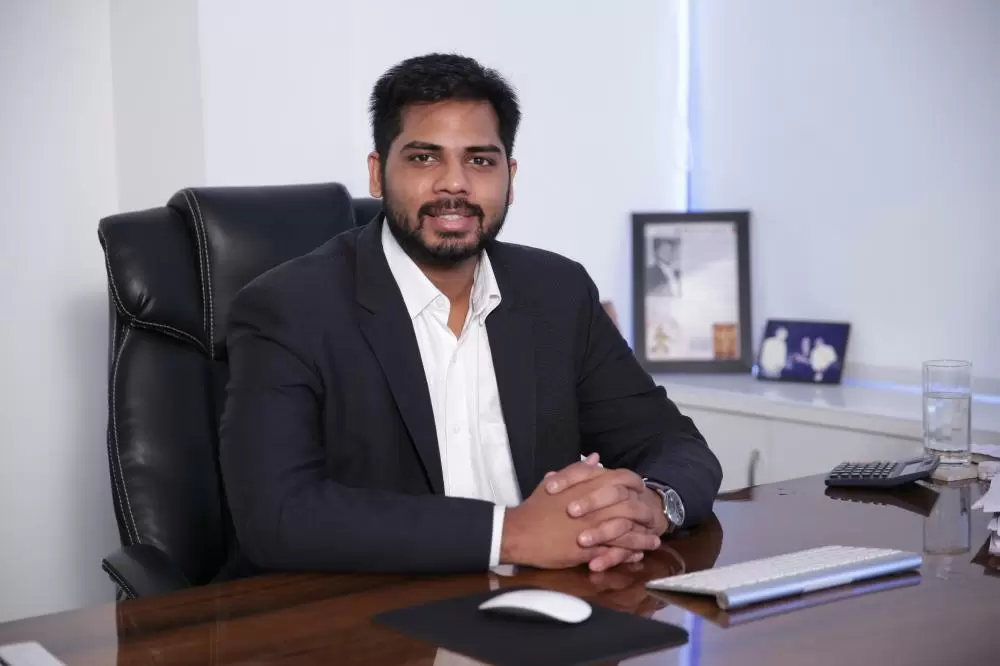 Vamsi Gaddam, JMD, Visaka Industries joined the family business at the age of 22 (Photos: Special Arrangement)
Vamsi, now 32 years old, started his career at Visaka Industries in 2011 as a management trainee after his graduation in science from Purdue University, USA, in 2010.
After two years, he was promoted as a business strategist. He was then elevated in 2017 as joint managing director to spearhead the organisation.
In 2018, Vamsi launched 'Atum' – named after an Egyptian Sun God - a product that is both a roof and a solar panel.
Atum generates electricity and is a completely integrated, seamless solar roof made with poly or mono-crystalline solar cells and cement boards.
"It is a highly durable roofing material making it the world's first solar panel which can be directly used as a roof. It's been patented in India, South Africa and the USA, with patents pending in China and Europe," says Vamsi.
"It provides a sleek and simpler integrated solar roofing system that increases energy generation by 20%. Though it is thinner than a Macbook, it can bear loads up to 300 kg per sq ft."
With their target customers being warehouses, hospitals and other industries, Atum is closing in on Rs 20 crore sales during FY 2021-22, which is more than a 2x increase from the previous year's sales of Rs 7 crore.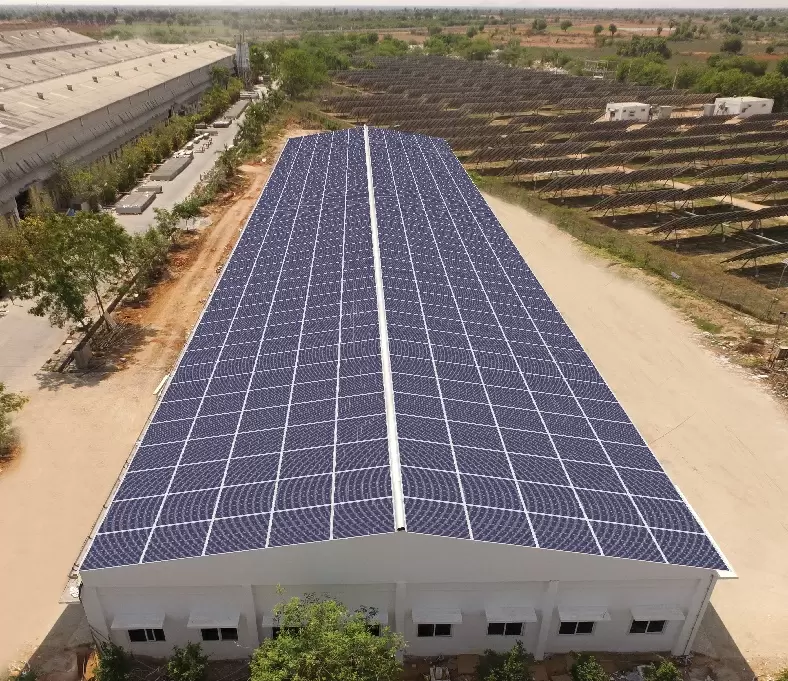 Atum solar panels can be directly used as a roof

"We have deployed 5 lakh sq ft across the country, and have projects in Dubai, South Africa, Kenya and Bhutan," adds Vamsi.
Started in 1981 as a cement-roof manufacturing company by his grandfather Late G Venkat Swamy and his father G Vivekanand, who is chairman of the company, Visaka has come a long way since and has diversified into textiles, cement fibre boards and solar roofs.
The company's 'Vnext cement fibre boards' is an eco-friendly alternative to plywood for building exteriors and interiors.
Vamsi played a key role in popularising Vnext boards, which is intended to provide an alternative to the construction industry's dependence on wood-based products such as plywood.
The company estimates that by introducing Vnext product in the market it has saved about five million trees from slaughter and around 90,000 tonnes of CO2 emission.
"Made of plywood and gypsum plaster, VNext provides resistance against termite, water and fire and lasts for 50 years. What's more, it costs just half the price of plywood," says Vamsi, who is keen on promoting the product.
Vnext, which brought in revenue of Rs 36 crore when he joined the business in 2011, accounted for Rs 200 crore worth sales in FY 2020-21.
Vamsi has made plans to double the sales annually in the next three years to Rs 500 crore by 2022-2025.
"From selling 1,000 sq ft per month in 2011, we now sell over 1 crore sq ft per month through 12,000 selling points nationwide and we also export to 30 countries," shares Vamsi.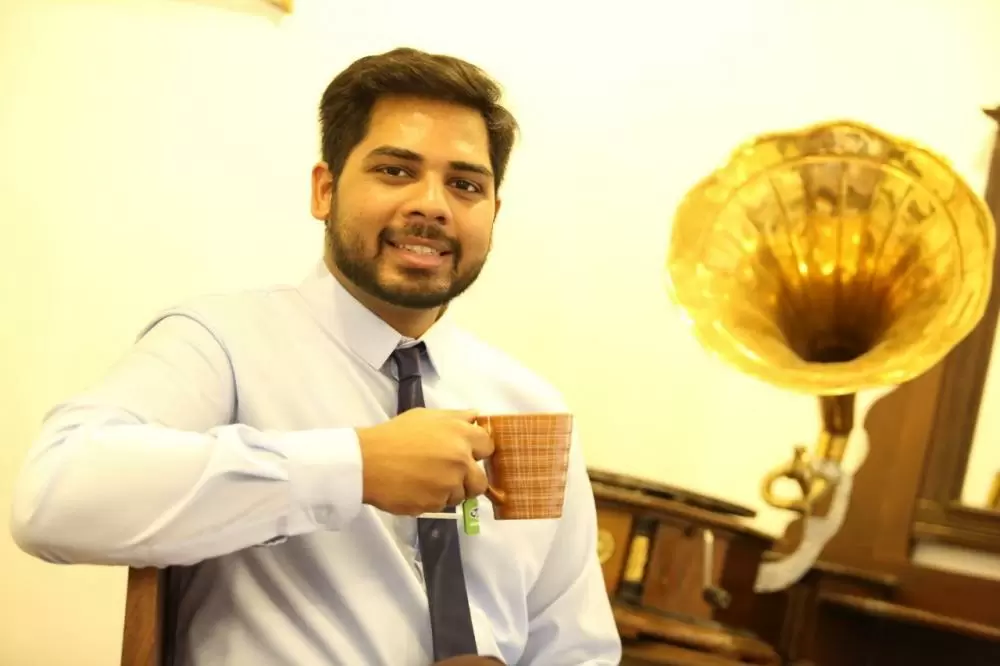 Vamsi launched his electric bike startup in 2020
With an investment of around Rs. 300 crore, they will be opening their fourth plant soon to increase production of Vnext.
Meanwhile, continuing his pursuit as an eco-entrepreneur Vamsi launched his own electric bike startup, Atumobile Private Limited, in 2020 with an investment of Rs 1.5 crore.
Last year, the company launched Atum 1.0, a new generation electric bike, at an introductory price of Rs 50,000 which has now gone up to Rs 55,000.
The bike can run up to 100 km on a single charge at a top speed of 25 km/h and you don't need a driving license to ride it.
Vamsi says they would touch a turnover of Rs 6 crore this year.
Under Visaka, keeping in view of the expected boom in electric vehicles, Vamsi has also launched ATUM Charge, a chain of charging stations for e-vehicles.
"This is a unique self-sustaining solar-powered e-vehicle charging station which will be set up across India, and in other parts of the world, to support the movement to promote the use of electric vehicles," he says.
They have already set up 25 charging stations across the country, with 10 of them in Hyderabad alone.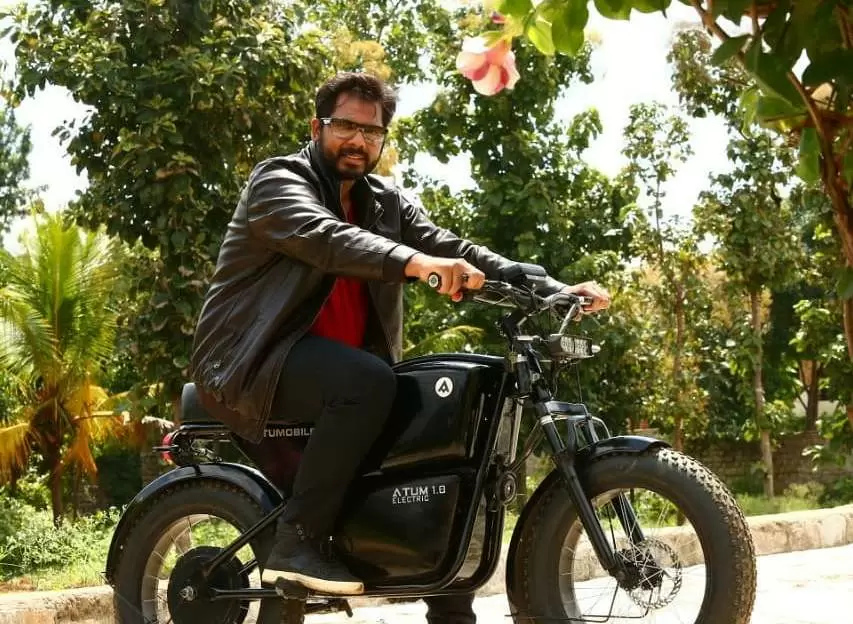 Atum 1.0 can run for 100 km on a single charge
Known for his social responsibility and eco-conscious business approach, Vamsi aspires to promote the use of green innovations that act as a carbon offset.
As part of his efforts to promote sustainable thinking and living, he also hosts a talk show, Connecting Changemakers on his Youtube channel, 'The Vamcast'.
It brings people who are eager to create a positive impact on the environment to have an invigorating colloquy on the environmental needs of the moment.
The young entrepreneur is a firm believer that sustainable products are the right way forward towards a sustainable and green planet.
"By entering sustainable business lines such as cement fibre boards and solar roofs we are ensuring that we remain relevant in the future, where sustainability and eco-friendly technologies, products and services will be preferred by consumers and favourably looked upon by investors and regulators," he says.
Vamsi shares that the key ingredient of his business philosophy is to ensure self-reliance for the country.
"My advice to budding entrepreneurs would be to look at opportunities which are not only profitable but which can provide employment and growth opportunities while contributing to building a greener, sustainable tomorrow," he says.
Visaka Industries Ltd. is publicly listed both on the National Stock Exchange and the Bombay Stock Exchange.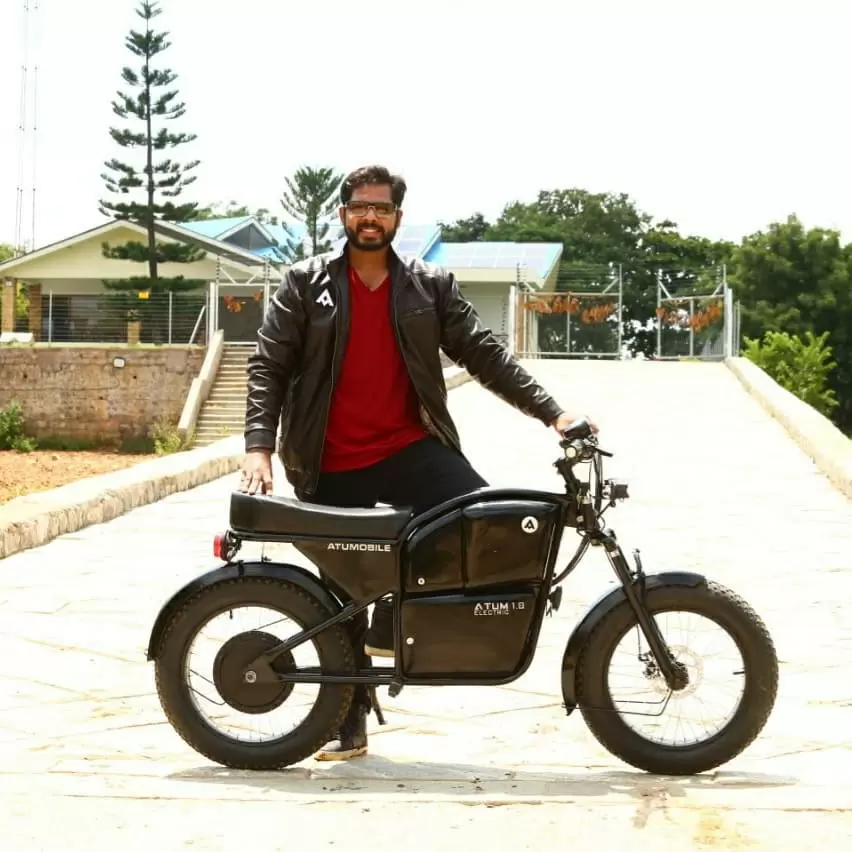 Vamsi believes that businesses must focus on building a sustainable and greener planet
They have a pan India presence with 14 manufacturing units, 13 marketing offices and a country-wide distribution channel with over 7,000 dealer outlets.
Looking back on his journey at Visaka, Vamsi says that over time he has been able to change the traditional and conservative mindset of his family by convincing them to enter new markets and launch innovative products.
"Naturally, when I joined, the existing team had many transitional queries, but I was able to prove my credibility and today, in the business, it's a beautiful blend of experience with today's thought process," he says.
A passionate innovator and entrepreneur, Vamsi has indeed catalysed Visaka's transformation to becoming one of India's leading sustainable building material providers.
Wish to share your story?
Trending Now: