How an 18-yr-old joined his family business and built it into a Rs 170 crore turnover company
Sofia Danish Khan
&nbsp | &nbsp New Delhi
03-November-2021
Vol 12&nbsp|&nbspIssue 44
It takes a lot of passion and drive to build on the foundation laid by your parents in a family business.

Paras Kumar did it exceptionally well when he took over the reins of Delhi-based Hathi Brand, the family owned company, makers of chana dal and atta (flour), at the age of 18 in 2009. He was doing his B.Com in Delhi University through Open School at that time.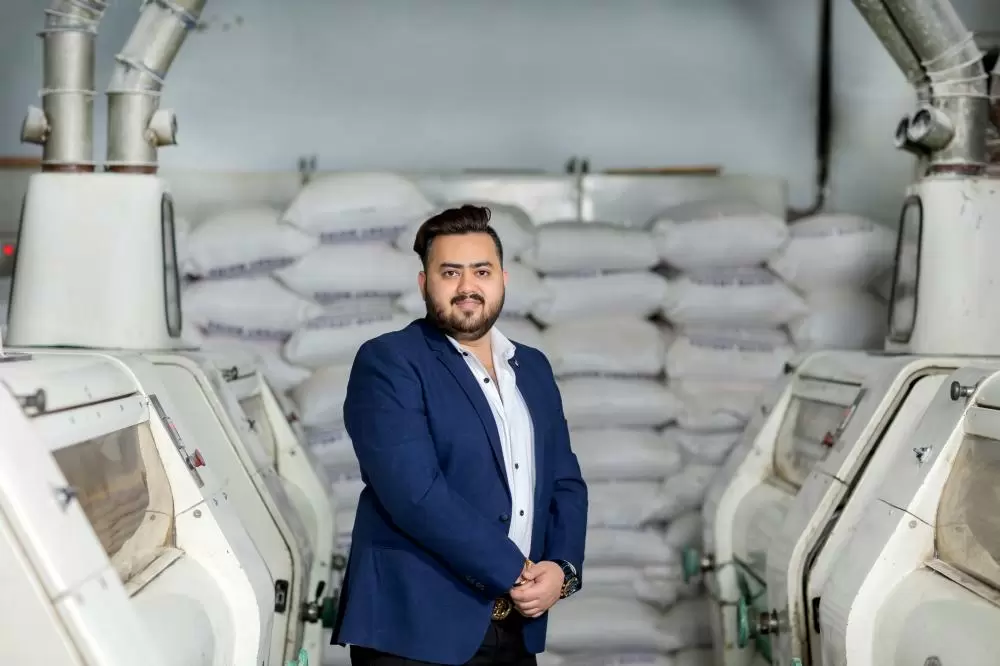 Paras Kumar joined Hathi Brand at the age of 18 and developed the business introducing more products (Photos: Special Arrangement)

"I entered the business with a vision to expand and invested about Rs 20 crore to set up a semi-automatic plant for maida," says Paras, explaining how he took the company from the level of Rs 50 crore turnover in 2009 to Rs 170 crore turnover in FY 2020-21. The company today has a workforce of 150 people.
"The unit became operational in 2010 and we soon got into production and sales of maida, sooji, dalia, besan, and poha." When he joined in 2009, the company was selling only channa dal and atta.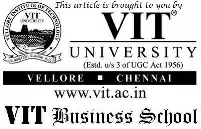 Hathi Brand has a legacy that can be traced back to the pre-partition days. Paras's grandfather Jugal Kishore started selling gram, pulses, and gram flour in Lahore in 1942 and migrated to Delhi during the partition.
He set up a flour mill in Lawrence Road, with a wholesale outlet in Naya Bazar at Lahori Gate. His son Jagmohan Kumar, Paras's father, joined the business in 1972, when he too was just 18.
"Initially, we sold chana dal and later introduced atta too. Sorting, cleaning, and packaging of the dal were done at our mill in Lawrence Road," says Jagmohan.
"We sold about 400-500 gunny bags of chana dal and atta daily at our shop. When my father asked me to look after sales at the counter, I took the role seriously and soon became the face of the brand.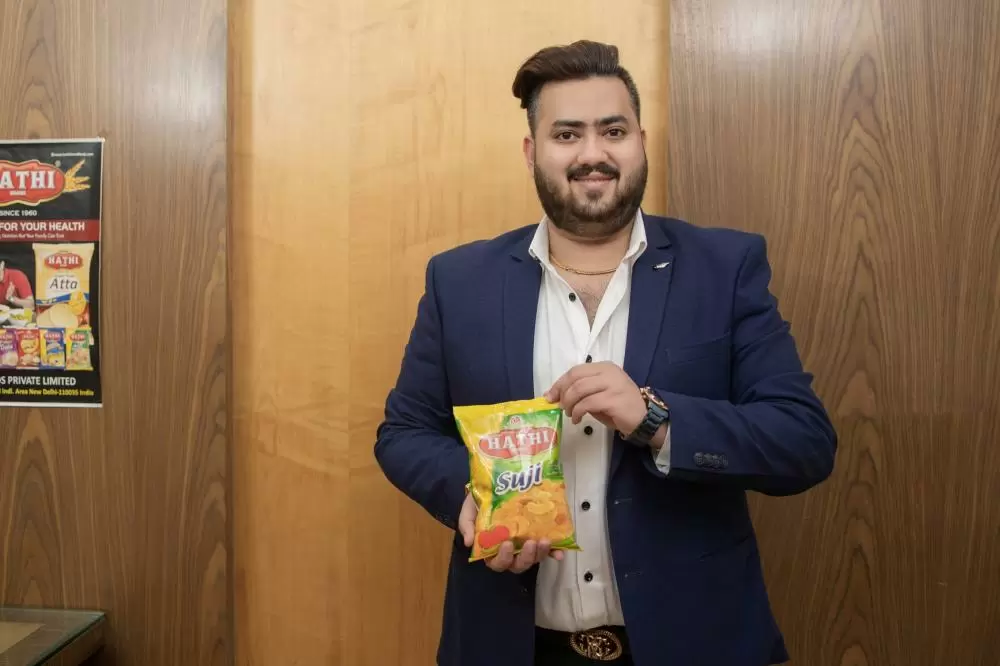 Hathi Brand began exports since 2018
"I was so popular amongst customers that they would go back without purchasing if I was not available at the shop. They would return later when I would be sitting in the shop."
Jagmohan used to visit the shop daily till about 2000. Then, he turned his focus on the mill as wholesale distributors wished to buy directly from the factory. He visits the factory on and off even now, though he has handed the business to his son.
The company was earlier registered as a proprietorship firm, but it was made into a private limited company – JJ Foods Pvt. Ltd. - in 1991.
Paras Kumar studied at Mount St Mary's School, Delhi Cantonment, and finished his Class 12 in 2008, with 68% in Commerce stream. He then enrolled for B.Com through Open School from Delhi University and joined Hathi Brand in 2009.
"I usually visited the factory with my father during my childhood days and I had a desire to join the business from a young age," says Paras. And when he joined, he did have a plan.
"Till 2007, the company sold exclusively in bulk to wholesalers. My father sowed the seed for B2C changes when he introduced small packs of atta and dal in 2007, besides the gunny bags for wholesalers we sold," shares Paras, who added maida, sooji, dalia, besan, and poha to the list after he joined.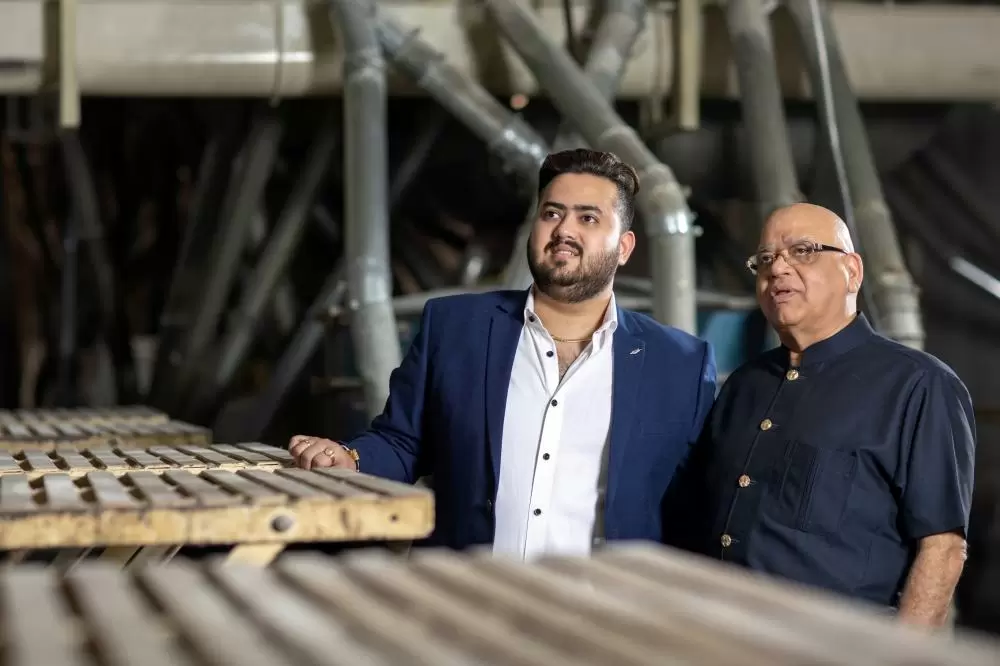 Paras's father Jagmohan continues to visit the factory on and off
By 2012, the turnover doubled to Rs 100 crore. Paras followed a simple method of being updated about the market trends and competitors.
"I used to visit shops and malls and kept an eye on the products in the market," he reveals. "I studied the products on the shelves and the ones in demand. I soon realized that we can easily increase our product range."
In 2017, he introduced Hathi Brand dals and a wide range of products. Today, the company makes moong sabut, moong chilka, moong dhuli, arhar dal, urad sabut, masoor dal, mix dal and many other products.
"For rice we have a tie-up with two plants in Haryana, where the production and packaging has been outsourced. We have posted four of our employees at these plants to monitor quality control," says Paras.
Marketwise, Hathi Brand has its strongest presence in UP and Delhi NCR, where they have about 75 distributors. The company is also making inroads into Kolkata, Guwahati and Rajasthan.
Paras surmounted challenges to increase production during the Covid lockdown
"Hathi Brand is extremely popular in UP, as 60% of the manufacturers of namkeen in the state buy from us," says Paras.
In mid 2018, Hathi Brand started exports, which formed 5% of their business, but it slowed down due to Covid.
But the overall production increased in the last year, as demand for their products went up in the domestic market during the Covid lockdown.
"We increased our production as the demand for basic necessities increased, and people were stocking up as well. We faced labour problems during those days as many of our workers were migrating back to their villages. But we managed 15% more production during Covid," says Paras.
As the Covid situation begins to ease and the international market is beginning to open, Paras is getting his focus back on exports.
Like father like son - Both Paras and Jagmohan joined the business when they were 18
"We will be participating in the Gulf food festival in Dubai, where we had earlier participated three times in a row," says Paras. "We will put up a stall. Our brand is registered in Dubai as well. We export to Dubai, China, Thailand, Qatar, London, and Spain."
Hathi Brand also sells online through the B2B Udaan app and the government-run Kendriya Bhandar outlets, though they form a very small portion of their sales.
"Selling through Amazon and Flipkart wasn't a great idea as they cater to A class customers, while we focus on the B&C segment, people belonging to middle and lower middle class," says Paras, who adds that they however use their products at home, which is located at the upmarket Rajori Garden area.
Paras's wife Diksha works as his assistant in the company and manages the online media presence of the brand. She is also his chief motivator, and ideates with him on plans for growth of the company. The couple is blessed with a two and a half year old son, Dhaarv.
Wish to share your story?
Trending Now: