How an office boy working for a salary of Rs 1500 earned Rs 1 crore per annum and became an entrepreneur

Usha Prasad
&nbsp | &nbsp
07-October-2021
Vol 12&nbsp|&nbspIssue 40
From discontinuing school after Class 10 and working at a tractor showroom as an office boy cum storekeeper for a salary of Rs 1,500, Santosh Manchala decided to educate himself, found better jobs, and moved to the US where his earnings went up to Rs 1 crore per annum.

Now Santosh is back in Hyderabad, where he has set up Sabka WellnessOn Private Limited, a weight loss company that offers diet food to its subscribers.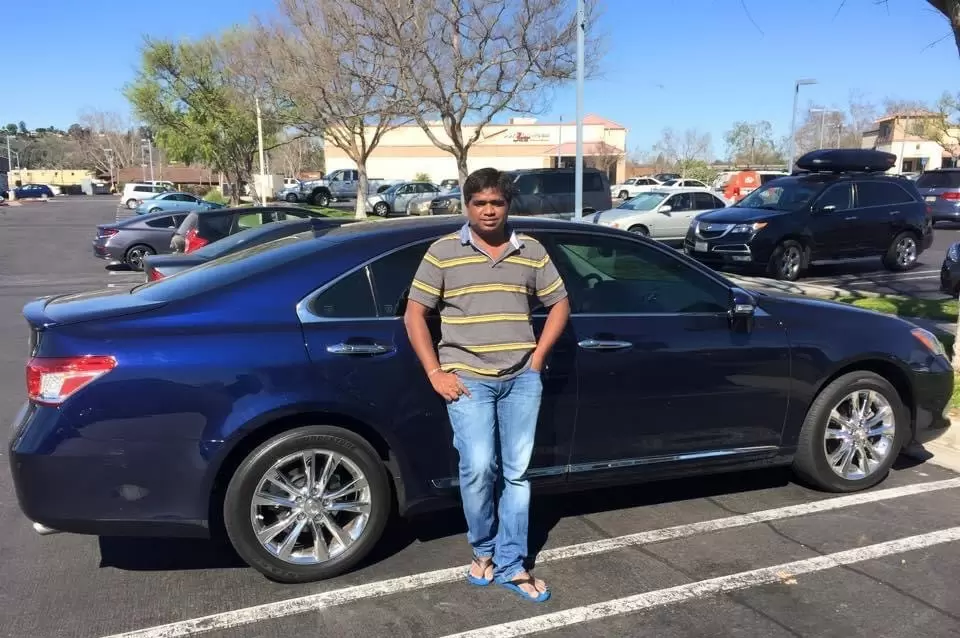 Santosh Manchala, founder, Sabka WellnessOn Private Limited, had very humble beginnings and came up the hard way (Photos: Special Arrangement)

His journey from the small town of Peddapalli in Telangana - where his family was pushed into a severe financial crisis after his father's business ran into huge losses and he had to discontinue his school education and start working – to where he's reached now is marked by sheer hard work and determination.
"The WellnessOn kitchen is located at Gachibowli and is equipped to handle 300 orders per day, delivering breakfast, lunch, and dinner," says Santosh, 35. "Meal plans cost Rs 10,000 for lunch and dinner, and Rs 12,000 including breakfast."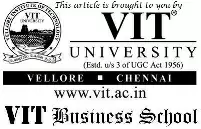 Started in April they have enrolled 37 subscribers so far. From Rs. 20,000 in May, they have touched a turnover of around Rs 2.5 lakh by September.
Santosh invested Rs 75 lakh from his savings and two of his NRI friends had also pumped in an additional Rs 75 lakh into the business.
Though born into an affluent family, Santosh's life went through a roller coaster ride when his father Rajendra Manchala, who was into private financing and chit fund business at Peddapalli, suffered losses to the tune of Rs 80 lakh and had to sell all their properties to offset the losses.
"He was a very strong person when we were affluent. But he was devastated and mentally disturbed following the losses," says Santosh, who could not continue his studies after Class 10.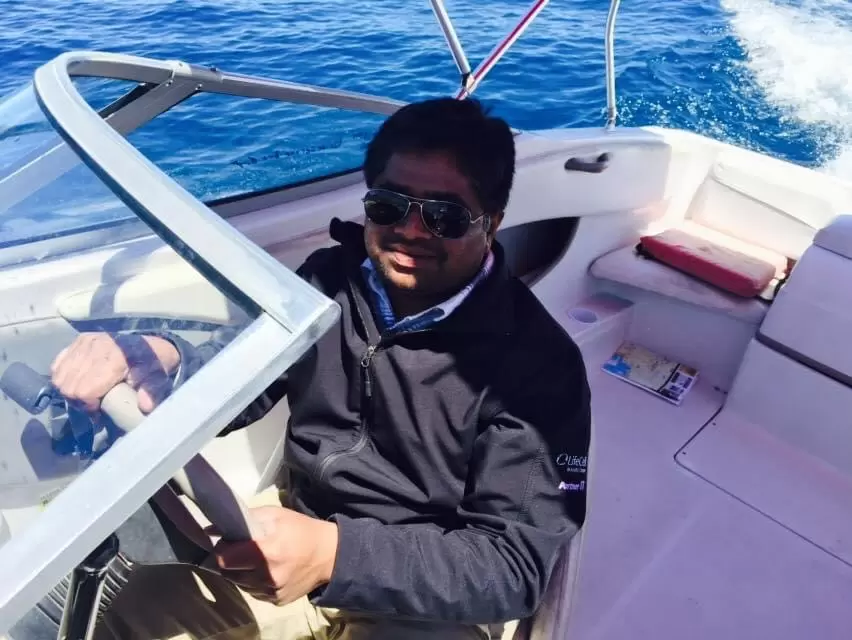 Santosh's recenty started venture WellnessOn offers diet food to its subscribers

Later, his father started a small convenience store at home, which also had an STD booth.
His father's younger brother Suresh Manchala helped him to take up a two-month course in computer hardware engineering. Then, in 2003 he invested Rs 50,000 in opening an internet centre (cyber café) for Santosh.
But that business was shut down in six months since it didn't do well. Left with no options, Santosh joined Manoj Motors, a tractor showroom, as an office boy cum storekeeper for a monthly salary of Rs 1,500.
After the tractor showroom shut down, he took up a job as a front office assistant at Airtel and worked there for six months.
He later joined as a data entry operator at the office of Varaprasad, a chartered accountant, for a salary of Rs 2,500. As Santosh was a quick learner, Varaprasad increased his salary by Rs 500 every six months.
When Varaprasad convinced Santosh to continue his education, Santosh enrolled for B.Com in an open university and completed his graduation in 2007.
By this time, his salary had increased to Rs 5000 and he used to make some extra income in computer repair and servicing.
Varaprasad encouraged him to shift to Hyderabad and look for better jobs since he was now a graduate. In Hyderabad, Santosh attended many interviews but did not get selected for any job because of his poor communication skills.
A lady HR official in a company advised him to improve his speaking skills. "She suggested that I watch some documentaries and read English newspapers," says Santosh.
He returned to Peddapalli and started working on his English conversing skills for about a year. His father subscribed to an English daily newspaper.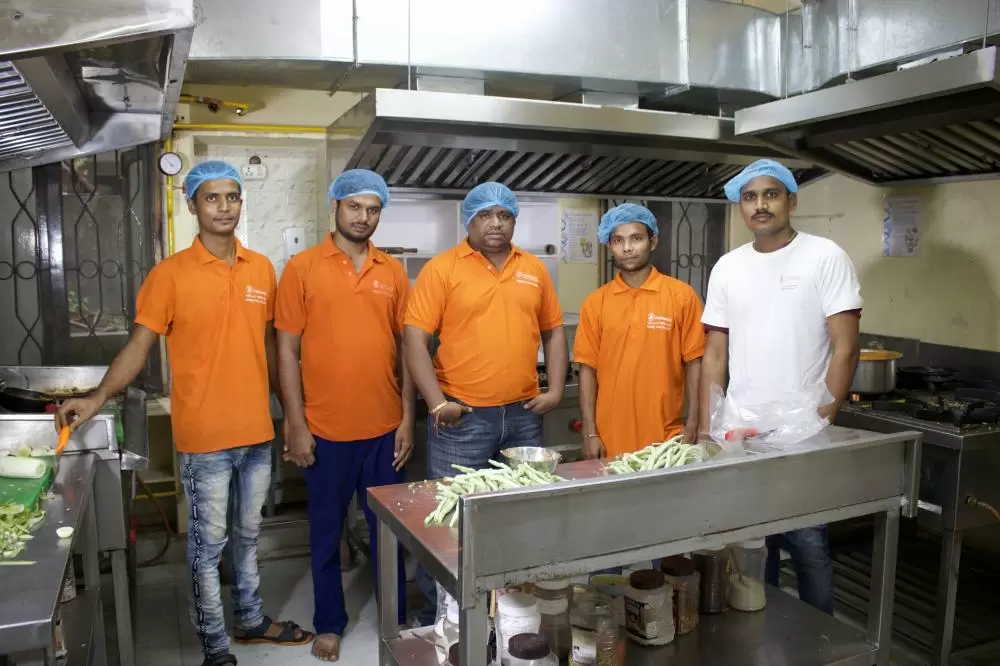 Santosh with his team at WellnessOn kitchen in Gachibowli
In 2008, Santosh returned to Hyderabad and landed a job for a salary of Rs 8,500 in a BPO, where he used to provide customer support to international customers on computer hardware issues.
He stayed in a hostel and sent Rs 5000 every month to his family. He worked in the company for about 18 months before quitting the job and enrolling for MBA (Finance) at Swami Vivekananda PG College in Secunderabad in 2010.
Even while studying, Santosh continued to work part-time in many places. "I did multiple jobs from working at a catering firm to working in a supermarket," he says.
He finished his MBA in 2012 and secured a job in Bank of America as an associate trainee for a salary of Rs 10,000 per month. While working there he enrolled for a short term course in Oracle applications, which changed his life in a big way.
In 2013, he joined AppLabs as a software engineer. Within a few months he got his promotion and his salary went up from Rs 5 lakh to 8.5 lakh per annum.
He moved to Triniti Corporation in 2014 with a package of Rs 1.2 lakh per month and in October that year got an onsite opportunity at San Diego, US.
The US stint came to him with perks of USD 85,000 per annum. Three months after moving to the US, the client he worked for was acquired by another company and he lost his position.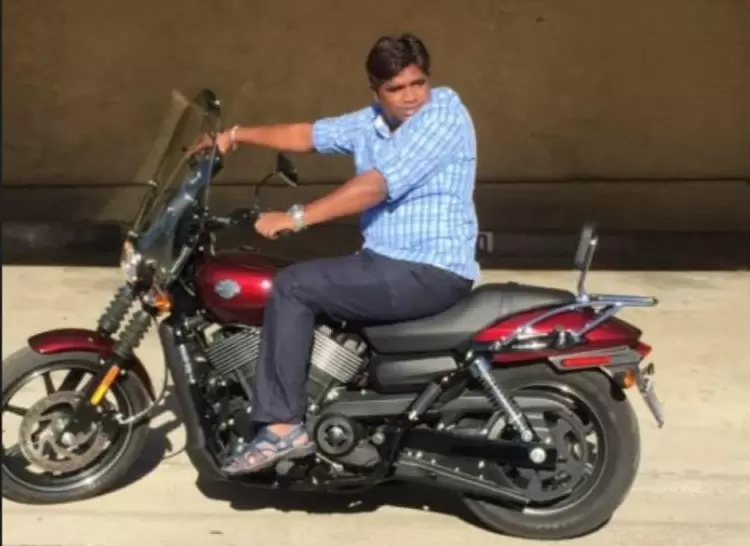 Santosh joined Weight Watchers in 2017 and his salary went up to Rs 1 crore per annum
When Triniti asked Santosh to come back to India, he stayed back in the US and took to IT consulting charging USD 100 per hour for the clients. He traveled across the US and worked in seven states.
"I was able to clear the debts back home, get my siblings Satish and Sowmya educated, save for my wedding, and also made a fixed deposit of Rs10 lakh for Sowmya's wedding," recalls Santosh, who came to India in 2016 on a short visit for his marriage.
Back in the US, he got an offer from Weight Watchers in September 2017 as a Business Analyst with an offer of USD 143K which translated to INR 1 crore, his highest salary ever.
After working there for a year, Santosh started experiencing severe fatigue and fell sick often. That's when he joined the weight loss programme offered by his own company Weight Watches.
He worked closely with his coach as the diet plans, programmed for American cuisine, had to be tweaked for Indian cuisine. He was able to reverse his health issues and started to feel light and energetic.
In January 2020 he came to India on a three-month holiday, but could not return to the US as per plan since the Covid related travel restrictions came into effect by March.
So he started working from home. It gave him an opportunity to focus on his own project, which he launched in April this year.
"Fortunately I was getting the US salary working from here itself. At the same time, my wife delivered our second child Sai Satva and I had the opportunity to take paternity leave of 90 days," he says.
Santosh plans to open three more branches of WellnessOn in Hyderabad by this year-end
"It helped me to focus on the project even more. Working from India proved to be a blessing." He quit his job at Weight Watchers in August this year.
WellnessOn's team includes 12 kitchen staff and six in the corporate office. The company has recently launched its wellness snacks, which are available on its website, Amazon and Flipkart.
"We are planning to open three more branches in Hyderabad by this year-end," he says, adding, "Our mission is to transform people with healthy eating habits and lifestyle."

Trending Now: